In the camping groups that include travel trailer owners, you will often see people asking for recommendations for an awning maker. One of the premier awning providers who comes highly recommended is Marti's Awnings, located in Chico, California.
Known Internationally for Quality and Style
People who recommend Marti's Awnings enthusiastically share photos of their awnings – I like seeing the different styles and color combinations!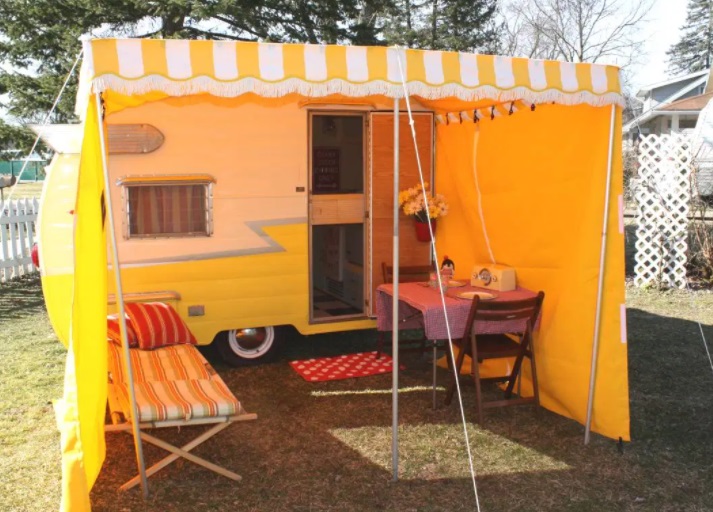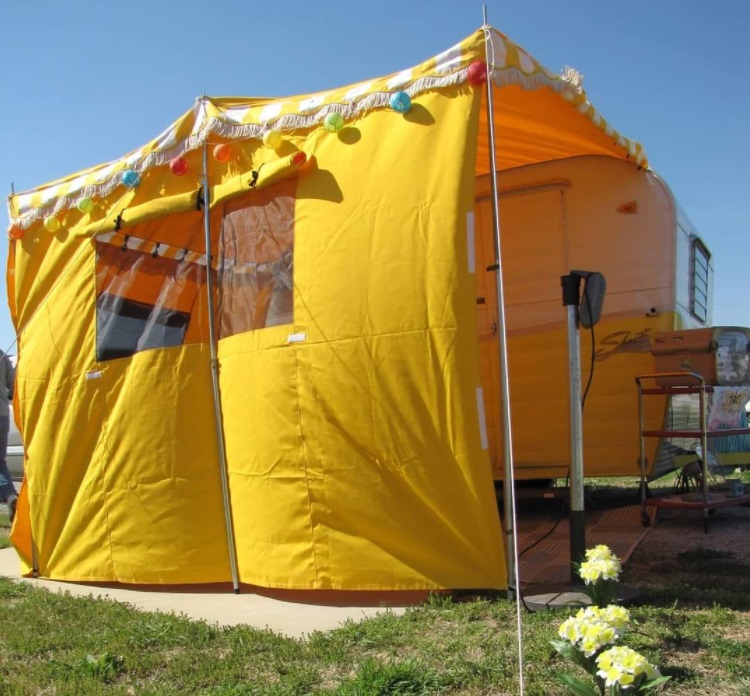 From Marti's website: "I sew each awning to suit your needs, I ship world-wide, and I'm pretty darn fast."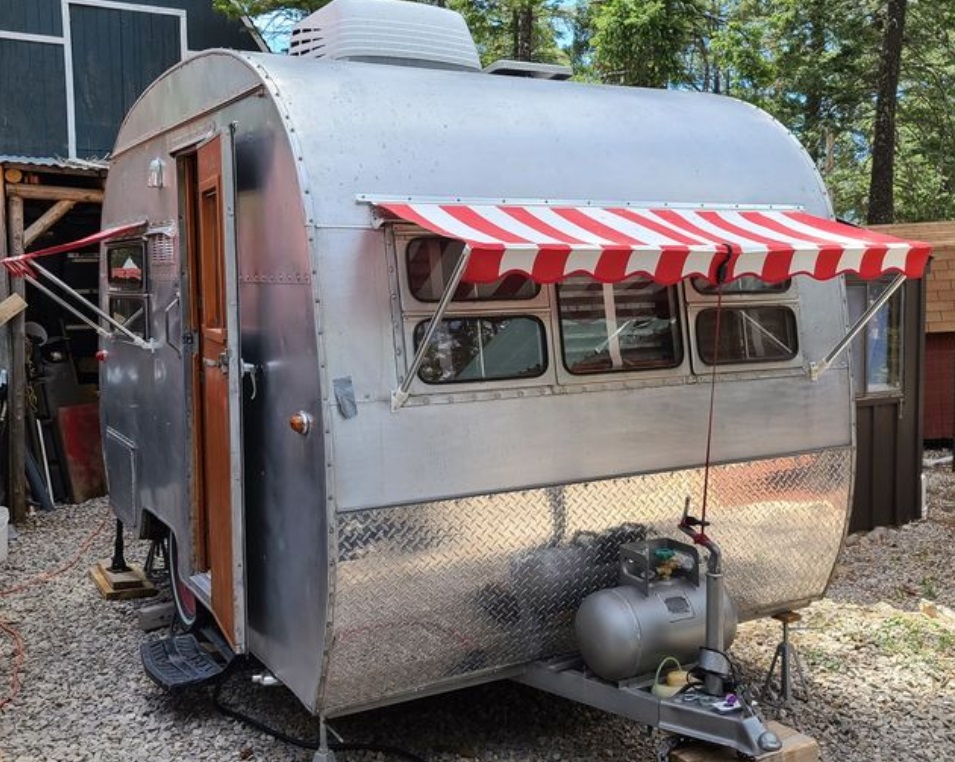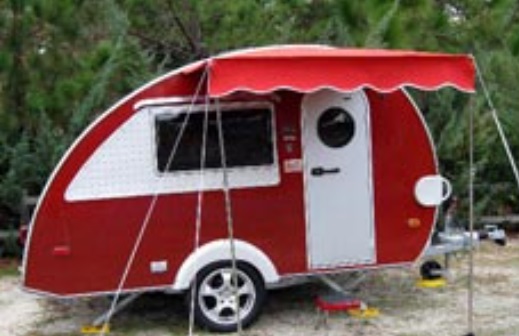 How does a person get interested in making awnings to become "The Shady Lady"?
I found the answer in the ABOUT section on Marti's website:
"I've been in the sewing business my entire life, including 30 years of owning an auto/boat and aircraft upholstery business. (No, I don't do that work anymore. No cushions. No curtains!) I've been making trailer awnings professionally since 2008.
I really enjoy vintage trailers, and I completely restored my 1947 Kit teardrop trailer by myself. I also have a 1958 16-foot Shasta Airflyte that my son and I restored. You'll find me comfortably settled in one of these at many of the California rallies, where I've met the nicest folks. After all, we're all on vacation while we're camping!
When I realized the demand for affordable, quality trailer awnings, I made it my mission to supply them to folks who love vintage trailers as much as I do."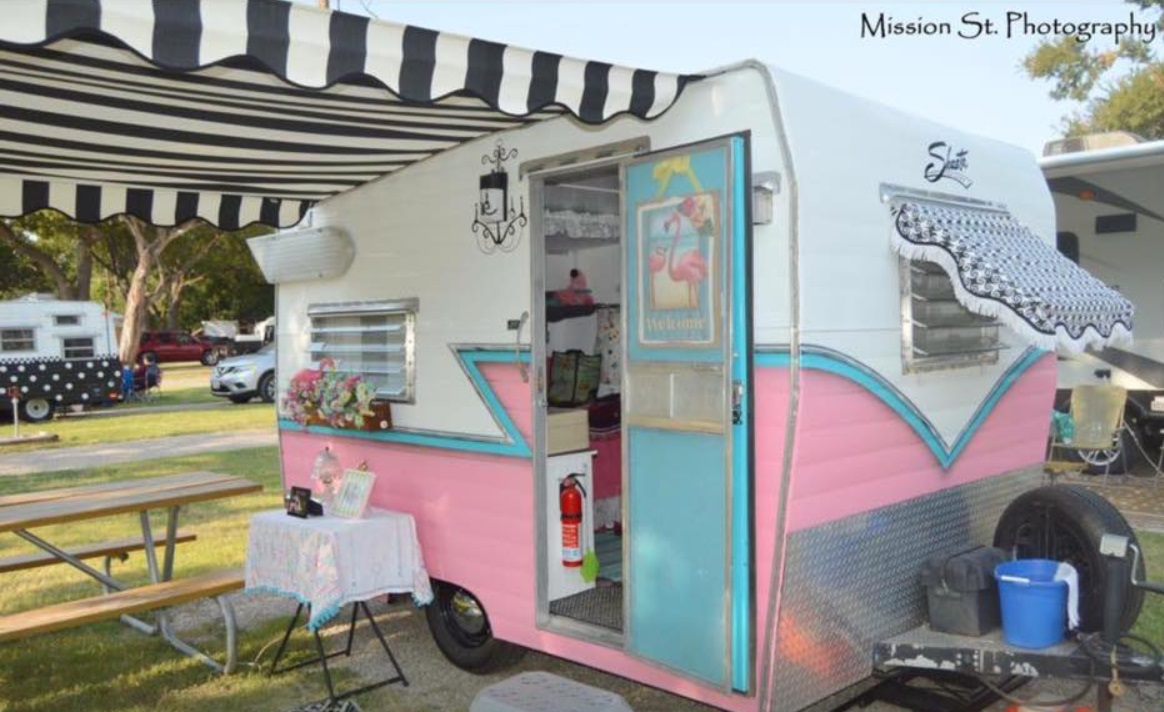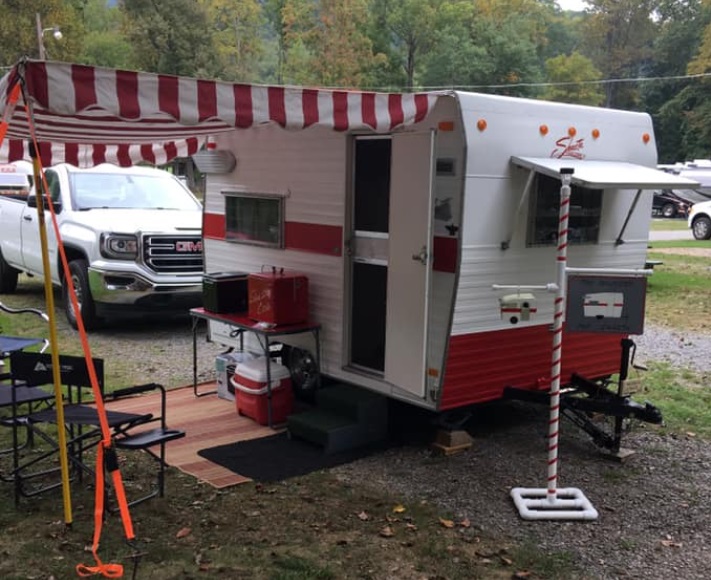 Here's the link to the Marti's Awnings website: http://martisawnings.com/index.html
The website includes an email submission form and online ordering process.
All photos included in this article were copied from Marti's Awnings fans from their fb posts.
Catherine Goggia, Girl Camper Northern California Chapter Guide
Do you travel often or tend to take long trips? Let RV Trip Wizard be your trip-planning copilot, telling you where the campgrounds and RV parks are that will accommodate your RV, trailer, or tent – plus get a free RV Life GPS account: https://www.rvtripwizard.com/#5ff359c12459b
To see the complete list of my articles, click here: https://girlcamper.com/northern-california/articles/
Follow the Girl Camper Northern California page: Girl Camper Northern California
Subscribe to Girl Camper Magazine here! Award Winning Design
Check out upcoming Girl Camper Events – you can attend events in any chapter! https://girlcamper.com/events/