If you like to visit little stores not everyone knows about – stores that are all about quality tools – then I think you will enjoy a visit to Fanno Saw Works. (Owner photo Chico Enterprise Record).
A Proud Business History
In Chico, California, Fanno Saw Works has been making saws and cutlery for more than 100 years. Aso Fanno purchased property that included an Almond orchard and he faced the task of pruning the trees. After several attempts, Fanno learned using a curved rather than straight saw blade on a long pole was easier to use.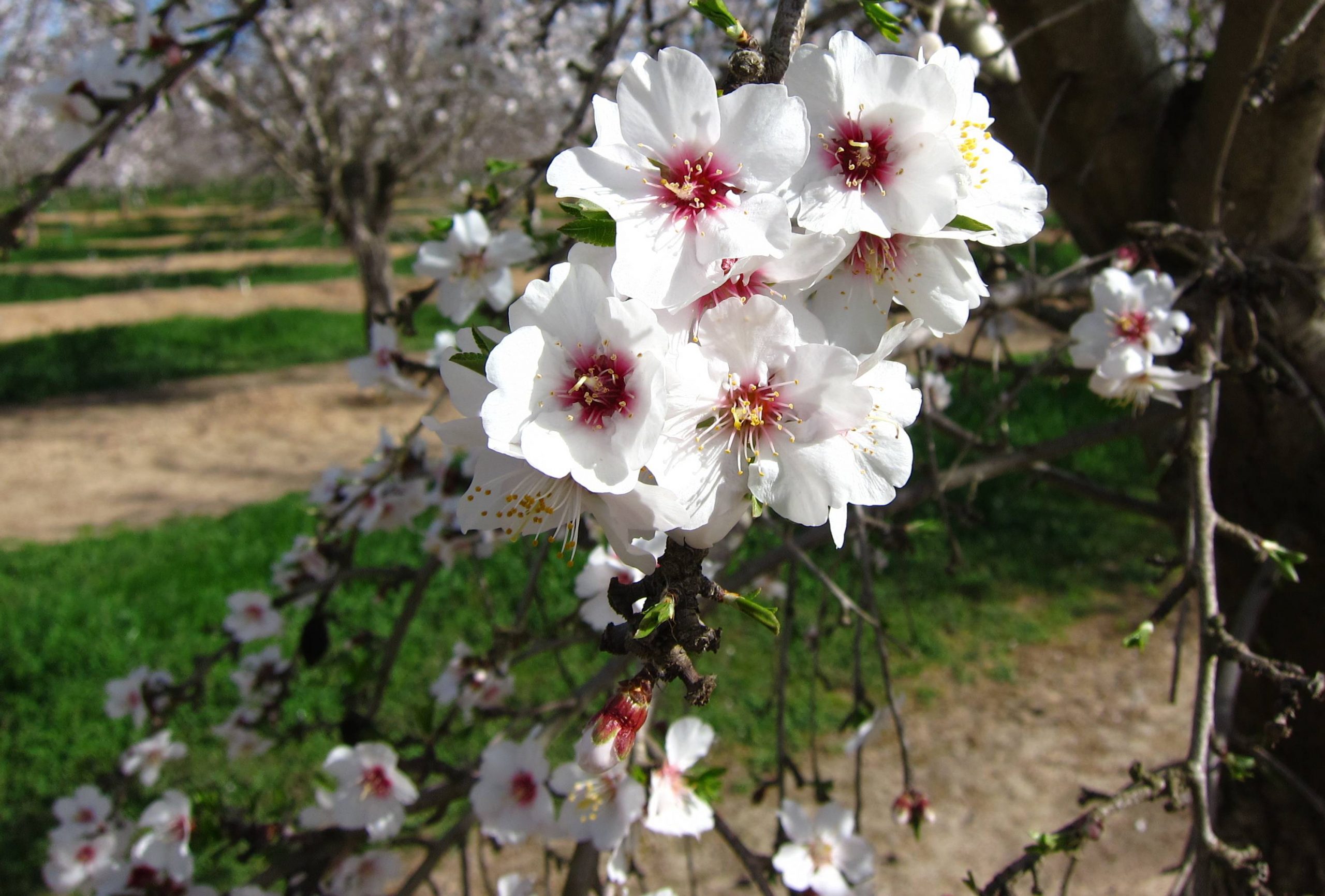 And there you have it: one of Fanno Saw Works best inventions was created and it is still manufactured today in the Chico plant on West Eighth Avenue.
Visiting Fanno Saw Work is a fun stop if you are in the area. You can purchase carrying saws, clippers, loppers, pocket knives, hunting knives and other cutting tools. They make all the saws they sell (they still hand grind their saw blades!). Fanno does carry imported products in his shop, selecting them by quality and then price so customers have a selection.
My Pocket Knife "Addiction"
It was their folding saws and pocket knives that first drew me to the shop. An abalone-handled beauty of a pocket knife from Italy was my first purchase. Then a bone-handled pocket knife perfectly weighted and made in Germany made its way into my pocket. And now, I am resisting the purchase, but it is calling my name – they have a mother-of-pearl handled pocket knife I'm hoping sells before I return.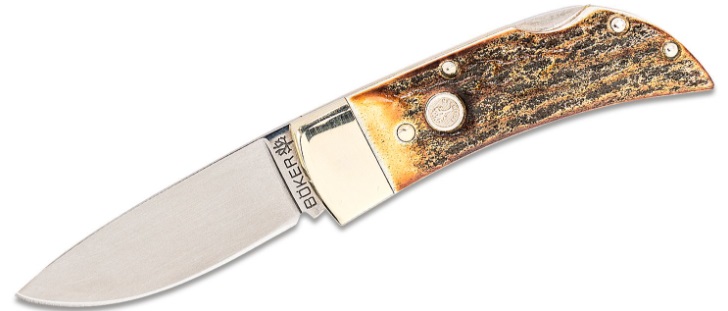 I blame my Dad for my attraction to pocket knives. He always had an Old Timer in his pocket and we always looked at them when we went to the True Value or Ace Hardware stores. He trained me to believe I NEED pocket knives! They are little pieces of artwork to me.
If you like pocket knives the way I like pocket knives, you might enjoy my article about whittling: https://girlcamper.com/northern-california/my-picks/whittle-your-way-to-christmas/

If you aren't going to be in our area anytime soon, you can purchase their folding saws on Amazon. I think this is a terrific tool to keep in your camping vehicle at all times. https://amzn.to/3dJfrd3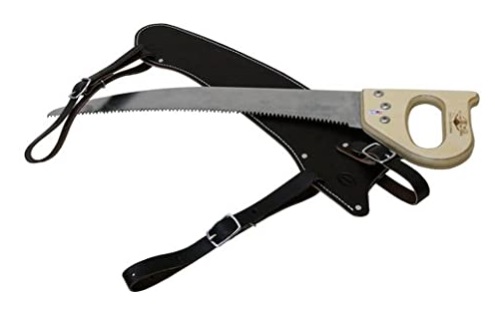 The Fanno Trail Saw might be another handy item to include in your camping gear: https://amzn.to/3tJdXFh
Variety of Products
Another market Fanno has found profitable is kitchen cutlery. Dedicating the front lobby to retail sales, Fanno finds selling kitchen knife sets, specialized prep knives, cutting boards and sharpeners is a growing market. There's nothing fancy about their set-up, which I think makes it even more fun to visit.
When they aren't busy, they sometimes let me take a peek in the back room (the factory). I like seeing all the equipment. I think manufacturing is magical, taking material and turning it into something.
When the owner comes out front I enjoy chatting him up about his products. Guaranteed I will learn something.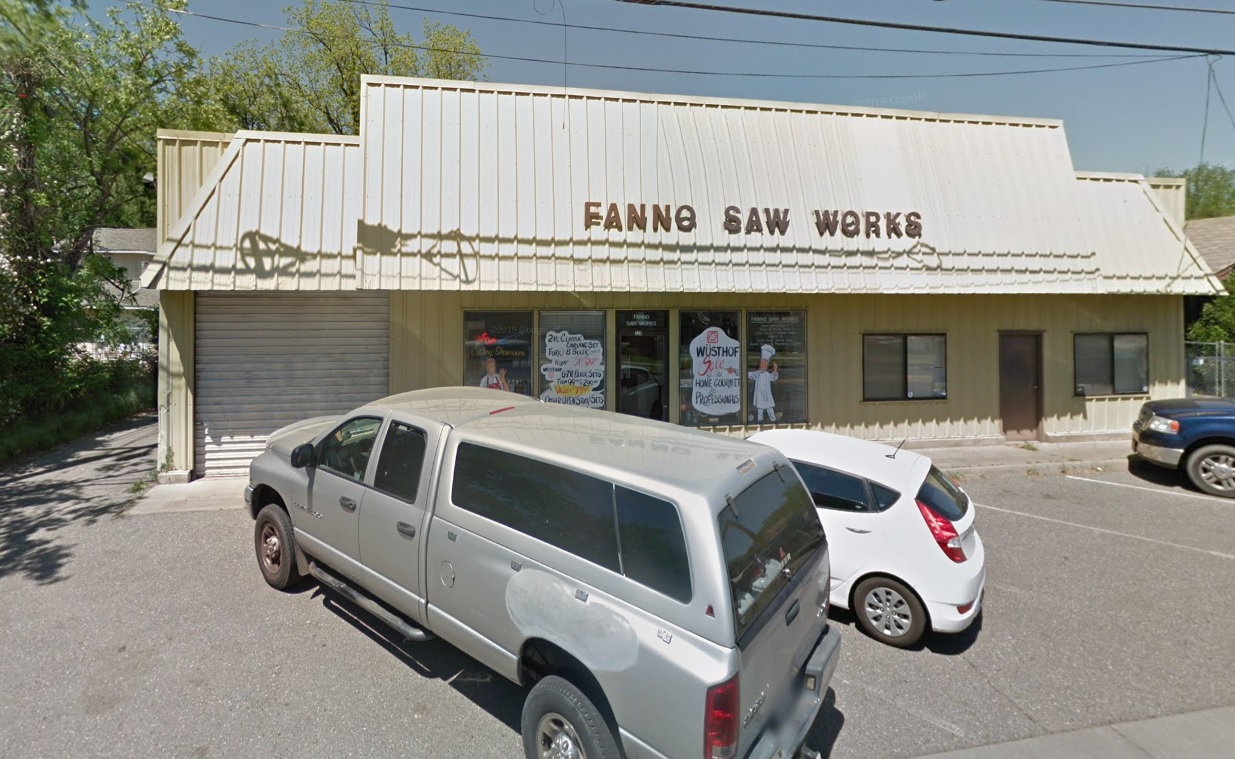 There's nothing exciting about the exterior of Fanno Saw Works. A passerby would not imagine the amount of national and international agriculture sales happening from this location.
224 W 8th Ave, Chico, CA 95926
If you visit this store, heads up: it's kind of a weird location, not in a business section of town and right after one of the newly added round-a-bouts.
Article written by: Catherine Goggia, Northern California Chapter Guide
To see the complete list of my articles, click here: https://girlcamper.com/northern-california/articles/
Follow the Girl Camper Northern California fb page: Girl Camper Northern California
Subscribe to Girl Camper Magazine here! Award Winning Design
Check out upcoming Girl Camper Events – you can attend events in any chapter! https://girlcamper.com/events/