Marble Falls, Texas is in the heart of the Texas Hill Country, and has numerous places and restaurants that you will want to visit. One of the most popular and well-known, is The Bluebonnet Café. This award-winning little diner was founded in 1929 and – contrary to popular lore – was named after a blue bonnet hat, not the ubiquitous and beautiful bluebonnet flowers of Texas!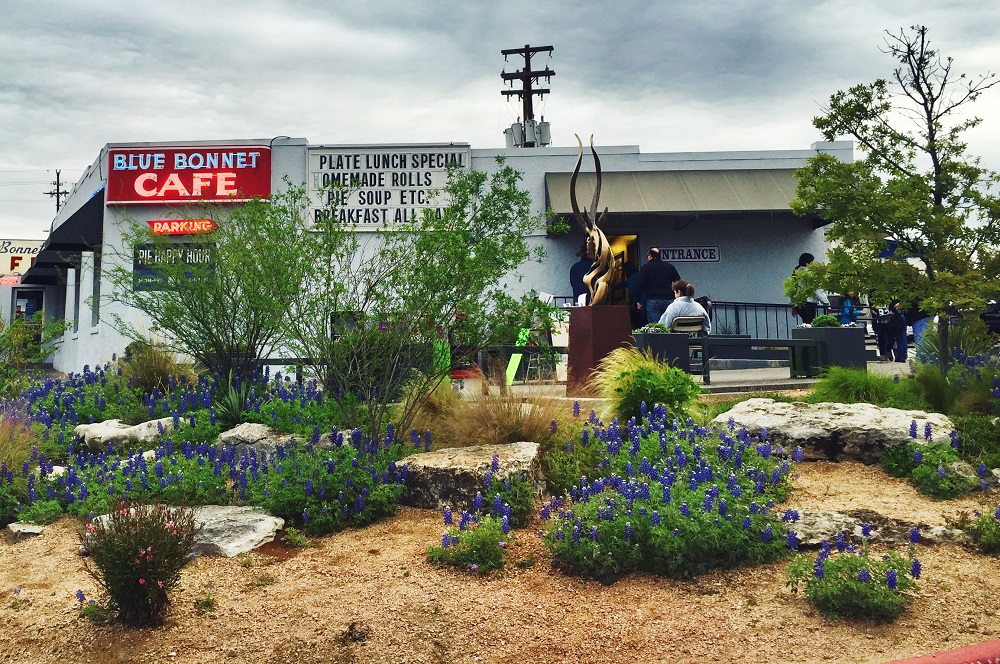 Here's where you'll find true southern cooking like grandma made – IF your grandma was a good cook! You'll find items like chicken fried steak, biscuits and gravy, chicken and dumplings, catfish fillets and even old-fashion liver & onions along with traditional burgers, sandwiches and more.   
I've tried almost all of the menu items because I've been going there for years. Most entrees include their biscuits, cornbread, or a mixture of both including breakfast which served all day, and does not disappoint!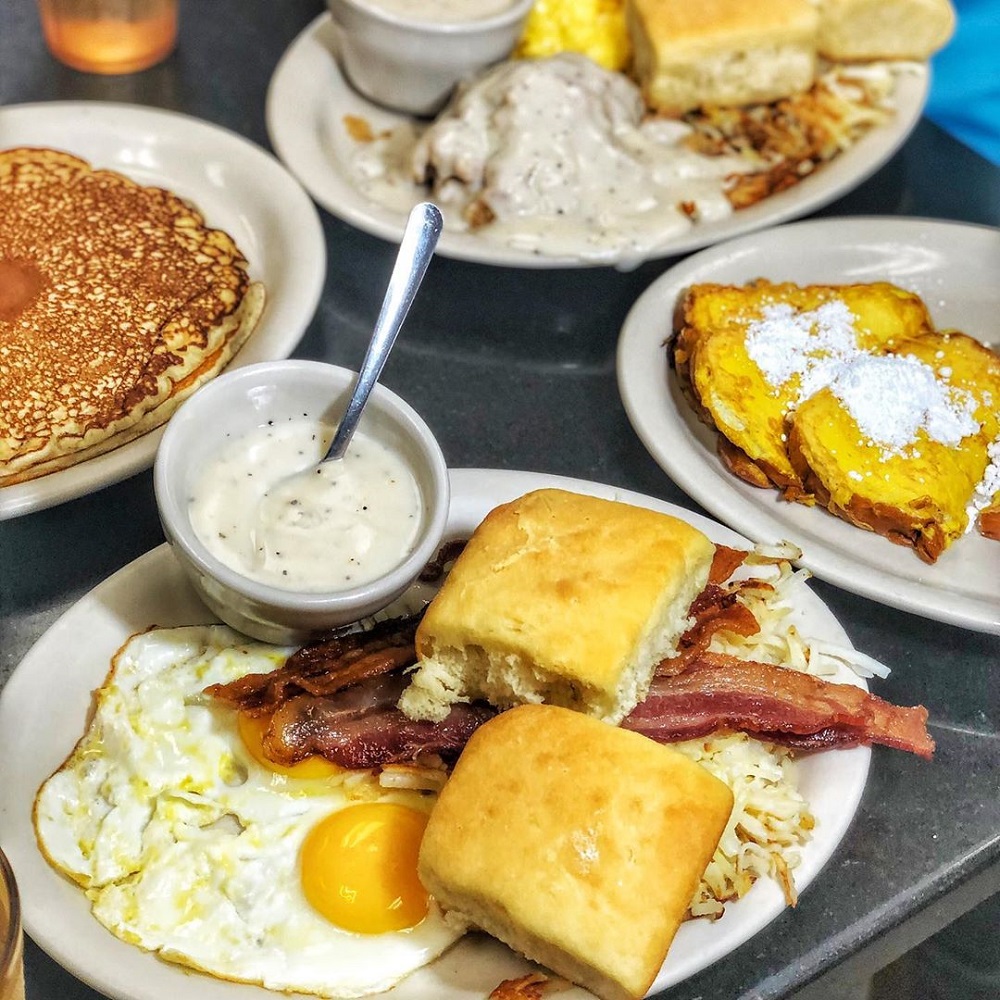 But the absolute MUST is a piece of their pie. My favorite is the chocolate meringue. You will most likely need to take it home with you, because the meal servings are ample and you can't leave off the pie😊