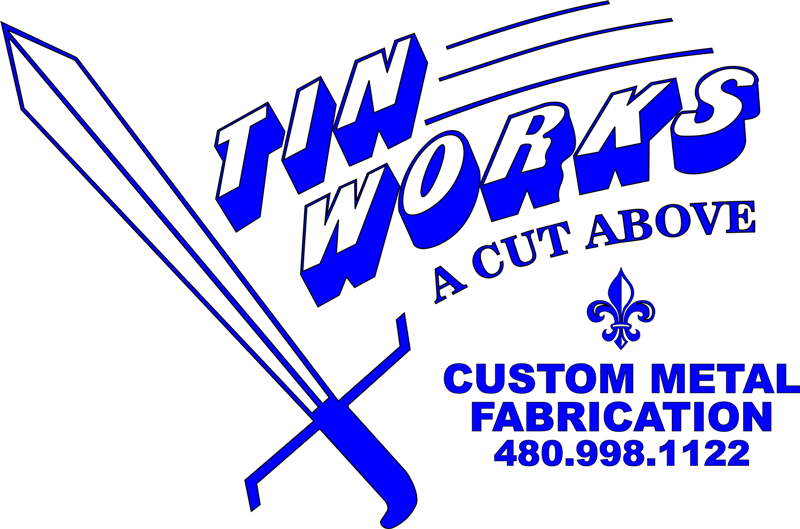 Congratulations! You found your perfect, new to you trailer, and now it's time to Upmodel! Or something metal has been damaged, beyond a DIY repair. Worse, your financial and emotional investment is now out of warranty, and you need a weld repair or metal work done. What to do?! I'll share my secret with you. The answer is to find your local custom metal fabrication shop.
Tin Works, Inc. is a veteran and woman-owned business in Scottsdale, Arizona. Their custom craftsmanship and attention to detail have been helping clients since 1983.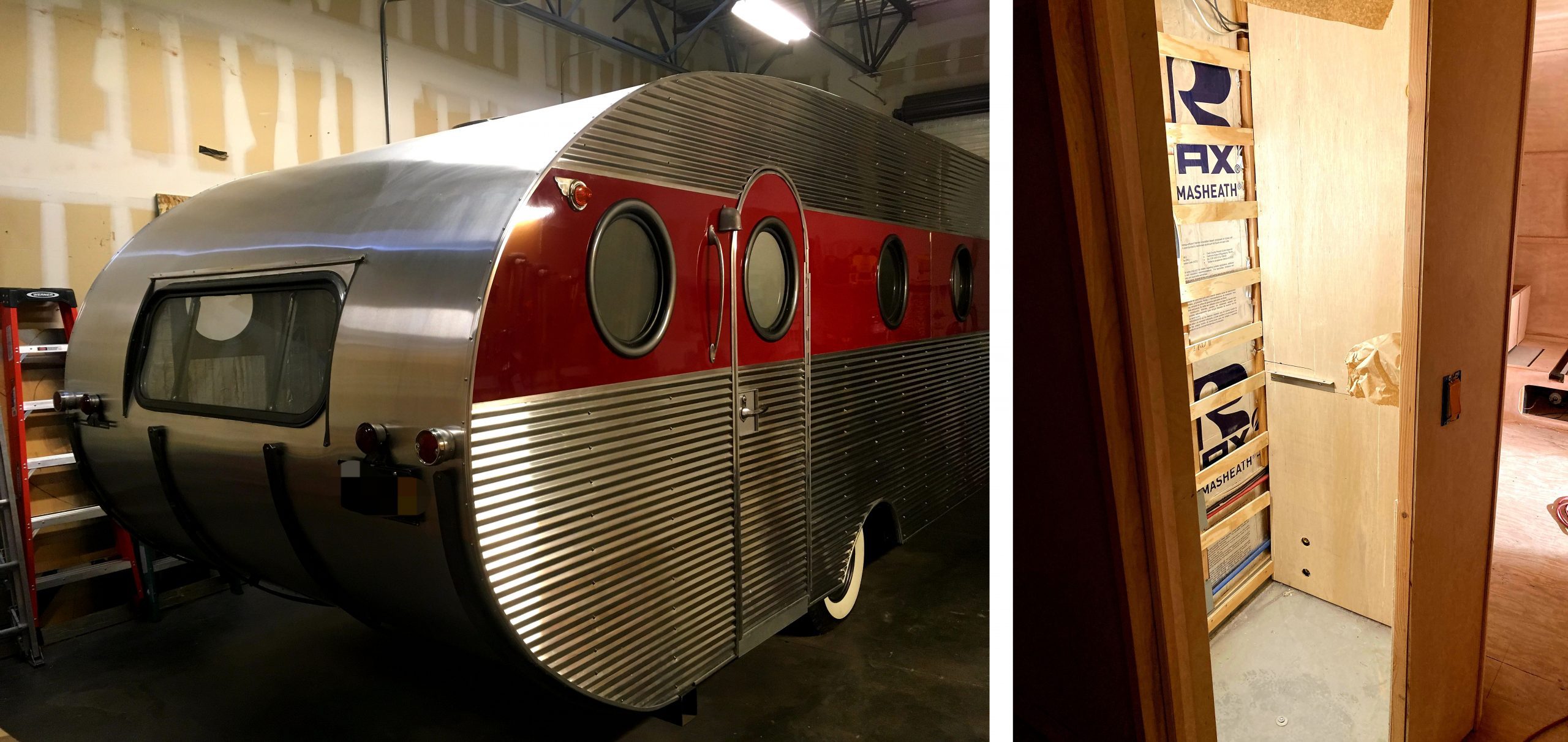 This beautiful 1950 Airfloat Landyacht is getting ready to have a stainless steel shower manufactured and installed by these professionals. Just one of the many things a metal fabrication shop in your area can help you fix.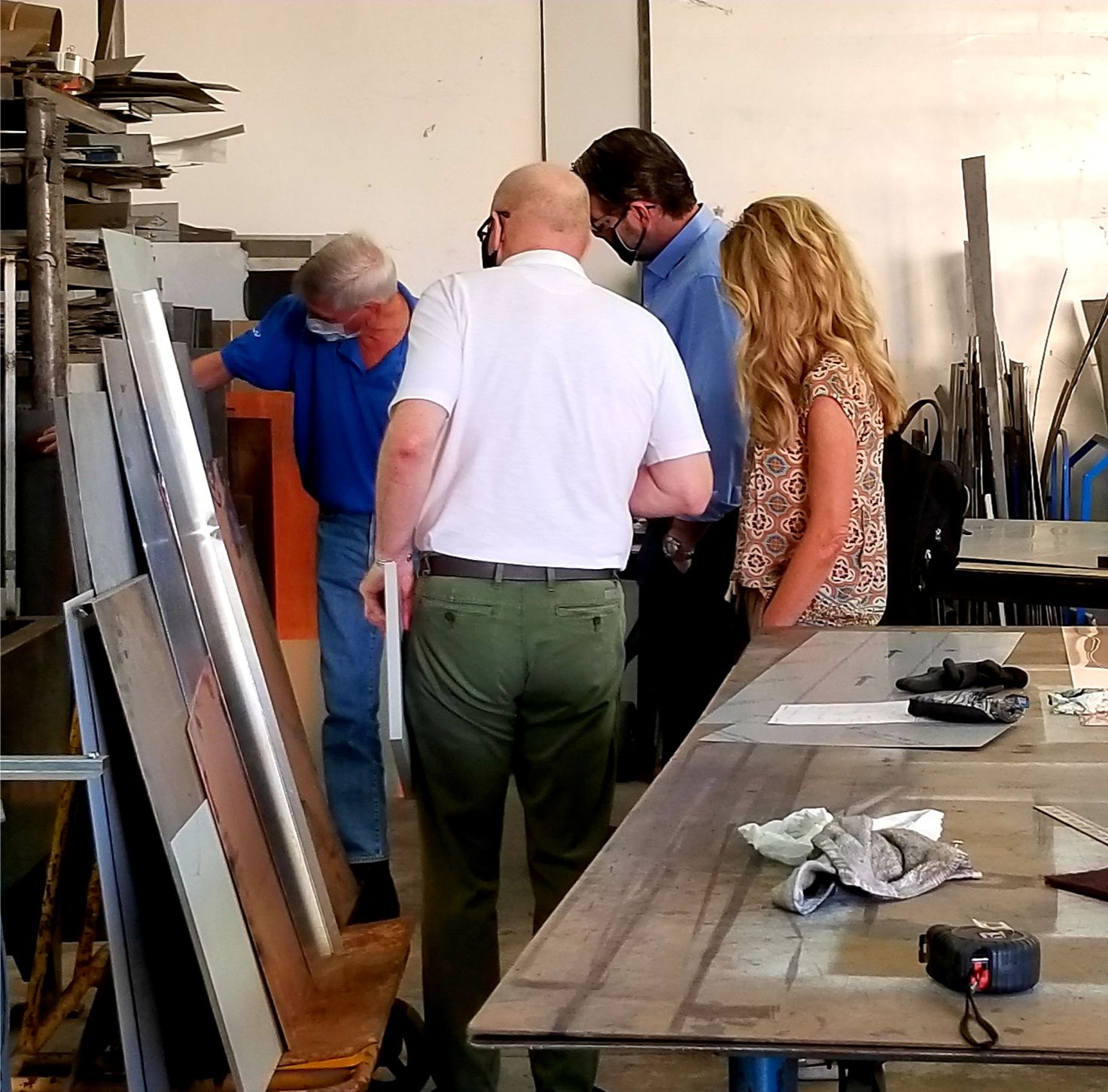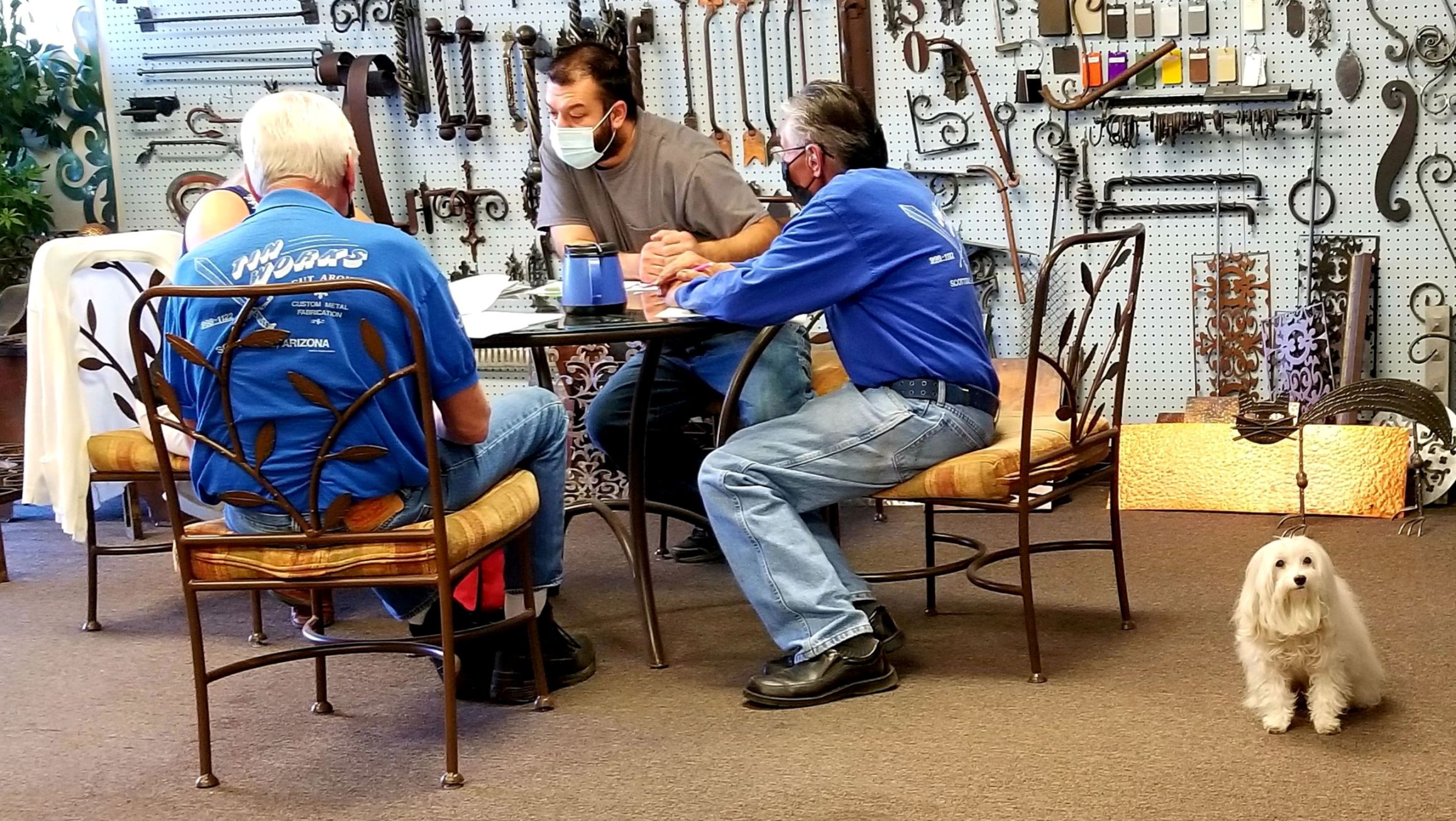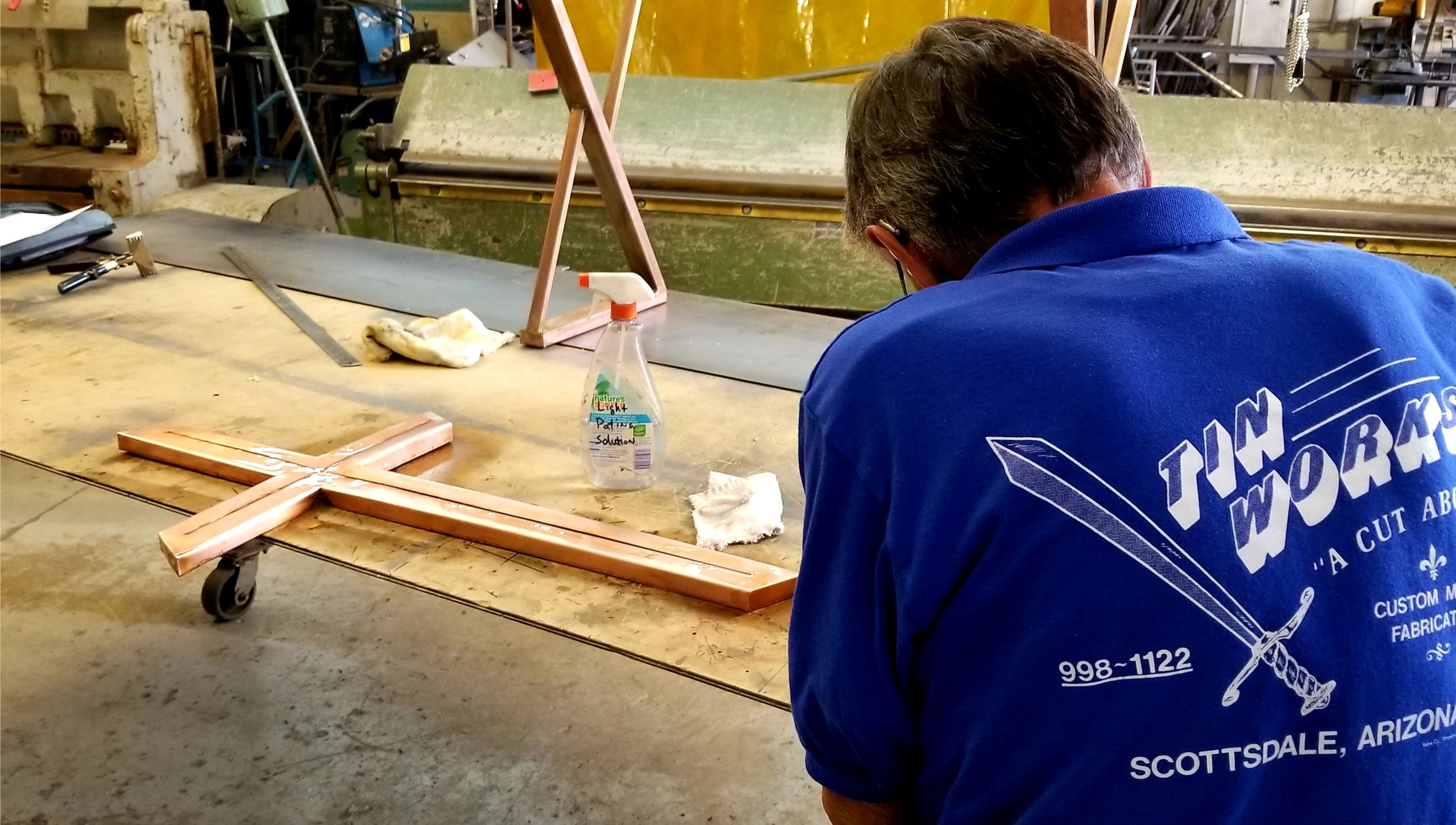 This metal fabrication shop provides a service of measuring, manufacturing, and installation, so whatever the job, big or small, done right the first time. They encourage clients to meet with a design and metal expert. Together, figuring out the perfect solution for the job. Working in stainless steel, copper, zinc, steel, galvanized & more, every design is unique and one of a kind.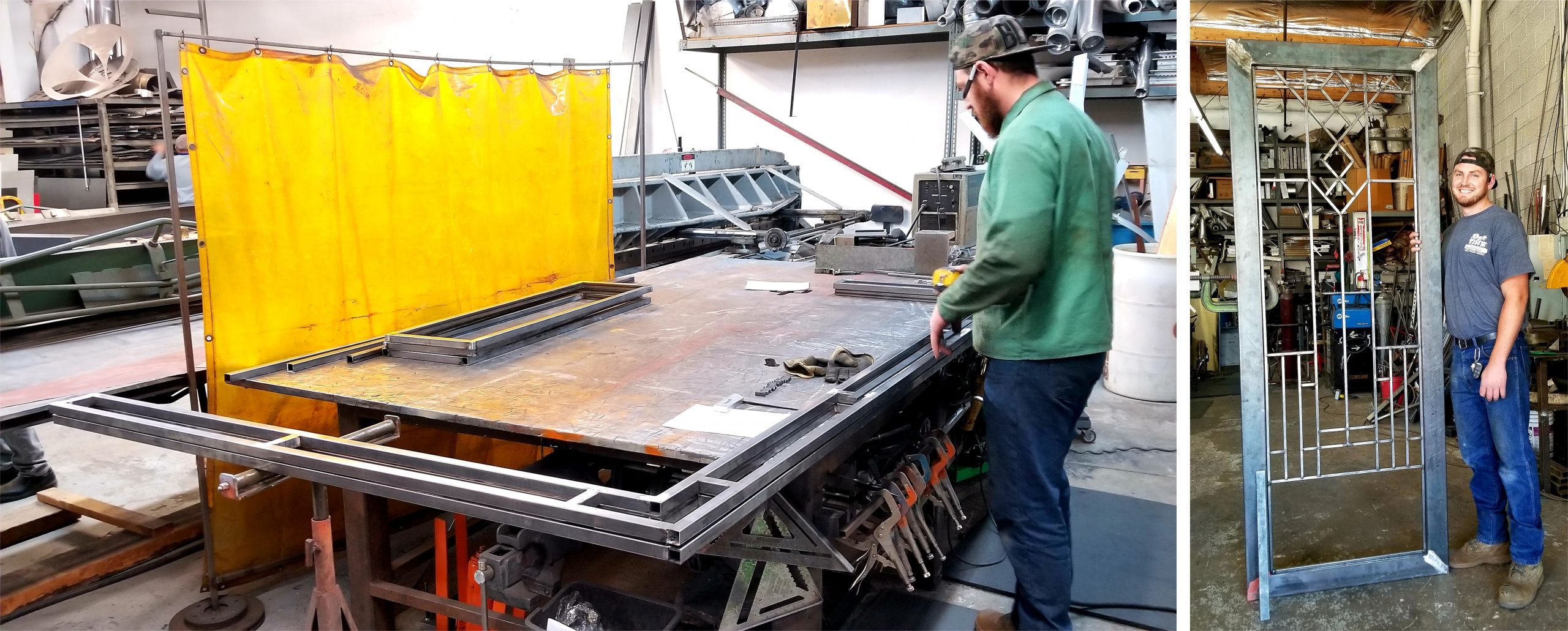 When looking for your local metal fabrication shop, one of the most important things to keep in mind is their welding department. You never know when you might need a minor fix. I know I've had a small, backing up boo-boo (or two) that until now, no one but my metal guy's at Tin Works, and I knew.

These guys are so kindhearted they even take time to help our furry friends. Winston needed an adjustment on his wheels. This little guy was in such a hurry when he tried turning; he'd fall over! Leroy, the owner himself, helped Winston run without injury. Thanks Leroy!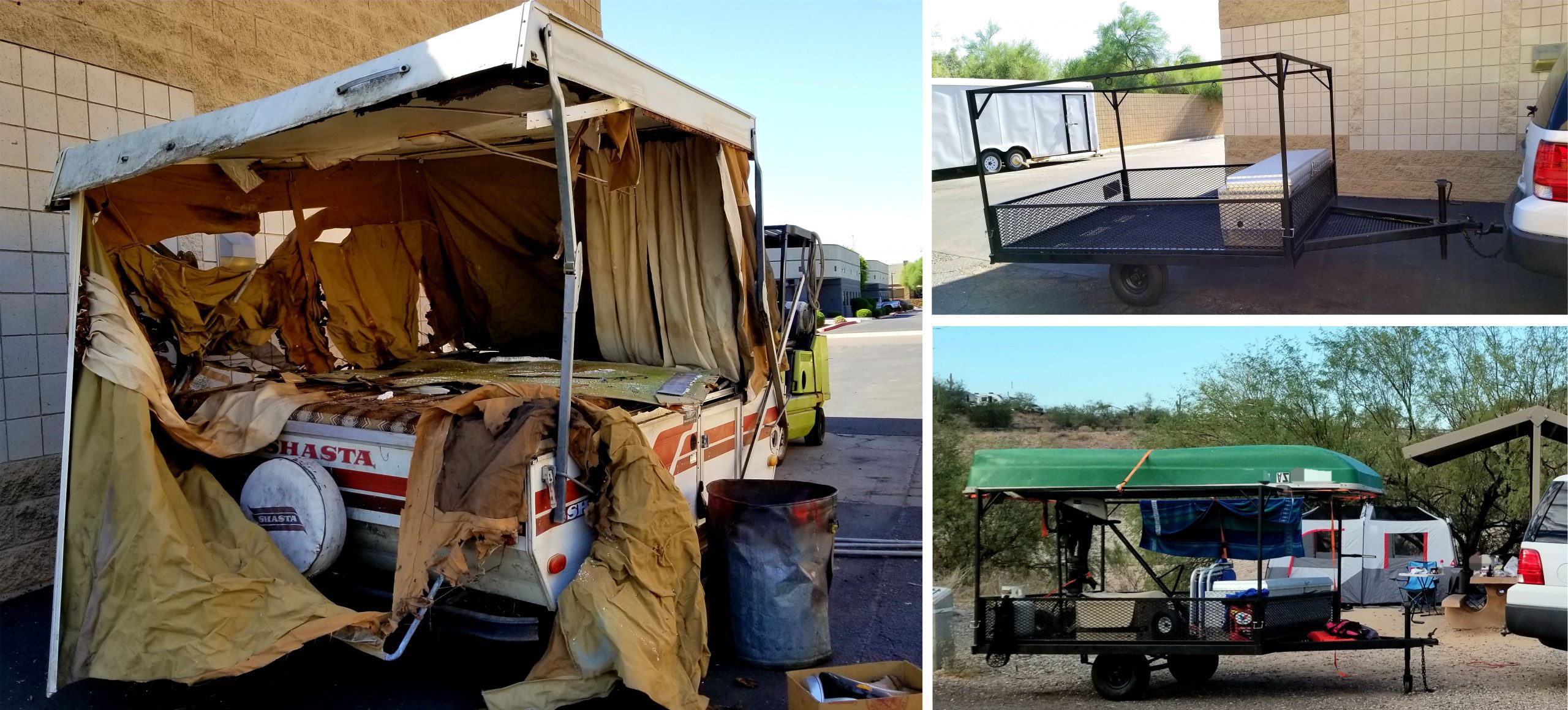 I purchased this pop-up last year and knew it had great bones. A perfect little trailer for tent camping and boating! I dragged her over to Tin Works, and they got busy Upmodeling a once loved pop-up into a multi-functional trailer. Breathing new life and opportunities to start going places and doing things.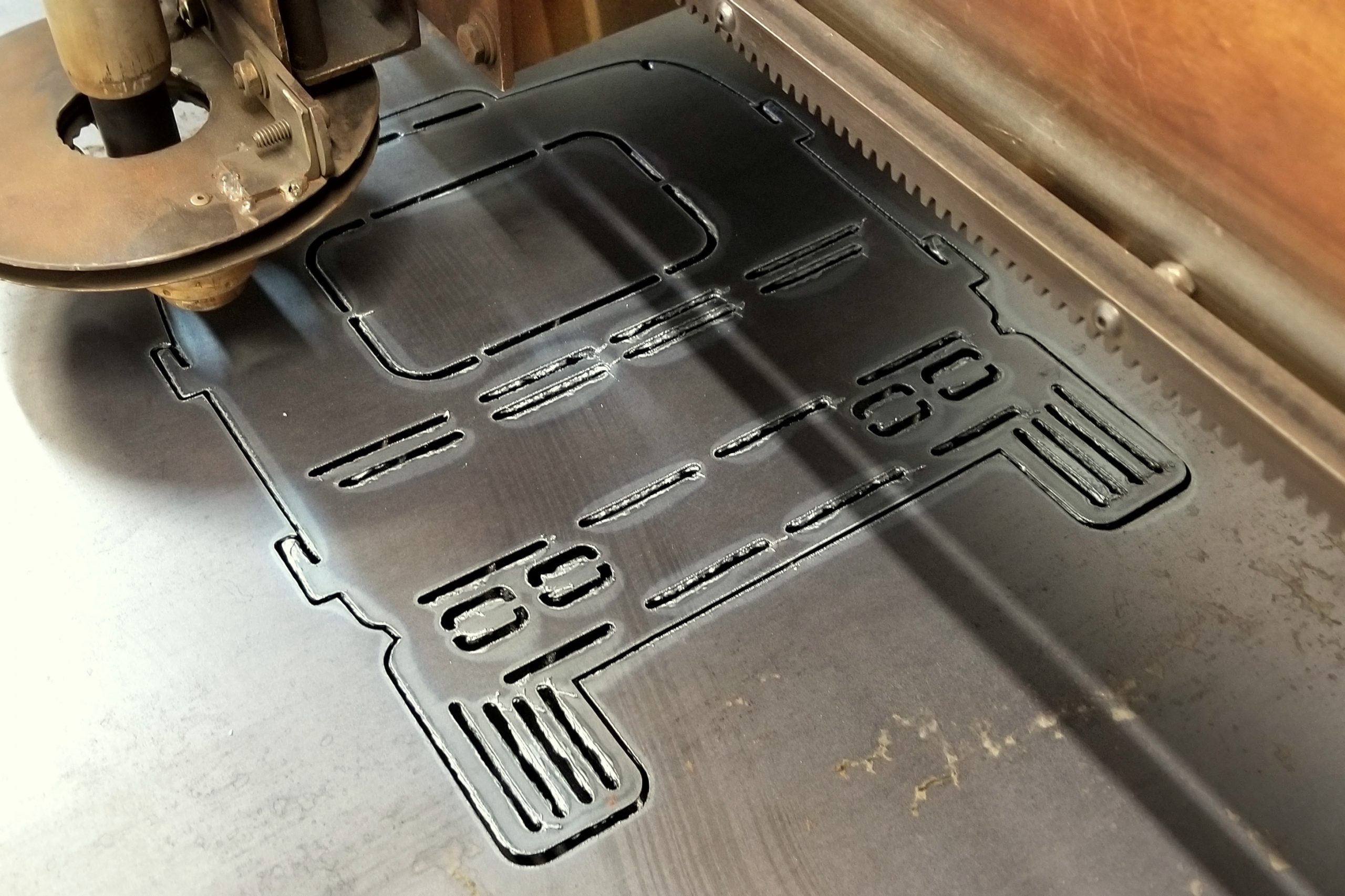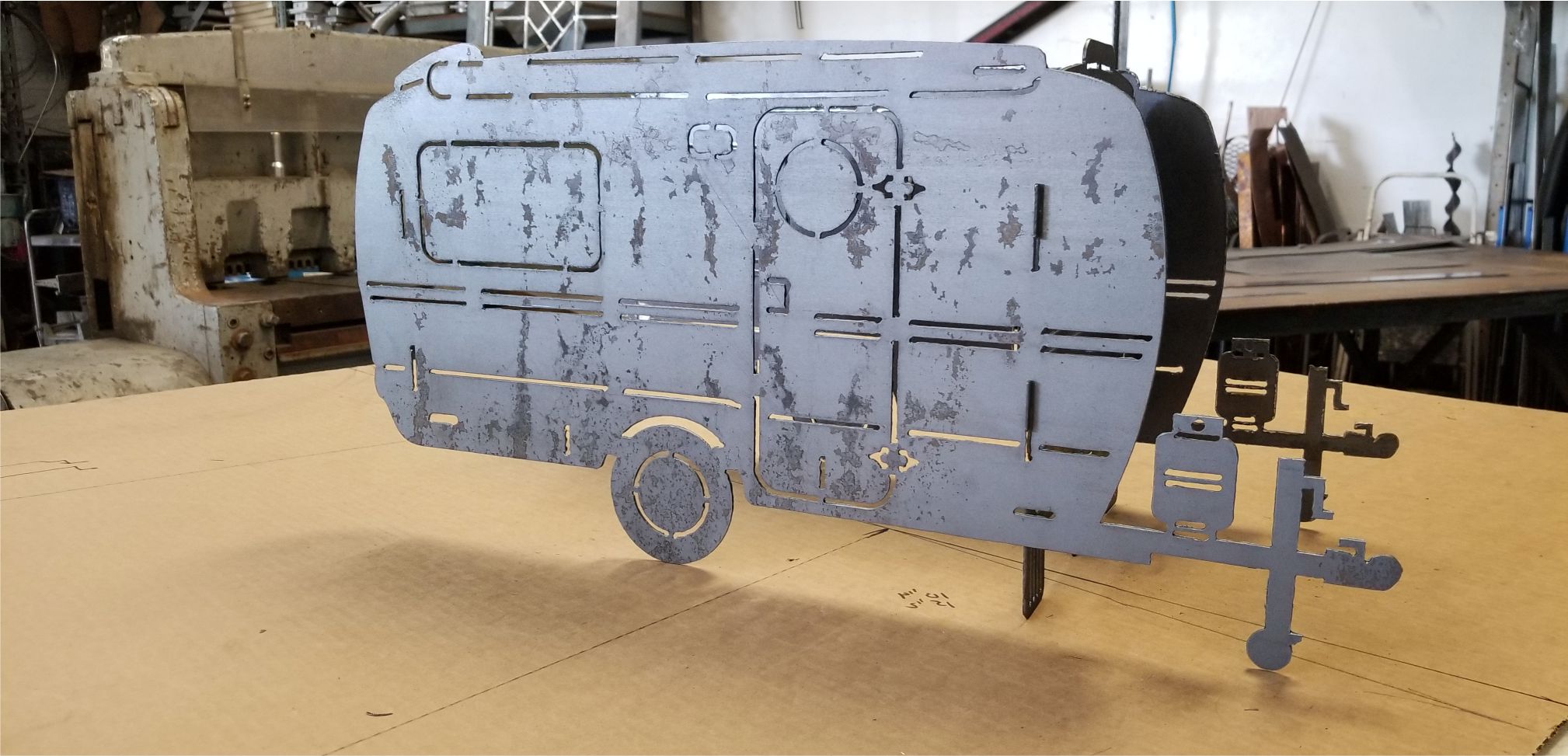 When Tin Works heard your Girl Camper Arizona Guide was coming to visit, they laid out the red carpet! Look at this trailer fire pit! It's the cutest little functional accessory to add to your campsite! They have graciously manufactured a smaller 24″ prototype version of their vision so I could review it just for you! The detail is impressive and with no fasteners, folds flat, and the removable grill, I can't wait to use it!
Stay tuned for more from Tin Works as I'll be following the 1950 Airfloat Partyacht's stainless steel shower build. What should we fix next? Going places. Doing things.
https://www.facebook.com/TinWorksInc