By Guest Writer Jess Nessler
Stay tuned for more articles by Jess Nessler! She is also hosting several events next year in Wisconsin. She's the hostess with the mostest!
In true Wisconsin fashion (or is it old fashioned?), I was hosting a Girl Camper Supper Club Meet and Greet event at Louisburg Junction in Cuba City, WI. In nearby Dickeyville, my husband and I reserved a room at a motel. The day after the event, I got up rather early and dragged my husband out of bed at dawn so we could get some stellar breakfast at Nick's Café (it did not disappoint!). Before breakfast, the hubby wanted to see the town we stayed in because he says, "You haven't really stayed in a place until you've seen it."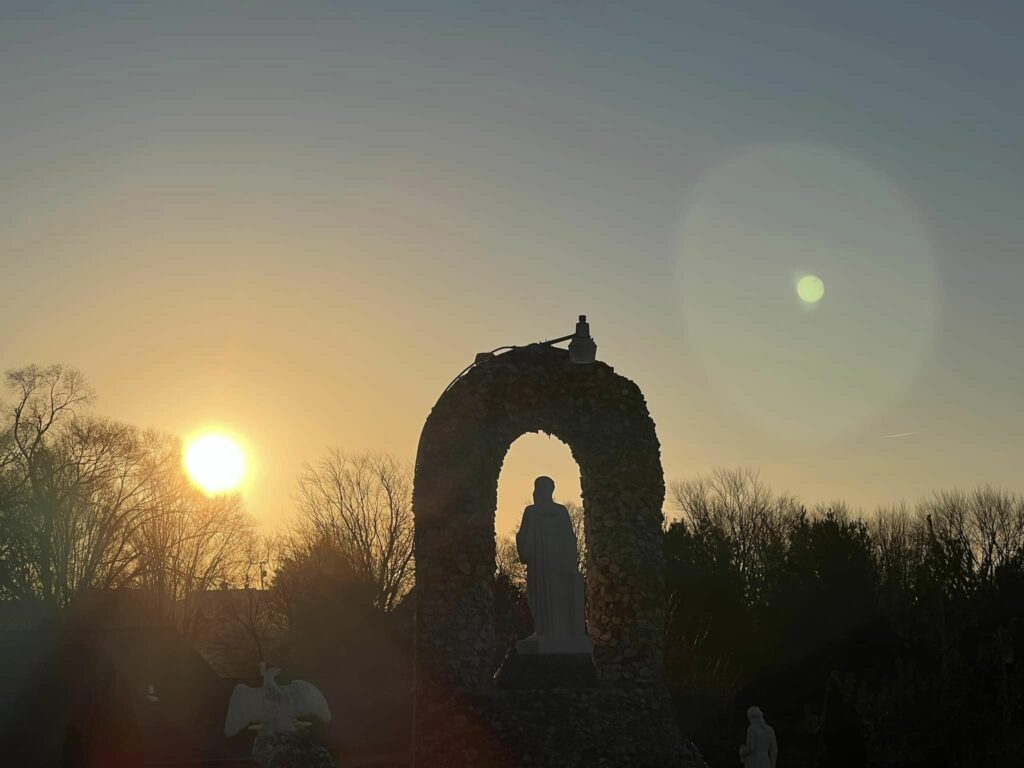 The café was to the right. We turned left.
Driving down the main drag of Dickeyville, along the rolling hills of the Driftless, we stumbled upon this prominent church, reaching the sky above all else. Watching the early morning sun dance across the stone, sparkle against the quartz, and shine off each gem was breathtaking. It literally made us stop the car, turn around, get out, and explore. Standing in Holy Ghost Park, at sunrise, was something else.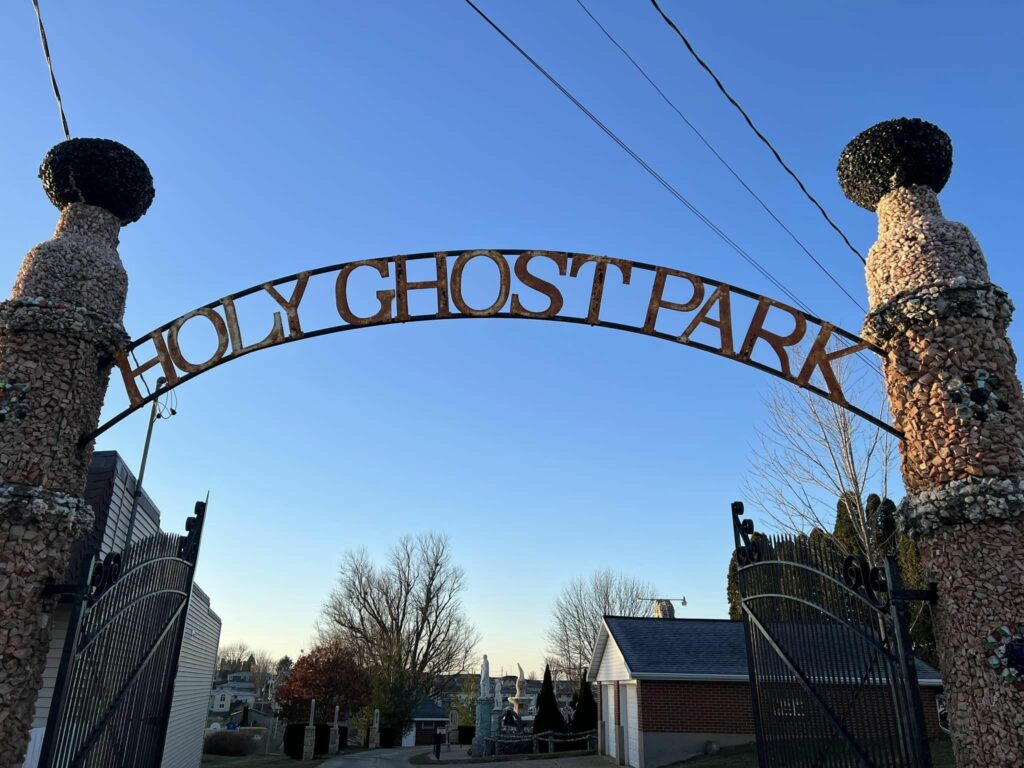 Awe-inspiring. Man-made. One-of-a-kind.
This hodgepodge of stone, mortar, and brightly colored objects collected from around the world make up this monument to God and Country. Located only in Wisconsin, on the Holy Ghost Parish grounds, is the Dickeyville Grotto & Shrines in the Village of Dickeyville.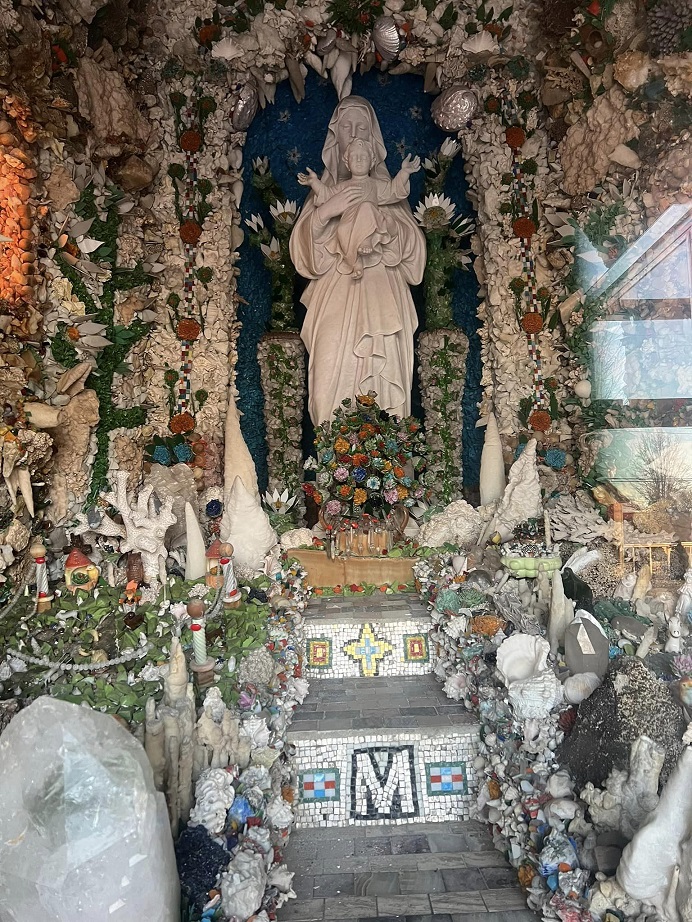 More than just a holy shrine, these grounds give a feeling of creativity and inspiration. This labor of love was completed in 1930 by Father Matthias Wernerus after five short years (without using blueprints). It took over six truckloads of stone (30 tons each) from surrounding quarries, the Dakotas, and Iowa. Included amongst the stone is an assortment of glass, quartz, pottery, gems, stalagmites/stalactites, seashells/urchins, fossils, woods, crystals, semi-precious stones, etc. Check out their website for more information! (www.dickeyvillegrotto.com).
Open daily for walking tours throughout the year, come visit The Grotto at 305 W Main St. Dickeyville, WI 53808.
Connect with us!
Theresa "Resa" Leppert
Guide Manager
Guide, Iowa & Wisconsin
563.284.2868
Girl Camper Magazine: Subscribe to Girl Camper Magazine here! Girl Camper Magazine
Events: Check out upcoming Girl Camper Events – you can attend events in any chapter! https://girlcamper.com/events/
Main GC Facebook Group – Join over 350,000 like-minded women in our public Facebook group! Girl Camper FB Group
Facebook Page – This is my public Iowa & Wisconsin page, where I'll share Girl Camper news, events and more. Girl Camper – Iowa & Wisconsin
Private FB Group – Where you can interact with others who are interested in camping in Iowa & Wisconsin! Girl Camper Iowa & Wisconsin Group.
resaarticle jessarticle