By Christy Taylor
Mineral Wells, Texas has a history full of crazy- crazy water that is. The 1935 book Geology of Palo Pinto County, Texas gives an account of how the town went "crazy."  A summary of an account of the book reads "In 1884, Dr. C.F. Yeager, pioneer physician of Mineral Wells, had a patient who was suffering from mental disorders," it reads. "She used to sit…near one of the original wells and drink the water." Children began calling her "the crazy woman" and her fountain of health "the crazy well." As her condition improved, the natural elixir became "Crazy Water." The start of the 3rd well was the real start of the healing waters popularity. There is a saying that the Crazy Waters of Mineral Wells has been making people feel good from the inside out since 1881.
Crazy Water Hotel history
The boutique hotel, The Crazy Water Hotel, is the first of historical hotels to be completely restored in downtown Mineral Wells. Originally built in 1912, it was the first luxury hotel in Mineral Wells. A horrible fire detroyed it in 1925. Carr Collins rebuilt the hotel in 1927 for a mere $1,000,000. For several decades, it served as a retirement home. The Crazy Water Hotel remained vacant from 2013 to 2018, when a couple in Mineral Wells along with investors began the restoration that is standing today.
The Crazy Water Hotel became a popular place to come to for the healing waters in its heyday. They have had many famous clients, which include Conrad Hilton, Judy Garland, Mary Martin, Bonnie and Clyde- just to name a few. There is a small museum in the pavilion that shows artifacts and memorabilia
My connection to the history of Crazy Water
My personal connection to Crazy Water is that my great granddad Gaden went from rural NW Oklahoma to Mineral Wells for the healing waters in the early to mid-1900's. He had had a farm accident where he had a wound from a run in with a bull which hadn't healed. He went there to see if he could get some good results. Our family still talks about Granddad Gaden's trip to Texas for this adventure.
Our tour of the Crazy Water Hotel
In October 2022, I organized a campout for Girl Campers to camp at Lake Mineral Wells State Park. I contacted the hotel management to check into a tour for those interested and they agreed.
Beautifully restored to original in many parts, it is worth exploring the details. The main lobby has its original mezzanine flooring and woodwork. A mail shoot in the lobby is near the elevators. Patrons would place their mail in the shoot from upper floors and it would go to the main lobby floor to go out in the daily mail. The hotel has 54 hotel rooms for short term stays. Luxuriously restored apartments are also available for rent for people who want to make Mineral Wells their home. All the hotel rooms and apartments have an old world feel with all the modern conveniences. There is a ballroom on the top floor with beautiful almost 360-degree views from 7 stories high. The hotel has an amazing roof top that overlooks downtown Mineral Wells.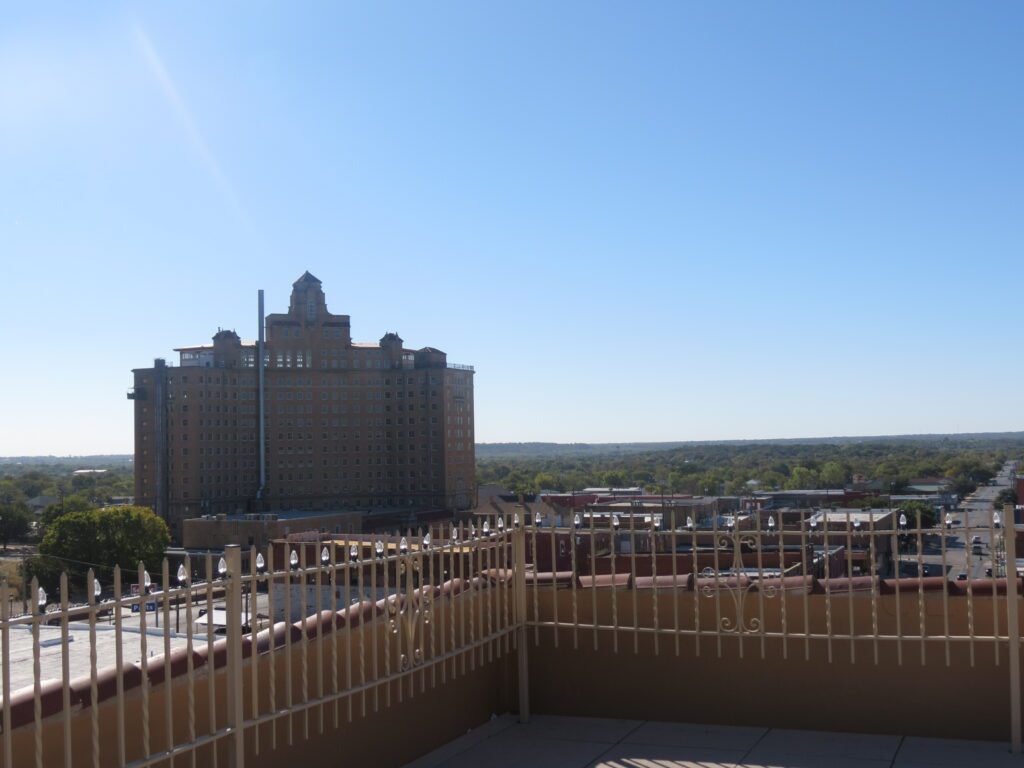 Hotel Amenities
The shopping pavilion has several boutique shops to choose from with unique and quality items to purchase. Shopping includes opportunities to men's clothing store, women's boutiques, a shoe store and a toy store and a Christmas store. Interested in some pampering? Book an appointment at the Rockin' Hair Body and Soul Salon and Med Spa.
The main focus in the pavilion is the Crazy Coffee and Water Bar- using some of the original architecture and tile. A fountain at the Water bar is being fashioned to look like the original fountain from years ago. Once the fountain is complete, it will dispense all four of the healing crazy waters.
A brewery is on the main floor of the hotel. The Rickhouse Brewing Company serves beer, wine and some appetizers. Per the hotel's Digital Marketing Director, Alex Cerda, in February of 2023, The Crazy Water Hotel will be announcing the opening of their newest restaurant. It is expected to open in April 2023. This upscale casual restaurant will allow "diners to enjoy shareable plates, elevated entrees, delicious sandwiches, salads, and burgers, as well as decadent desserts. It will offer a wide selection of garden-fresh classic cocktails, a diverse and accessible wine program, and a selection of beers beloved by our local community."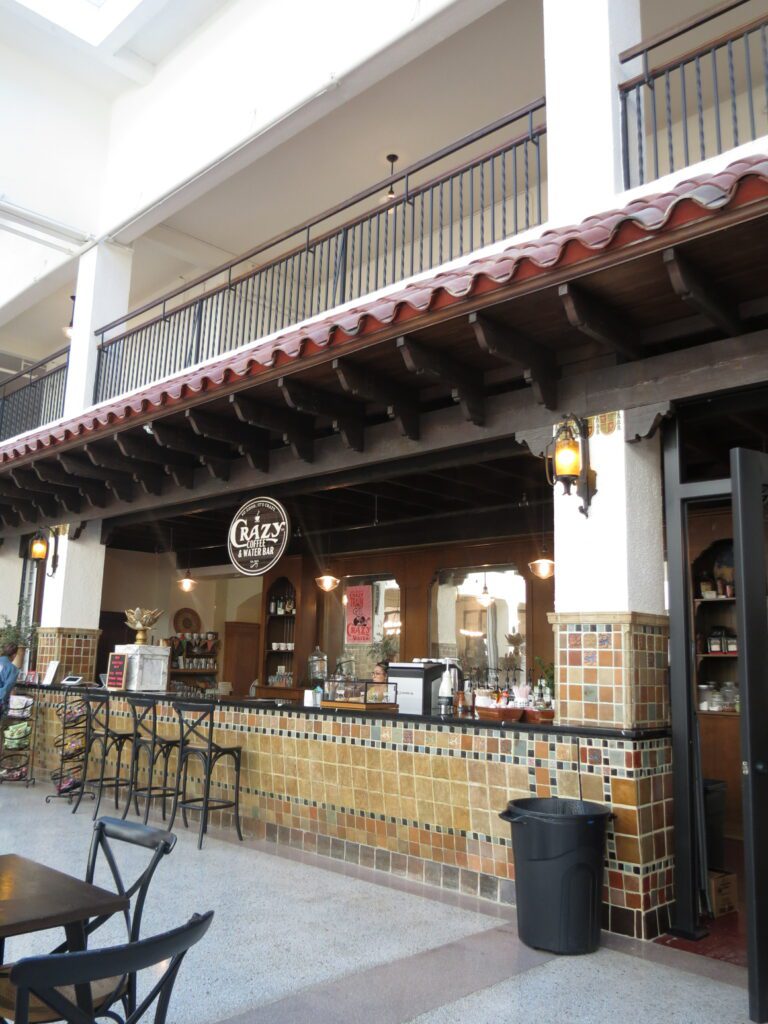 I will be back!
I can't wait for an opportunity to return to Mineral Wells and stay in the Crazy Water hotel. Enjoying more of Mineral Wells and The Crazy Water Hotel sounds like a great road trip! They may have a label of "crazy", but they are both full of history and charm.
A good view of the whole restoration process
Here is a YouTube video link of the hotel restoration by Kevin Jackson: https://youtu.be/Jdu1d7vh18c
Connect with me!

Christy Taylor
Guide, North Texas
817-304-2754
[email protected]
www.girlcamper.com
Girl Camper Magazine:  Subscribe to Girl Camper Magazine here! Girl Camper Magazine
Events:  Check out upcoming Girl Camper Events – you can attend events in any chapter! https://girlcamper.com/events/
Main GC Facebook Group – Join over 350,000 like-minded women in our public Facebook group!  Girl Camper FB Group 
Facebook Page – This is my public North Texas page, where I'll share Girl Camper news, events and more.  Girl Camper – North Texas 
Private FB Group – Where you can interact with others who are interested in camping in North Texas!  Girl Camper North Texas Group.