With the pandemic (hopefully) nearing its end, I can hardly contain my excitement to finally get outside and spend more time immersed in nature, and what better way to do so than by planning a camping trip? Before becoming the CEO/Founder of plant-based pest prevention brand, EarthKind®, I was a Girl Camper myself. I sold my 1968 pathfinder camper and my pack-horse to start this business, and I cherish all of the camping adventures it brought me on, spent with fun campground activities like hikes, a little fishing, and stories with s'mores around the campfire. And while another season of doing this surely sounds ideal, encountering the pesky bugs that come along with it certainly does not.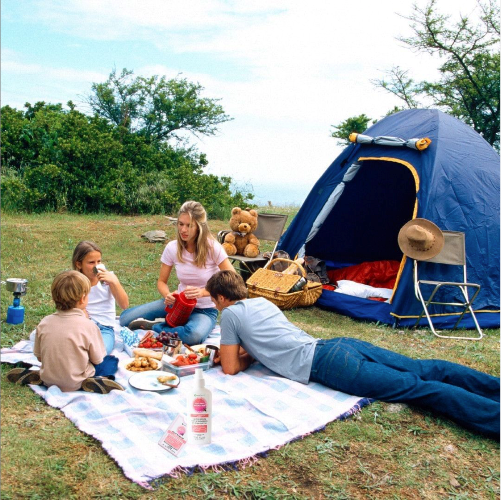 Being in nature means you're not alone. When we gather, critters like flies, ants, and mosquitoes show up empty-handed and uninvited, looking for a free meal. Pest encounters and itchy bug bites can really put a dampener on the fun outdoor vibe. Fortunately, a little prevention goes a long way. At EarthKind®, we're all about find Naturally Smarter® solutions for pest prevention that work in harmony with nature in all places we live, work, learn and play. Whether it be "decorating" the campsite, prepping the area before you head out on hiking activities, or protecting our beloved campers and RVs, there are a bunch of natural, DIY solutions to prevent critters from joining in on your trip, that don't involve using hazardous chemicals which may pose a threat to you, the environment, and the pest.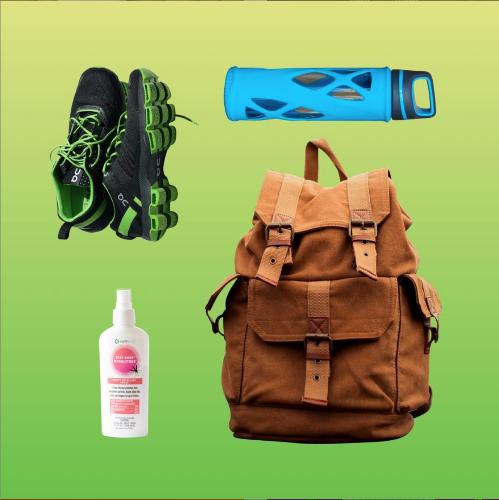 As a pest prevention expert, a few tips and tricks I recommend are:
Keep onions, garlic and citrus fruits like lemons, limes and oranges handy while you're camping. Bugs can't stand the smell of these potent produce items. Slice citrus fruits in half and stick a few cloves in each piece, then place them around your outdoor space to keep bugs away.
Place fruit juice or soda in disposable containers a little distance away from your outdoor gathering – it will lure the pests away from your space without causing any harm. Be sure to place these higher up so pets and kids don't accidentally get into them.
When having a bonfire, place dried herbs in a paper bag and toss on the fire — the smell will be amazing, and the bugs will stay away from the scented smoke.
Sprinkle the perimeter of your campsite with cayenne pepper, it will keep crawling pests away. Remember to reapply if it rains. This will help keep racoons at bay too. Note: this option may be not feasible if you bring along a four-legged friend who gets their noses into everything.
Bring along Mylar ribbon and use it to decorate the campsite by dangling strips of it, similar to tinsel on a Christmas tree. It will keep birds away that have found forever-homes foraging from busy campsites. Some campers use decorative wind spinners painted in bright Mylar colors. Again, effective, and decorative!
Flying insects (looking at you, mosquitoes) have a hard time landing when the wind is blowing, so in case there's no breeze, consider bringing some portable fans on your trip to keep around the campsite.
Be sure to wear long sleeves and pants, and tuck your pants into your socks, especially in the morning and evening, to avoid getting tick and mosquito bites during these prime times. Also, avoid wearing dark clothing, especially blue. One study found that mosquitoes were especially attracted to the color blue. Khaki or green clothing are better choices.
For new campers – here's a mosquito tip. Beware that standing water is an ideal breeding ground for mosquitoes. Park on ground level, away from areas with standing water and meadows if possible.
Pour some mint mouthwash into a spray bottle and use it around the campsite – the scent will help keep the pests away.
Always use a CDC-recommended repellent that's effective for both mosquitoes and ticks. EarthKind's Stay Away® Mosquitoes repellent comes in a travel-size spray, is skin-friendly, unscented and protects against mosquitos, ticks, black flies, gnats and chiggers.
And, if you're traveling in an RV / Camper:
Keep your camper and all of your equipment clean. Food particles left behind on a cook-top or grill will attract rodents and insects. Likewise, graham cracker crumbs and sticky fingerprints can attract ants and feed the whole colony.
Sprinkle chalk or talcum powder around the tires and landing gear to repel ants, they won't cross the line.
Look closely to identify tiny cracks in the walls, windows, doors and around plumbing and electrical wires of your RV. Seal them with caulk or weather-strip so pests (especially mice) can't get in.
Replace traps and poisons with plant-based repellents. EarthKind's Fresh Cab® Botanical Rodent Repellent and EarthKind's Stay Away® Rodent, Spiders, Ants, and Moths pouches are proven effective, plant-based, and safe for use around children and pets when used as directed. Simply place the pouches in pest prone areas of the campers to create a pest-free camping zone.
To prevent ants and cockroaches from getting into the food, consider placing Stay Away® Ants and Cockroaches on the counters to avoid pesky infestations. The moth repellent is ideal for storing those pricey Pendleton blankets and wool socks that keep you warm at night when camping – you certainly don't want moth-holes in those! Place Stay Away® Spiders and Rodent around the corners and doors of the RV and camper. Mice can wreak expensive havoc on an RV and camper, so taking these preventive measures is critical!
When storing your camper or RV after the season, consider putting some protective Fresh Cab® Botanical Rodent repellent pouches in with it. This will ensure it's safe and protected from rodent damage over the colder months, when rodents are trying to get in to find food and shelter.
Finding ways to live in harmony with nature and with one another is what our brand is all about! Although our EarthKind® Stay Away® pouches are designed for indoor use, they can definitely help keep critters like away from an outdoor picnic at the campsite. Place the pouches someplace where they will remain dry and remember that increased airflow and extreme temperatures will cause the scent to wear off more quickly. So, while they might not be a long-term solution outside, Stay Away® pouches can still be helpful for outdoor gatherings. Keeping an extra pouch by the car, camper or RV door is also a good idea if guests will be going in and out frequently.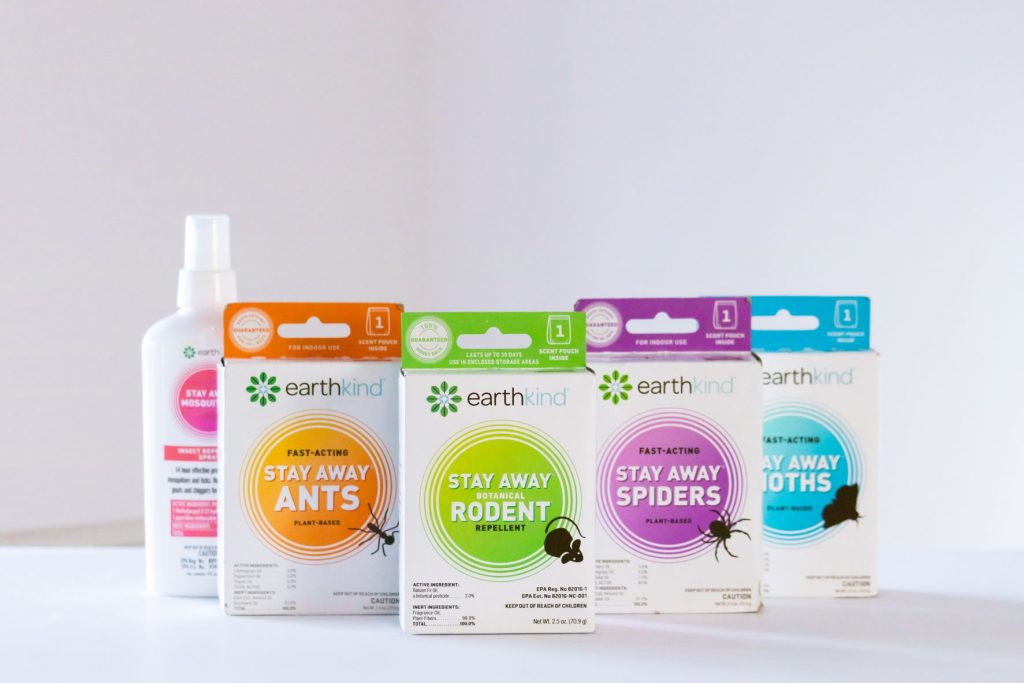 I started EarthKind® at my kitchen table after learning that 98% of pest control products on the market at the time used hazardous chemical and kill formulations. I was tired of experiencing serious and costly rodent and pest damage on my farm and in my campers, but I never wanted to use toxic chemicals around my family or harm our environment. I knew there had to be a better solution out there that worked in harmony in nature for our families and farmers – and it turns out there was, I just had to invent it! I started out as a mom on a mission, and with a ton of hard-work, passion and patience, I became the first to develop, manufacture, and commercialize poison-free rodent and insect repellents for farm and home use. EarthKind® offers Naturally Smarter® pest solutions that are powered by nature, utilizing unique blends of essential oils and plant-fibers sourced from US regenerative farmers, that delivers a natural alternative for those wanting an easy and effective solution. EarthKind® products can be found in retailers nationwide such as Target, Lowes, ACE Hardware and Tractor Supply, and online at Amazon and EarthKind.com.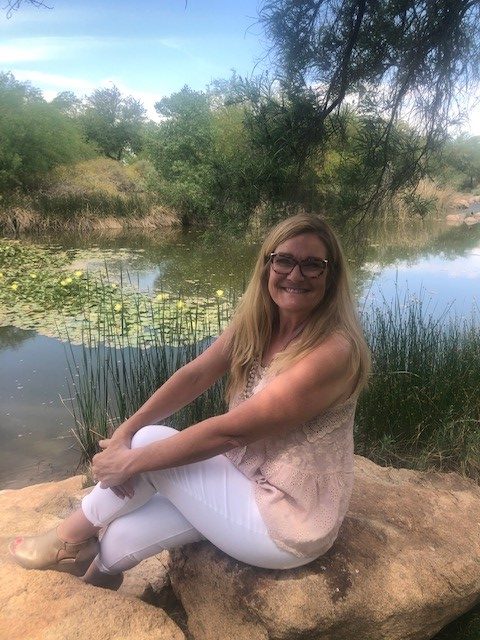 If interested in learning more about my journey, consider checking out my new book: Gathering Around the Table: A Story of Purpose-Driven Change through Business. You can learn more here: https://www.kariwarbergblock.com/book/
Wishing you all fun, safe and pest-free camping adventures!
Kari Warberg Block, Pest Prevention Expert, Author and CEO/Founder of EarthKind®