I just love tent Glamping by adding sparkly and luxurious elements to my "home in the woods". This began when I realized I could not haul our family camper. I really wanted to do this Glamping thing by myself. I just knew if I really wanted it, I could make it happen. So, the search began. My desire was for a colorful tent and my wish was to make it feel like an extension of my home.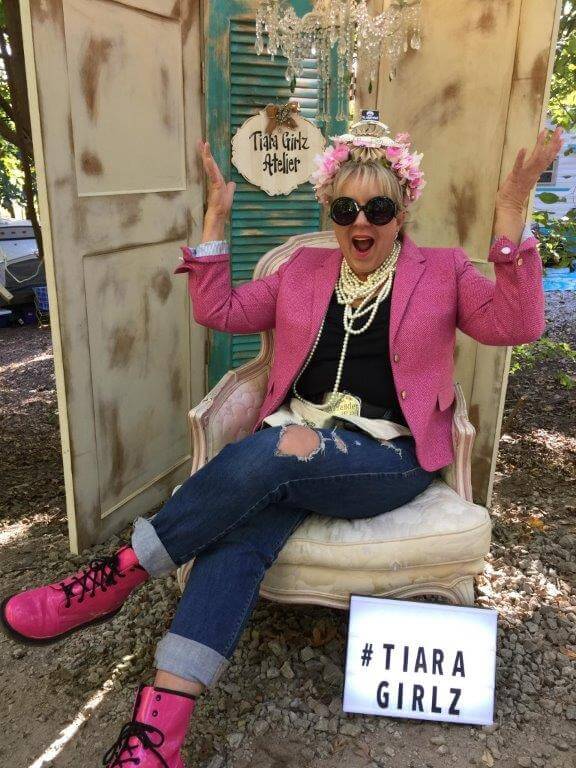 While waiting for the arrival of my tent, I make a list. I look around my house for anything that could go in my new home away from home. My thoughts? My chandelier! That was my first thought, and it was the first thing on my list of things to bring. Second on my list? A Tiara.
Knowing I had to add a bit of luxury, glamour and comfort inside my tent, I packed two queen sized luxurious blow up mattresses, plush cotton hotel bed linens, a wool rug to cover the floor, with lots of pillows, (which I embroidered with the words… Glampsite, Happy Glamper, Camp Glamp, & Gone Glamping). Also included were duvet covers, comforters, throw rugs, monogrammed placemats for the table, white linens with lace overlays are placed on the picnic table, along with vintage silverware, cloth napkins, matching dishes (a reason to bring your china). Buntings, (which adorn the outside of the tent) with one that says "HOME" which hangs over the tent's entrance. One cannot forget the camping lights that sparkle in the night. Volia!!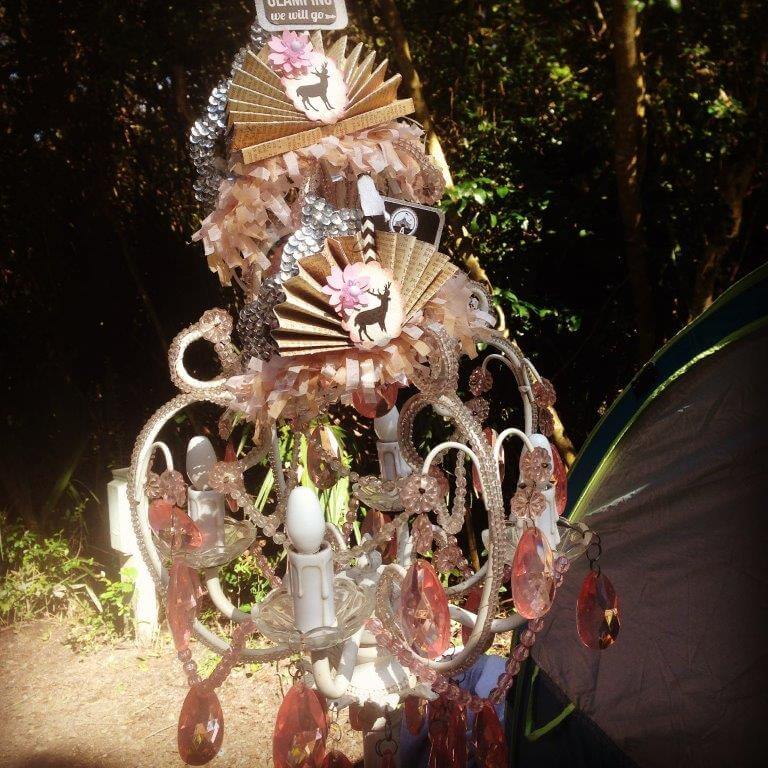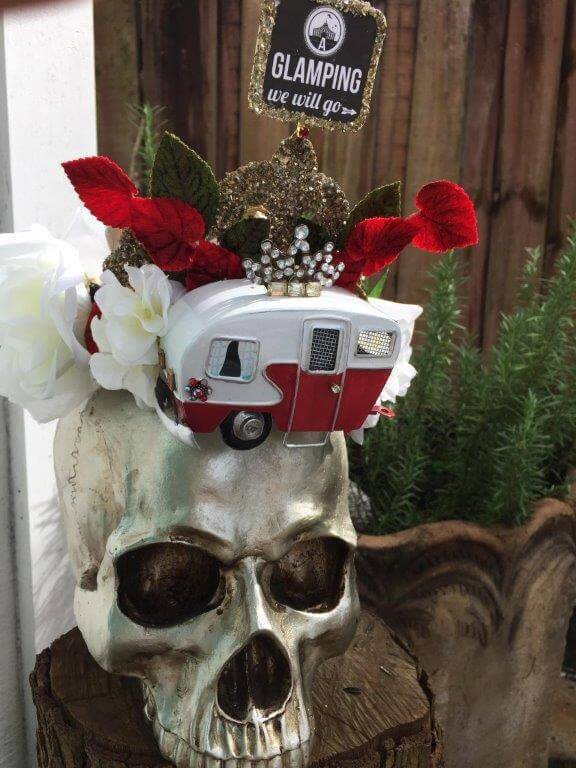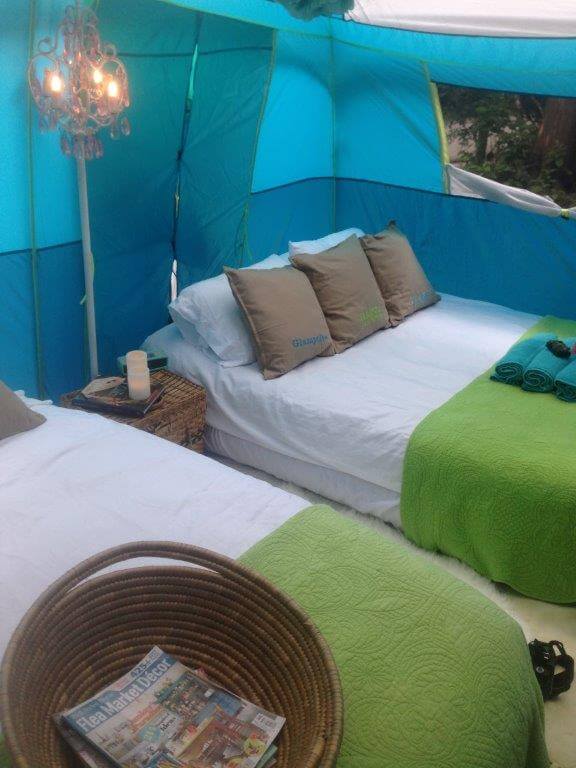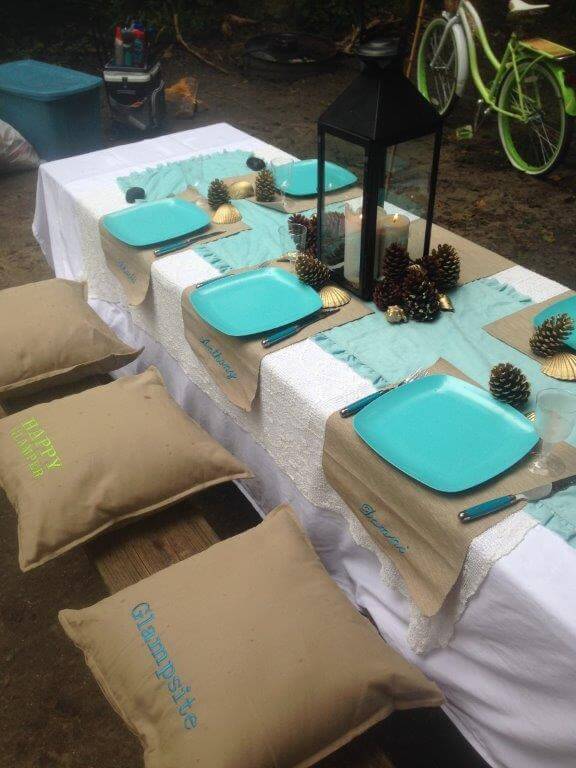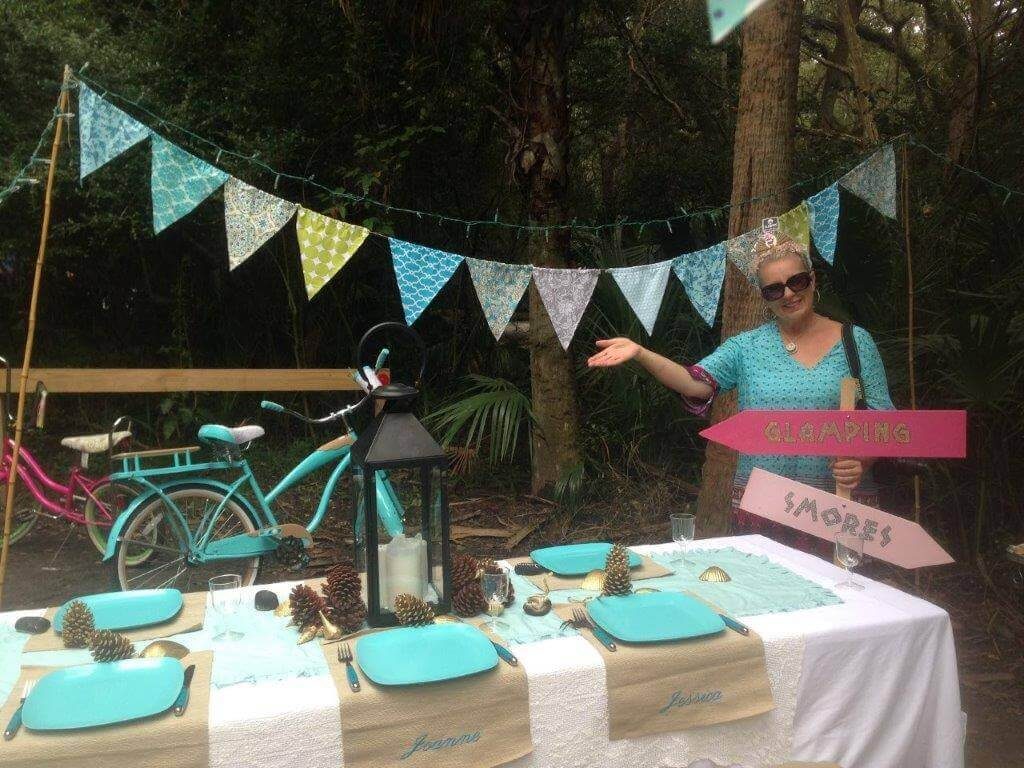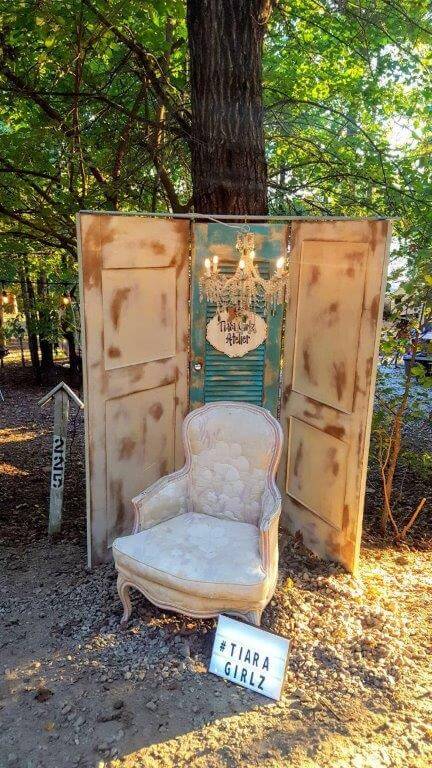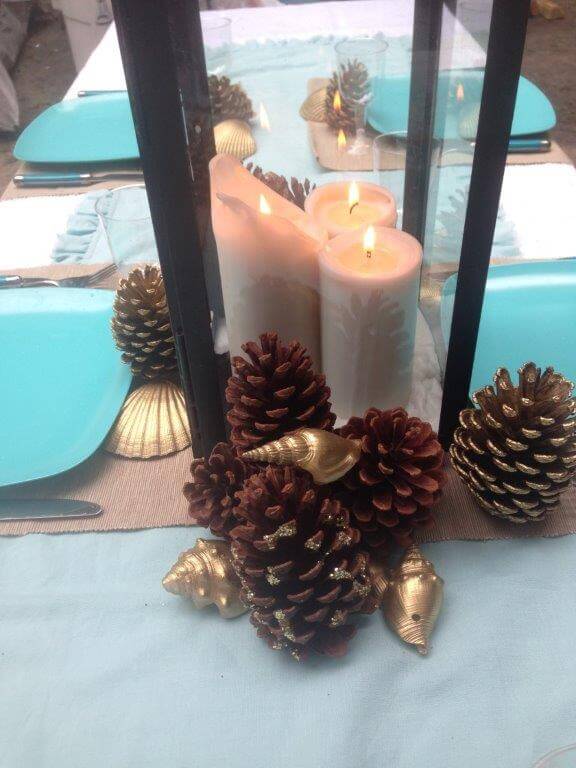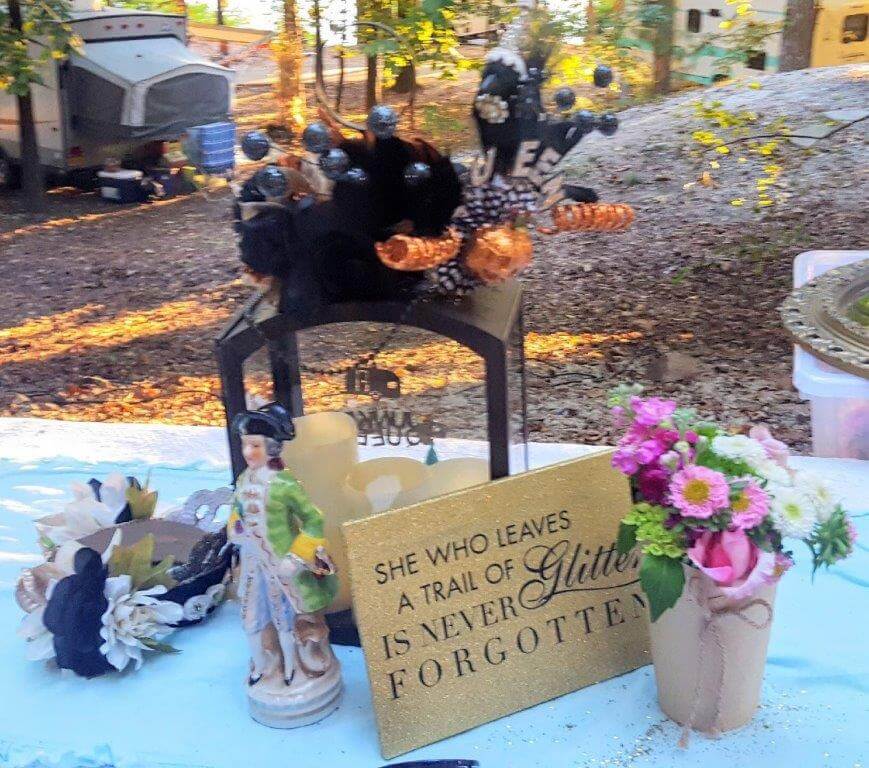 My glamping check list is complete. Do not forgot…the glitter, and pack a very large container of this. I love to sprinkle it around the campfire to watch it glisten in the moonlight. It's just a little bit of pixie dust that makes the entire camping experience magical.
When packing all my essentials I used wicker baskets which can be later utilized for stands alongside the beds or for clothing. I like using natural elements like spray painted pine cones, lanterns with candles, and citronella to keep the critters at bay.
It's fun and easy to glamp. Just make sure you pack your elements of style that you are comfortable with. Pack as if you are bringing your home into your tent space.
It does not take a lot to make your campsite a glamorous place.
Don't forget to pack the Chandelier First. Second your Tiara.
Happy Glamping