From 2KrazyKampers (Joe and Rachel) comes a useful video on making your pop-up camper experience easier and happier. Pop-up campers can be an economical choice for many Girl Campers and they offer easy mobility in locations where larger trailers cannot go.
As you watch this video, you might decide not to use all 10 tips in exactly the same way they have, but the video might give you ideas about how to change things up using what you already have.
Be sure to watch the video to the end to see their brilliant and inexpensive hack for dealing with air conditioner condensation run off!
Watch the video – 10 Solid Tips!
Links related to some of the tips covered in the Video:
Use a high-quality cooler instead of the refrigerator that comes in most older pop-ups: https://amzn.to/3dNkgSH
12 volt usb charger runs off your battery when you don't have shore power: https://amzn.to/2PrMKrS
Emergency blankets for reflective tent insulation (keep it cooler inside): https://amzn.to/3vmjFNx
Cook outside. If your budget can afford it, Blackstone products are very popular: https://amzn.to/3gI9IpJ
The Coleman combo stove/grill is easier on the budget: https://amzn.to/3nmmHif
In the video they use a table that mounts on the side of the trailer. More stable and larger is the Tailgater Tire Table, recommended by our Northern California Chapter Guide: https://amzn.to/3vjizCp
Have you seen these fish-cleaning tables good for washing dishes outside when you are camping and have a water source?! https://amzn.to/3u3ORRP
You know, at Girl Camper, we are fans of Camco products! No matter what type of camping you do, it's important to have a Camco water filter: https://amzn.to/3aE83xs
Camco leveling blocks: https://amzn.to/2QYzAmA
Berkey water filter: https://bit.ly/2kkberkey​. use code 2krazyketos for 7% off
Bal tire leveler: https://amzn.to/34L4MZI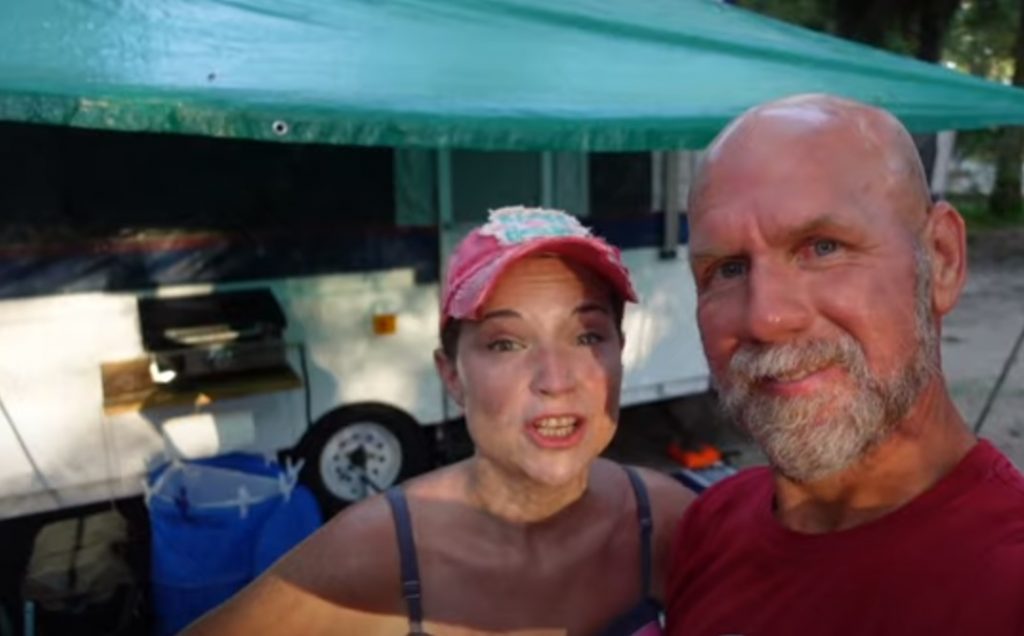 Joe and Rachel did a good job with this video. If you want to see more of their videos and subscribe to their YouTube channel, check them out here: https://www.youtube.com/channel/UCtm3lKI6uicthpzvwTxJ_lA