Will you be in The Smoky Mountains this month? If so, it's a wonderful time to drop in on Dolly! Everyone who loves Dolly Parton knows she loves her East Tennessee roots. Good heart, good soul. I suspect she even forgives those of us who drop by her DreamMore Resort in Pigeon Forge just to see what the decorators come up with each year.
Start your visit at the coffee shop. The barista's down-home personality is as enjoyable as the java. It seems possible her How to Meet The Public training may have come from Dolly herself.
The outside is just as welcoming—and for you Girl Campers—note the butterfly gates below. When Dolly's in town, her Class A motorhome sits on this "campsite." Is she in the bus or the hotel? My source says it's the bus because everything she needs is there. I can see every girl camper out there nodding in agreement.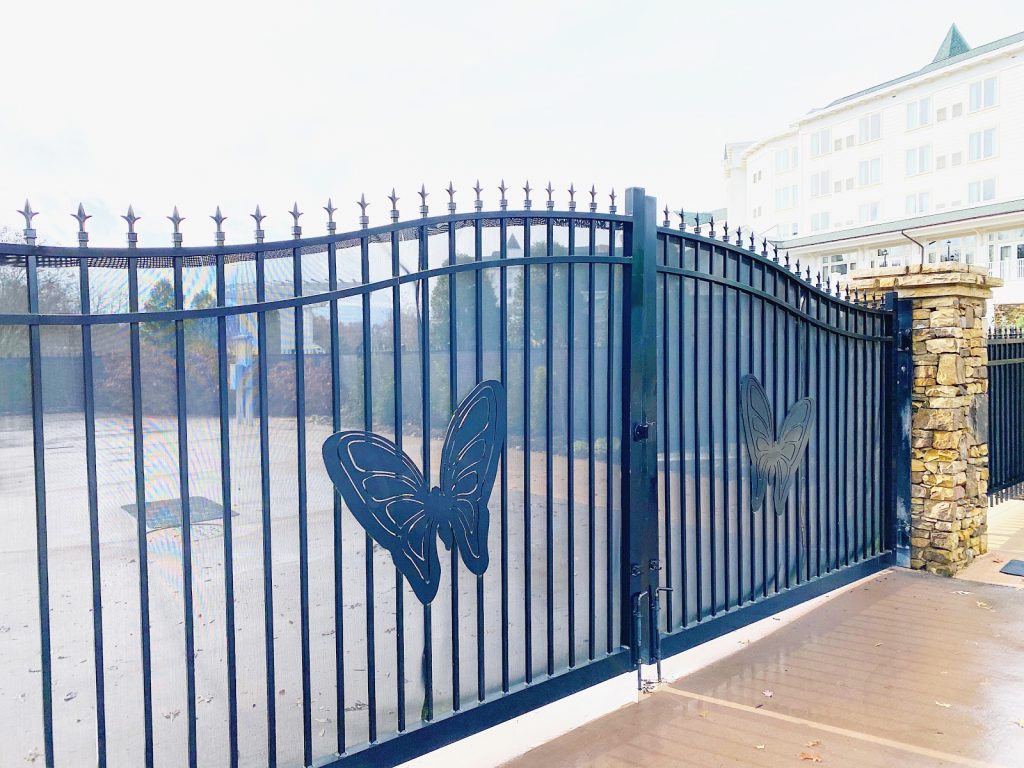 Dollywood
Three million visitors visit Dolly's theme park each year. Talent overflows from music shows, fairly priced food abounds, and southern hospitality is literally everywhere.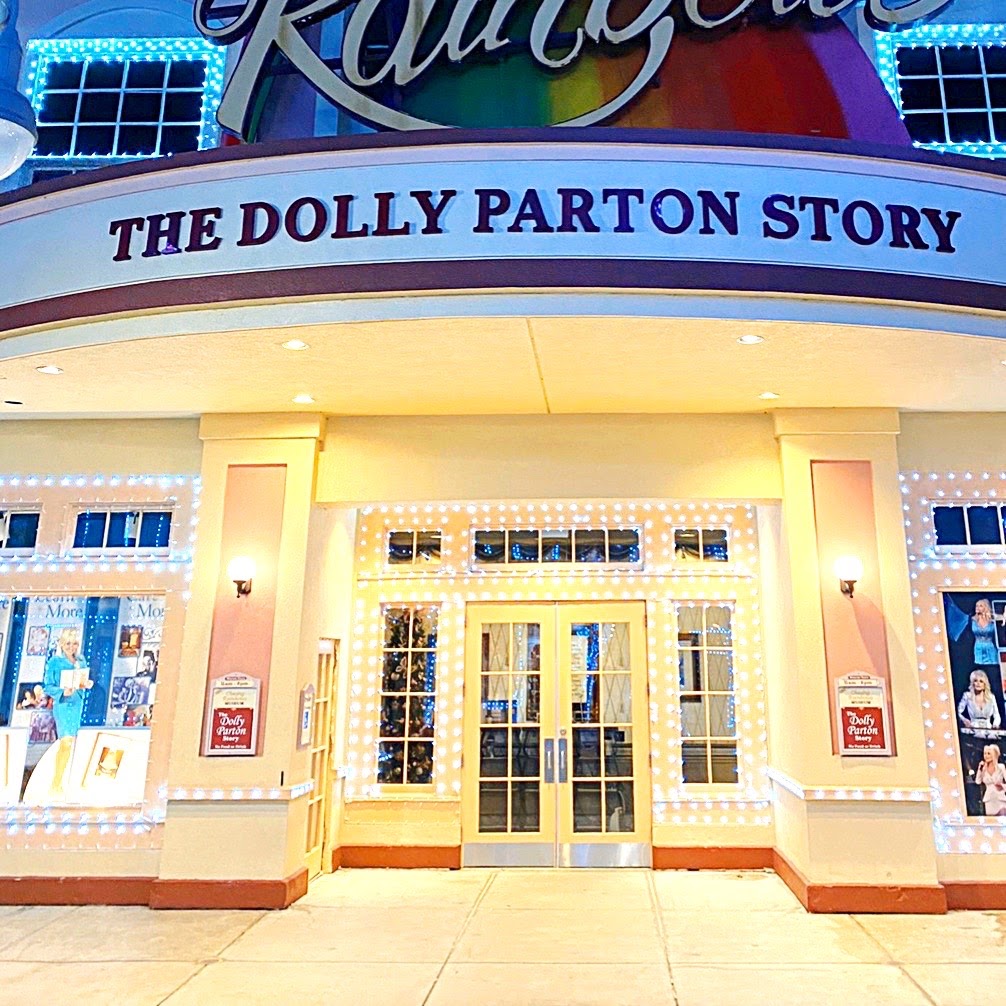 The Dolly Parton Story
If you're a fan, allow at least an hour or more for this museum-like attraction. Old photos, guitars, videos, handwritten lyrics, and The Coat of Many Colors are at home here.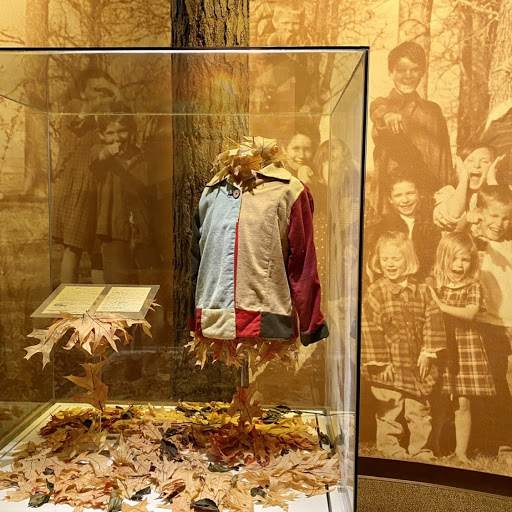 It's not the original, but pretty darn close. Dolly recently explained on a podcast that the coat she wore to school was recycled long ago into something else at the family's Tennessee cabin.
After the song topped the charts, her mother stitched another one up from memory, and that coat sits in the glass case above. I must admit being a little surprised.
All these years, I pictured it as knee length with more random patchwork. But you're right, Dolly. It's beautiful.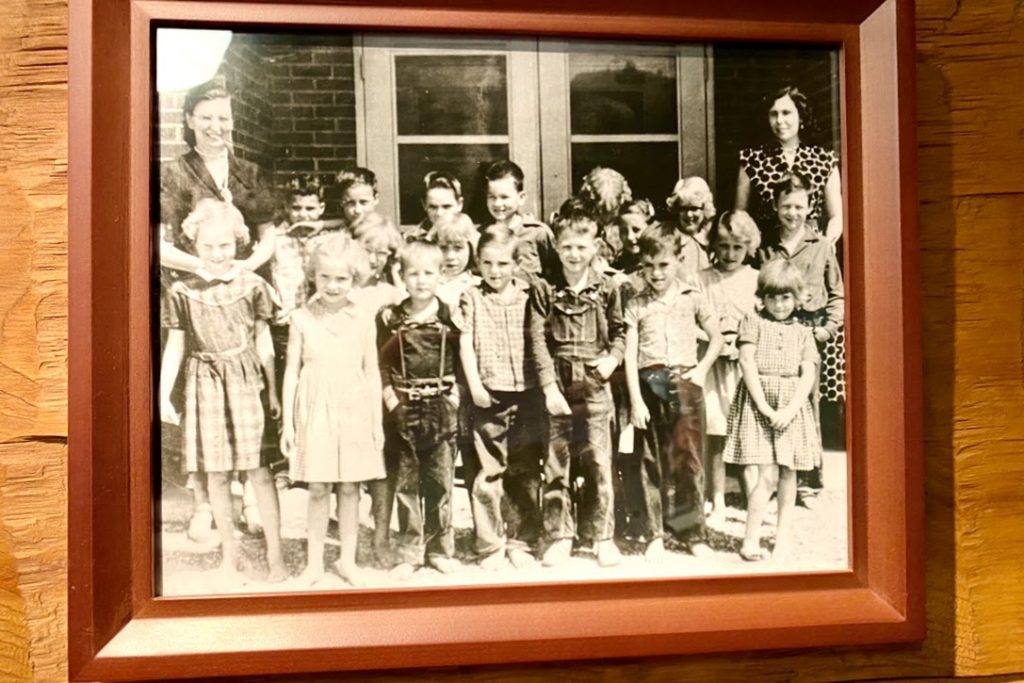 Take a closer look at this mid-1950s photo of Dolly's elementary school. Many aren't wearing shoes. Very poignant.
For the record, she graduated high school in 1964 and was on Porter Wagoner's popular TV show by 1967.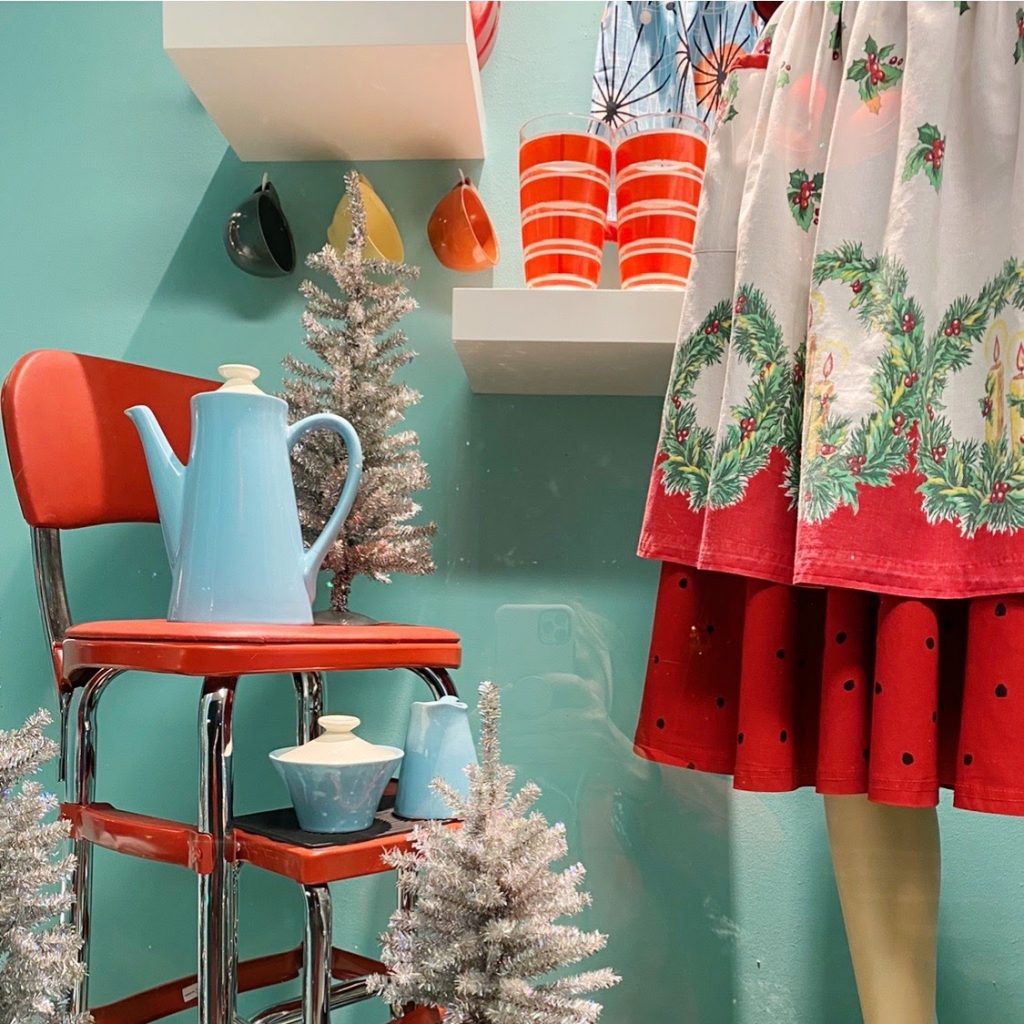 Remember the "dime stores" of yesterday with attractive window displays? The Dollywood designer nailed this one—and note the two large red striped glasses on the shelf.
My mom poured Dad's iced tea into an identical one every evening at supper. Seven years ago, my late brother gave it to me at Christmas. My sister remembers these glasses being given away by our local gas station in return for filling up the tank.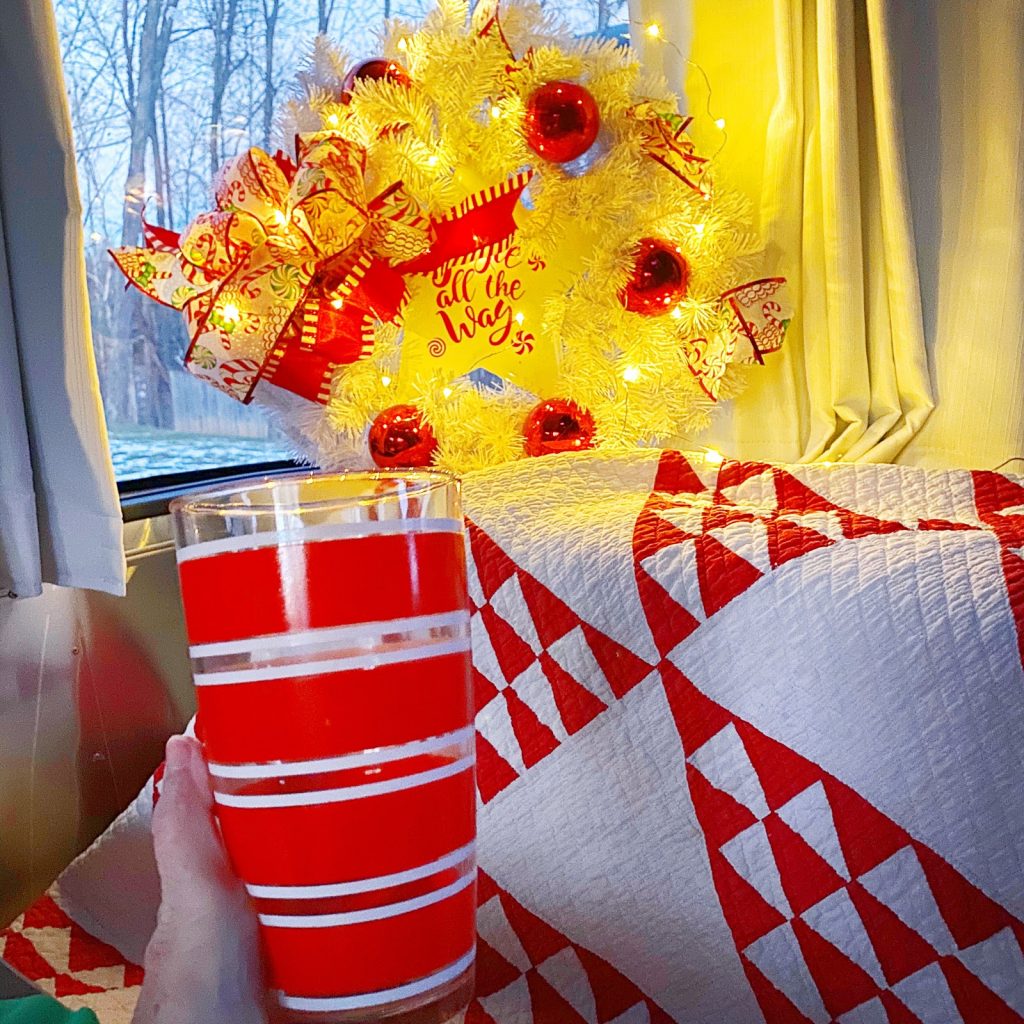 And—here's a picture of the very special glass…taken in my little camper. Sending joy to you and yours as 2020 draws to a close!
– Marilou Parsons