If you can count yourself among one of the four million people who visit Yosemite National Park annually, chances are, you didn't go in winter. And while that's perhaps a missed opportunity for you, it's a bonus for anyone trying to avoid the crowds or those who embrace all that winter at the park has to offer. This includes everything from snowshoeing to skiing to tubing. "Yosemite is open to visitors 365 days a year and from family snow-play and snow sports to one-of-a-kind natural wonders, there's no shortage of fun and adventure in the winter," said Jonathan Farrington, executive director of the Yosemite Mariposa County Tourism Bureau.
Winter also offers experiences that you will never get in warmer months, including frazil ice, snowcones and the natural firefall. Frazil ice is a rare event that happens when small crystals of frozen mist form in waterfalls, cascading down to create an effect that looks like flowing ice-lava. Beautiful snowcones form at the base of the park's Yosemite Falls. And firefall, a February phenomenon, happens when the sunset reflects off Horsetail Fall, giving El Capitan's granite peak and the water flowing over it an ethereal orange glow.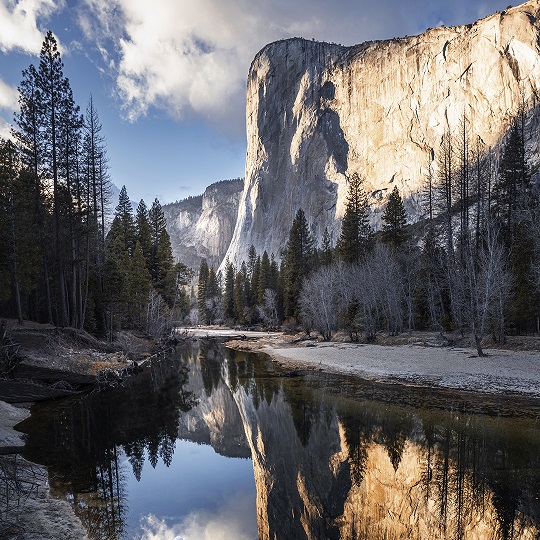 About the Park
Yosemite National Park encompasses 1,189 square miles, with more than 225,510 acres of old growth forests, including some of the most majestic live trees on the planet, the giant sequoia. These magnificent beauties are the largest species of trees in the world, with more than 500 of them in the Mariposa Grove of Giant Sequoias. The park also contains thousands of lakes and ponds, 800 miles of hiking trails and 350 miles of roads. Most of its millions of annual visitors come in June, July and August and stick to the 7-square-mile area of Yosemite Valley.
History
In 1864, Abraham Lincoln signed the act protecting Yosemite Valley and Mariposa Grove, effectively creating the first public park and California's first state park. In 1890, the land around Yosemite Valley and Mariposa Grove gained National Park status, and in 1906, California gave its portion of Yosemite to the United States and the Yosemite National Park was formed. But long before any of that, signs of people migrating through the region date back as far back as 8,000 to 10,000 years ago. The indigenous people here called themselves the Ahwahneechee, meaning "dwellers in Ahwahnee." The name "Ahwahnee" is thought to mean "a gaping mouth," describing how Yosemite Valley opens into a wide valley.
Winter Sports
Badger Pass Ski Area, which has been operating for more than 80 years, is not only California's original ski area, but it's also one of only three ski areas located in a National Park. Skiing and snowboarding lessons are offered here. If downhill skiing isn't to your taste, snow tubing, snowshoeing and cross-country skiing are other options. You can also rent snowshoes and join a Yosemite Mountaineering School guide for hikes. Or take off on your own through the Mariposa Grove to see the 3,000-year-old Grizzly Giant and the Fallen Monarch.
On the Town
Downtown Mariposa still has the flavor of its Gold Rush past and makes for a great base for exploring the area. There are plenty of places to eat, shop and enjoy live music. Popular stops include the 1850 Restaurant and the Hideout Saloon. Visit the interactive Mariposa Museum & History Center, which features its excellent hands-on exhibits, to get a thorough background of the area. The Mariposa County Courthouse, constructed in 1854, is the oldest operating courthouse west of the Rockies and is worth a look.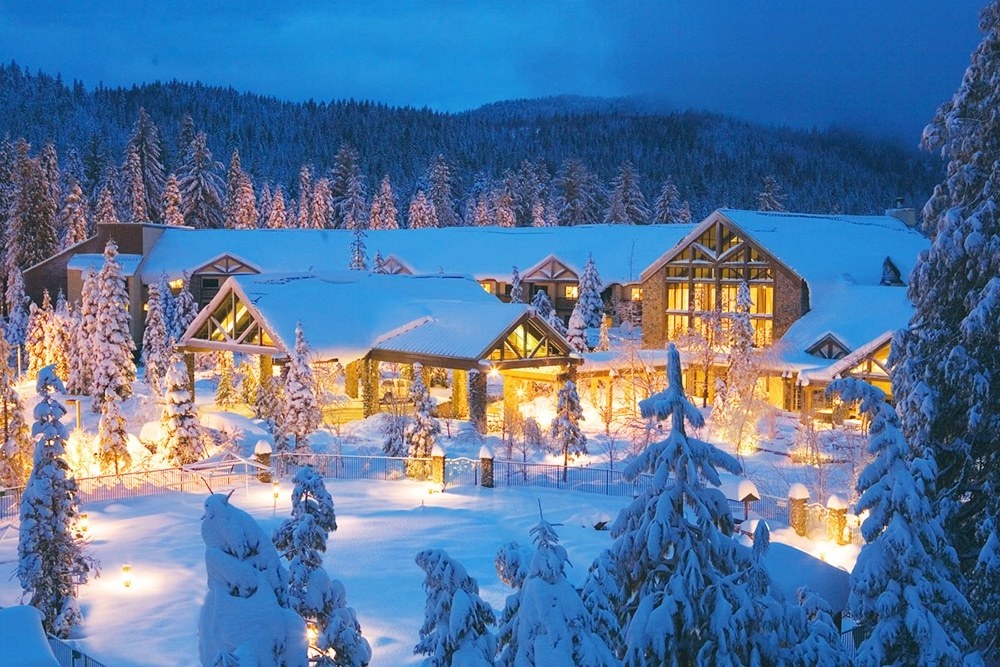 Where to Stay
To make the most of a winter visit, the Tenaya Lodge at Yosemite, located 2 miles from the south entrance to the park along Highway 41, is ideal. The resort borders the Sierra National Forest and offers 249 guestrooms and suites in the main lodge; 53 cottages; and 50 cabins. There are five restaurants on site, plus a spa and a host of other amenities. Visit tenayalodge.com for more information.
Getting There
The park is open year-round, however, Tioga Pass, Glacier Point and Mariposa Grove roads are closed from early winter through early spring due to snow. The Yosemite Area Regional Transportation System provides public transportation to Yosemite National Park from Amtrak, Greyhound and the Fresno International Airport. It also picks up near several hotels along the Highway 140 route in Mariposa, Midpines and El Portal. This is a great option that helps travelers avoid the stress of finding parking or driving in snowy or icy conditions. Visit nps.gov/yose for up-to-date information.
This article, written by Kim Foley MacKinnon, appeared in the Winter 2022 issue of Girl Camper magazine.
More Girl Camper
Girl Camper Magazine: Subscribe to Girl Camper Magazine here! Girl Camper Magazine
Events: Check out upcoming Girl Camper Events – you can attend events in any chapter! https://girlcamper.com/events/
Main GC Facebook Group – Join over 350,000 like-minded women in our public Facebook group! Girl Camper FB Group