By Janine Pettit – RV ceiling lights are generally circular plastic domes covering harsh bright lights. On most RVs there's no way to dim those lights, but there is a way to make them prettier. I made a modern-day bead RV ceiling light cover for the lights in my 2021 Keystone Hideout. This easy and fun project was inexpensive, took just a few hours and all the materials were available at my local craft store. Here's how you can make one, too.
Materials
Wooden beads in varying sizes
Wooden embroidery hoop
Needle nose pliers
Craft wire and cutters
E6000 glue
Painter's tape
Marker and paper
Washer
Wood coin or large button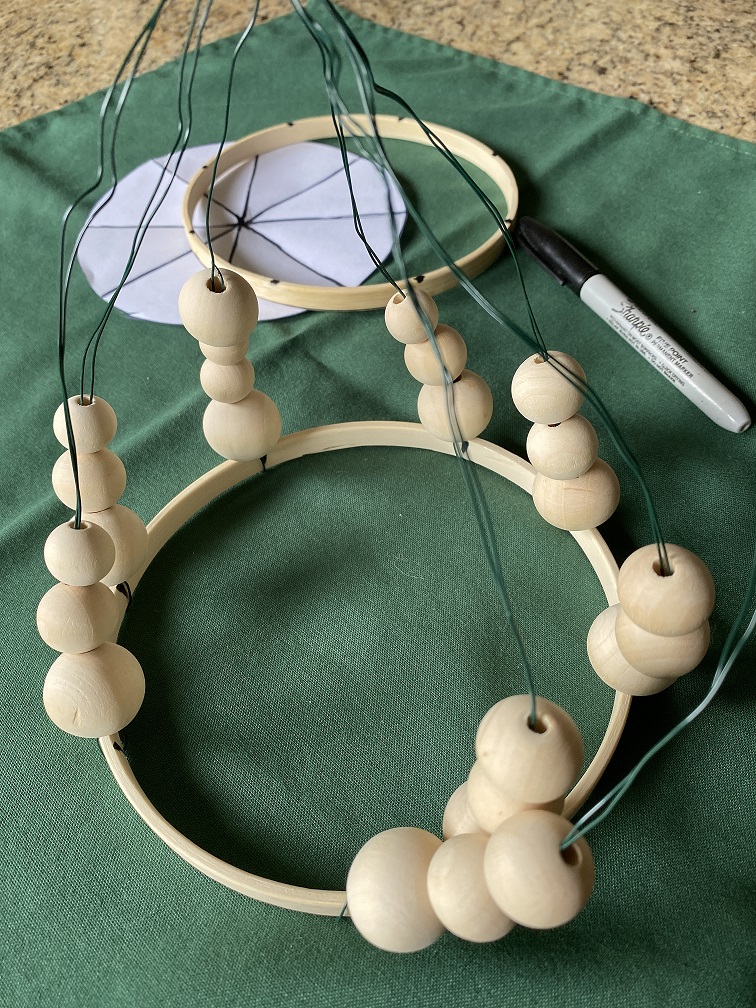 Steps
Trace the outer circle of the inner hoop onto a piece of paper and fold it over and over to create the diagram of where you will mark the hoop to space the wires.
Cut a length of wire longer than you will need and wrap it around the hoop where it is marked. Thread your beads onto the wire, largest to smallest.
Wrap each wire around a washer at least twice to hold the bead strings in place. Tuck the wire to the inside and cut off any excess.
Shape your chandelier cover by adjusting the wire bead strings evenly apart. Place it on a table washer side up and press on the washer to even out the shape.
Use E6000 glue to secure a wood medallion over the washer to hide the wires. You can also use a pretty button, flattened bottle cap or anything round to hide the wires.
Place the outer hoop back around the inner hoop to hide the wires. You could also cover the hoop with a fabric binding, trim or a piece of scrap ribbon.
I glued my beaded light cover to the ceiling of my RV using painters' tape to hold it in place until it dried. If you want to make it removable you can use Museum Putty instead.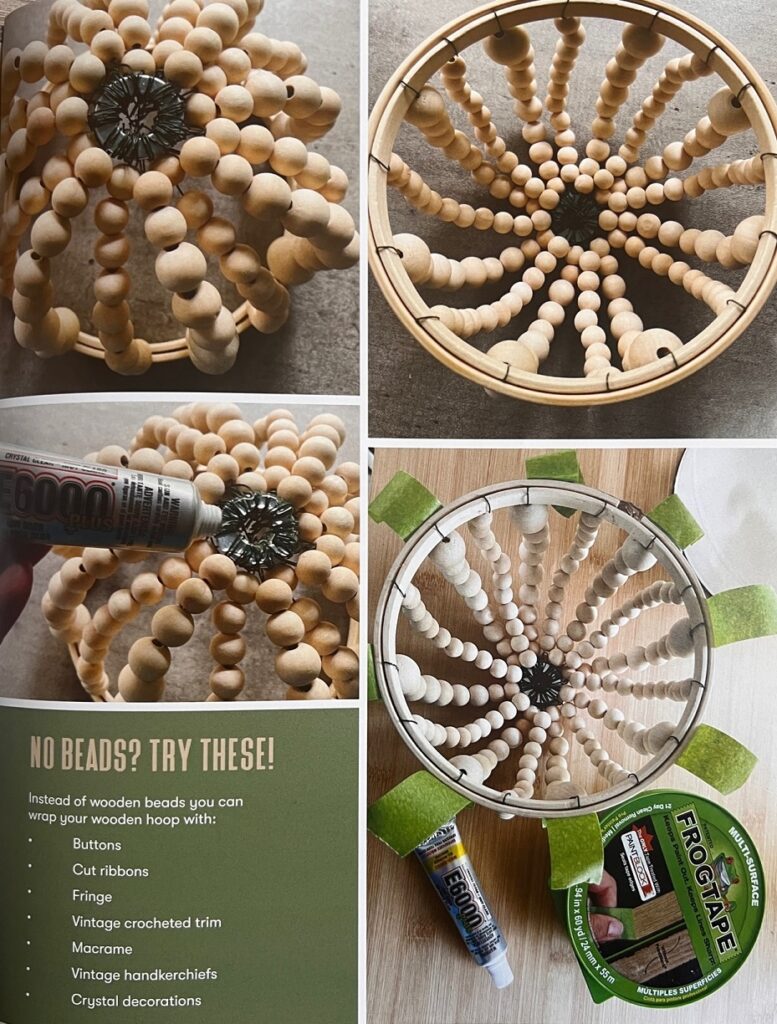 More Girl Camper
Girl Camper Magazine: Subscribe to Girl Camper Magazine here! Girl Camper Magazine
Events: Check out upcoming Girl Camper Events – you can attend events in any chapter! https://girlcamper.com/events/
Main GC Facebook Group – Join almost 400,000 like-minded women in our public Facebook group! Girl Camper FB Group