Planning a group RV trip? Looking for a unique experience? Wanting to create memories while out on the road with your friends? Harvest Hosts can help!
This post contains affiliate links.
Harvest Hosts Is Waiting for Your Group
Harvest Hosts is an RV camping Membership that allows self-contained vehicles to park on unique small-businesses all over North America without any camping fees. You and your group can plan a weekend excursion, tour a region of the country, or even use it as a part of your longer journey.
There are so many reasons to use Harvest Hosts for your next group outing. Below we will list just a few to help get your mind going.
What Is Harvest Hosts?
Harvest Hosts is the largest, most fun RV Camping Membership in North America. By connecting small businesses together, Harvest Hosts has created a win-win-win situation for everyone who loves the RV lifestyle.
Harvest Hosts wins because it gets to help reshape the camping world. The small businesses win because they get more traffic literally to their doorstop. And this has created a significant increase in revenue for these businesses—some even claiming Harvest Hosts helped them get through the pandemic. And a win for RVers because we have some of the most beautiful places to stay in North America that we didn't have before.
How Can Your Group Use Harvest Hosts?
If every RV in your group has a Harvest Hosts All Access Membership, you will be able to request stays at 8,000+ locations across North America. If you stayed at a different place every night, you would need 22+ years to see all of Harvest Hosts locations. Your group trips will never be the same again.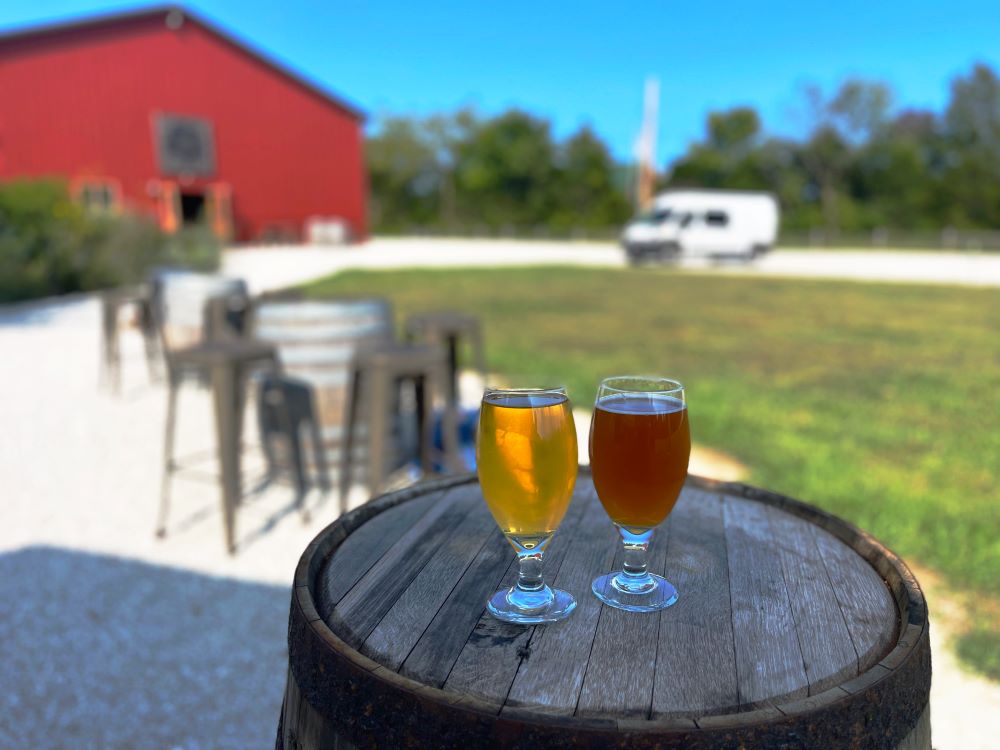 Plan A Wine Tour
If your group enjoys wine and learning about wine, you could easily plan a wine weekend. Meet at your first location on Friday night, partake, enjoy your evening, and then move on to your next location. You might be surprised to know just how many regions in North America have great wines.
See Where Your Food Comes From
We know food ultimately comes from the earth, but your group can get up close and personal with the experience with a farm tour. There are plenty of different farms around the globe, and that is no different here in North America.
You can experience traditional small family farms, regenerative farms, or food forests. Just get your Harvest Hosts Membership and start experiencing a different side of what you eat.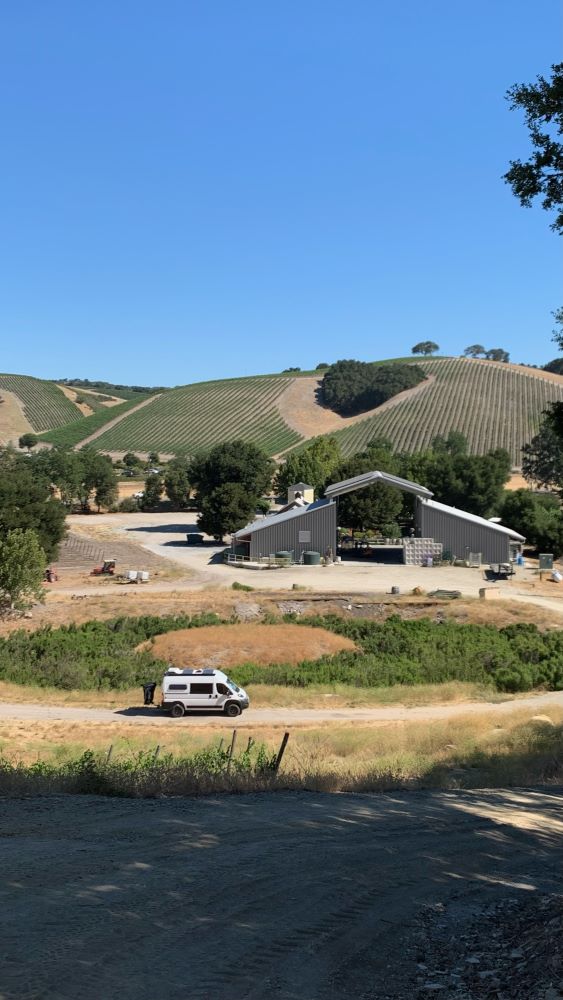 Fall In Love With Farm Animals
You might not know it, but farm animals have quite the personality. Each animal has its little quirks from spitting Alpacas, to ditzy chickens, you can experience the farm life with your Harvest Hosts Membership.
You might get the chance to feed and water the animals, search for eggs, or simply pet these amazing creatures.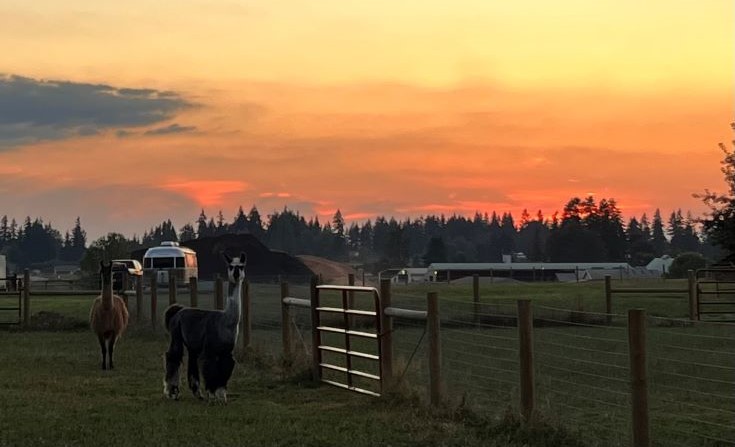 Explore a Region
Each region has its own unique culture. From different accents to different foods, North America is a complex place with a real melting pot of people. With your best friends, you can infiltrate an area of the country and soak in what makes each region beautiful.
Play 18 Holes
That's right. Harvest Hosts All Access Members will enjoy overnight stays at golf courses too. If you have a group of ladies who just love to play golf, you might want to hit the greens over a long weekend. You could stay and play somewhere different every night!
Wake Up And Smell The Roses
Seriously, you can wake up and smell the roses—well flowers. There are a lot of lavender farms and other U-Pick Flower farms in the Harvest Hosts database. This would be a great place to learn to make bouquets, take great instagram photos, and enjoy spending time together.
Make A New Friend
As a part of the Harvest Hosts All Access Membership, you'll be able to request stays on private properties through our sister company Boondockers Welcome. Your Boondockers Welcome host doesn't have a business on their property, they just love RVers—and are probably one themself. With Boondockers Welcome, you can make new friends that might just want to join you on your next adventure.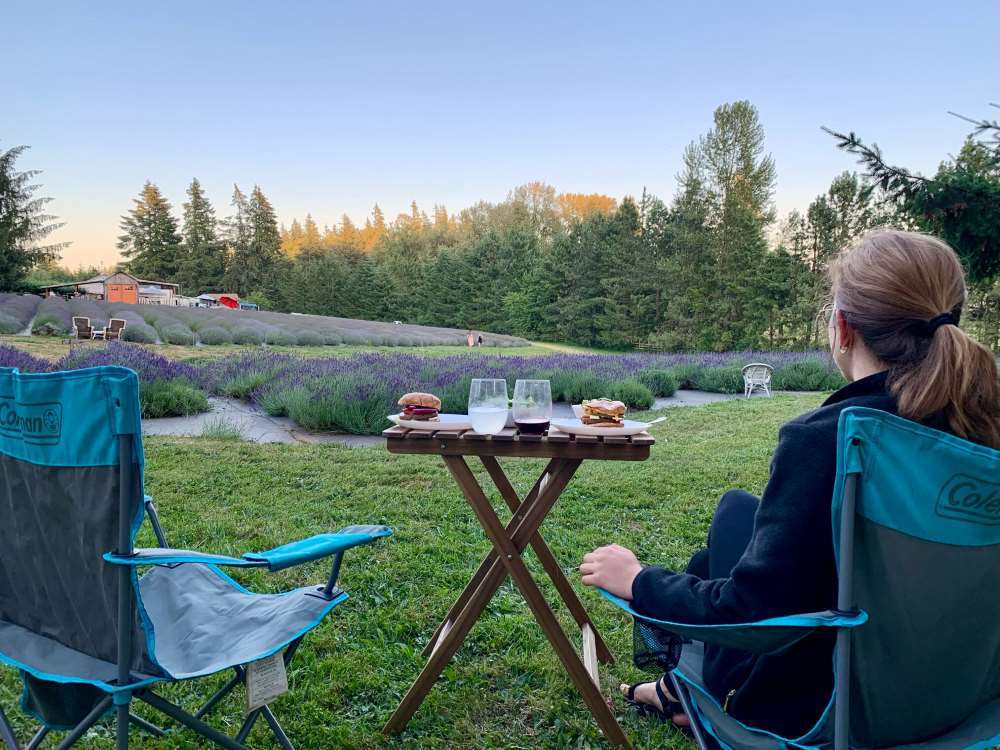 Save Money Too
If we told you that you could have all of these experiences and save money, would you do it? Well, good news! You can save money while having the time of your life with your best friends through Harvest Hosts.
A Harvest Hosts All Access Membership is about the cost of four nights at a typical campground. If you and your group truly love experiencing new things and spending time together making memories, a Harvest Hosts Membership is truly a necessity.
We Have Campgrounds Too
Once you fall in love with Harvest Hosts—and how easy it is to use—you might be happy to know that we are now helping people find great campgrounds. Harvest Hosts has branched out with their launch of CampersCard, and now you can experience discounts and benefits for campgrounds too.
To get 15% off your Harvest Host Membership and to check out more great deals from Girl Camper, be sure to check out our "Steals & Deals" page on our website.