An RV is a great way to create a home away from home and that is just what Lori Sloan did with her 26' – 2000 Sunnybrook RV. Lori had a situation that many of us can relate to. She has a mom getting up there in years and she wanted to be nearer to her. She bought this older model trailer and parked it in a seasonal site close to her mom's house. They each have their space and Lori can check on her more frequently.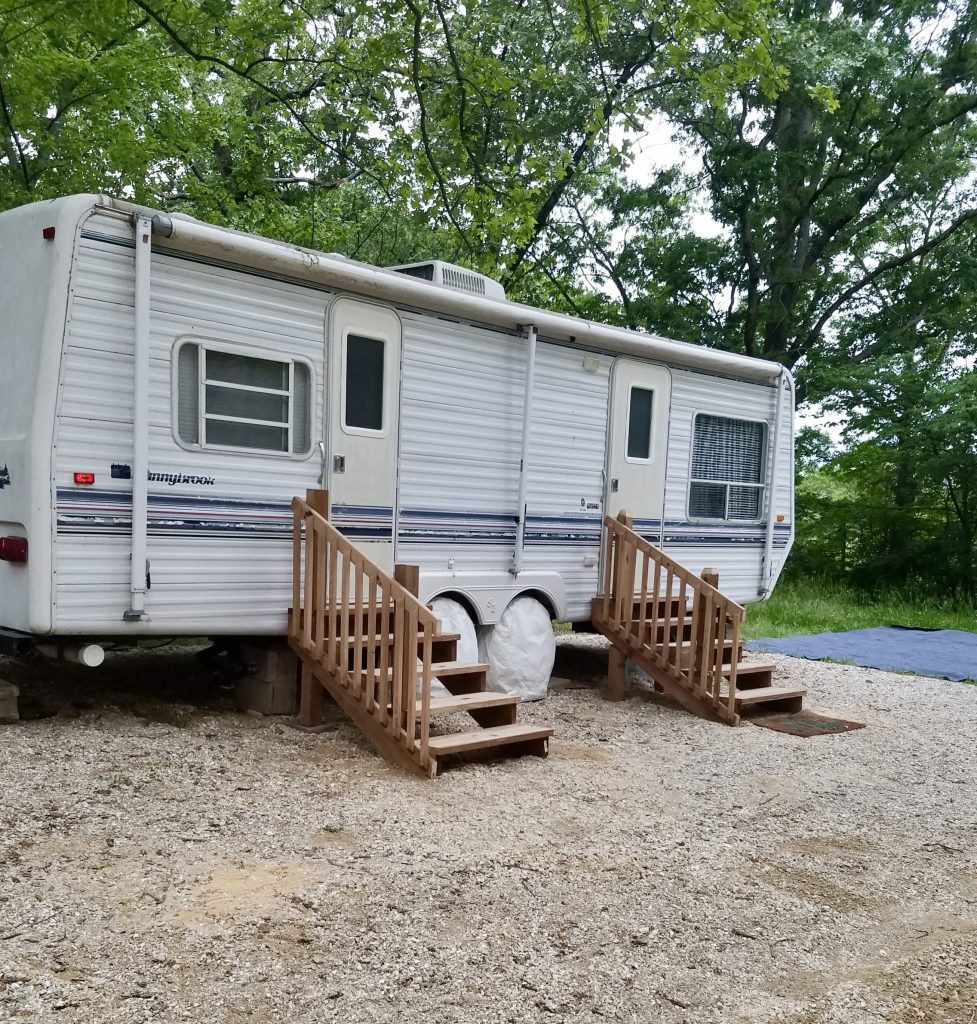 Lori had been searching for a while for this particular floor plan and jumped on it when she saw it. She bought the RV from the second owners who had taken very good care of it, so she didn't have any mechanical work that needed to be done.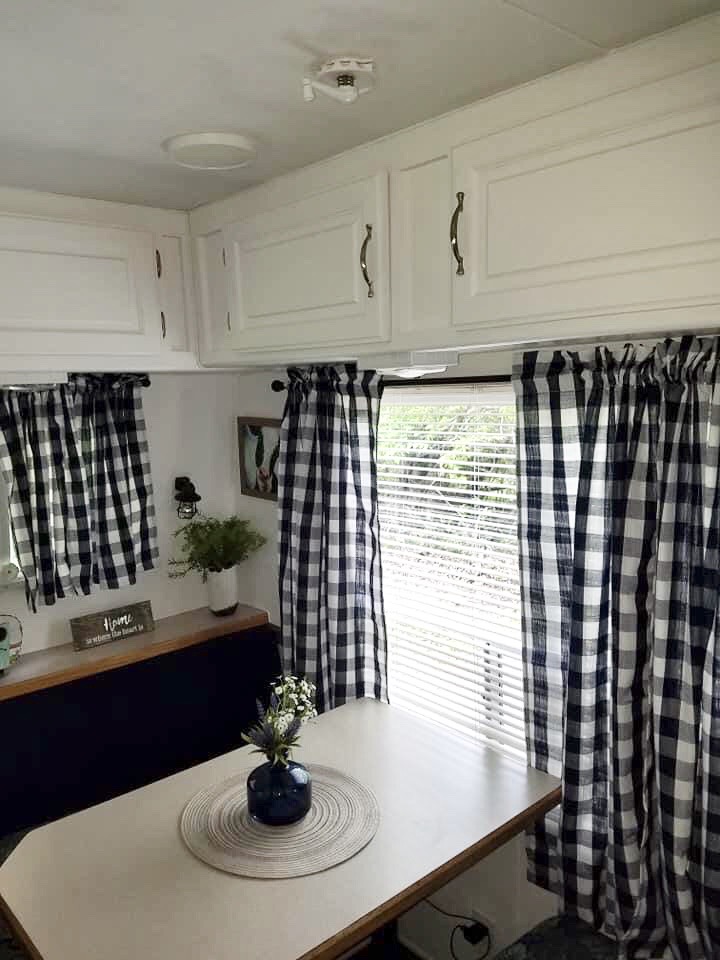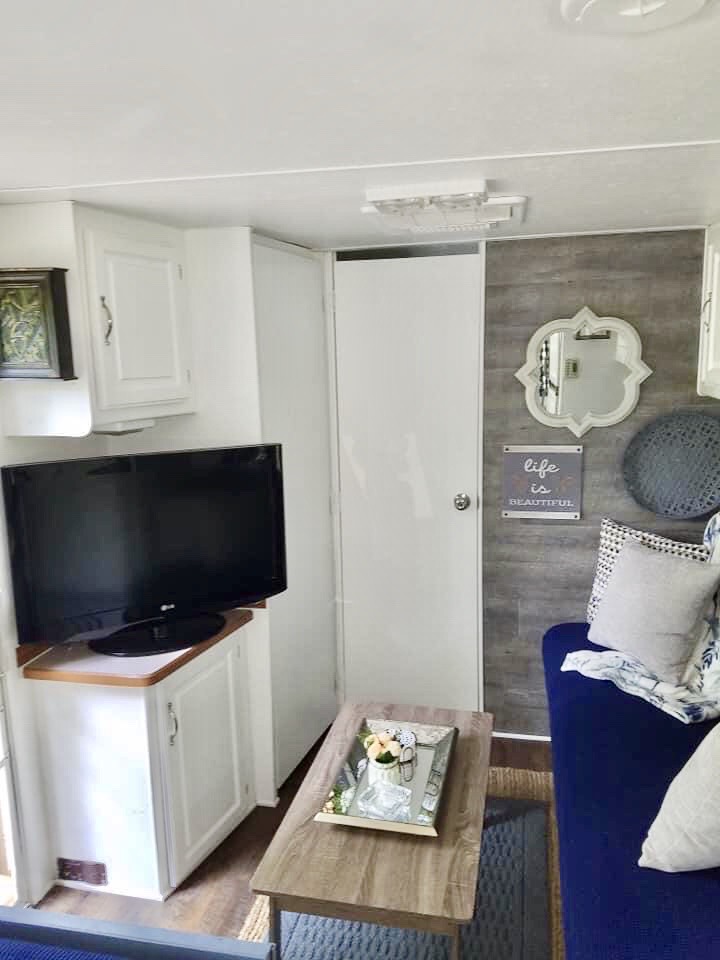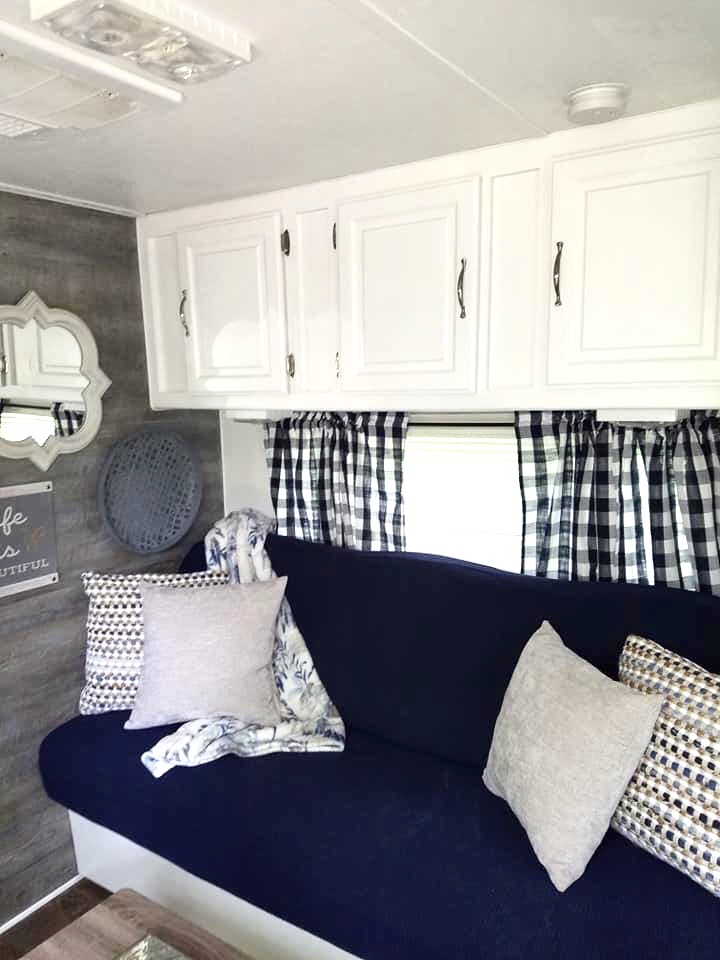 Her factory to fabulous makeover took less than a week! She put in one incredibly long 14-hour day just painting. After that it was time for fun. She put in a peel and stick back splash and flooring and added some removable wall decor. She bought her curtains and seat covers from Amazon and Dollar General and cozied it up with inexpensive finds.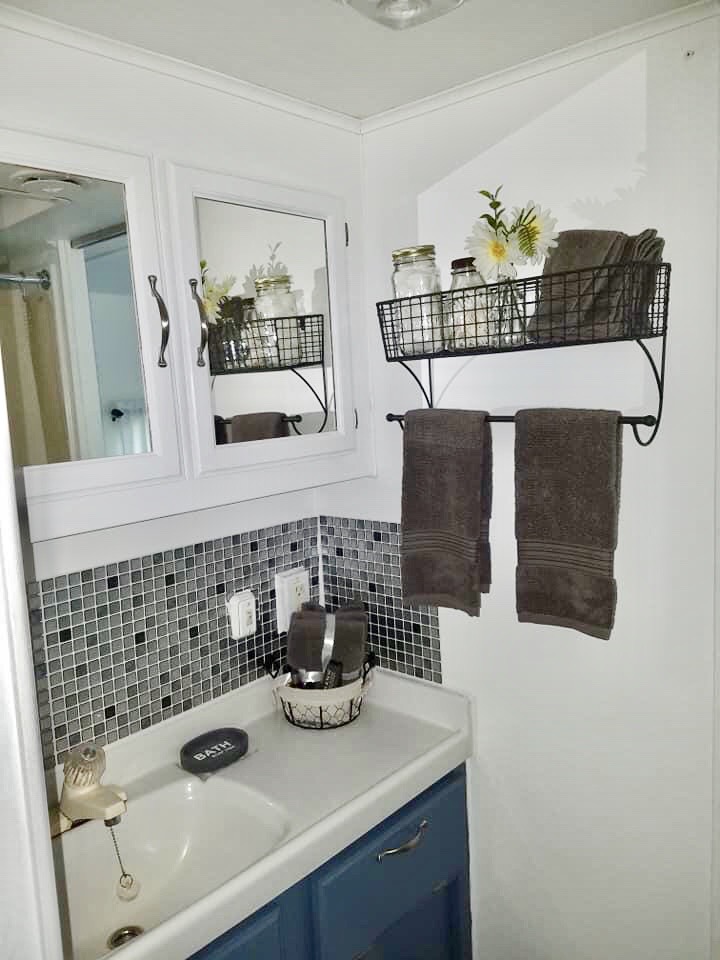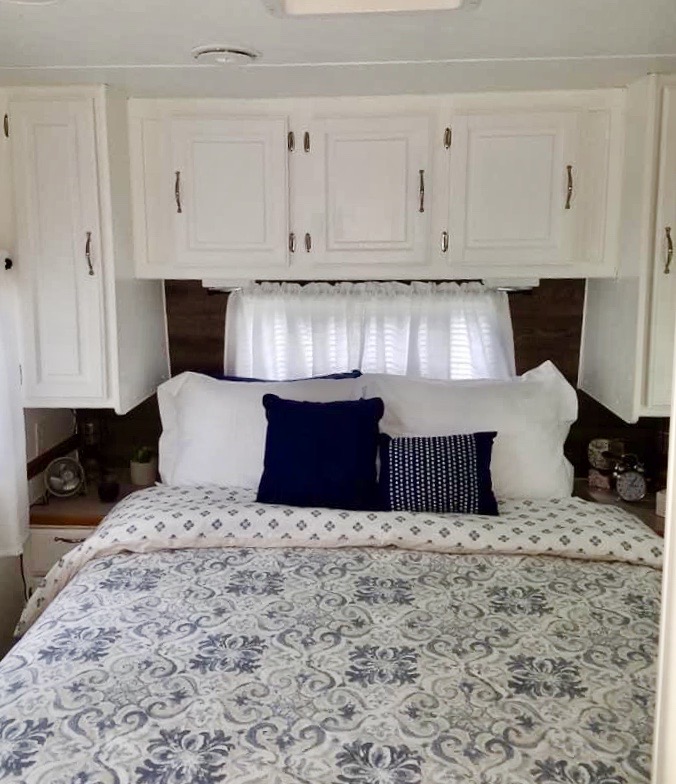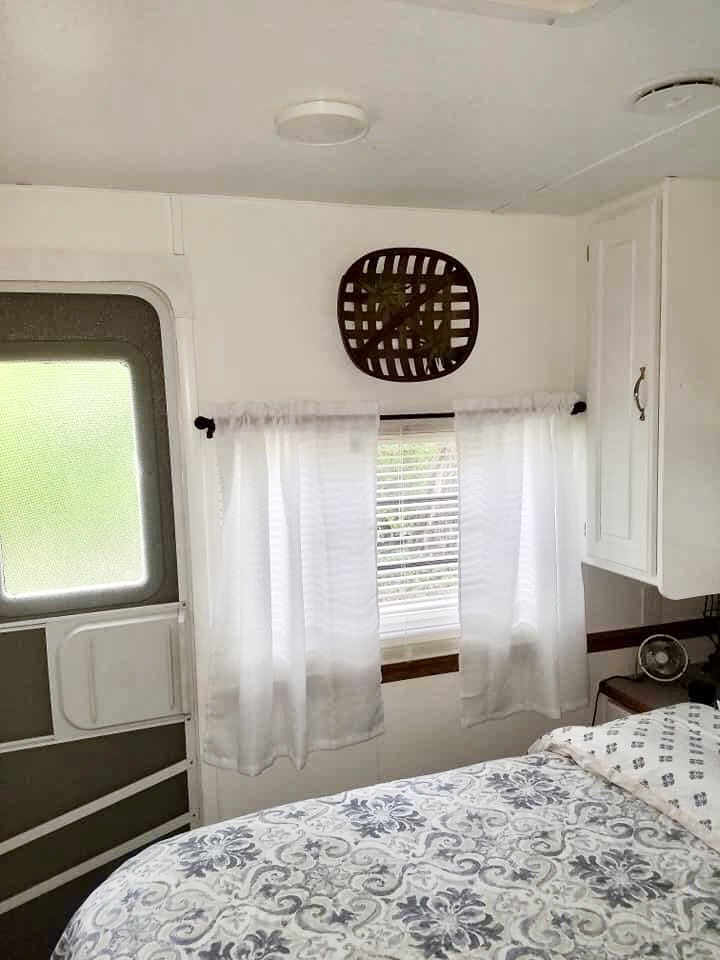 Lori's long search for just the right floor plan ended happily with an RV that she freshened up with elbow grease, a little paint and lots of love!!