In the sweet little town of Molalla, Oregon, there is a gem of a park. I have lived in Oregon all my life and I had no idea that it existed. Pacific Northwest Live Steamers Train Park is a fun outing for all ages and while it is currently closed for the season, it is a wonderful place to visit May through October.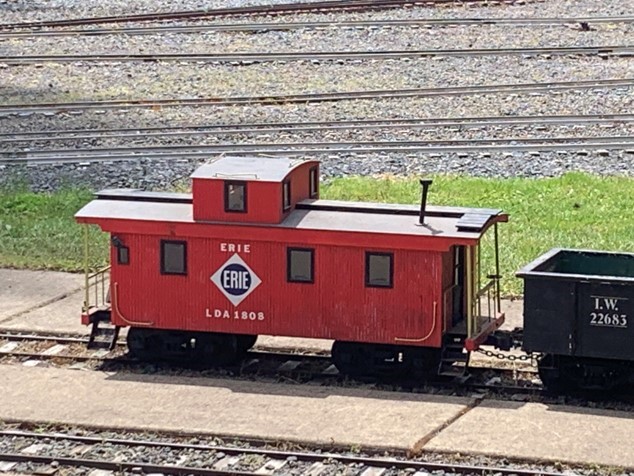 My Father's wee train obsession.
My father has a wee bit of a train obsession since my mother passed away 6 years ago. He said it keeps him off the streets. There isn't a designated parking lot so you park on the side of the road and may have to walk a bit to the entrance.
When Dad came up to Portland (on the Amtrak train of course) we spent a beautiful Sunday at the park. Dad was like a little kid in a candy store, looking at all the trains and the miniature towns that had been built. As we approached, we could see lots of activity. Children having birthday parties, family reunions, the trains carrying the passengers around the delightful grounds, people of all ages enjoying themselves. We walked around and took lots of photos.
It was like a miniature old fashioned town.
My father enjoyed talking to the volunteers and discussing all things train! Pacific Northwest Live Steamers is a non-profit organization that is run entirely by members and volunteers, the entire facility is dependent on donations from the guests and members. If you love trains as much as these volunteers do or are just looking for a fun activity for an afternoon, they've got you covered.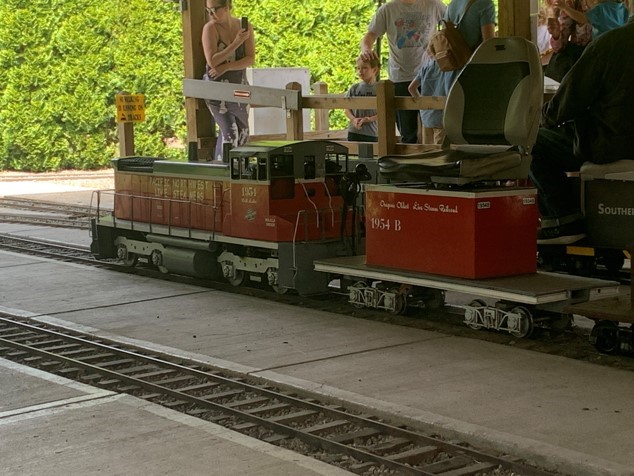 The park is open on Sundays from 11-4 beginning May through October. The grounds are nice and grassy with a picnic area, covered pavilion, and picnic table that can accommodate up to 200 people, surrounded by ponds, shrubs, bridges, trees, and 4200 feet of track. All train rides last 7-10 minutes and are run by a skilled volunteer engineer. There is also the Harry Harvey Snack Stand that serves hot dogs, popcorn, snow cones, soda, and various souvenirs.
How to find this place:
The Molalla Train Park/Pacific Northwest Live Steamers
503-949-3513 https://pnls.org/
31803 S Shady Dell Rd.
Molalla, OR 97038
Connect with me!
Karen Kay Jensen
503-887-5985
Girl Camper Magazine: Subscribe to Girl Camper Magazine here! Girl Camper Magazine!
Events: Check out upcoming Girl Camper Events – you can attend events in any chapter! https://girlcamper.com/events/
Facebook Page – this is the link for where you can tag us and we can tag you! This is where I'll share general Girl Camper news, events and more. Girl Camper – Oregon.
Private FB Group – Where you can interact with others who are interested in camping in Oregon! Girl Camper Oregon Group.