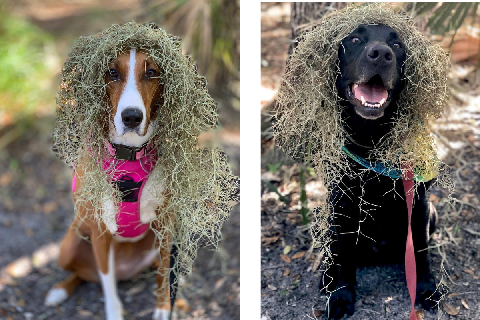 The best thing about having an RV and the reason we got one, is the freedom to travel with our pups, Dilly and Murphy. Turns out, It wasn't as easy as I thought, but still totally worth it. I've found planning and research to be key. Below are a few things that have made our lives easier. Even though we don't travel with cats, most of these tips are still applicable.
Vaccine Records
It's always good to keep a record of your pets vaccinations, but even more so when you travel. We often utilize doggy daycare while on the road. Boarding facilities always require vaccine records, and some states, like Pennsylvania, even require a rabies certificate. This differs from your general record and can be obtained from your veterinarian. They also require a Health Certificate that must be issued within 10 days of travel. If you plan on boarding or using a doggy daycare, make sure you contact the facility to know the exact records you need. Requirements may differ greatly state to state. I also try to familiarize myself with the nearest vet clinics and their hours.
Temp Stick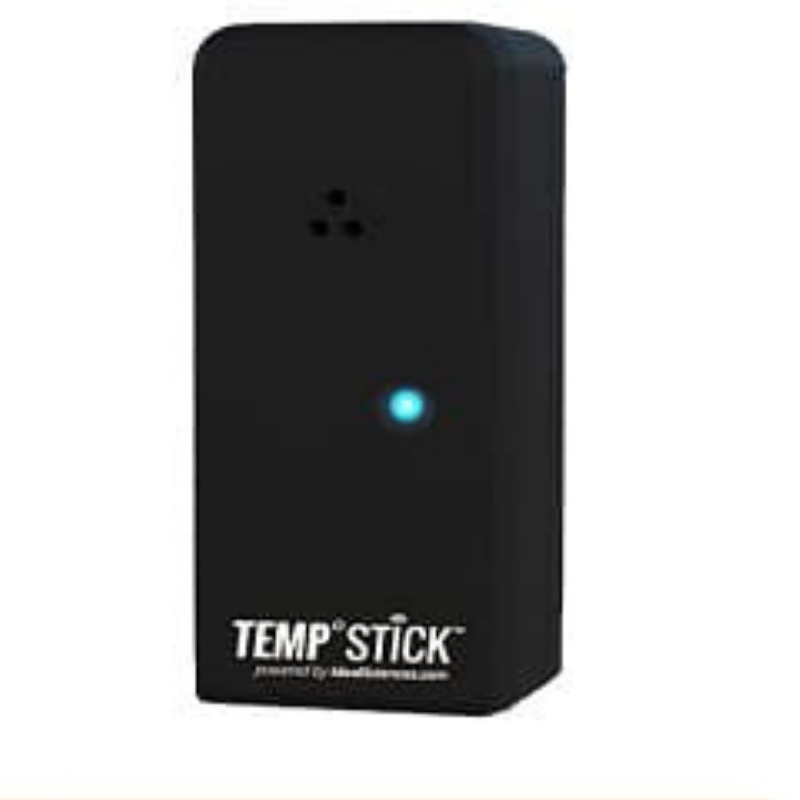 The Ideal Sciences Temp Stick is a fantastic tool and an absolute must on my list. RVs are small and heat up quickly. This device monitors your campers temperature, sends you updates via text, and gives you piece of mind. You can add additional numbers for notification. For example, my boyfriend traveled and blogged the US for a year. When he was out exploring he worried he would lose service so he added my number. When I would get a notification he would text to let me know he got it as well. If I didn't hear from him, I could call the campground office should the temperature continue to increase. It never happened, but I was happily over prepared. The easiest way to run the temp stick is through a personal hot spot. Your phone may work occasionally but we found it to be inconsistent. You may be able to use the campground internet, but if you have to log in to the provider it won't work. The Temp Stick runs $149 on Amazon and you can get a mobile hotspot for as little as $30 a month.
Campground Etiquette

Rules for pets may vary from campground to campground. It's always a good idea to either reach out to the office or look for rules on the website. Some properties have restrictions on breeds and/or the number of pets you can have. There is also the matter of leaving your pet unattended. Most facilities won't allow pets unmonitored outside of the RV. Knowing and following the rules is what allows us to keep bringing our buddies on the road.
Packing For Your Pet
I could write an entire article on this! My pup is high maintenance!! Here are a few things I like having on the road. A small storage container for food, extra dog dedicated towels and blankets, outside and inside beds, pet folder (vaccine records, vet information), pet water bottle, and of course, poop bags! I also travel with a fair amount of medication for Dilly. I save one large pill bottle, combine all her meds for the week, and toss them in the sealed food storage bin. We also have a dedicated pet first aide kit.

Exploring With Your Pet
As much as I'd like to take my guys everywhere, some places just won't allow it. Although National Parks are mostly pet friendly, there are still restricted areas and trails. It's worth researching where you can and can't take them. It will make it easier to either find daycare or plan a shorter trip. I don't like to be gone more than 4 hours if the pups stay behind. We also make a point to get to know the neighbors should anything happen. It's great when it all works out and they can enjoy a day of exploring with us. We make sure to take plenty of poop bags to help keep it clean for everyone. In an effort to stay a bit greener, we use recycled bags or old grocery bags.
Traveling with our fur babies is one of my favorite parts of camping. A little prep work makes it run smoothly and makes us happy campers!