Do not drive by! You must stop by even if it you purchase a piece of pie to go! At first you think it is a hole in the wall place you are very mistaken, friendly people, good food and history you will find here!
The Denver and Rio Grande train lines are long gone but the Chili Line Depot got its name from having dried red Chili's hanging to dry outside the Depot.
There is also Lodging here too.
My favorite sandwich is the Ruben and green chili apple pie is delicious.
The building is 100 years old or more and was dance hall, where many a band has played including Glen Campbell. Please take the time to read the history and newspaper articles on the wall.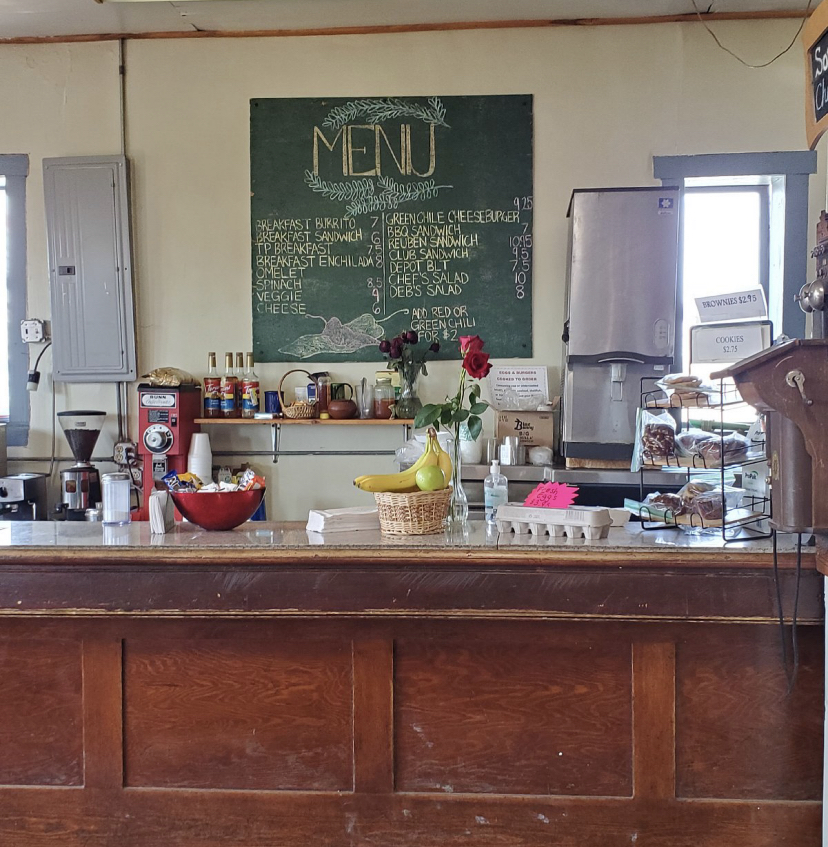 Located 30 minutes from Taos in northern NM 38429 US Hwy. 285, Tres Piedras, NM 87577
www.Chililinedepot.net
Written by Bonnie Shafto New Mexico Guide
Follow me on https://www.facebook.com/groups/girlcampernewmexico