by Shari Sullivan
.
Believe it or not, Colorado will soon be covered in a blanket of wildflowers. Somewhere underneath all of this snow, there are little seedlings just waiting to pop up and show off their color. If you're ready for a wonderful tour of the best wildflowers Colorado has to offer, set aside some time from the end of May through the end of August for your own Wildflower Tour!
Indian Peaks Wildnerness
Just a 90 minute drive northwest of Denver you'll find the stunning Indian Peaks Wilderness. You can explore over 73,000 acres of land on any of the 28 trails, many of which will take you up to the spectacular views along the Continental Divide. Prime wildflower viewing season is in late June and early July. My favorite hikes start at the Brainard Lake Trailhead, but be sure you get there early or you won't find a parking spot at this popular hiking spot!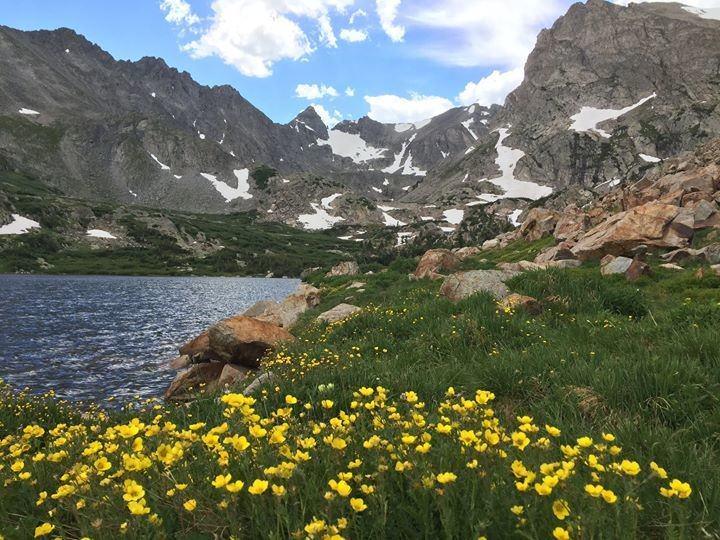 Chautauqua Park, Boulder
If you want a great spot for wildflowers closer to a city, Chautauqua Park is the place for you. Situated just west of Boulder, this park is a great option for a quick easy walk or a more strenuous hike up into the flatirons. June is the perfect time to visit this extremely popular park. It's dog friendly too – so bring your furry friend along on this hike! Just keep him on a leash!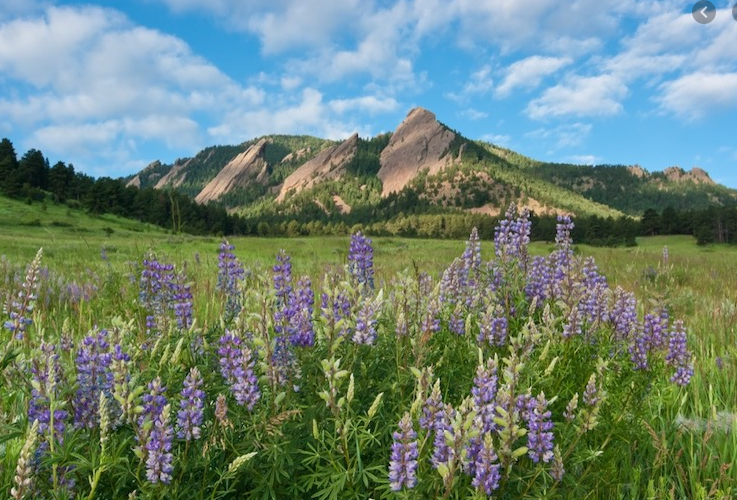 Crested Butte, Wildflower Gulch
Crested Butte is known as the Wildflower Capital of Colorado for good reason… there might be more flowers per square mile here than anywhere else in the state! You might have to work a little harder to see them, but trust me, it's worth the effort. You will find flowers blooming here from May until August, but the prime time to visit is July. Crested Butte has been host to the annual Wildflower Festival for over 30 years! This year's festival dates are July 9-18th and you can find more information at the bottom of this page.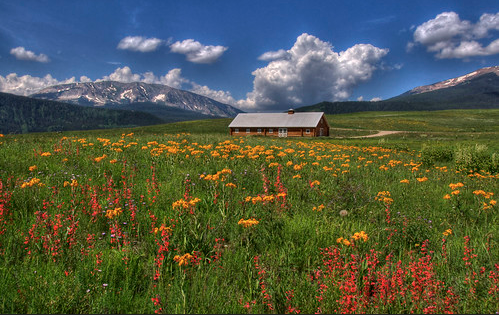 West Maroon Pass, Aspen
For those of you wanting the ultimate Colorado wildflower hike, Maroon Pass is for you! There is a fairly strenuous 13 mile hike that will take you through seemingly endless fields of wildflowers. While not for the faint of heart it is guaranteed to impress. Mid July to late August is when you'll want to make this trek. Even if you don't take the entire hike, Maroon Lake and the trails around the lake boast some beautiful flowers too.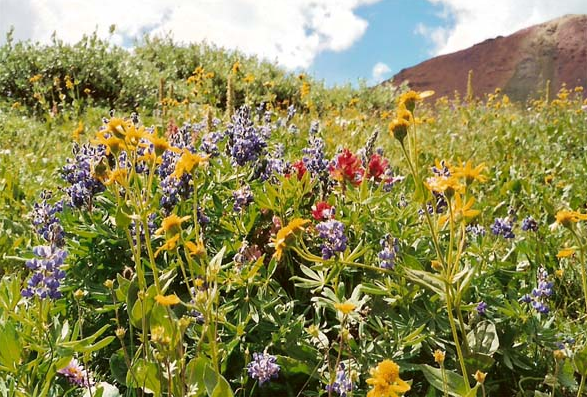 Idaho Springs… Butler Gulch and Herman Gulch
Idaho Springs is a funky little town about 33 miles west of Denver. Located right off of Interstate 70, it's an easy drive with some amazing hiking trails that will lead you to some beautiful flowers. Butler Gulch has an incredible wildflower field and has more than 100 species of flowers. Herman Gulch showcases it's beautiful flowers with a lush green valley-view background. Don't miss either one!
Know Before You Go
Like any other hikes in Colorado, it's best to be prepared for fast changing weather. Be prepared with rain gear, sturdy boots, extra water and food as well as a good GPS or map of the area. Phone service can be sketchy in the high country, so plan accordingly. Always let someone know where you're headed. If you are bringing your dog along, check ahead to find out about rules and restrictions that may be in place. Be sure to bring extra water for your pooch, as well as bags to pick up anything he might leave behind.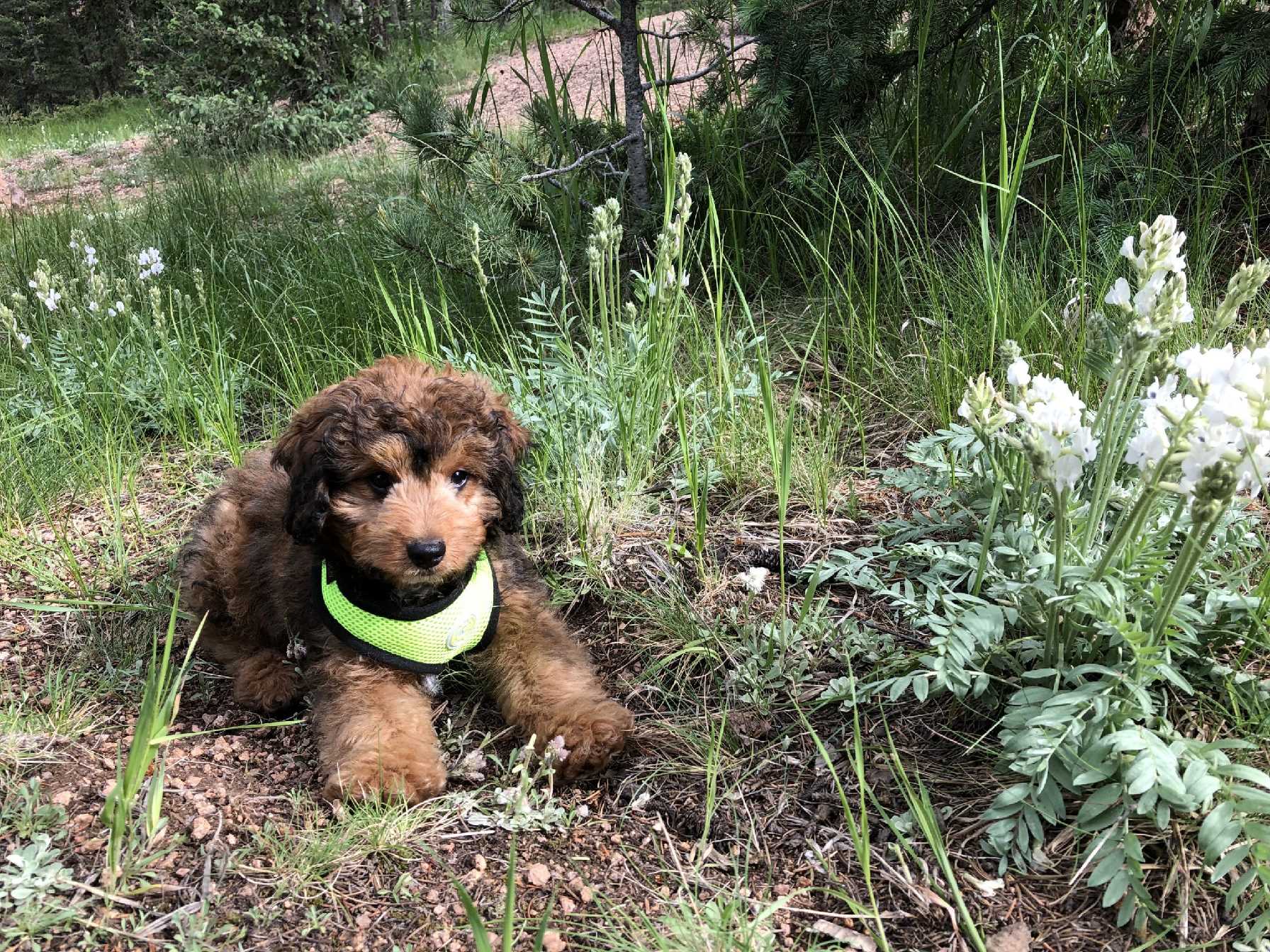 As with every adventure – the best motto is 'be prepared'. Oh! And don't forget your camera – you're gonna need it!
Happy Trails… Shari Sullivan
Colorado Front Range Girl Camper Guide
Follow me on Facebook: https://www.facebook.com/GirlCamperFrontRangeColorado