Yes – you can open wine without a corkscrew! The Cork Genius is "Where Science Meets Wine" (their tagline😊) The set of tools is to be used with corked wine (of course), and includes a Cork Genius opener, vacuum wine sealer, foil cutter and instant aerator.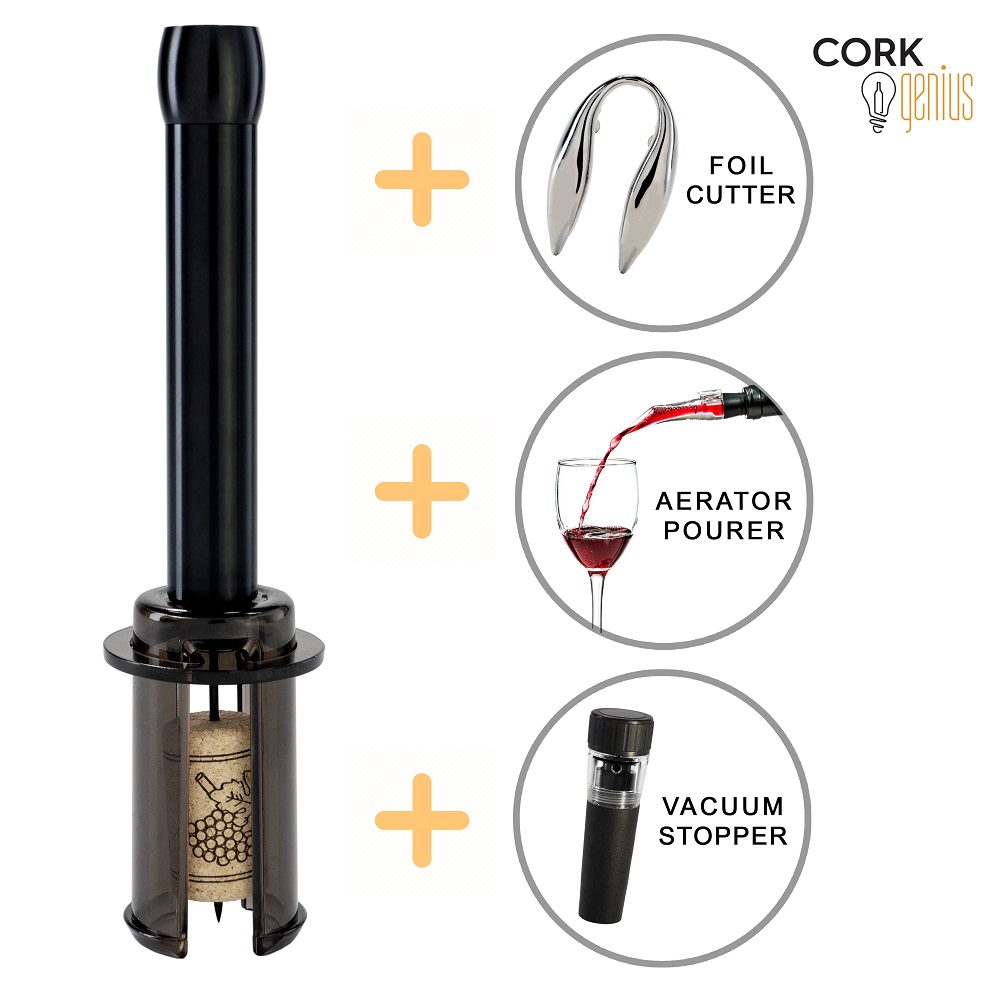 I really bought it for the instant aerator, since I don't have one, and the price was reasonable for the entire set. The opener is the science part of the group, as it forces air into the bottle and pops the cork out quickly and easily. Read the instructions, though. I did it wrong the first time! OR – watch this video for advice form the experts! https://www.facebook.com/watch/CorkGenius/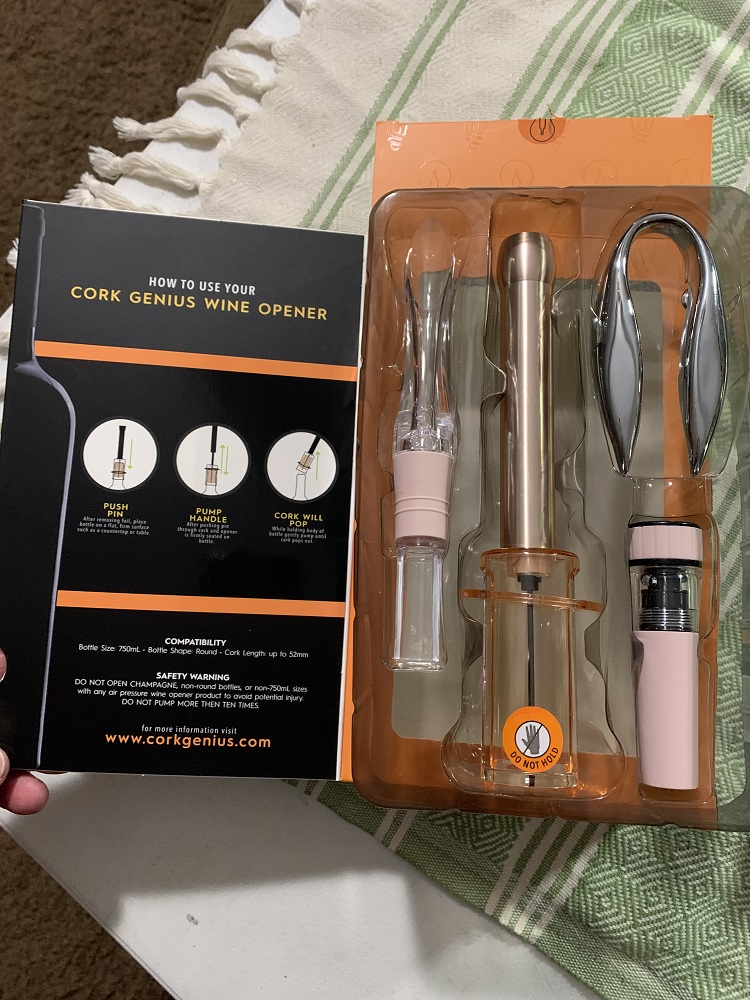 This makes a great gift for the wine drinkers out there and is only $20. Comes in Black, Slate Grey and Rose Gold. Shop www.CorkGenius.com.