I love traveling with our camper because I have control of what we bring and eat when we get to our destination. It's while we're driving (8-10 hours a day) that eating healthy is not very convenient to cook along the way. Unless you have power onboard you are limited to food choices when you stop for gas and stretch your legs.
Our last two-week trip, we stayed at several Harvest Hosts locations like golf courses, breweries, and farms (instead of Walmart parking lots) and without a generator, you need to rely on the Host facilities and not all of them have food available.
So what choices are available? Cracker Barrel is always a good option, RV friendly sit-down comfort food kind of place. There is Fast food on every corner; Chick Fil A, Wendy's, or Sonic to name just a few. If you want something different or sample the local fare Yelp is my go-to. On our Little Guy Max's Maiden Voyage from Maryland to Denver, it was a quest to find the best ribs in Missouri. I found two top choices on Yelp, The "Truckers Special" at KC Baby Back Ribs in Kansas City, Mo and the Food Network's favorite Pappy's Smokehouse in St. Louis, Mo. You will have to break our tie!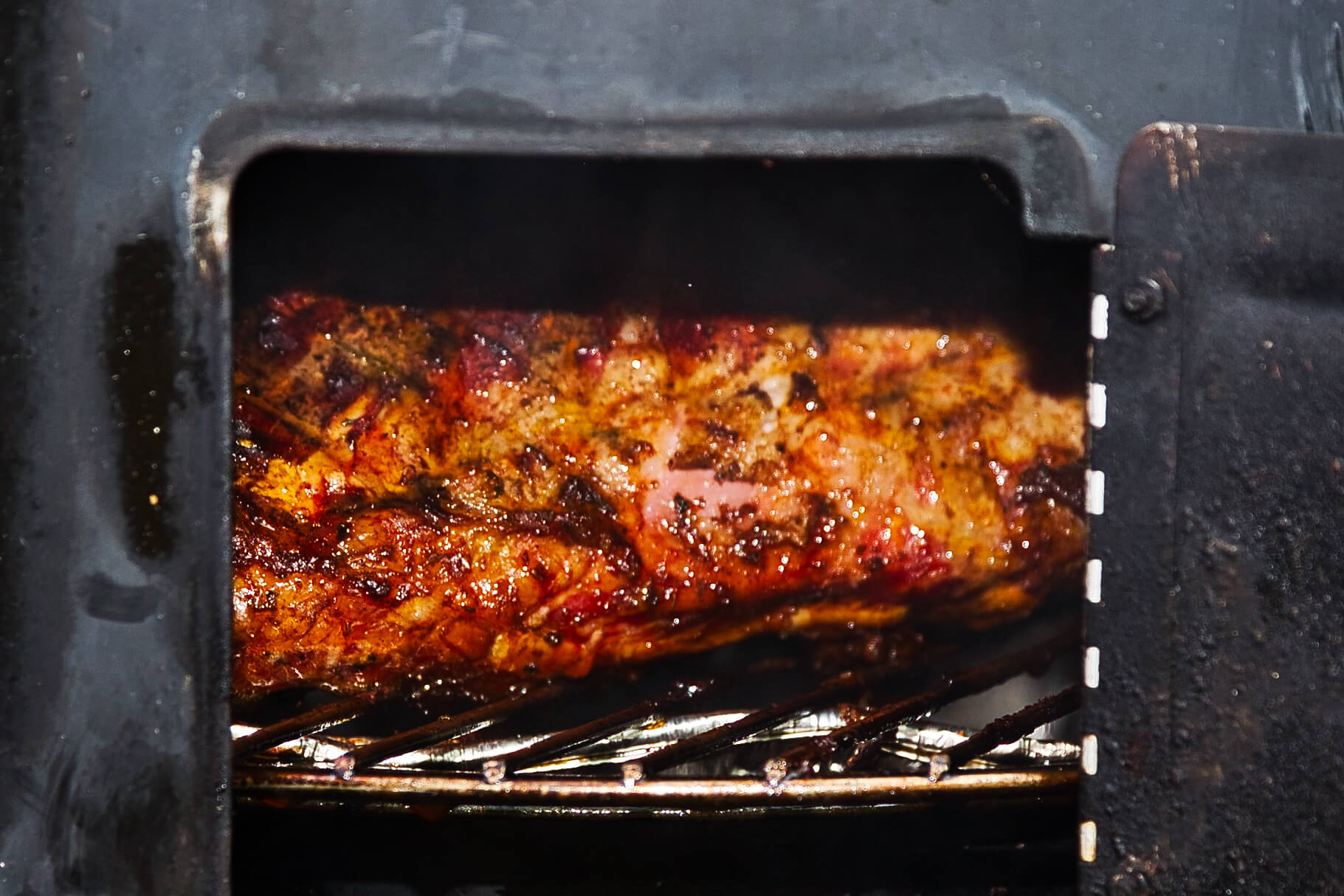 I personally do not care for ANY fast food, and stay away from anything processed. Being one of those really clean eaters, I am so tired of salads. When using Yelp and find something really interesting, make sure your rig has somewhere to park.
If you want a change from above, here are some of my tips on eating healthy while on the road: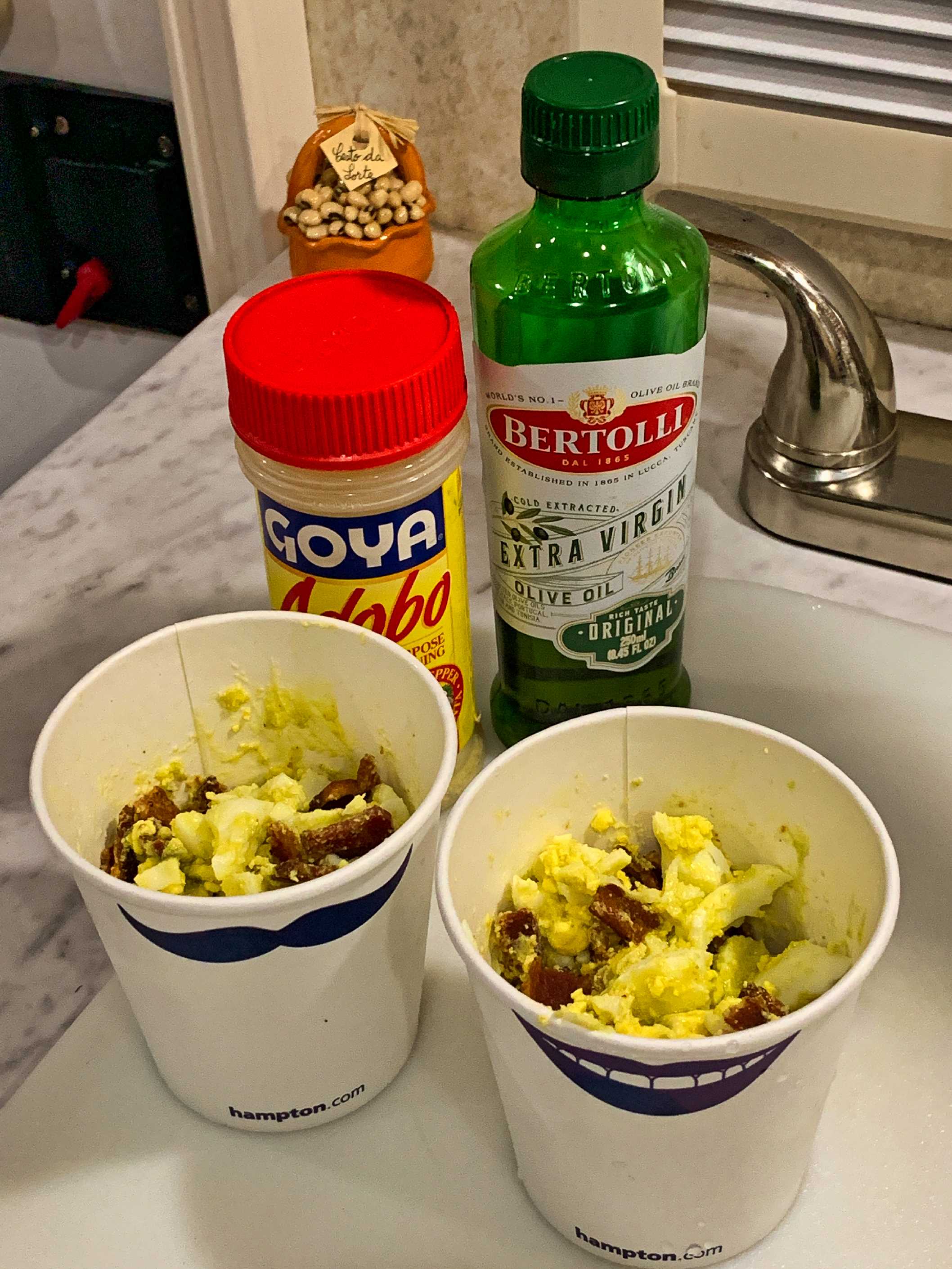 We love eggs and bacon for breakfast. We boil a dozen eggs and fry up the bacon at home before we leave. In the mornings, we chop up one/two eggs each, add olive oil, salt and pepper and break up the bacon right into the bowl of eggs.
Tuna fish is a great option for lunch food. We make ours with boiled eggs, onion, mustard and olive oil mayonnaise. If you prefer to skip the bread, add the tuna to a bed of spinach drizzled with olive oil and use carrot or celery sticks to scoop it up.
Chicken comes in really handy for dinners, we all love cold chicken and if not … Bring it to room temperature to take the chill off before you are ready to eat. Pair that with some raw veggies like carrots, cauliflower, zucchini noodles, peppers, or even cabbage slices. Cooked sweet potato fries are also very good cold. Cauliflower rice is a staple in my home, so I always have it available on the road. I make mine Spanish style, olive oil, sofrito, tomato paste, olives and garlic.
If I am really lucky, I will find a microwave at a Flying J's or other truck stop and can heat up dinner!
Bon Appetit
~ Michelle Almodovar | Photographer, techie, lover of nature and thrilled to be your Travel Beacon