When visiting Northern New Mexico, make time to visit the Red Willow people at the Taos Pueblo, 1 mile north of the town of Taos. The Pueblo is a UNESCO World Heritage Site and over 1,000 years old.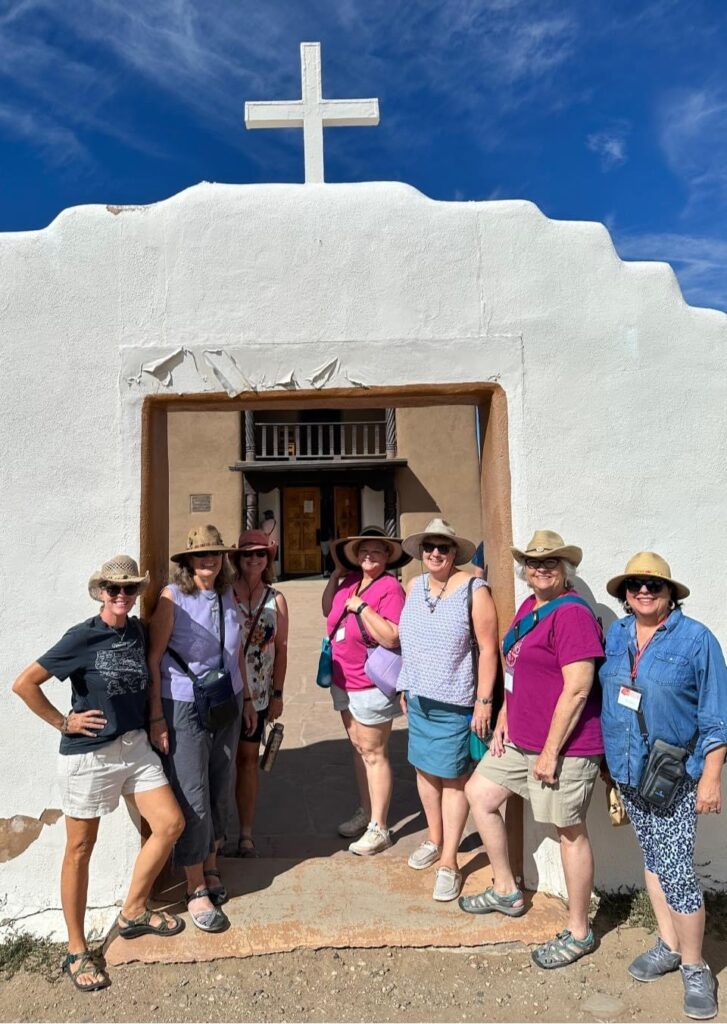 Here are some helpful hints when visiting:
First check their website http://Taospuelblo.com to see if the Pueblo will be open or if will be closed Special Dances or a Ceremony going on that day. Pow Wow Days in July it is open to the public on my days.
It is $25.00 a person to visit, after paying admission, head across the street and sign up for a free docent tour. Docents usually live at the pueblo and sometimes are college students' home for the summer, they don't get paid but please, have a tip for them after the tour. The tours are very informative, about the history and life today you will see.
After the tour, please visit the shops and doorways of the pueblo and buy some jewelry, fried bread, or art. Cash is always welcome, only some selling will do credit cards.
If its summer bring a hat and water, use sunscreen before.
Summer: Go in the early morning. Afternoon in the winter, after it warms up.
Always ask to take a picture of an individual who lives there.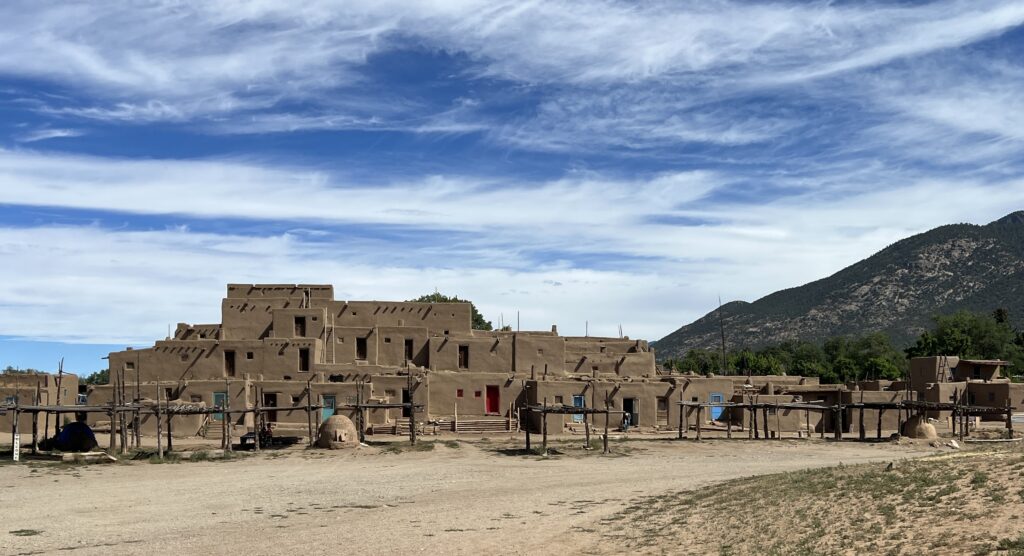 Open: Tuesday – Friday 10:00 am – 5 pm. Children under 10 are free.
Have your camera ready and enjoy the beauty of the mountains and the architectural wonder of the Taos Pueblo.
Written by Bonnie Shafto, New Mexico Guide
Join my Facebook page
https://www.facebook.com/groups/girlcampernewmexico
Thank you to Girl Campers attending who took pictures.