By Karon Brown
Did you know there is gorgeous state park with camping and beach access less than an hour from Chicago?  Let me introduce you to Adeline Jay Geo-Karis Illinois Beach State Park in Zion.  The moment you turn into this state park, you will not believe you are so close to Chicago and suburbs.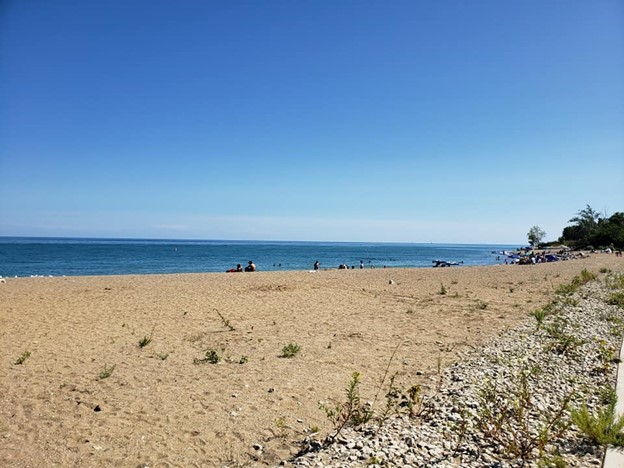 The park spans along 6.5 miles of Lake Michigan shoreline and is comprised of a northern unit near Winthrop Harbor and a southern unit in Zion.  The state park is the last beach ridge shoreline in the state of Illinois.  This park has a unique and diverse ecosystem including dunes, marshes, prairie grasses, and oak forests.  Illinois Beach offers swimming beaches, picnic areas, hiking and biking trails, fishing, and a nature center.  There is class A premium camping (electric with shower and restroom facilities) at the southern unit.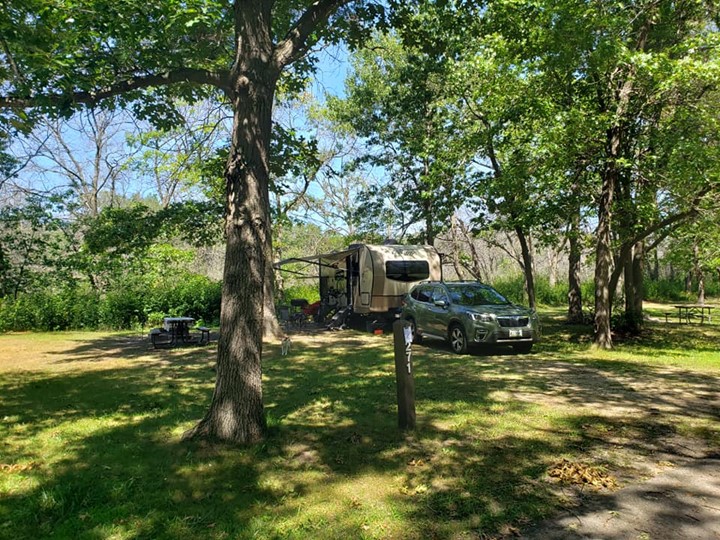 Illinois Beach is the perfect short weekend getaway from the hustle and bustle of the city – check it out. Link to Illinois DNR:  https://www2.illinois.gov/dnr/Parks/Pages/AdelineJayGeo-KarisIllinoisBeach.aspx
Karon Brown – Contributing Editor & Illinois Chapter Guide
Connect with me!
Facebook: Girl Camper Illinois Page
Instagram: @girlcamper_illinois