By Karon Brown
My husband likes his Blackstone Griddle, but I prefer to cook over the campfire.  I have used all kinds of over the fire grills and even the campground provided grates, but nothing is as durable, versatile, or easy to use as the Unique Cooking System. 
The system consists of a ground stake, the cross arm bar, and the cooking surface.
Set up is simple:
Pound the stake in the ground
Slide the cross arm down the stake
Attach one of the many cooking surfaces – grill, griddle, dutch oven, pot, or even a pizza oven!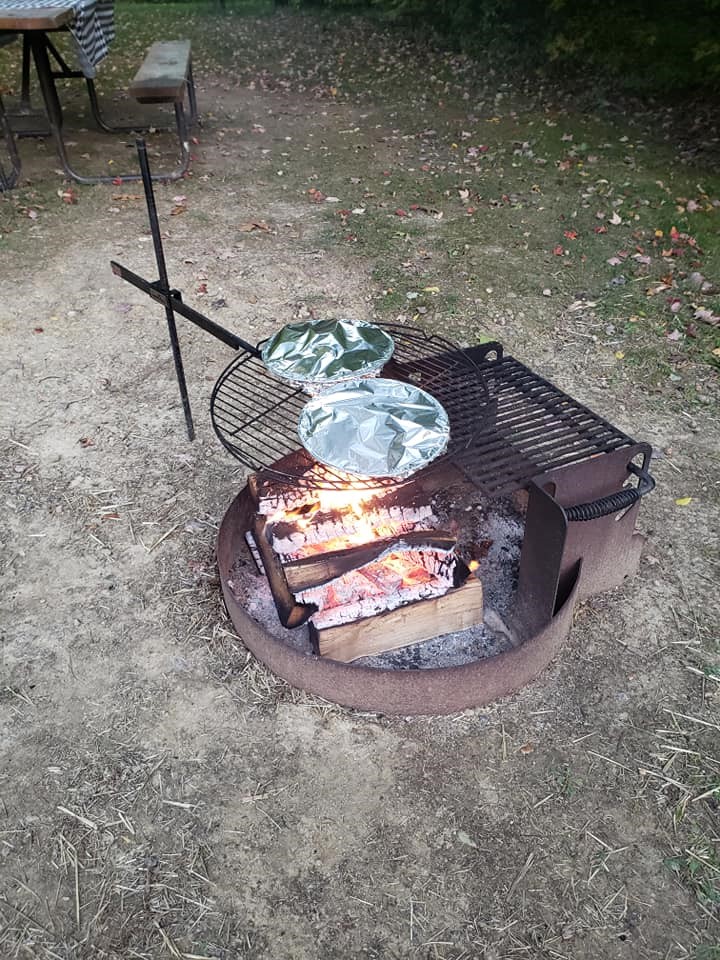 The cross arm can be moved up and down on the stake or in and out to control the amount of heat or flame needed for cooking and it swings away from the fire so there is no need to lean over the fire to flip burgers, sauce your BBQ, or stir your chili! 
Each attachment spins on the cross arm as well, so if there is a hot spot, you can easily turn the grill rather than move the food.  The grill attachment even has a "fence" around the edge so hot dogs and sausages can't roll away. 
When you are ready to pack up camp, there is a sturdy storage tub for the stake and cross arm, as well as durable soft-sided vinyl cases for the grill, pots, and other accessories.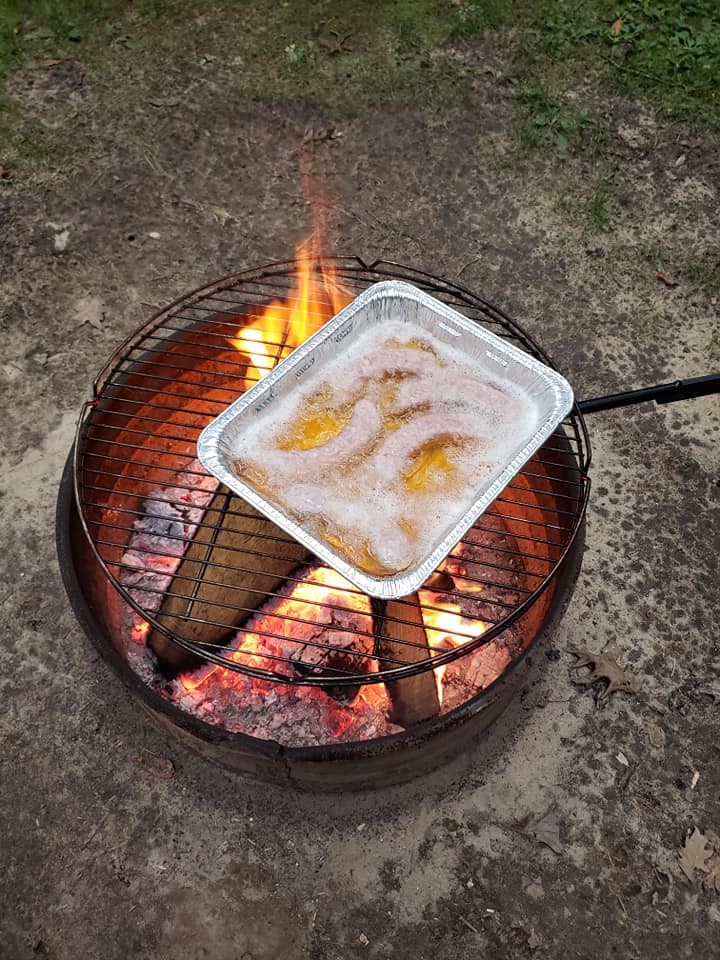 The Unique Cooking System offers many kitted package options to fit any budget, as well as the individual components for sale separately.
Of all the camping gear I have tried or used over the years, my FAVORITE is my Unique Cooking System – I will not camp without it!
Link: http://www.uniquecookingsystem.com/
Karon Brown – Contributing Editor & Illinois Chapter Guide
Connect with me!
Facebook: Girl Camper Illinois Page
Instagram: @girlcamper_illinois