Are you ready to jump into camping, but not quite ready to purchase a camper? You're in luck because the world of tent camping has never been more exciting than it is right now. That being said, with so many brands, styles and features currently on the market, it can be mind-boggling to narrow down your choice. Does expensive always mean "better," or are lesser-priced tents sufficient? In my experience, you don't have to spend top dollar to buy a quality tent, but there are some things to consider.
First, consider your budget. How much can you comfortably afford to spend? In what type of weather will you camp? Are you more of a "fair weather" camper, or are you ready to get out there and handle Mother Nature and all that she has to offer? "Three-season" tents are far less expensive than "four-season" tents.
Next, think about what type of camping you want to do. If you're an adventurous hiker, and enjoy camping in remote spots away from comfort facilities, your needs will be different than those of us who prefer the creature conveniences of a campground. Hikers will need smaller, lightweight "backpacking" tents (every ounce counts) while we car campers can indulge in roomier, heavier spaces.
What are some qualities of a "good" tent? First, the manufacturer should have tested the tent for "real life." Many manufacturers have wind and rain simulators, and put their products through stringent testing. The tent should be "leakproof" with sealed seams and a good rain fly (a full fly is best if you can get it). A "bathtub" floor is a terrific feature in case of puddling (or downright flooding) during a rainstorm. These floors come higher up the walls to create a bathtub effect as opposed to lesser-quality tents where the floor meets the walls right at ground level. The tent should have sufficient ventilation to prevent condensation from your breath from settling on the tent walls overnight. Aluminum tent poles are preferable to fiberglass (which can break), and steel (which are cumbersome and don't bounce back into shape when bent). Heavy-duty zippers are a must. We use these constantly, and they can be the first part of a tent to fail. Finally, consider ease of set-up. Will you be alone, or will you always have assistance?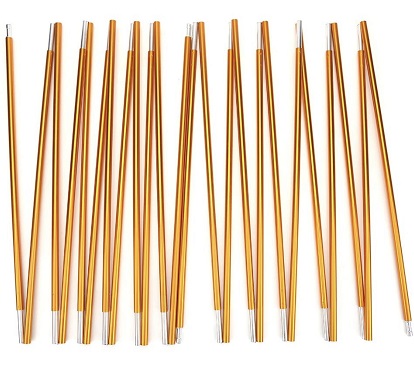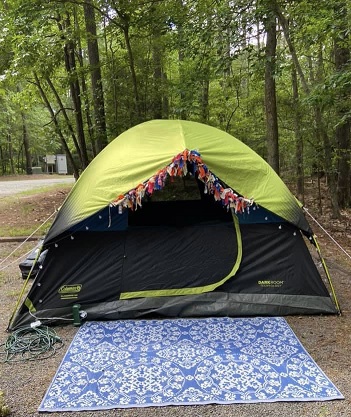 I hope these tidbits help get you started in your tent shopping venture! Stay tuned for various tent reviews, and tips for making your tent a cozy little "home away from home."
Written by: Teresa Carver, Girl Camper Guide to Virginia
Follow the fun on Facebook – https://www.facebook.com/groups/girl.camper.virginia
Follow me on Instagram – https://www.instagram.com/girlcamper_virginia
Check out events near you (and across the country) – https://girlcamper.com/events
Subscribe to our award-winning magazine –https://girlcamper.com/girlcamper-magazine