One of my favorite ways to prepare a meal is with cast iron Dutch ovens. I use them at home and camping to get delicious meals. You can make them as simple or as complicated as you want. A simple dessert is dump cake. Use 1-2 cans pie filling in bottom of Dutch oven, sprinkle a cake mix over the top, add chunks of butter and 1 can of sprite pored over the top. Ready in 30 minutes.
I was married in the 80's and nobody I knew used cast iron. My mom had a cast iron skillet growing up but I did not learn to use it. When I got married Teflon and stainless steel were the rage. Well many years later my son and daughter were in scouts and we did some Dutch oven cooking. I thought it was great camp food but never really did much after that.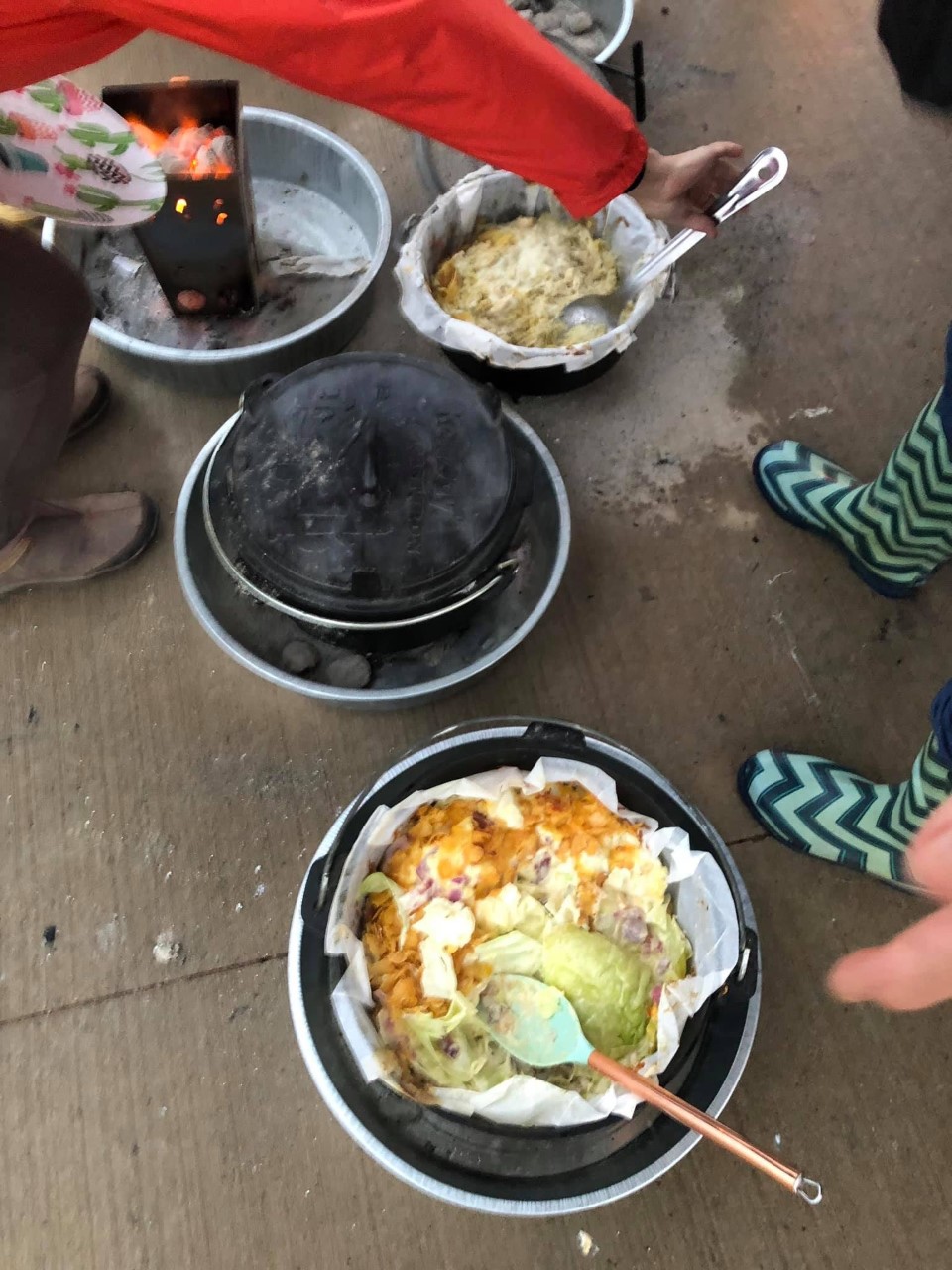 Well about 10 years ago my parents downsized and left behind her cast iron skillet. Going through their house one last time I saw it and snatched it up. I have so many memories of my mom frying pork chops and chicken and my dad making popcorn in that skillet several times a week! Well I took it home and that started my love of cast iron cooking. I thought why have I not been cooking with this all these years!? I use it almost exclusively now.
A few years later I started my own camping adventures so it was the perfect time to drag out my son's old Scout Dutch oven. I have added to my collection. I still have my mom's 1960 skillet and I also have old griddles from the late 1800's, another Dutch oven and several new and old pieces. I have found them at garage sales, junk stores and new ones. Find you a Dutch oven and let's go cook!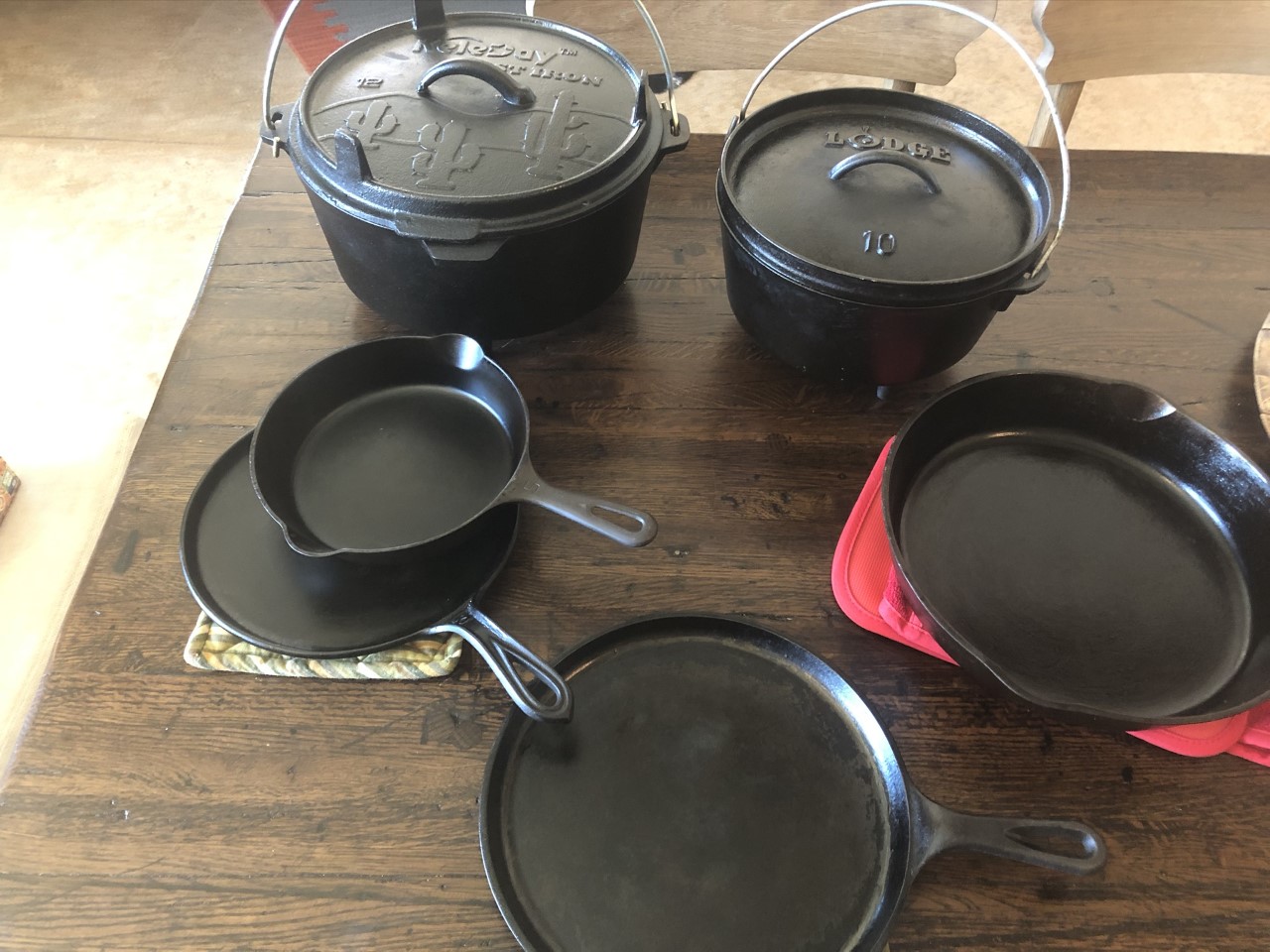 Margo Connell – Girl Camper Chapter Guide Western Oklahoma