Choose the Little or Big Red Camp Fire! Either way, you'll be part of the solution AND have more campfire options in any location.
Portable Propane Camp Fires:
The Big Red Camp Fire burner tray is 13":https://orccgear.com/Camco_Big_Red_Campfire
The Little Red Camp Fire burner tray is 11.25": https://amzn.to/3owGvzN
Wow! Yes, it gives off the heat: 65,000 BTU (energy measurement) per hour.
The amount of propane burned in an hour depends on how high you set the flame.
Check out my video about this handy and safe portable campfire:
Personal incentive: the summer after The Camp Fire burned downed my hometown of Paradise, California, I was shocked to see campers continuing to burn oversized in-ground campfires, even when the evenings were warm and the conditions were that of red flag warnings. On Sunday evenings I go through the campground near me with a couple gallons of water and a shovel; I think you'd be shocked at how often people leave their campfires smoldering. One night, at about 9:30, one of the fires had completely started up again and it was windy.
Before and after The Camp Fire, more towns have burned down, more homes filled with irreplaceable treasures are gone forever, and more lives have been lost. There have been times in 2020 when it seemed the entire state was on fire. And then Oregon was burning. And then Washington. And now, Colorado.
I grew up camping, so I fully understand the power and ambience of a good campfire. I also think sitting around the campfire at night is imprinted on our DNA, so I don't want to give up traditional campfires, nor am I suggesting you should give them up. I am recommending a safer alternative we can all use as the restrictions on in-ground fire pits get increasingly tight.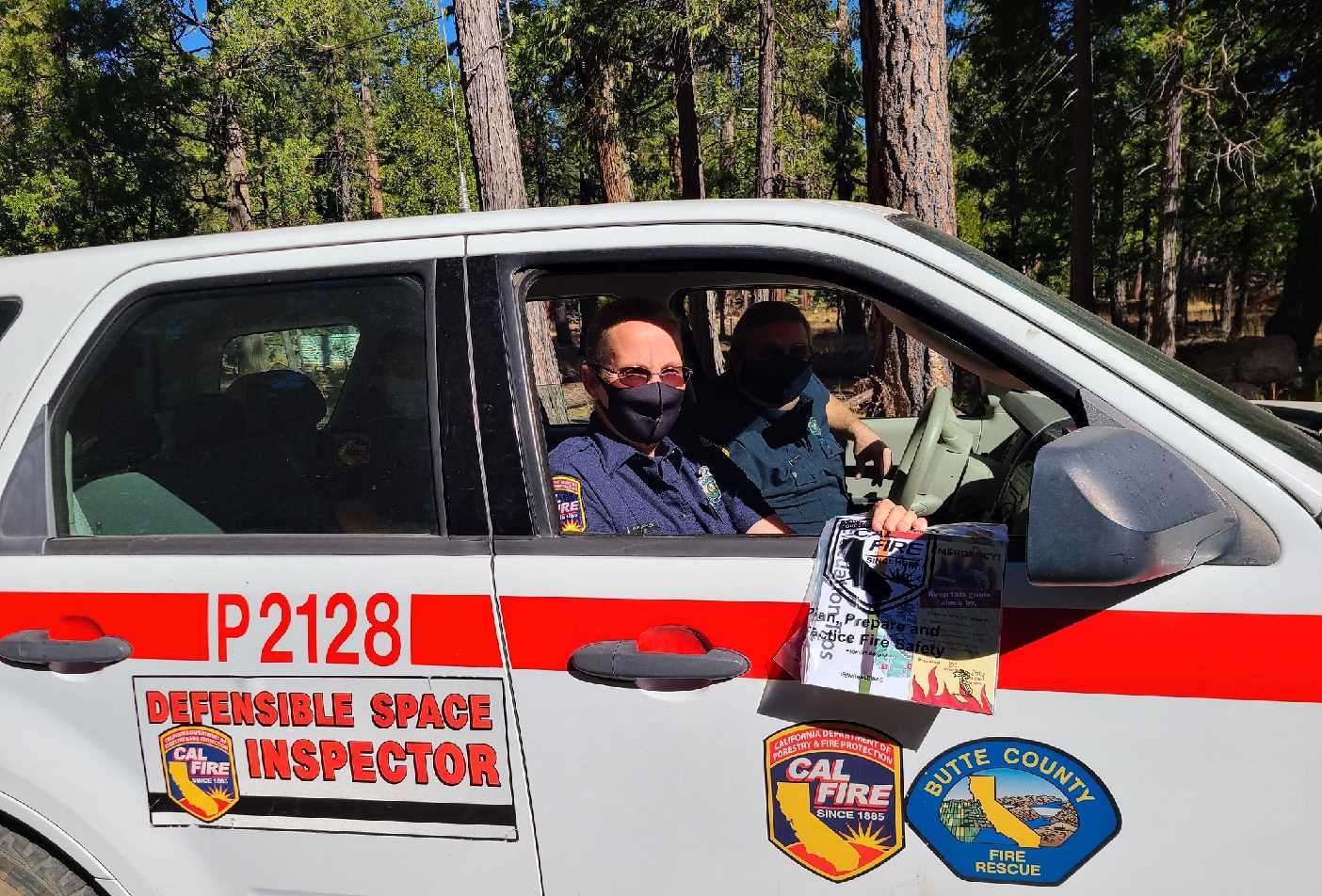 I was told traditional campfires will still be allowed, but they are working toward more restrictions in the effort to keep California communities safer.
I shared some of my concerns about allowing traditional campfires on National Forest land and this team of Forest Rangers concurred – even with the multitude of devastating fires, people still build crazy large campfires and leave them smoldering, or even burning. Inappropriate campfires when people boondock on public lands is a concern for all of us who live near National Forests.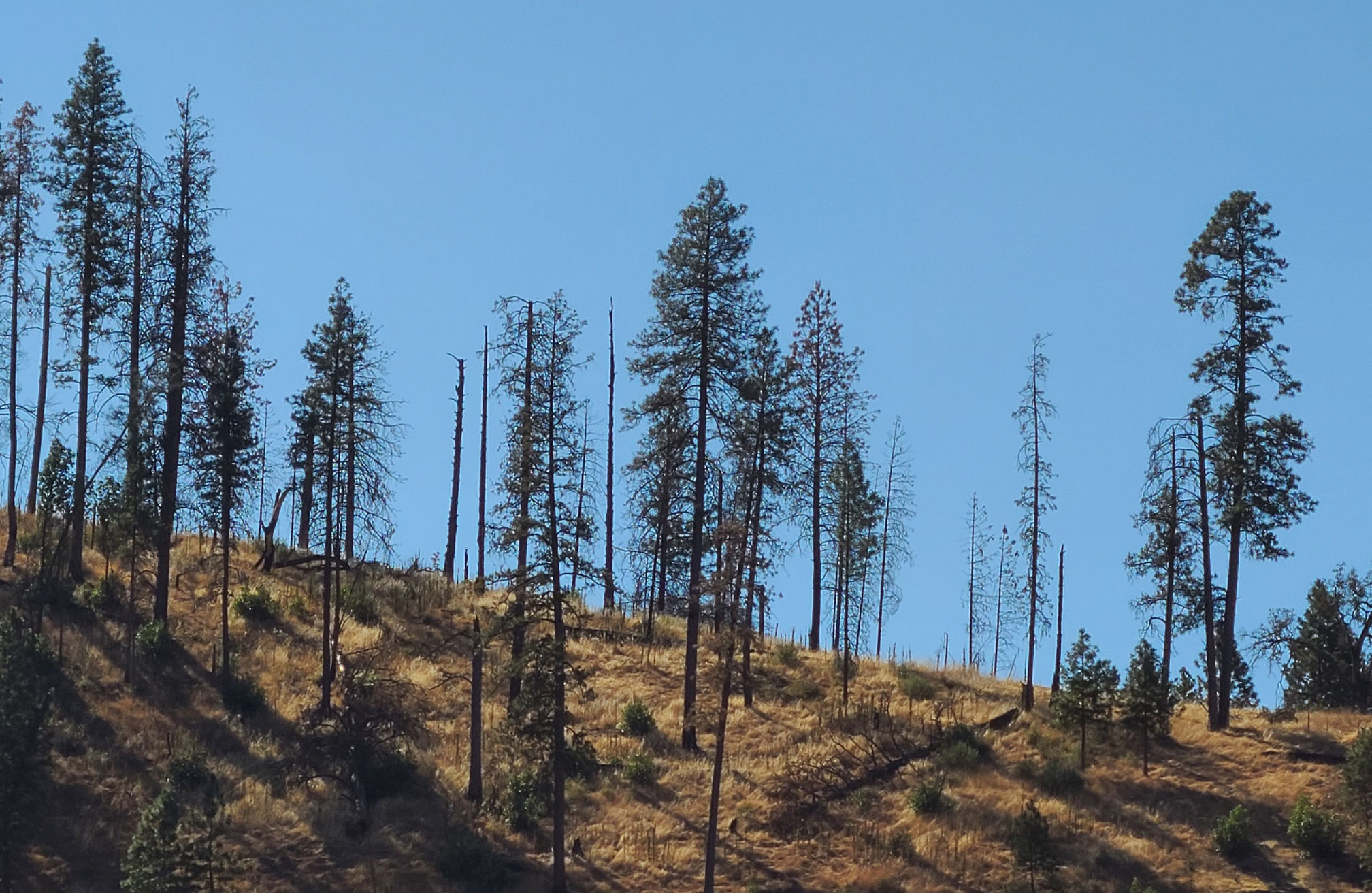 California timber: Sierra Pacific is the lumber company that owns vast amounts of land. They report having more issues with illegal campfires and garbage left behind in Butte County than any other area. They have recently installed more gates on their logging roads to keep people out and increase safety for the communities living near their land. Of course, they are also protecting their trees. They even closed off some of their lands to hunters this season, out of concern about bullets sparking a fire, or hunters illegally camping and building fires.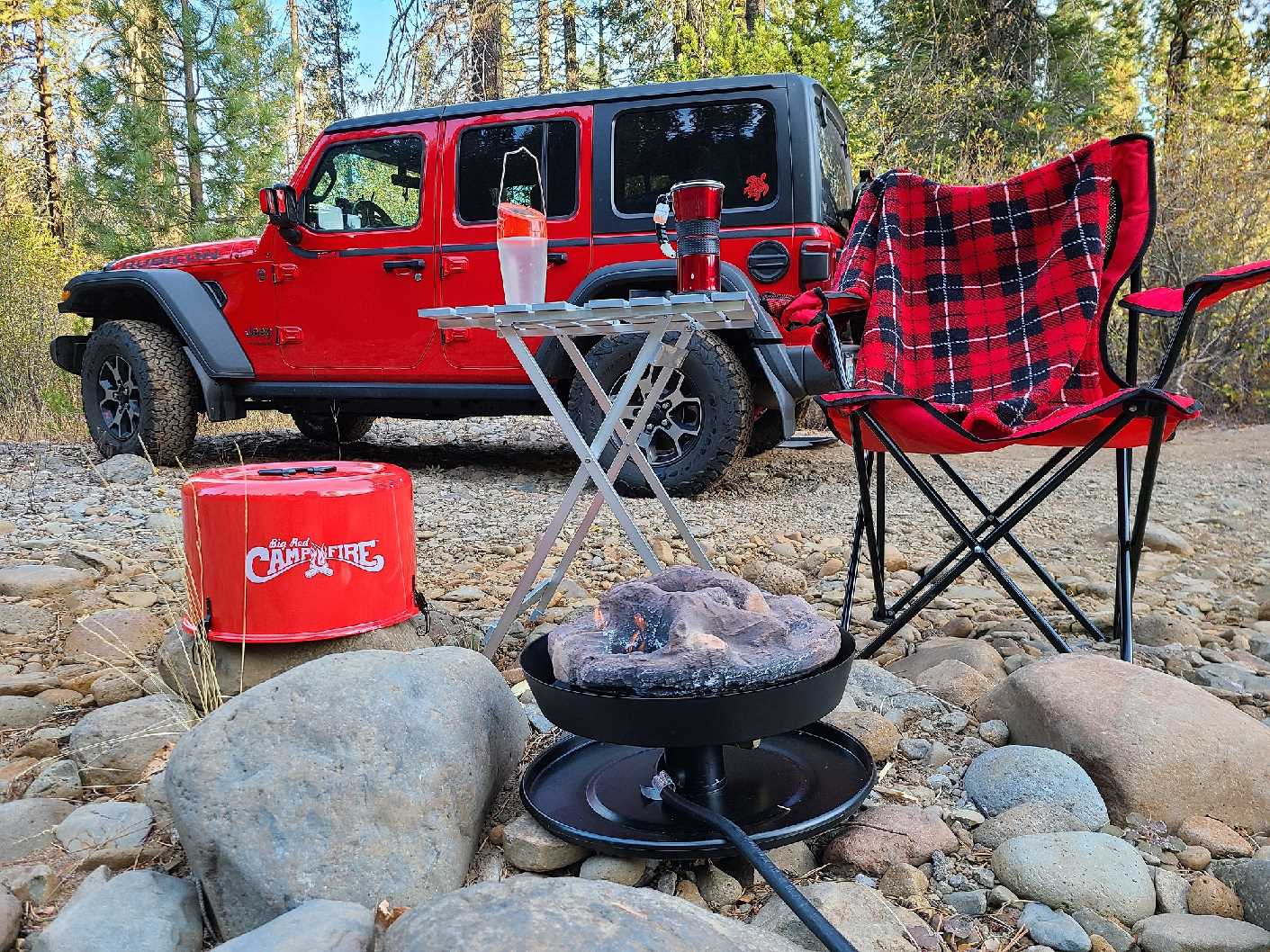 Our electric service provider, PG&E, is infamous for their role in causing many of the large fires, and we can't control what they do. However, there is a simple action we can take to help minimize the potential of campfires out of control during fire season. The safe and easy alternative is The Big or Little Red Camp Fire. I was pleasantly surprised when I lit it; the heat and amount of flame were pleasing.
It's a real campfire: the full-ring burner and logs give it the look of a traditional campfire without the danger of sparks and ash, the discomfort of smoke in your eyes because smoke follows beauty, the hassle of dealing with kindling and fire wood, or the worry of wondering if you really put that fire dead out. The logs and propane sound give you the campfire feels.
Get the Little Red Camp Fire here:https://amzn.to/3owGvzN
Get the Big Red Camp Fire here:https://orccgear.com/Camco_Big_Red_Campfire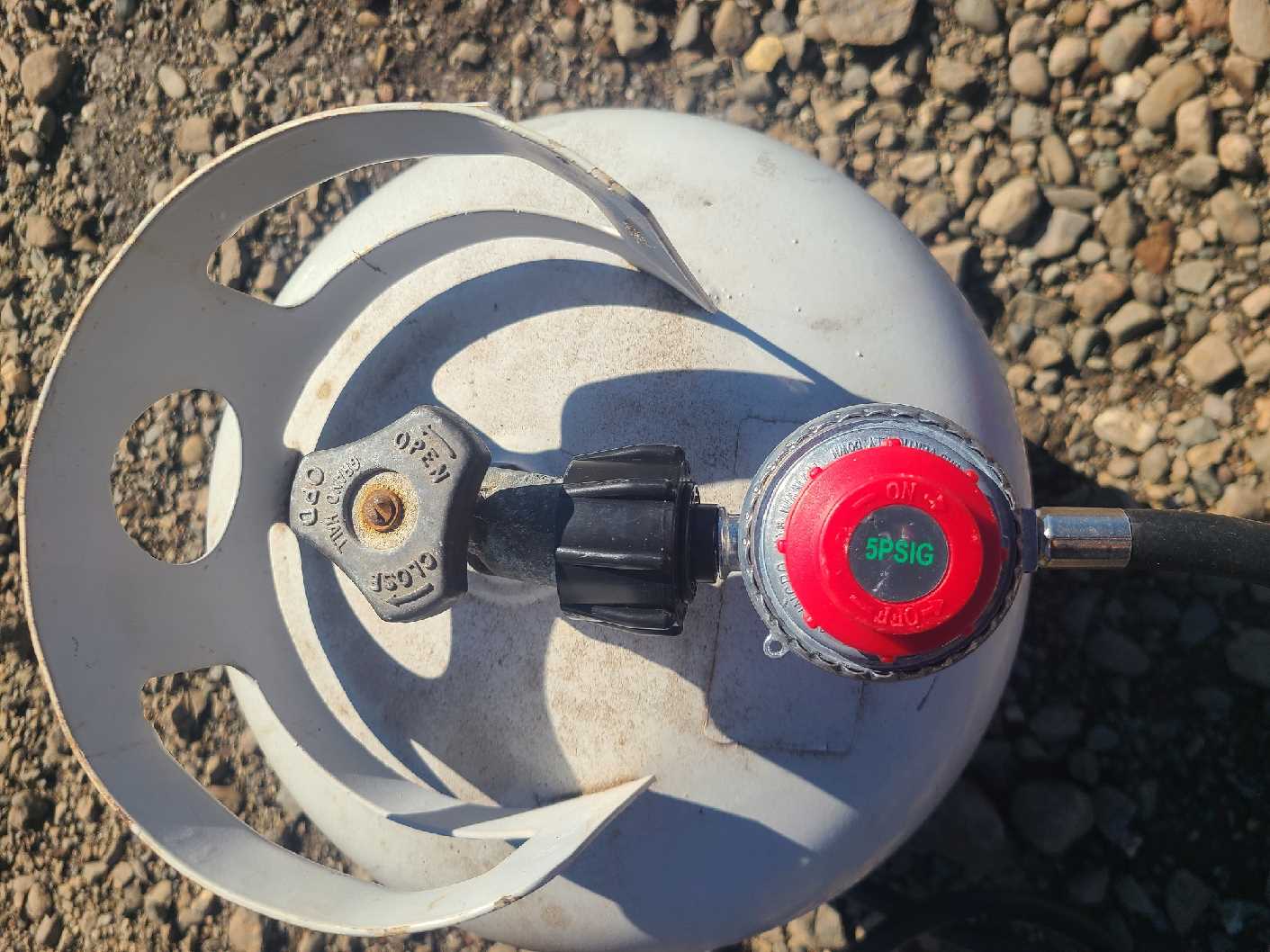 The built-in regulator makes having a campfire easy – even for camping newbies! You can adjust the height of the flame or extinguish it completely. The ten-foot hose keeps a safe distance between the propane cylinder and the fire unit.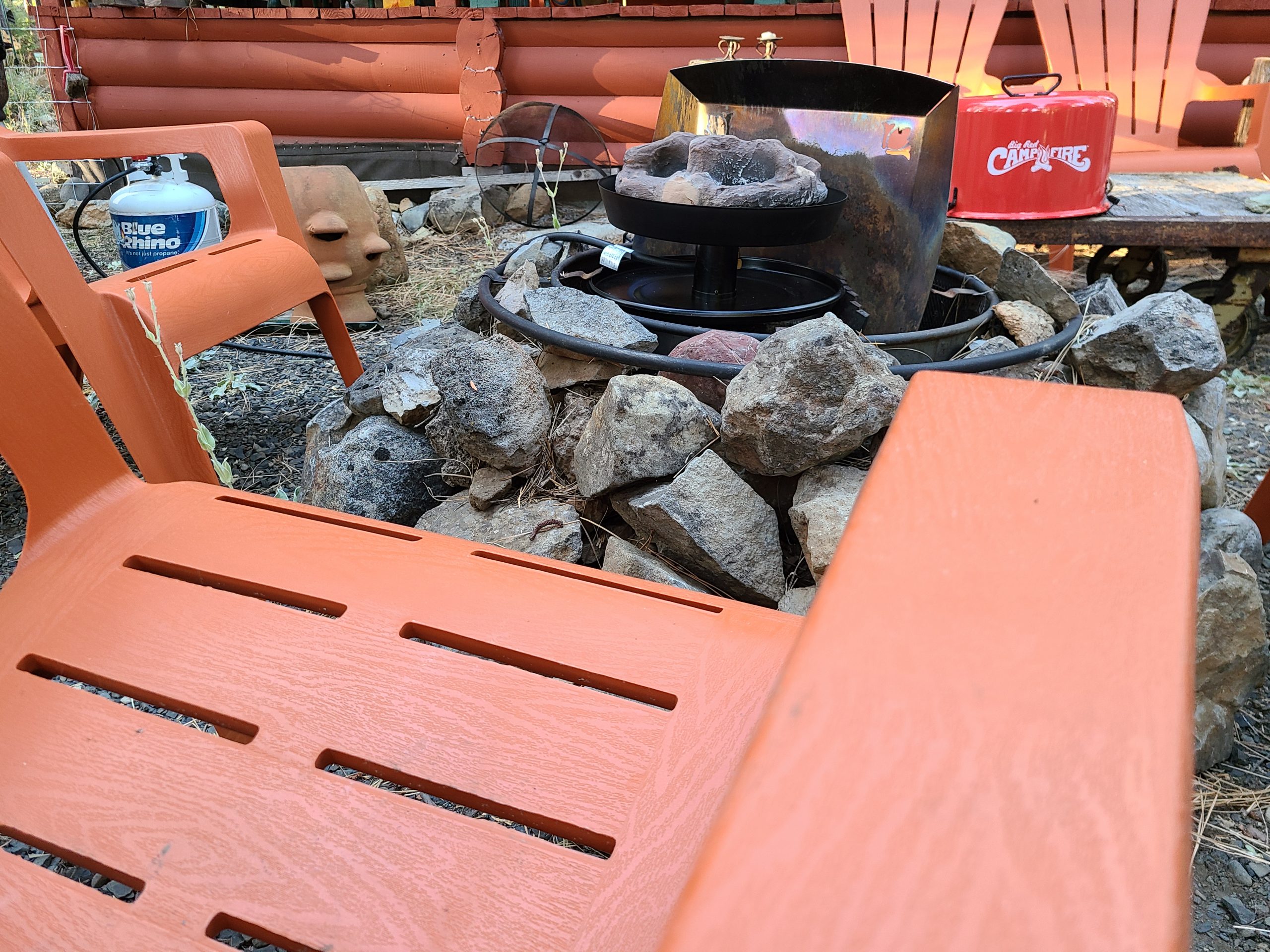 Multiple uses: this isn't just about campfire safety when camping – once I had the Big Red Campfire, I realized how many more options this type of campfire provides me! I stop using my regular fire pit when we're in high fire danger, and this sometimes disappoints my guests. I put the Big Red fire tray on the grill in my fire pit and placed my fireplace heat reflector behind it to push the heat out toward the chairs. Safe. Fun. Easy. Clean. And surprisingly satisfying!
See the video I made of The Big Red Camp Fire so you get the full effect: https://www.youtube.com/watch?v=-VvaKVw-Xms
And then I realized another option: every year I look forward to spring snowshoe outings. I've been known to mull red wine in the crockpot and have some hearty food ready for us when we return. When it's warm enough, I like to build a fire in the snow and enjoy our lunch while sitting in the sun. Of course, getting the fire started and trying to control the smoke rarely works out perfectly and now I can count on creating the perfect moment with this propane fire – I am so excited about this, I can't wait!
Camco recommends you use a long-handled lighter to light the fire ring – here's the one they recommend: https://amzn.to/2TlNUmO
C'mon baby, light my fire: the first time I lit it, I was by myself and didn't like the idea of opening the propane cylinder, and then turning on the fire pit regulator, and then walking over to light it, because propane flows during the ten-foot walk. I used a long stick match: I lit it and set it next to the fire ring. As I slowly turned on the regulator, I could see when it caught and adjust the flame accordingly.
I was so enthusiastic about this propane campfire, I talked with some of my gal pals about it. Here are some of their questions, comments, and my response.
Q: "But I like to cook on the hot coals. Can you cook on it?"
A: "Yes! There is a cook top available. But let's talk about a camping favorite: s'mores. You could roast marshmallows over these flames, but I wouldn't want any sticky goop on my fire ring element. An alternative would be the version I've seen of packing an ice cream cone sugar cone with marshmallows and chocolate (or whatever ingredients you like), wrap it in foil, and set that on the cook top with flame adjusted low.
Cook Top Link: https://amzn.to/35L323h
Q: "How is a propane campfire any safer than a regular fire?"
A: "You can control the flame height, there aren't any sparks or ash, and you can quickly shut the fire off without worrying about it smoldering or starting up again."
Comment: "Some people are just stupid and I don't think restrictions are going to help."
Response: "Maybe not. But what I've realized now that I have this portable campfire, is it makes it so much easier for me when I'm traveling from place to place, including RV parks. Camco propane campfires are rated for RV parks that don't allow wood fire pit campfires."
Comment: "Yeah, but there's no snap and crackle."
Response: "I know. And no smell of that burning wood. But there's also no embers flying out when you hear that pop and snap. I'm not saying this is exactly like a regular campfire; it's not. It's a convenient and portable alternative in many locations, or when conditions aren't safe for a regular campfire. From now on, this will be the only campfire choice for me when boondocking."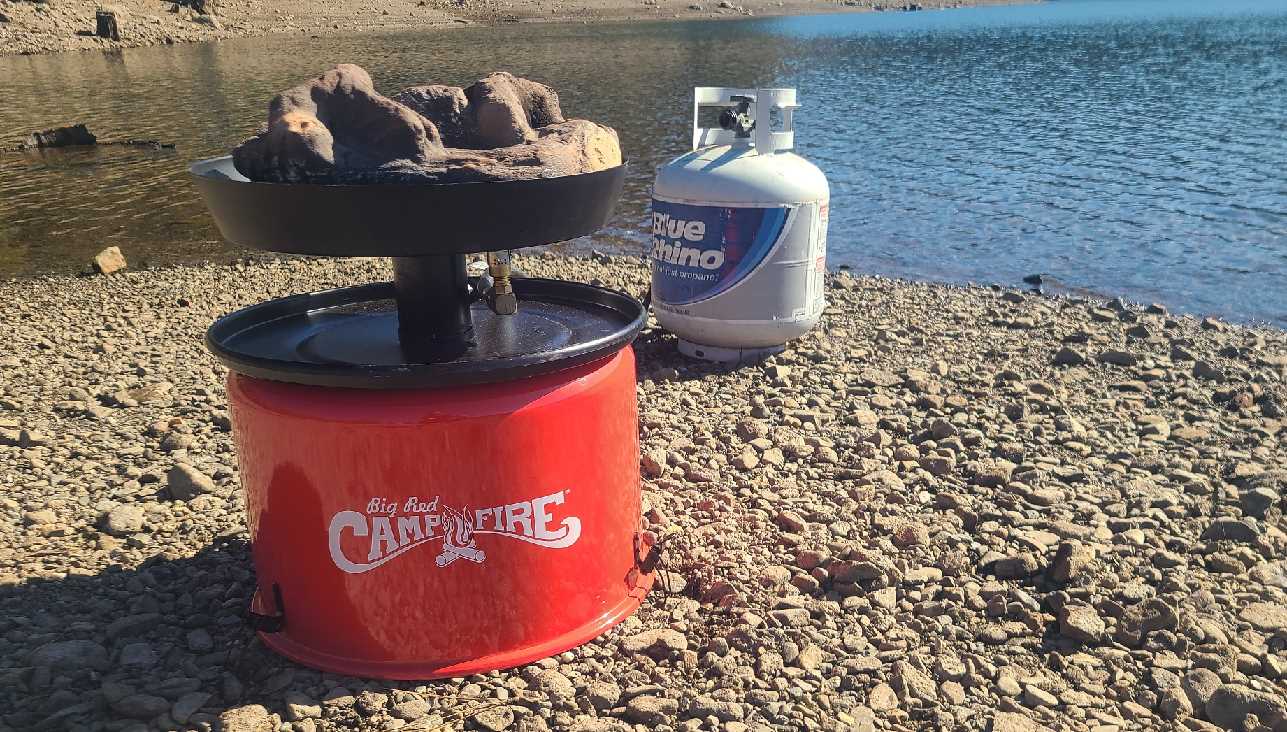 It's compact and lightweight, making it easy to take anywhere! The raised fire element keeps the base cool. The lid doubles as a stand if you want to raise the heat.
No one ever thinks it's going to be their campfire that starts a wildfire. I admit, my fear of more fires initially motivated me to encourage people to use this campfire option. Now that I've used it in a few locations and realize how handy it is, I'm even more of a fan of this product. Also, as restrictions increase, I still love the idea of us sitting around the campfire at night, or in the morning as we enjoy our coffee.
Why Camco? Are there other brands? Yes. I originally wanted Camco because they are a partner with Girl Camper. Now that I have one, I prefer it because of the size, weight, and the ease of latching the lid for travel and unlatching it when it's time to set up camp. I like the lid design, as it completely covers the unit: that makes it easy for me to pack it without worrying about it getting damaged by other items in my gear. It takes up less space than the firewood I typically haul around, and I'm already used to having a 20 lb or larger propane cylinder on board.
I showed you how I'm now using the Big Red Camp Fire as my fire pit alternative in my back yard. Maybe you're not ready to make the leap to a propane campfire when you are camping, but like the idea of having a propane fire pit on your back patio or in your yard. Camco also offers a deluxe fire pit that comes in two sizes: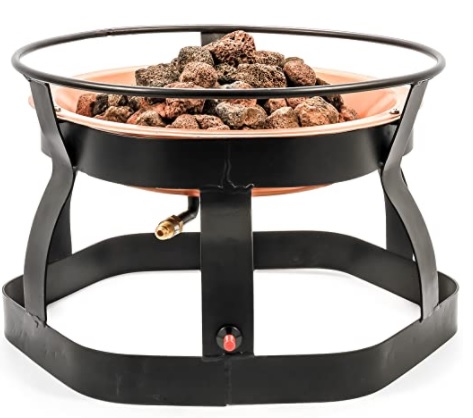 This unit also runs off a propane cylinder and comes with a ten-foot hose to ensure the safety of your family and friends. The smaller unit is easily portable. Learn more here:
The deluxe back yard propane fire pits come in two sizes: https://amzn.to/3jt6wMk
What's next for me? I'm going to get the cook top. I'm going to try using the Big Red Camp Fire as my only cooking platform when I'm boondocking in my Jeep, and as my outdoor cooking option when I'm staying in my RPod in an RV park. I learned from another Girl Camper, she only takes a wok to cook in because she can use it for everything. I think that might work perfectly with this portable camp fire, so I'm eager to try it. Stay tuned as I try that out and let you know how it goes in a future post.
If you purchase the Big or Little Red Camp Fire, I'd love to have you post photos on my fb page at Girl Camper Northern California (see link below). I want to see the different places you use it as your campfire, and I also want to know if you start cooking on it and how it works for you. I'll see you around the (propane) campfire!
Article and video by: Catherine Goggia
To see the complete list of my articles, click here: https://girlcamper.com/northern-california/articles/
Do you travel often or tend to take long trips? Let RV Trip Wizard be your trip-planning copilot, telling you where the campgrounds and RV parks are that will accommodate your RV, trailer, or tent – plus get a free RV Life GPS account: https://www.rvtripwizard.com/#5ff359c12459b
My awesome pocket camera with 25x zoom and good video: Canon Powershot
My laptop for working on the road: Light and Powerful Laptop
Follow the Girl Camper Northern California page: Girl Camper Northern California
Subscribe to Girl Camper Magazine here! Award Winning Design