TIPS FOR FIRST TIME VISITORS:
The road to Philbrook Lake and Campground is paved, dirt, paved, dirt. Depending on how much rain and snow comes down in in the winter, the road can get deeply rutted. Gravel has been added to improve the road for fire-fighting crews, so the road is decent at the time of this writing. I wouldn't tow my travel trailer on this road, but some people do. I recommend this campground mostly for tent campers, campers on trucks, van or other vehicle campers.
This campground is at 5,565 feet elevation. Plan for cold nights at the beginning and end of the camping season.
It gets busy here May – July, so arrive on Wednesday or Thursday if you can.
This campground is great for fishing, kayaking, hiking, riding bikes, and is fairly accessible: you should be prepared for the sounds of children having fun if you camp here during the busy season.
STAY TO THE RIGHT SIDE OF THE ROAD! ATV and motorcycle riders are likely to come flying around a corner at you. Watch to see if they raise a hand: they will hold up the number fingers to tell you how many riders are behind them.
Cabin owners have docks on the shoreline. These are not public docks and visitors should respect the private property around the cabins and the docks.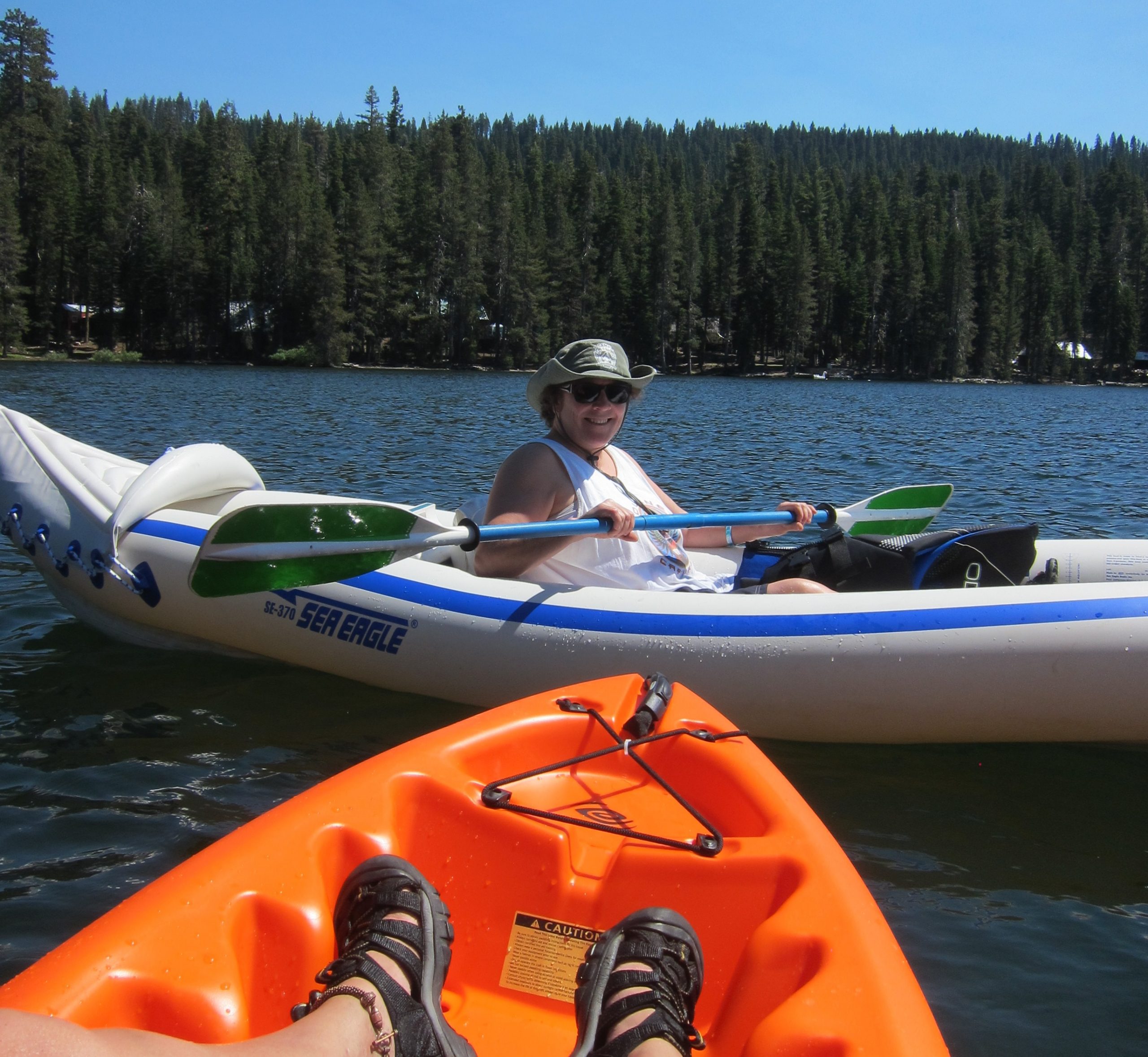 LOCATION:  Located in the Lassen National Forest, this is a Pacific Gas and Electric Company campground and lake.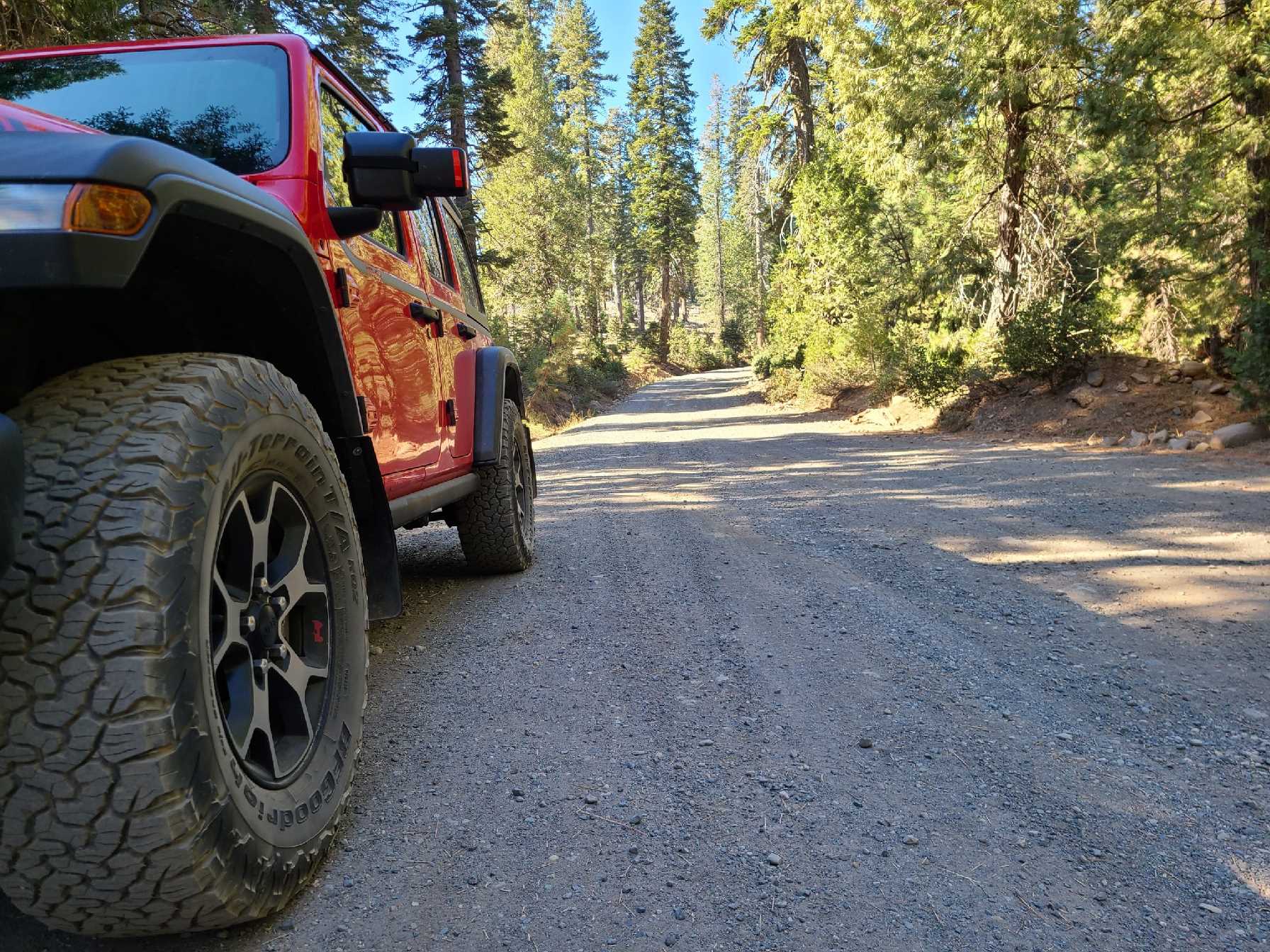 Traveling through Paradise: drive up the Skyway through Magalia, Paradise Pines, Sterling City, and Inskip until you come to the dirt road and continue.
Traveling from Highway 32: take the Butte Meadows turnoff. At the Bambi Inn, turn right on the Skyway. Travel up Skyway to the dirt road and turn left.
Follow the signs to Philbrook Lake.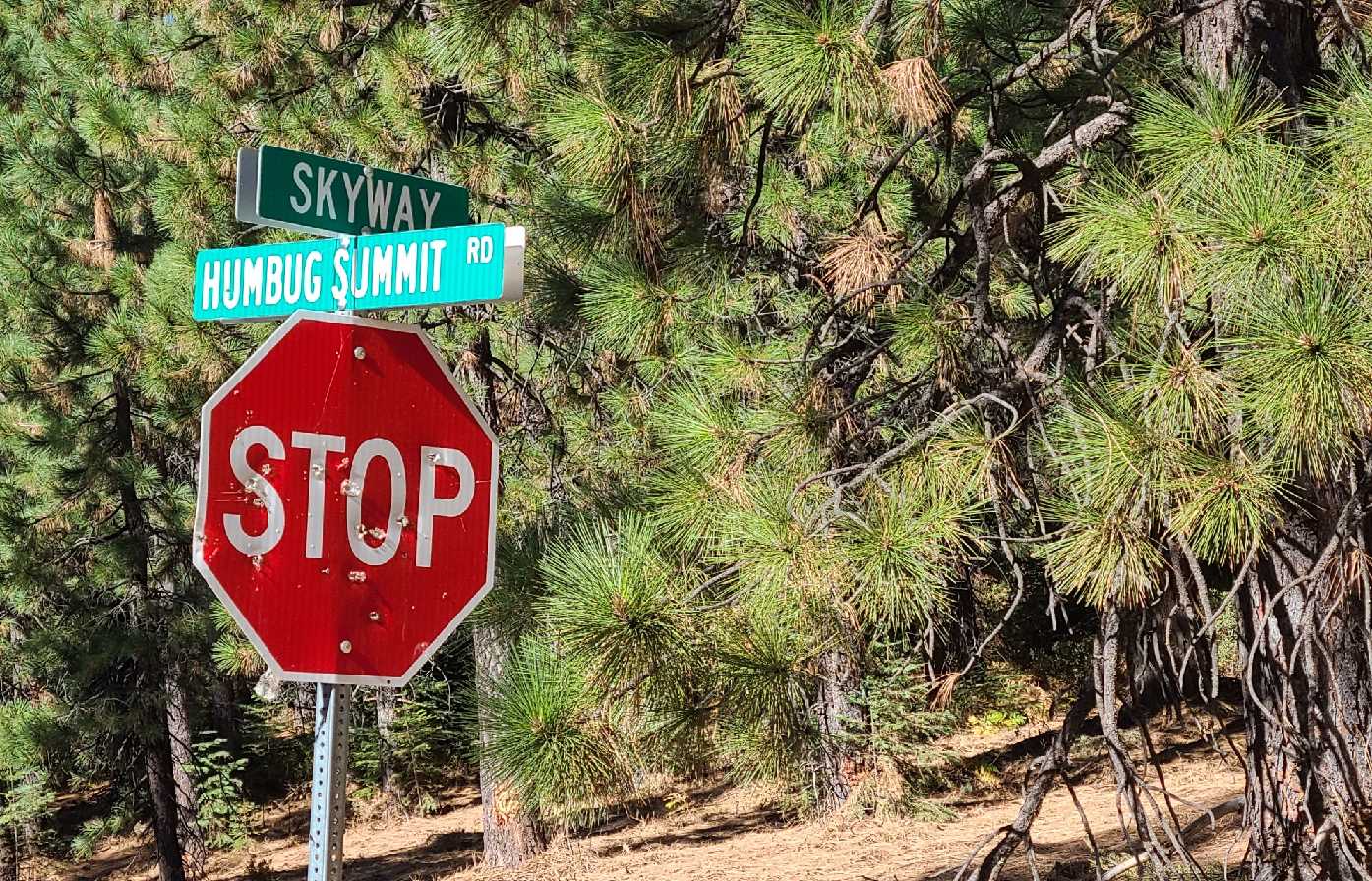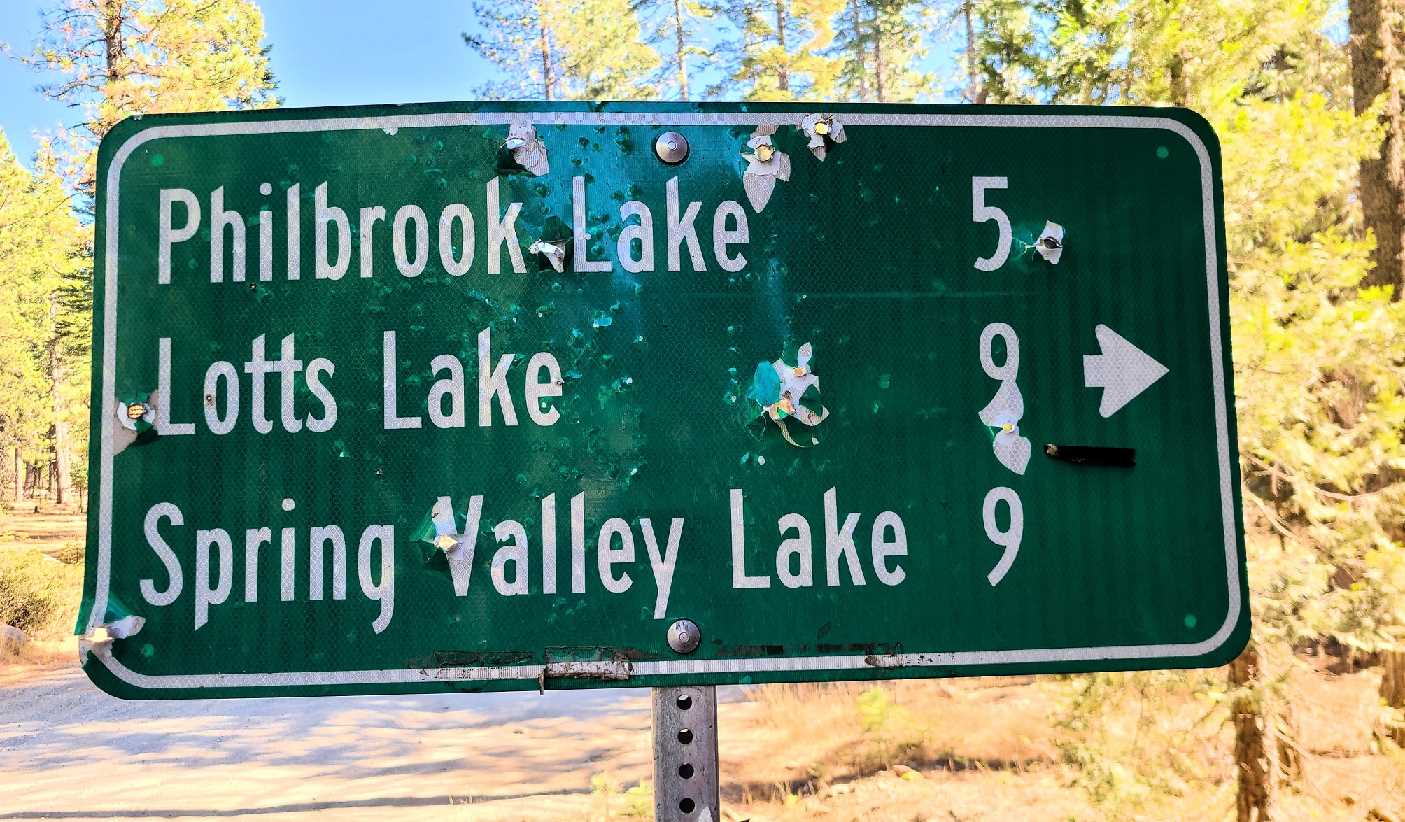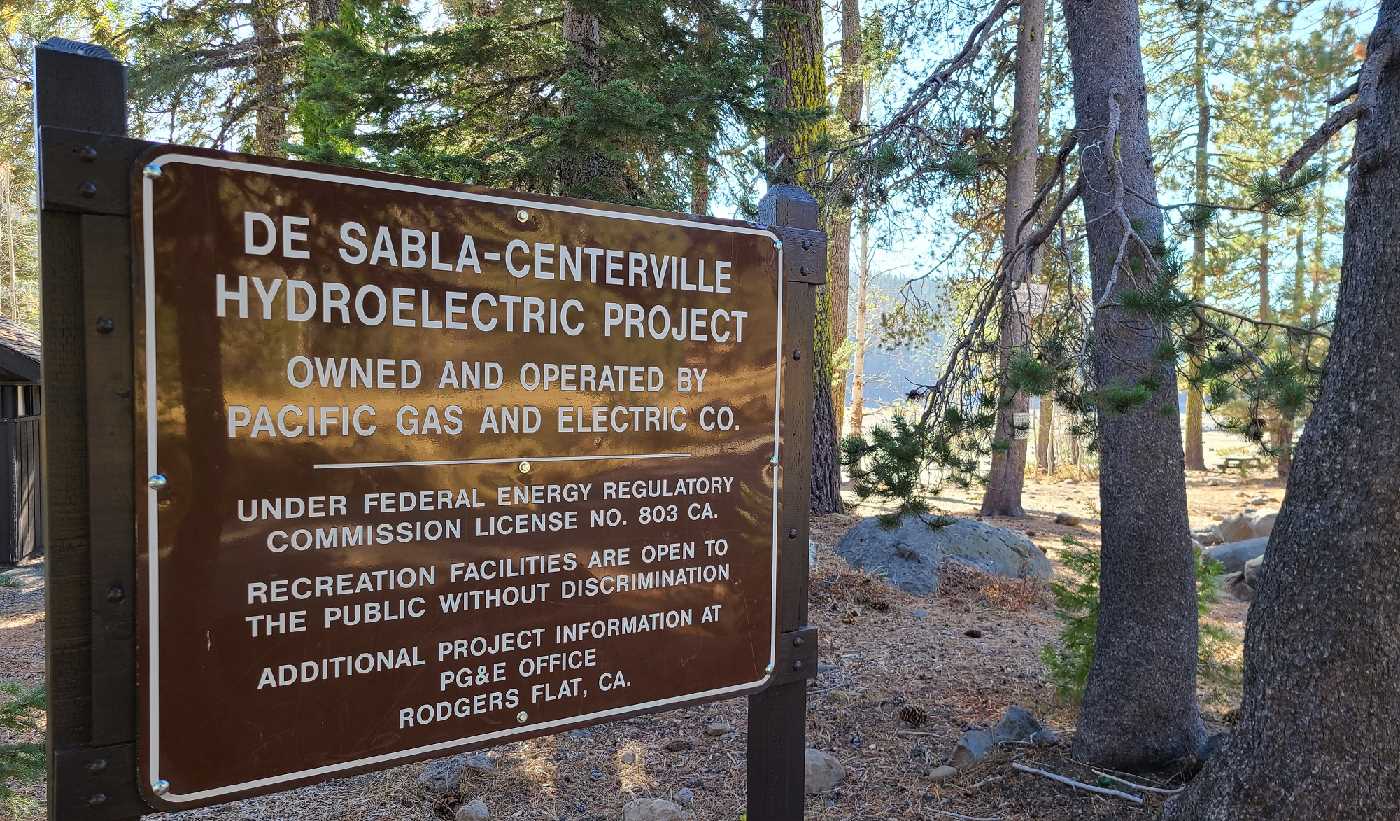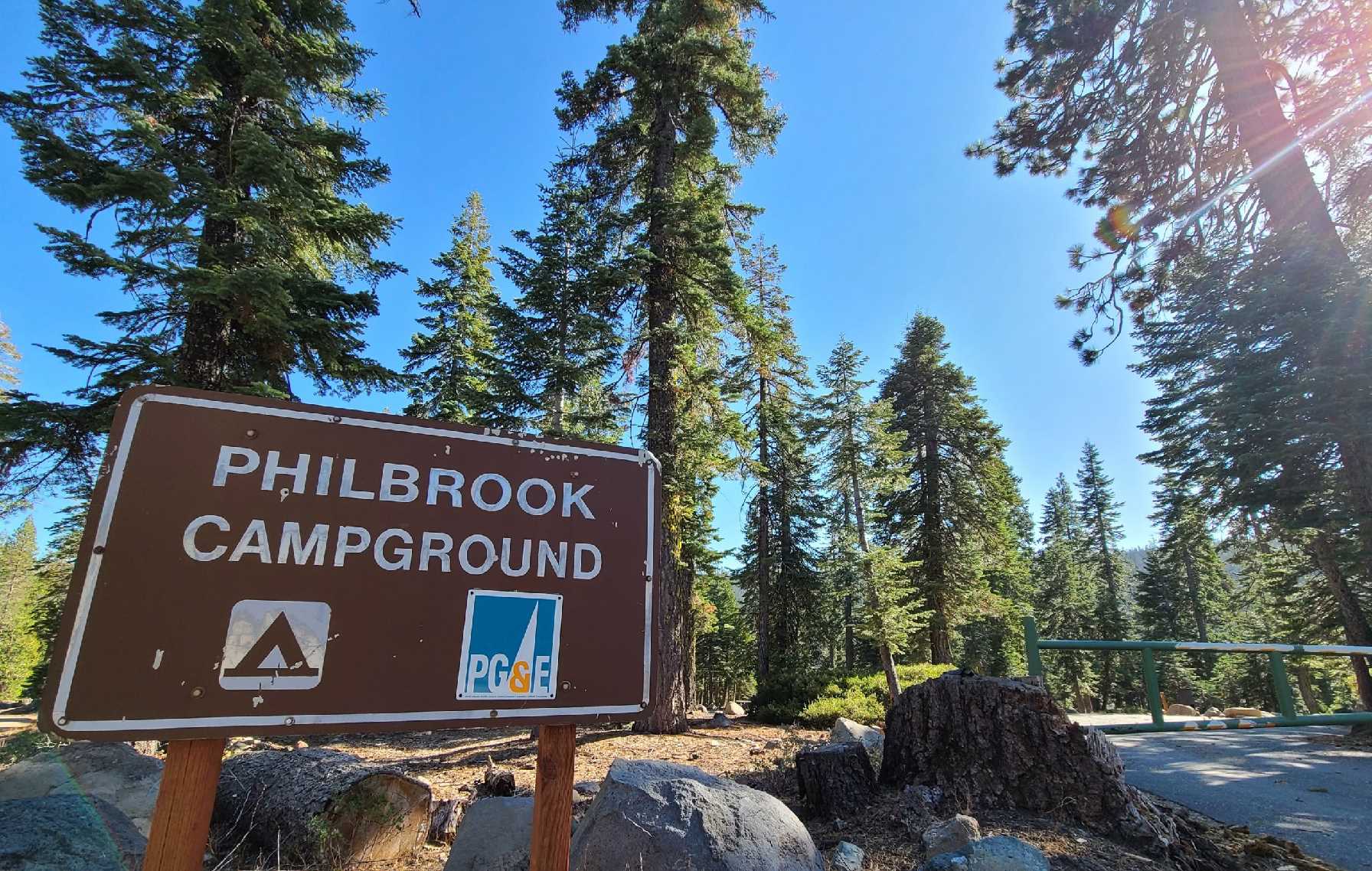 NUMBER OF SITES: The campground has 20 sites, a 34-ft max RV length.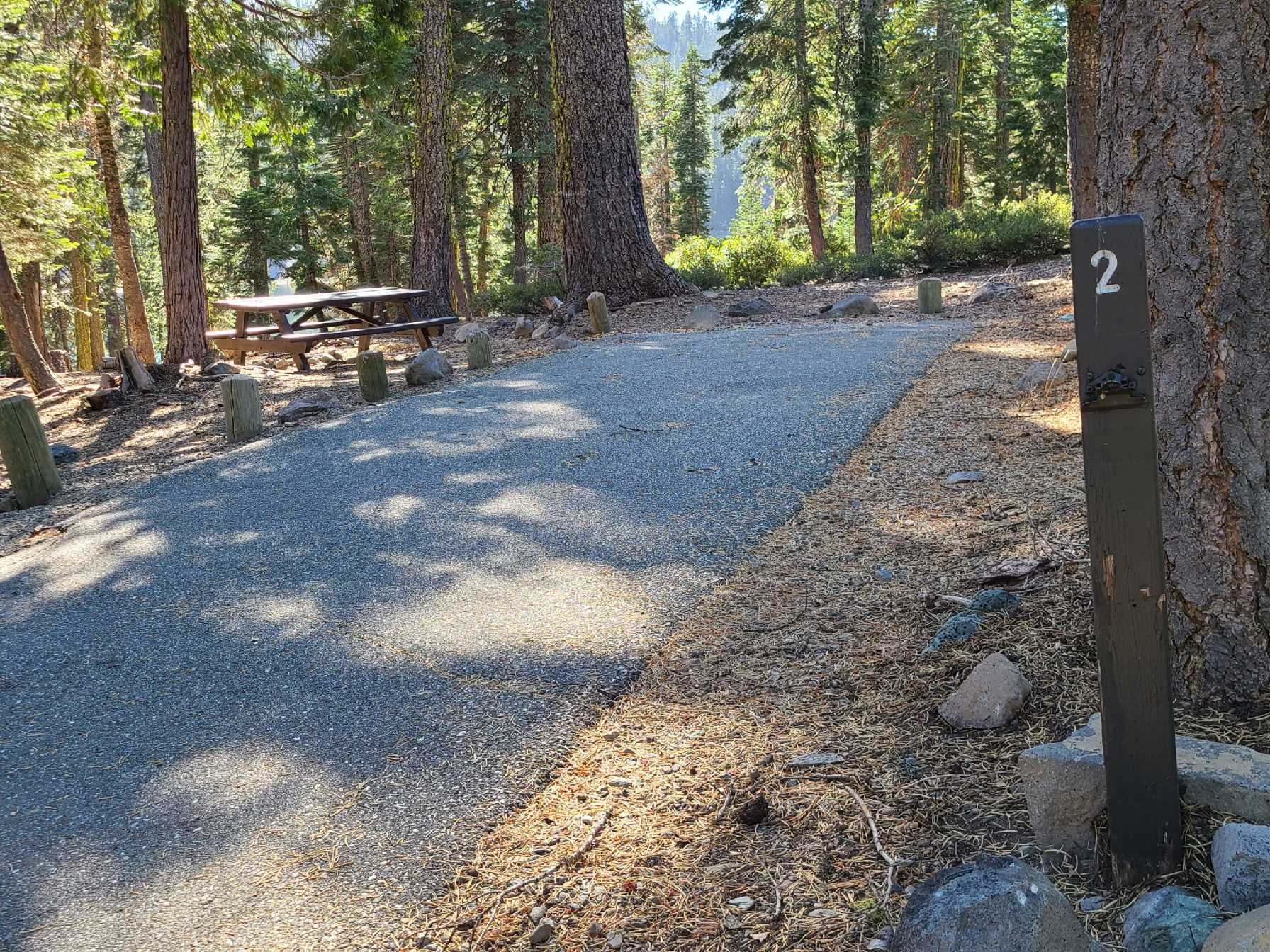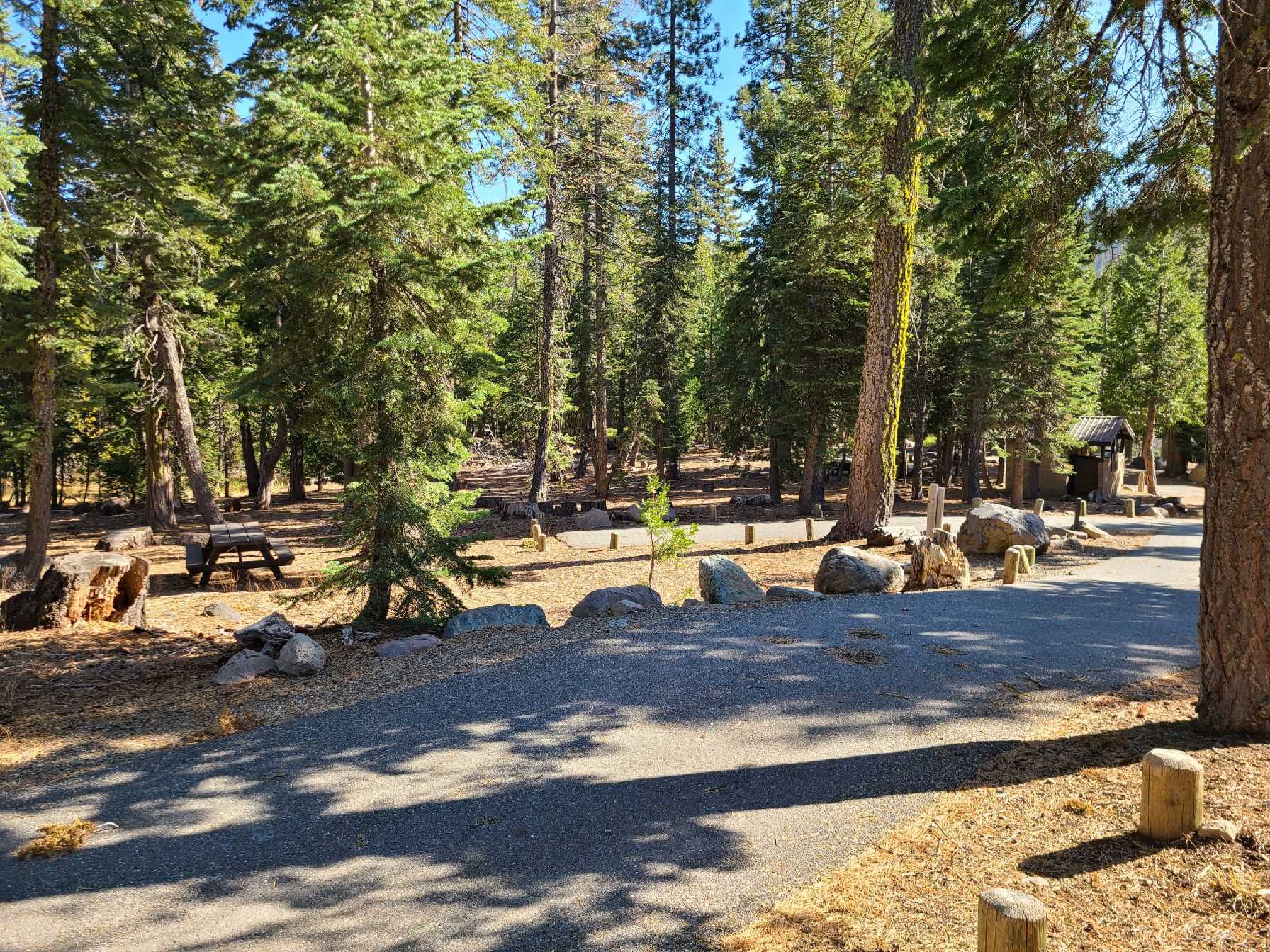 AMENITIES:
When the snow melts, the lake borders the campground.
Vault Toilets
Bear Box Food Lockers
Roof top boat launch
Fresh Water Available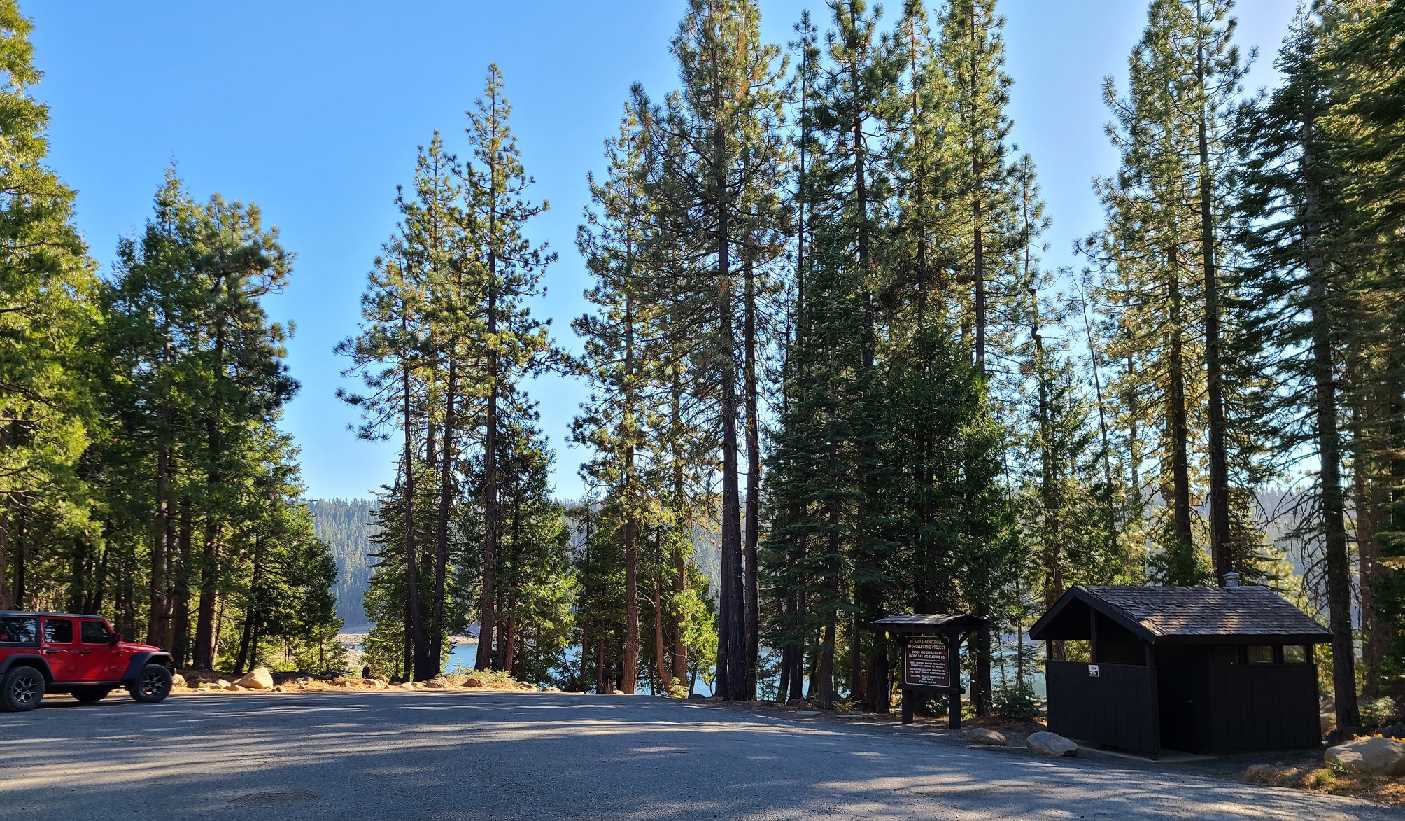 COST: $22 – $30 nightly
Sometimes there is a camp host, sometimes not.
HOW TO RESERVE: according to explorebuttecounty.com: "Except for group campgrounds, all campgrounds have sites designated for first come first serve use.
Reservations require a 2-night minimum.

Where possible, our typical reservation season starts the Monday before Memorial Day weekend and closes a week after Labor Day weekend. Campgrounds may open sooner and close later for first come first serve. At these campgrounds, since weather and snow melt are so unpredictable, the reservation season is shorter than the camping season. For example, at a particular campground, PG&E may plan to open the gates to first come, first served campers on May 1, but they may not begin the reservation season at that campground until May 20. PG&E is trying to minimize the chances that they'll have to cancel a reservation due to weather conditions or snow melt."
Be aware: In recent years, this campground has closed due to high fire danger. Be sure to check road closures and fire evacuation warnings from June – November.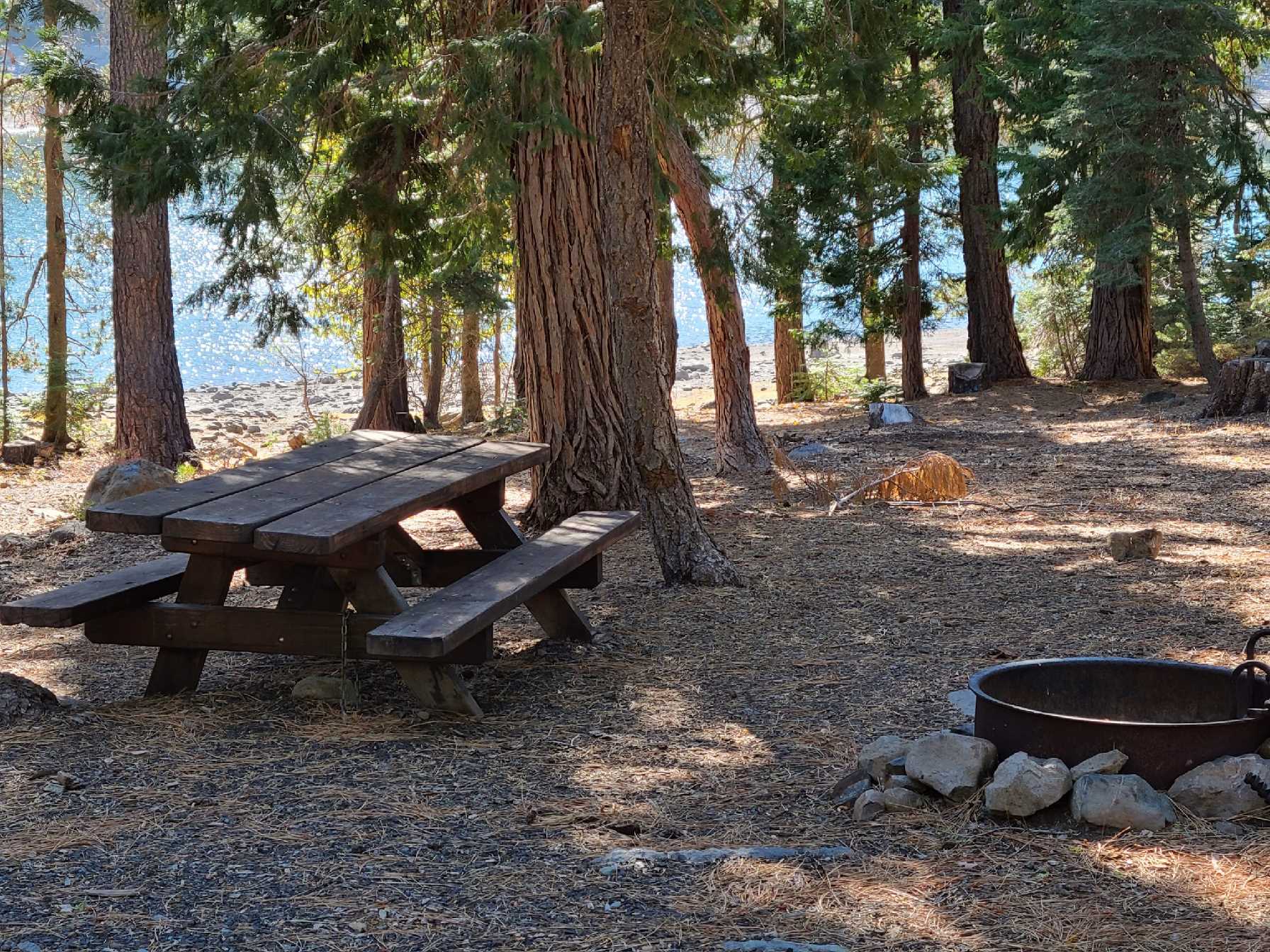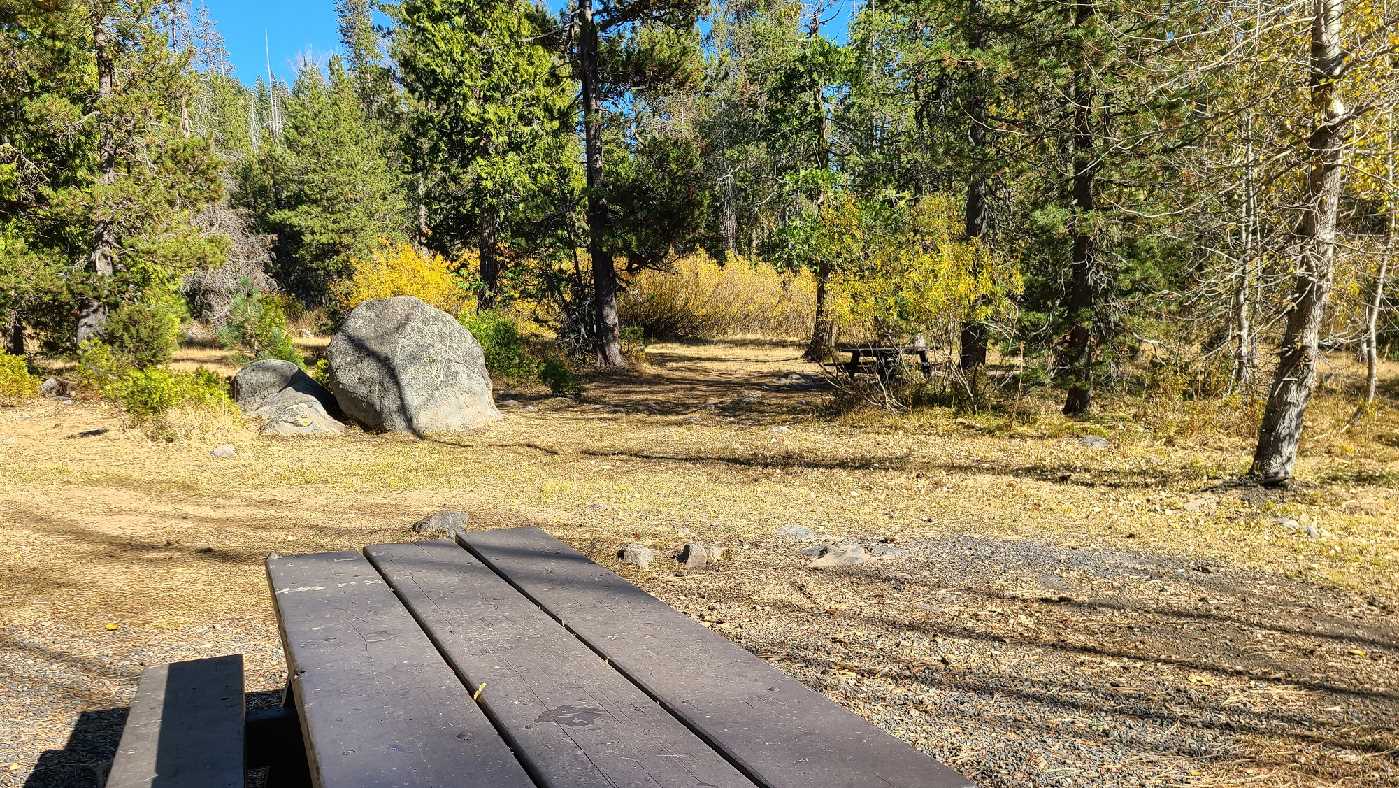 TELL US ALL ABOUT IT:
I love kayaking on this small mountain lake. I like to arrive in the morning or evening, when there is a peaceful calm on the water and the Osprey and Eagles are fishing. There is a nice day-use area with picnic tables and vault toilet restrooms. Even if you just want to go up to enjoy the day, it's a beautiful area. I usually kayak in the morning, enjoy a picnic at the day-use area, and then head home since I only live about 30-45 minutes away, depending on road conditions and what I'm driving.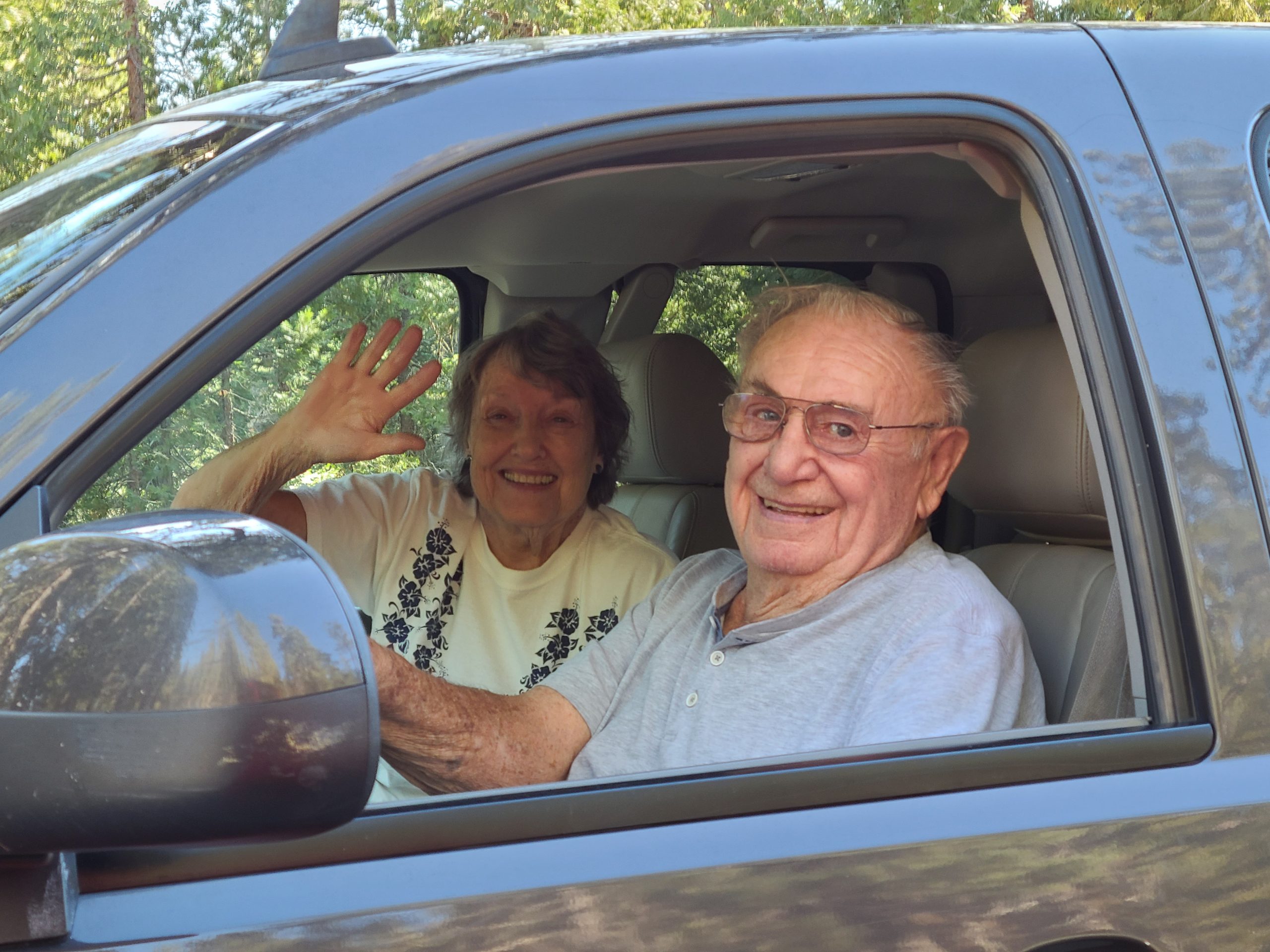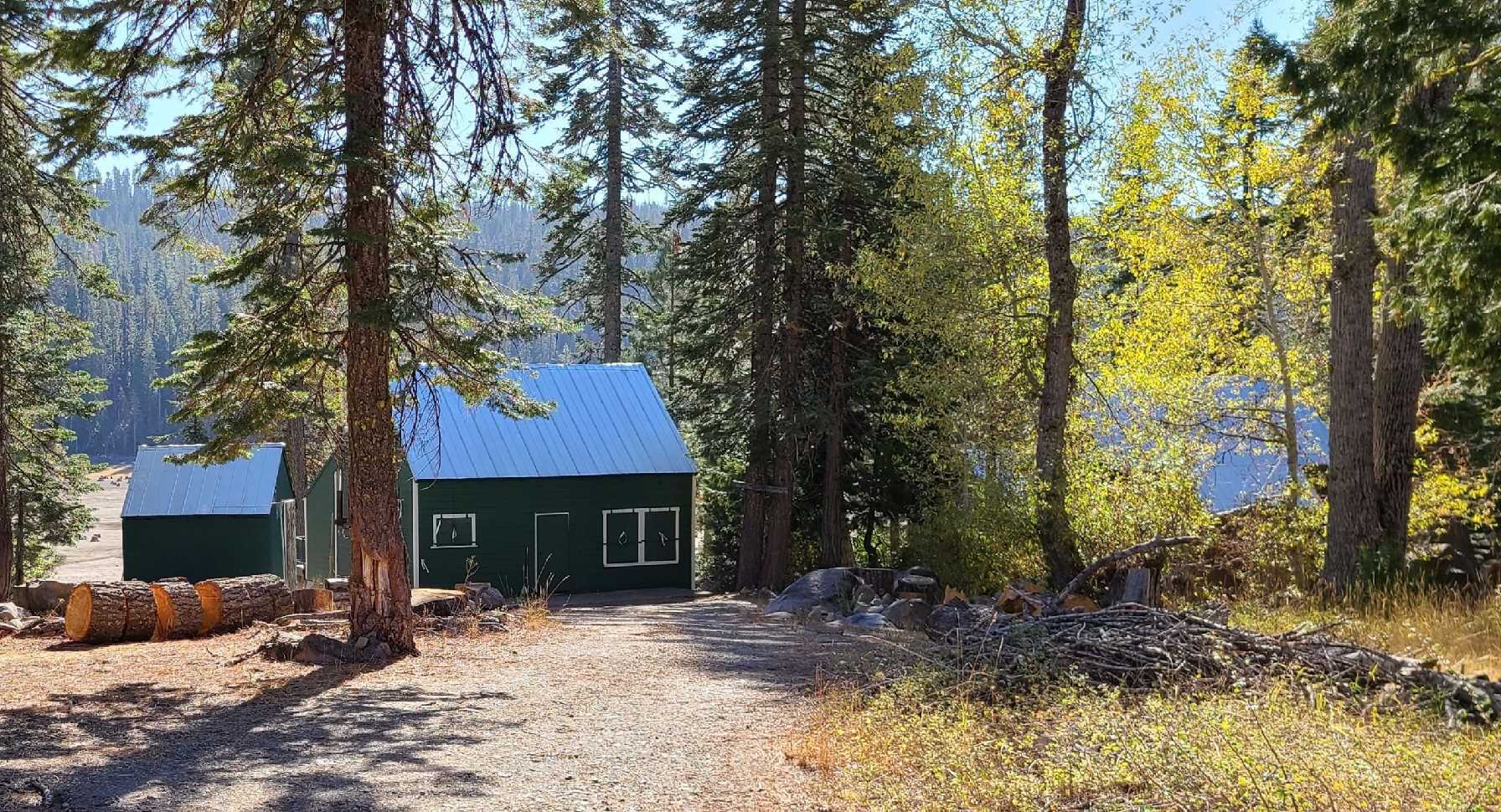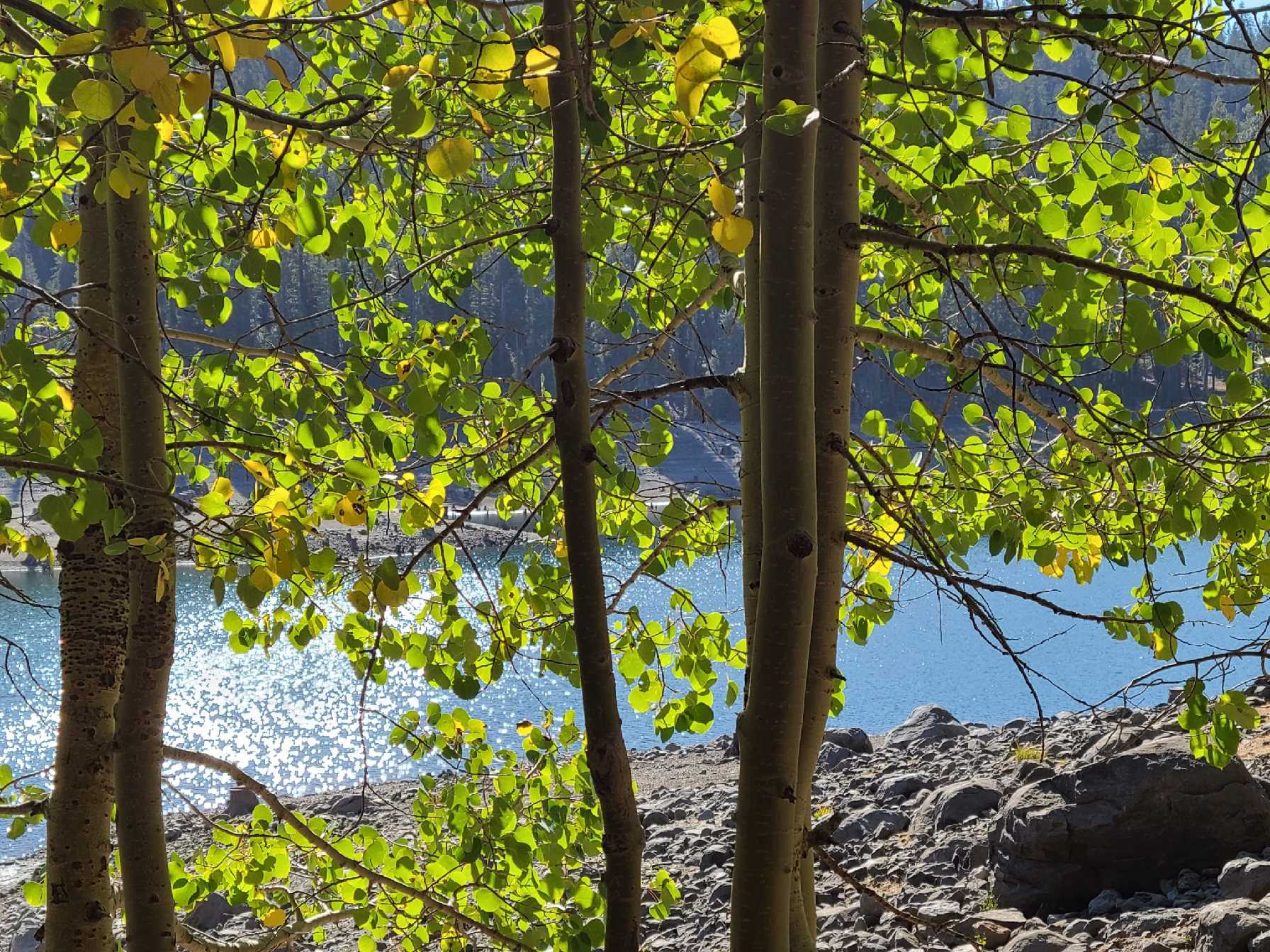 Article written by: Catherine Goggia
To see the complete list of my articles, click here: https://girlcamper.com/northern-california/articles/
Do you travel often or tend to take long trips? Let RV Trip Wizard be your trip-planning copilot, telling you where the campgrounds and RV parks are that will accommodate your RV, trailer, or tent – plus get a free RV Life GPS account: https://www.rvtripwizard.com/#5ff359c12459b
My awesome pocket camera with 25x zoom and good video: Canon Powershot
My laptop for working on the road: Light and Powerful Laptop
Follow the Girl Camper Northern California page: Girl Camper Northern California
Subscribe to Girl Camper Magazine here! Award Winning Design
Check out upcoming Girl Camper Events – you can attend events in any chapter! https://girlcamper.com/events/