Tucked away from any big city lights, Powhatan State Park is a gem sparkling along the shores of the mighty James River. Spanning over 1500 acres, this beautiful state park features a full-service campground with 29 sites (and three yurts), a primitive (hike or canoe-in) campground, and a small primitive group campground. For the hikers, 12 miles of multi-use trails (including bridle) are sure to satisfy your fitness (and photography) goals! Additionally, the park has three large picnic shelters, which may be reserved for family and group celebrations. While there is no swimming area, three car-top boat launches provide ample access to their almost three miles of river frontage – perfect for kayaking or canoeing.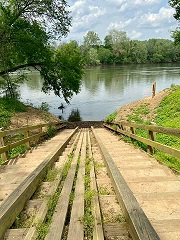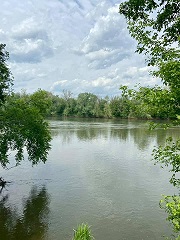 How are the sites?
The sites at Powhatan SP are mostly level, shaded, private, and spacious! I was tent camping on this particular weekend, but even with a large RV, I would have had PLENTY of space. Additionally, my "driveway" was long and wide, and could accommodate way more than the allowable two vehicles – don't ask how I know this…we'll just say that Ranger Dan was NOT amused.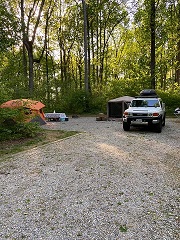 What can I do nearby?
I love to explore nearby towns when camping, and always hope to find a treasure or two along the way. This trip didn't disappoint! Among my "top four" was a cute little family-owned and operated restaurant by the name of "The County Seat Restaurant & Gathering Place." Here, the staff and the food will make you feel like you're right at home.
Next up was Byrd Cellars, where three generations of one family work the vineyards, and excel at hospitality in their cute little winery.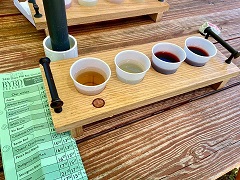 Another terrific find was Three Crosses Distilling Company – the first legal distillery in Powhatan County, Virginia. Here, the mixologist had us laughing (and sampling) some incredible hand-crafted cocktails.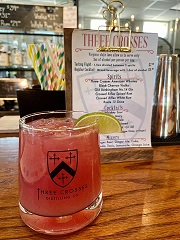 Finally, no camping trip of mine would be complete without finding some great antique and/or thrift stores. This trip's favorite was the Vintage Antique Shack in Powhatan. Here, new meets old, and you're sure to find something that you just can't live without – I know I did!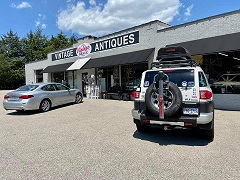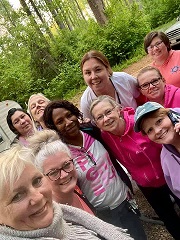 Written by: Teresa White Carver, Girl Camper Guide to Virginia
Follow the fun on Facebook https://facebook.com/groups/girl.camper.virginia
Join the adventures on Instagram https://www.instagram.com/girlcamper_virginia
Check out events near you (and across the country)! https://girlcamper.com/events
Subscribe to our award-winning magazine https://girlcamper.com/girlcamper-magazine