Climb to the top of Taum Sauk Mountain State Park and be on top of Missouri – literally. The park's 7,500 acres include the highest point in the state. Located in the St. Francois Mountains, the park's wooded areas and rocky glades provide a beautiful, solitary experience for hikers. A series of trails, including a portion of the Ozark Trail, wind through the park's picturesque setting and provide awesome views of the surrounding countryside. The park also has a 12-site basic campground, a special-use area for non-profit youth organizations and a picnic area.

https://mostateparks.com/park/taum-sauk-mountain-state-park
Southeastern Missouri
Taum Sauk Mountain State Park is in the Southeastern part of Missouri in the Arcadia Valley. 12 walk in basic campsites are available on a first come first served basis. Climb to the highest point in Missouri on the Mina Sauk Falls Trail.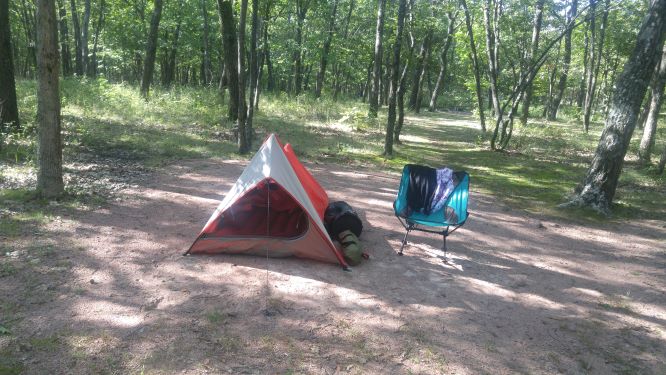 Only 16 minutes away in Ironton, Missouri attend the Arcadia Valley Mountain Music Festival every May and October or Pickin on the Square every Friday night May to October or visit the Battle of Pilot Knob State Historic Site.
Another 10 minutes drive you can visit Elephant Rocks State Park where you will find a playground of humongous granite boulders. You don't have to stay on the trail here.
And 20 more minutes to Johnson Shut Ins State Park where you will find nature's water park. Or you can visit Johnson Shut Ins via the Ozark Trail. Visit the Ozark Trail website to plan your hike.
My first solo motorcyle camping trip
My first solo motorcycle camping trip was to Taum Sauk Mountain State Park. Once I made my way up the treacherous gravel road (for a motorcycle), it was a wonderful weekend of peace and solitude. I highly recommend this park and the Mina Sauk Falls Trail. You can also read more about my motorcycle adventures here!
Check out Taum Sauk and other Missouri State Parks here. Watch this video about Taum Sauk Mountain State Park.
What is your favorite Missouri State Park? Let us know in the comments.
---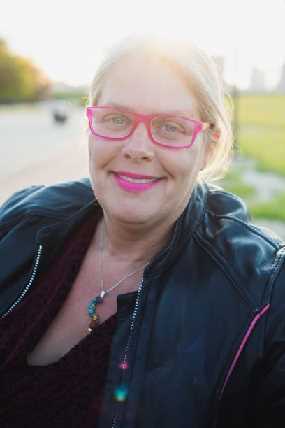 Teresa Willis |Girl Camper Guide Eastern Missouri
US Adventure Travel & Event Planner @ Sparkle Adventures
Join the Eastern Missouri Girl Camper community where you will find sisterhood, Girl Camper news, events and more! Like our Facebook page. Join our Facebook group. Follow us on Instagram!
Tag us @GirlCamperEasternMissouri
Find Girl Camper events on the Girl Camper website. I hope to see you around the campfire!
Email me at [email protected]