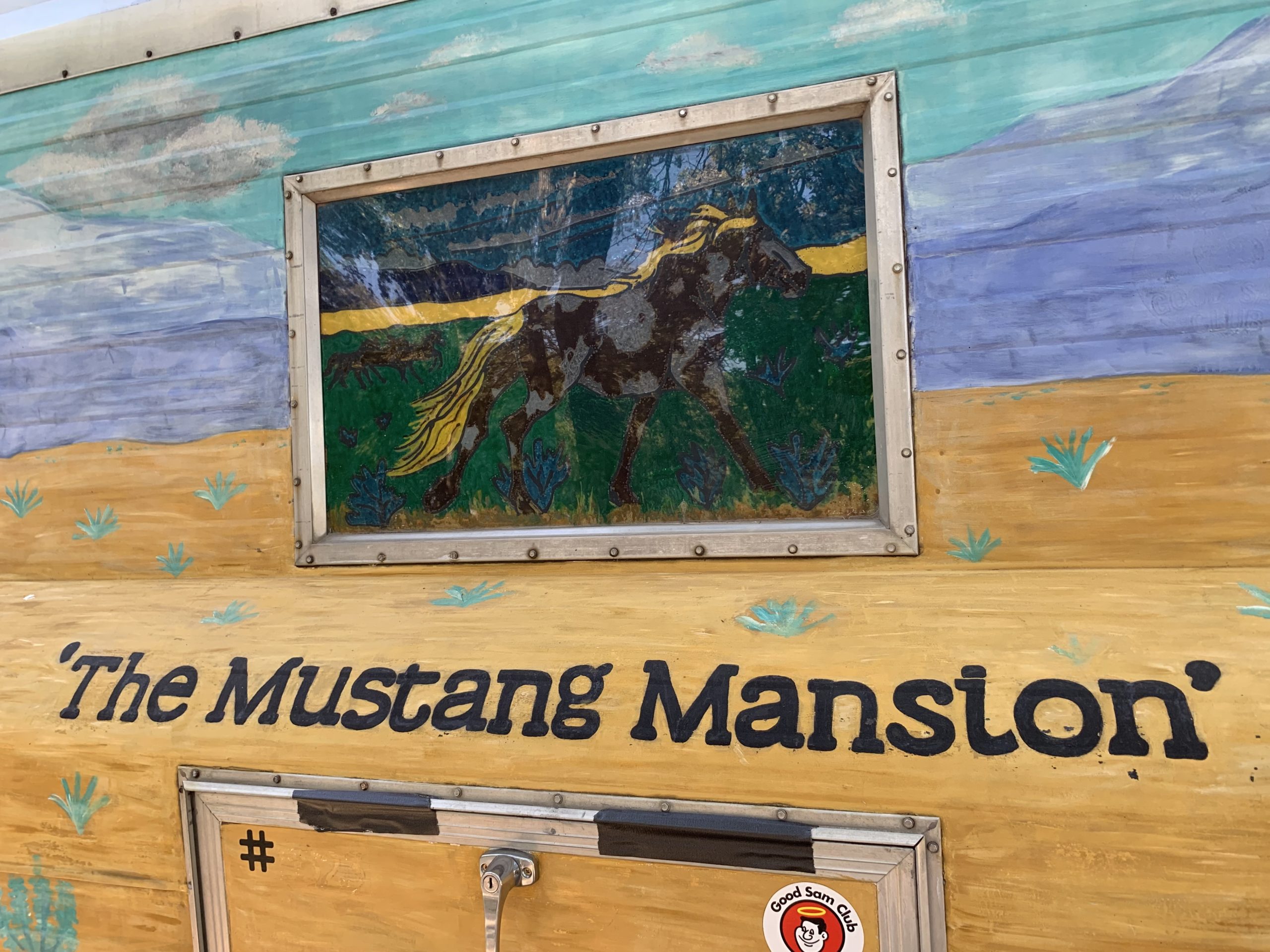 A common question, on the Girl Camper Facebook page, is where can I find a vintage camper? Word of mouth and networking within Girl Camper is one of the very best ways. Join your regional girl camper group and start by camping! You don't need a camper to start, you can go with a tent and a cot, sleep in your minivan or SUV, stay in a cabin, or even a hotel.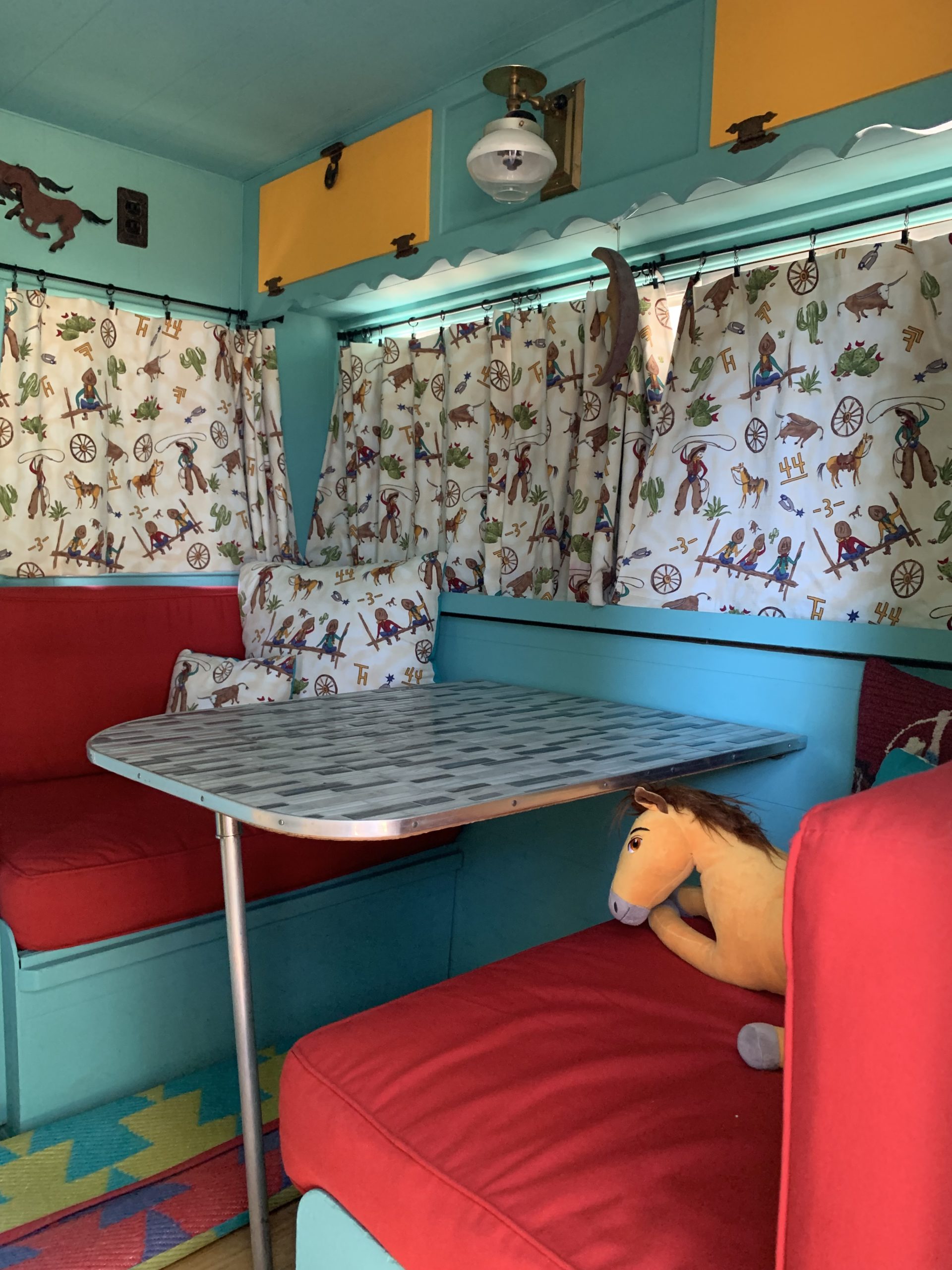 Joining a group provides networking and making fabulous new friends in the process. When you go camping you get to check out everyone else's campers, chat about it, and who knows you might find someone who is selling one!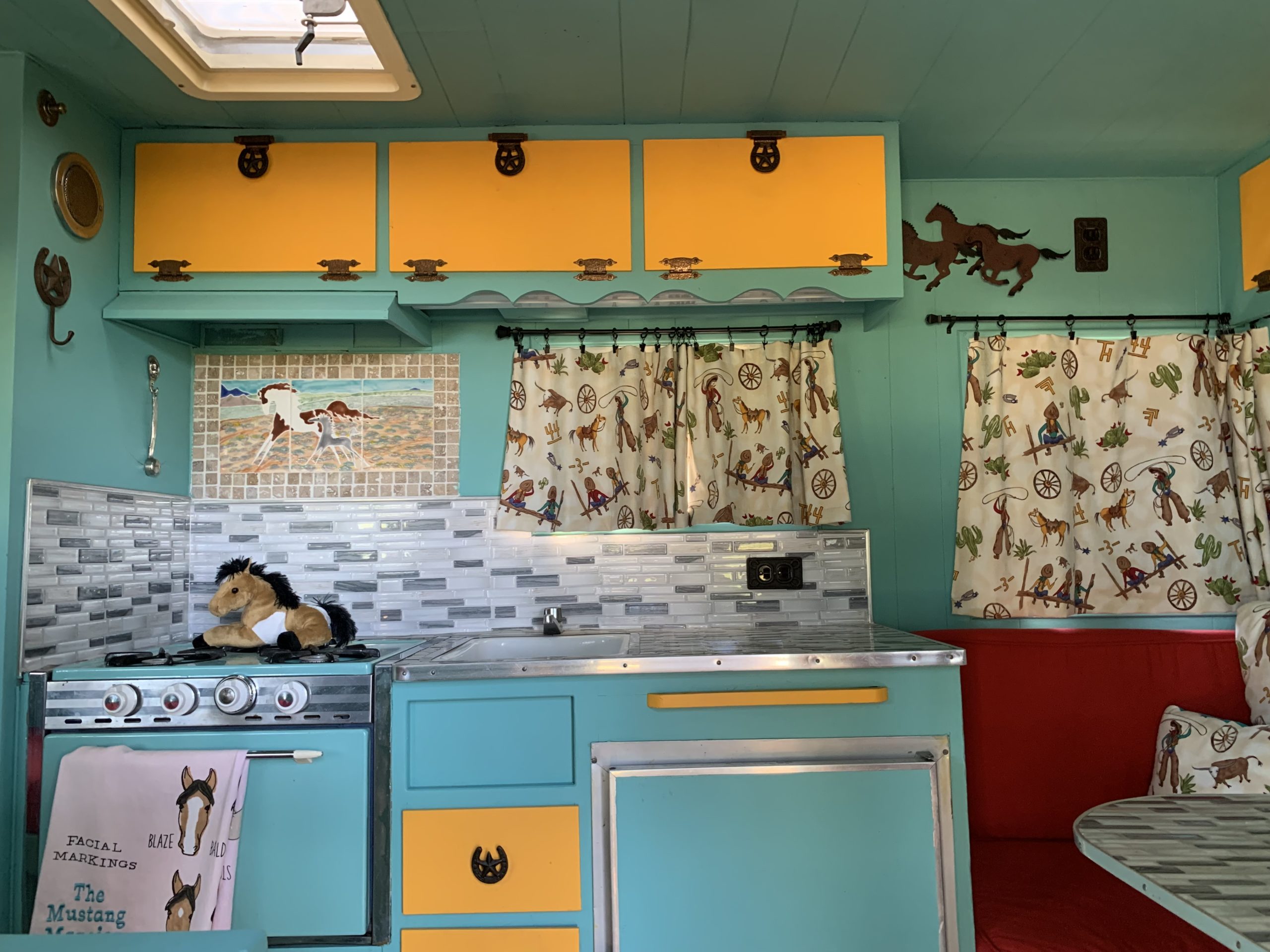 My friend Angela Williams, when not busy helping her husband grow their Inspection company, is always out camping. Twice Angela has found a trailer from another girl camper by word of mouth. Her newest one is the Mustang Mansion. ADORABLE! For Angela, being a horse woman, this vintage camper is a perfect match.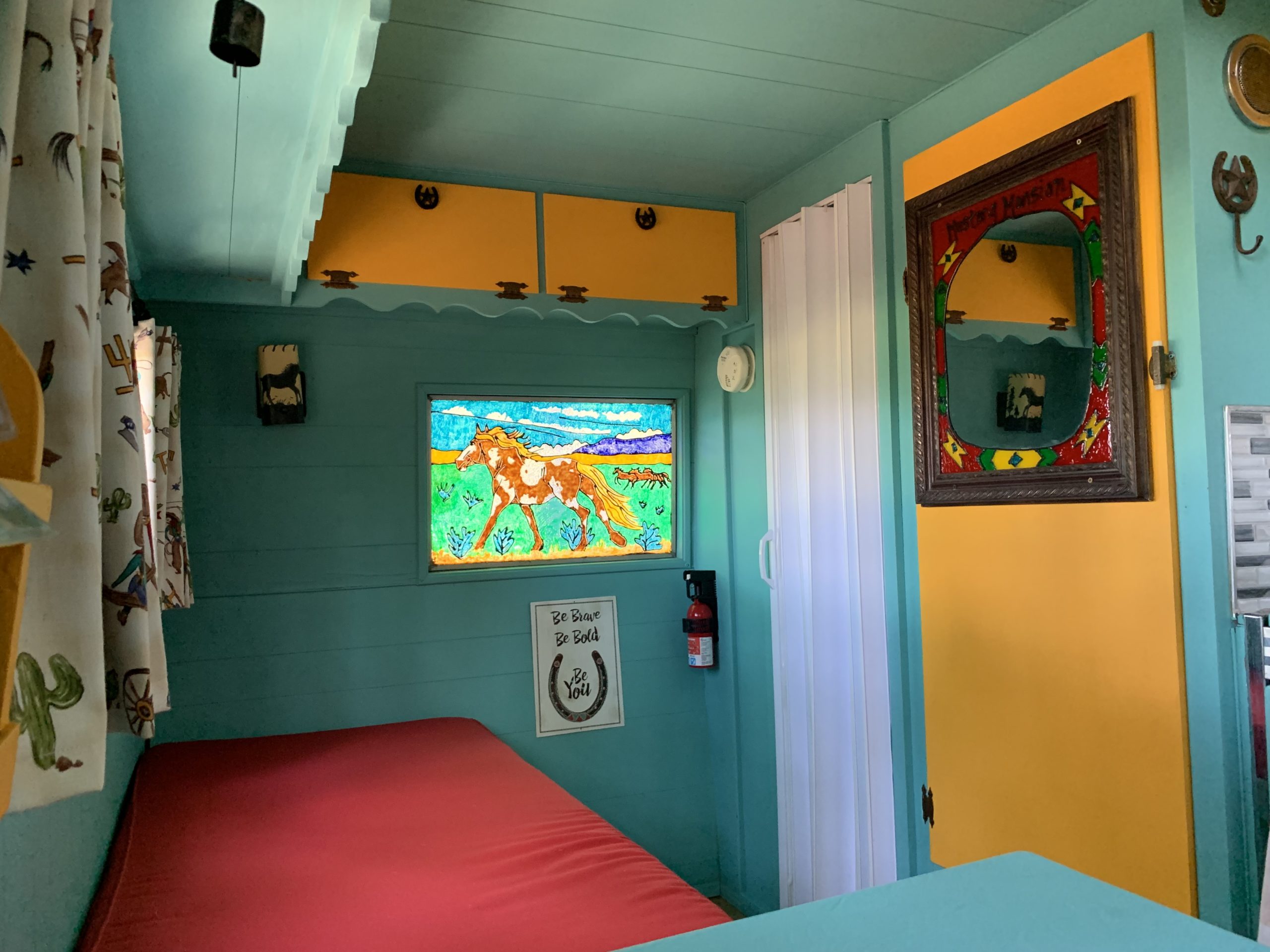 Start by getting out there to meet other girl campers and learn all about camping. Decide then what you want and need in a trailer, or if towing is for you!
Enjoy the pictures!!