The Clam Tent will protect you from biting insects and that alone will make it to Judi's favorite items list. This is the Clam Tent by Quik-Set. The model I have is the Escape Sport. I want my campsite to look super cute, so therefore, I have a red one to match my camper.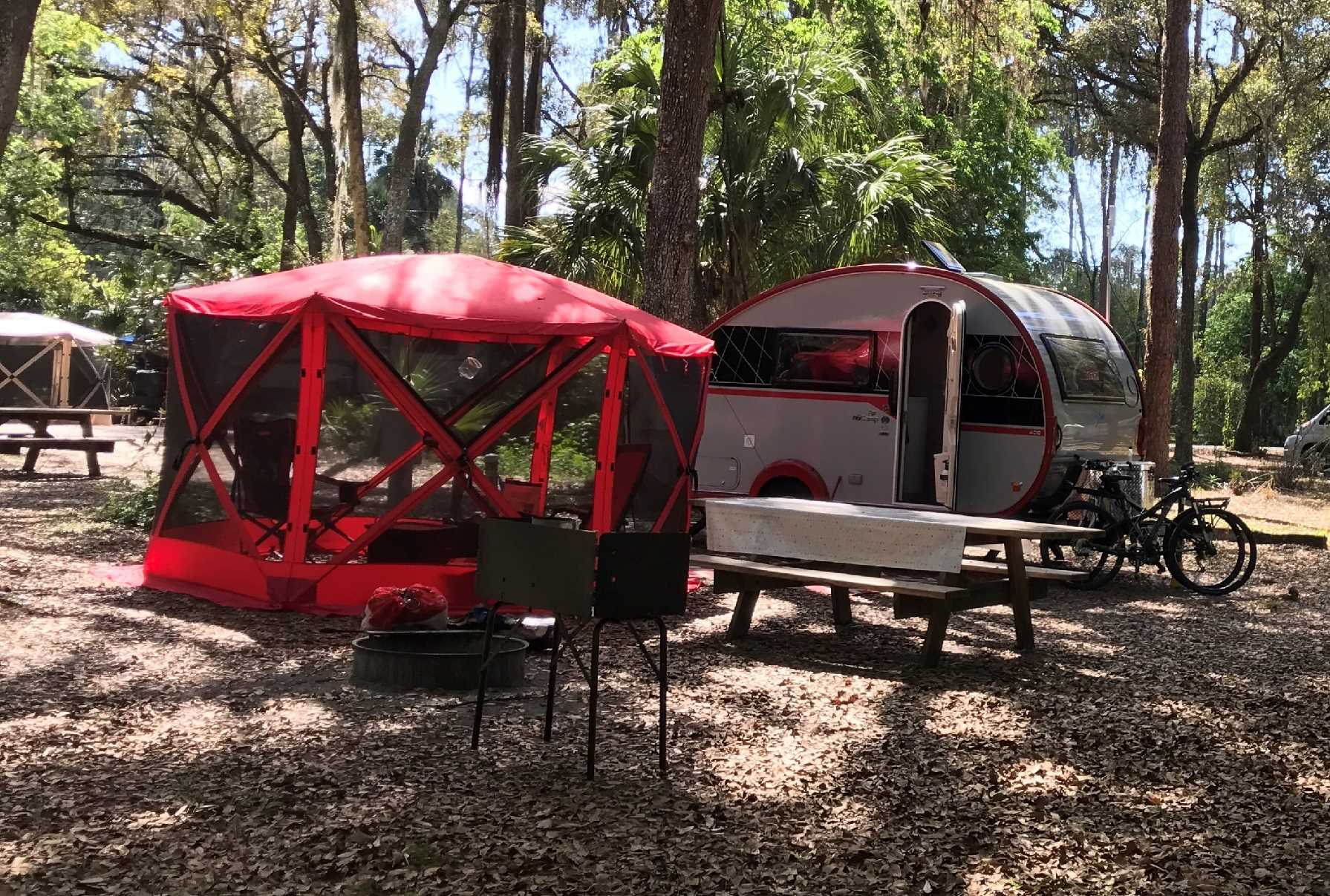 In addition to providing protection from biting insects we we had an enormous amount of these falling from the trees.
They may be cute and a sign of a healthy environment but no one wants them in their hair. Or, on their plate. The Clam Tent was a favorite place to gather while we camped. I am not an entomologist. If you know what these insects are drop a comment below.
I hope to be able to get a Traveler in red for my solo travels.
Send me a picture of your Clam tent. What color do you wish they had?
–Judi