Podcast: Play in new window | Download
I had a lot of fun last week answering listeners questions and this week I am wrapping up this installment of FAQ's. There's a lot of information out there and plenty of trusted resources. When I am unsure of something I pull in an expert which is why you will see links here to past podcasts with those "in the know."
Part Two – FAQ's

Submitted by: Ginny McKinney
Can you be a Girl Camper if you have never camped before?
I can't say yes to this in enough ways! I am so glad to have the opportunity to answer this question because it really is at the top of the FAQ list!
I want to go back a bit here and share a little story. When I started the podcast 3 1/2 years ago, I thought that the listeners would be Girl Campers, those already camping, towing, RVing etc…It shocked me then and still surprises now, that our audience is about half and half. There are so many Girl Camper wannabes. Over the years I have dedicated many podcast episodes to the topic of Becoming a Girl Camper and just a few months ago I gave these episodes a special spot on the Girl Camper website so that they would be easy to find. A few of the titles in that link are:
I don't have a trailer
I don't know how to tow
I don't have anyone to fix up a vintage trailer for me
I live in an apartment and can't store an RV
Episode 68: Becoming a Girl Camper in 2017
Episode 38: Hope for The RVing Widow
https://girlcamper.com/becoming-a-girl-camper/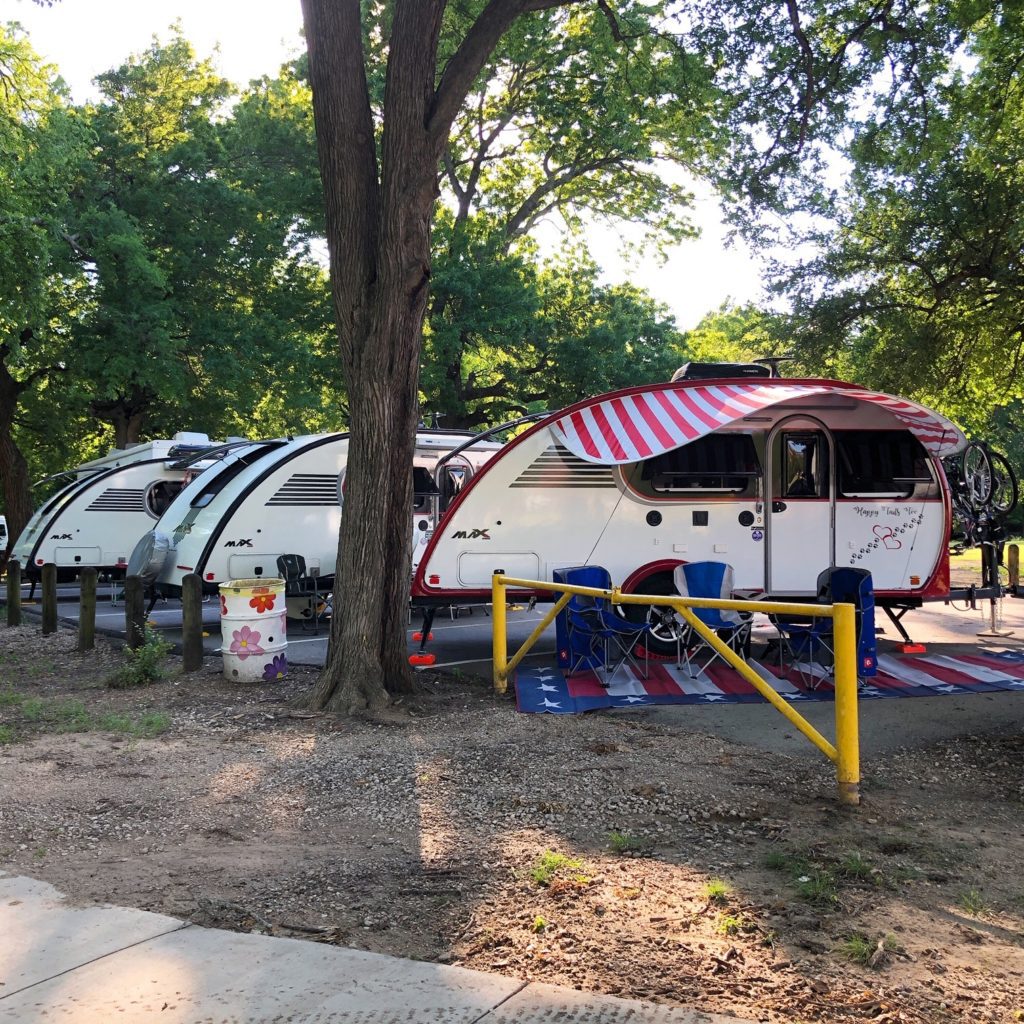 Submitted by: Jeanne Gaffney
How do you bake in your camper if you don't have an oven?
That depends on whether you have hook ups and how badly you want that baked item. If you don't have hook ups, you can use a Coleman Cook Top oven that sits on top of a Coleman two burner portable stove. You can bake biscuits and small cakes in it. It folds flat, has a built in thermometer on the door so you can adjust the flame to maintain a desired temperature and then use it to keep food warm.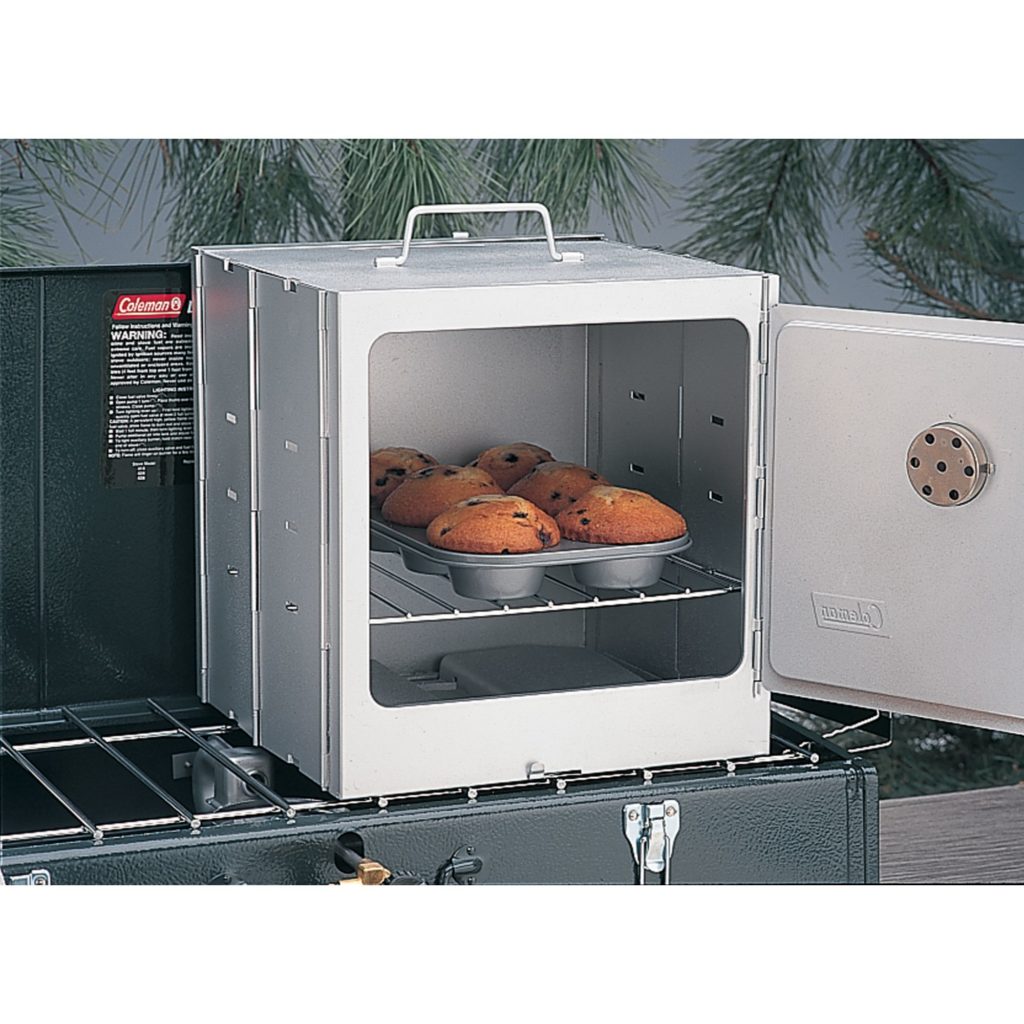 If you have hook ups at the campground and don't mind carrying around a portable oven, Camp Chef makes a great outdoor oven that is much nicer and more reliable than the Coleman. You can also use it much more safely inside.
A last option is just a toaster oven. I have one that I paid $19 for at the grocery store and it heats up so quickly and also broils. I use it to heat up leftovers,to make toast, bake things and it is small enough to take in a camper without giving up storage or a whole lot of counter space. Both the Camp Chef and the toaster oven can be placed on a table outside and used there as well keeping the heat out of the RV.
Camp Ovens
https://www.amazon.com/Nostalgia-BSET300AQ-BSET300BLUE-Breakfast-Station/dp/B01F5D10TG/ref=sr_1_8?keywords=camp+oven&qid=1562940639&s=gateway&sr=8-8
https://www.amazon.com/Camp-Chef-Deluxe-Outdoor-Oven/dp/B07H7T41KW/ref=sr_1_5?keywords=camp+oven&qid=1562941238&s=gateway&sr=8-5
https://www.amazon.com/Coleman-2000016462-Camp-Oven-13-5/dp/B0009PURJA/ref=sr_1_3?keywords=camp+oven&qid=1562941238&s=gateway&sr=8-3
Submitted by: Elizabeth
Do most girl Campers travel solo?
It depends on whether you are an experienced camper who is looking for friends to camp with or whether you are completely new to Girl Camping. Many newbies like the comfort and safety of being in the crowd and having help available in case they start to feel uncertain. Often what I observe is that once a Girl Camper has her sea legs, she wants to head out alone. Sometimes that will mean driving to an event without a caravan of friends with her. Other times it may mean a long road trip to places they have wanted to explore. For many years I camped solely with girlfriends but then I got the urge to use my camper on weekends for "me" time. I wanted to go it alone and recharge, write, read and rest!! I had the confidence to be on the road alone already but, at first, it was very strange being alone in a campground. I adjusted quickly though and love solo travel now.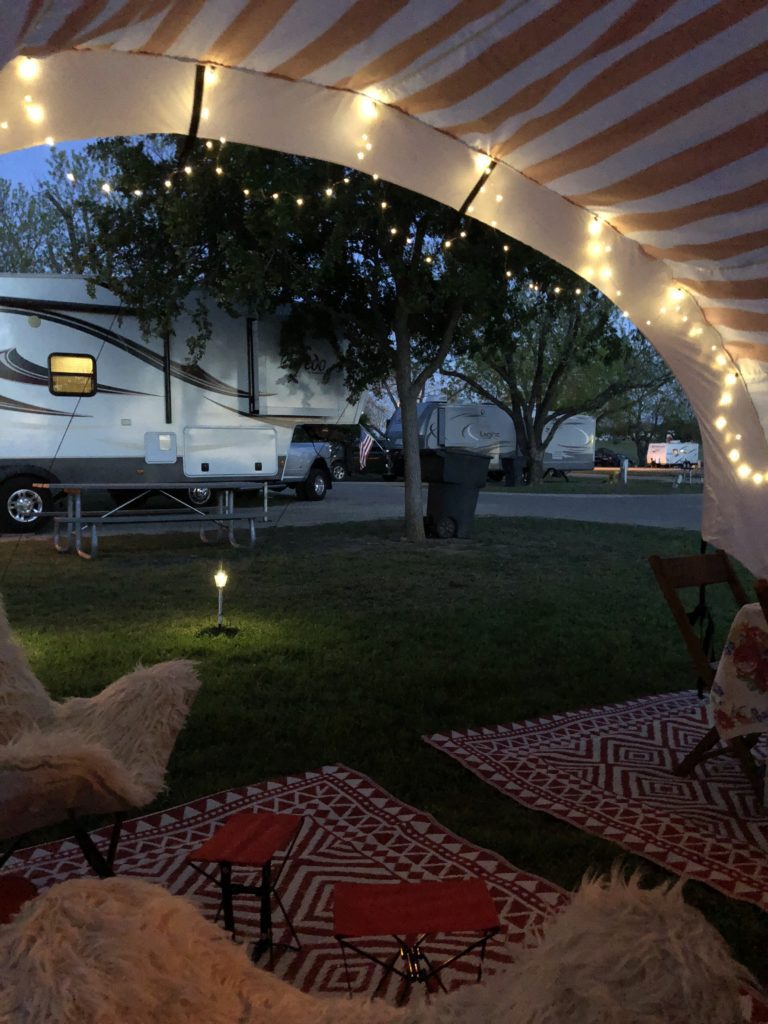 Submitted by: Diana Kamper
How often do I run my generator to charge my battery when I am dry camping?
You should have a monitor that tells you how much of a charge is left on your battery. It will all depend on what you are running and if you are being supplemented by solar. Each unit will be different.
If you have a built in generator in a motor home, there is a switch that allows your to turn the generator on from inside the unit. The generator is being charged by the running of the engine on the motor home. In the Class C that we rented last spring we were told that one hour of generator use would consume one gallon of fuel.
If you are carrying a generator with you for use while boondocking you will need to comply with the regulations at the campground you are at. If you are boondocking on BLM land you just need to be courteous of any people that might be around you.
Submitted by: Jodi Hunt
Please explain the different parts of the hitching equipment/tow package so I can speak intelligently on them.
Here's a great diagram from the Curtis Manufacturing Company. I have also included the article it was included in. It is good to know these things by name. It looks better than arriving at the RV dealership and saying I think I need a new thing-a-ma-jig. Good luck with your homework Jodi. When you are RV shopping you will be perceived as the informed consumer that you are.
https://www.curtmfg.com/basic-towing-components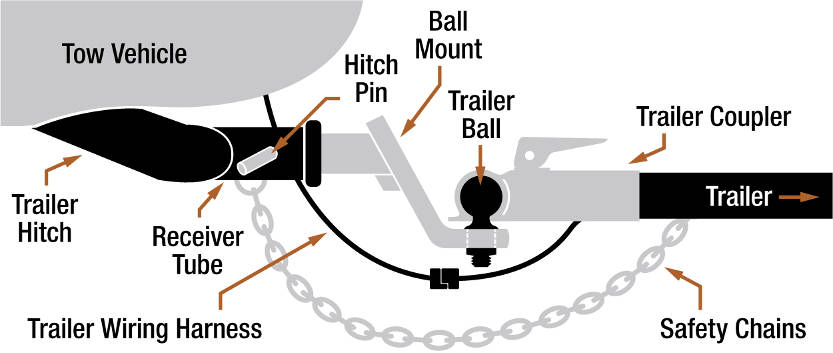 Submitted by: Susan Turner
Looking for a camper now. Is it best to buy from a dealer or individual seller? Looking for a cute glamper.
I believe that there are more reasons to buy from a dealer than from a private buyer and I did a podcast episode on Tips For Buying a Used RV. Whether you buy from an RV dealer or a private party it is recommended that you get your potential RV inspected by a certified RV Inspector. I have included the link below.
https://girlcamper.com/blog/2017/06/20/girl-camper-89-tips-for-buying-a-used-rv/
Submitted by: Lois Wills
If you have a husband who doesn't want to camp or if you have aging parents or a disabled child, what do you do? How have other Girl Campers worked around this?
Well the short answer is that you go without him. Most spouses want their partners to be happy. I have no desire to go to a Plen Air Painters Workshop with my husband, whose hobby is landscape painting, but I have a strong desire to see him happy. In fact, I often give him workshops for gifts and secretly plan what I will do when he is communing with his fellow artists. Everybody has their thing and reasonable people see this as an opportunity to do something they like, rather than feeling abandoned.
It's actually a little harder when you are taking care of aging parents or disabled children. Although your choices may be limited in that position there are a few things you can do. If your parents or disabled child are mobile, you can take them with you. Renting a cabin at a campground may be the better choice but, at least you are all out of your usual routine and hopefully enjoying the change. If you have relatives or people you trust that can give you access to respite care you can take advantage of that opportunity to get out and go camping. There are a few Girl Campers that I am aware of that travel with adult disabled children who love getting outdoors. This is a good question to post on the Girl Camper Facebook page and see what resources they use to make that easier.
Submitted by: Dana Hext
What would you say is the longest a camper could be and still be able to camp most anywhere? I have heard 24'-27'. We don't want to make a mistake downsizing.
Lengths vary in National Parks but most of the parks were built way before the upsizing of RV's. The designers never intended for fifth wheels to fit in those slots. US Parks.gov says this:
"Maximum lengths for trailers, campers and motor homes vary from park to park. The average maximum length permitted is 27 ft, but some parks can accommodate up to 40 feet in length. Some parks may have electrical hookups and dump stations. You should check with your favorite parks for their specific maximum lengths and available facilities so you won't be disappointed when you arrive."
Outdoors RV has a one sheet of all the National Parks and the biggest unit allowed in each. Remember that the bigger the spot, the fewer available so book early.

https://outdoorsrvmfg.com/wp-content/uploads/2017/11/National-Park-Trailer-Length-Chart.pdf
Submitted by: Theresa Corall
How do southern campers keep cool?
I know that you are in Florida Theresa and that is very hot and muggy in the summer. Texas too. So many of the Texas Girl Campers just close up shop in the summer. They camp in the spring until the weather becomes unbearable and then spend the summer by their pools until the fall weather kicks in. Another option is to camp with hook ups so that you always have respite from the heat. I remember camping in my vintage trailer in the hottest days of summer at a primitive state park with no hook ups and just going home early because it was just that bad. If you don't mind the heat, you can employ some of the stay cool tricks that boondockers employ. Ginny McKinney, our Girl Camper from West Virginia just posted a picture of her on an overnight stay enroute to Colorado where she had no access to electric. She used a gallon jug of frozen water propped in front of a battery operated fan and positioned to blow directly on her. The ambient air is still hot but you are at least cooler. The last option is to camp in cool places. Our friend Sandy was camping in my driveway for the last two weeks but the mugginess of NJ got to her and she headed to upstate NY where she is enjoying evening temps in the 60's. Perfect camping temperatures.