Podcast: Play in new window | Download
Walter Cannon has dedicated his career to RV Saftey. He was a founding member of the RV Safety and Education Foundation, an organization created to increase awareness of RV saftey issues and create educational materials for that purpose. Over the years the Foundation has grown to be a comprehensive source for all things related to RV safety.
I first met Walter when he and I were both speaking at the same RV show. I was fairly new to RVing and towing a little trailer with a big tow vehicle. That was my way of making certain that I was "covered." Go big or go home. I was uneducated about how to match a tow vehicle to the RV. Walter was doing a talk on matching your tow vehicle to your RV. I sat in on all three presentations.
https://www.rvsafety.com/courses
https://www.rvsafety.com/registration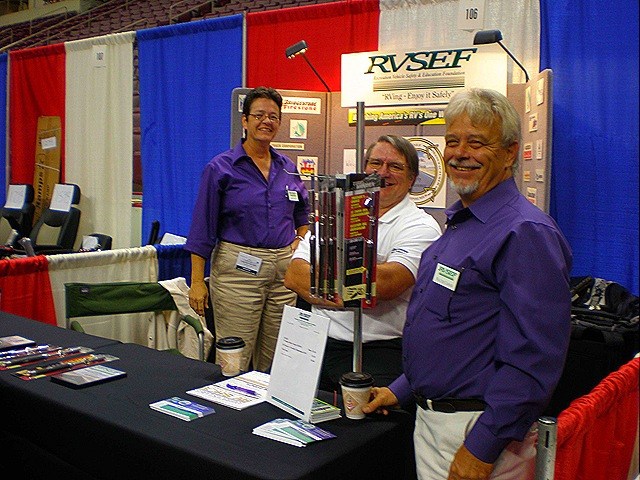 Each year Walter hosts a hands on RV Safety Conference in Elizabethtown, Kentucky. Last year several of the Girl Campers attended the conference and found the event to be so comprehensive and invaluable for new and experienced RVers. This event is taking place again this year from September 29 – October 3. The RVSEF is offering a coupon code for Girl Campers for $25 off registration. The code is Girlcamper2019. You can access the registration in the link below.
For those who may not be able to make the Kentucky event, Girl Camper and the National RV Inspectors Association is offering a three day program in Athens, Texas from November 6-10, 2019.
https://www.eventbrite.com/e/camp-in-camper-college-tickets-65575806001