It all started a little over a year ago at the young age of 64. I bought a Casita 17′ travel trailer. I had retired and quickly found out I missed people and doing things. I enjoyed waking late and drinking coffee in a leisurely fashion. However, I was not happy. Years before I had seen some trailers at our city park on display by women campers (Glampers) before I retired. I started researching women campers and Girl Camper became my goal. Now, I had no idea how I was going to do something that I had never attempted was going to happen. BUT–in life you choose one step at a time and you are on your way!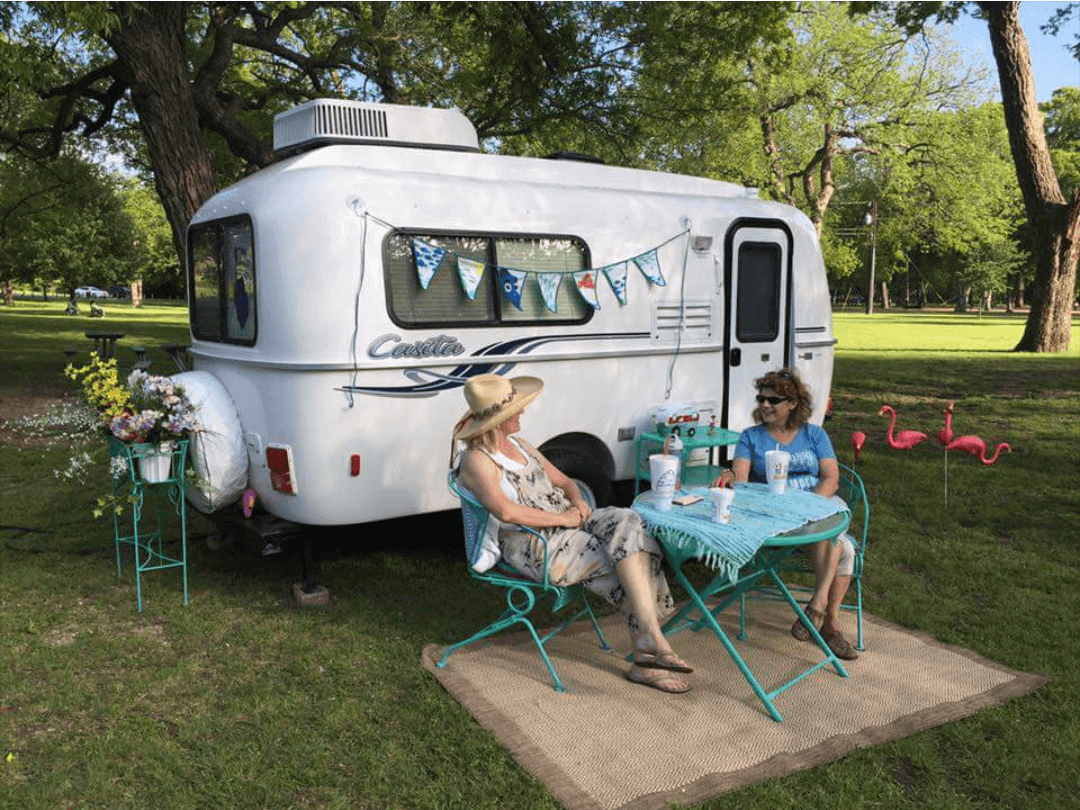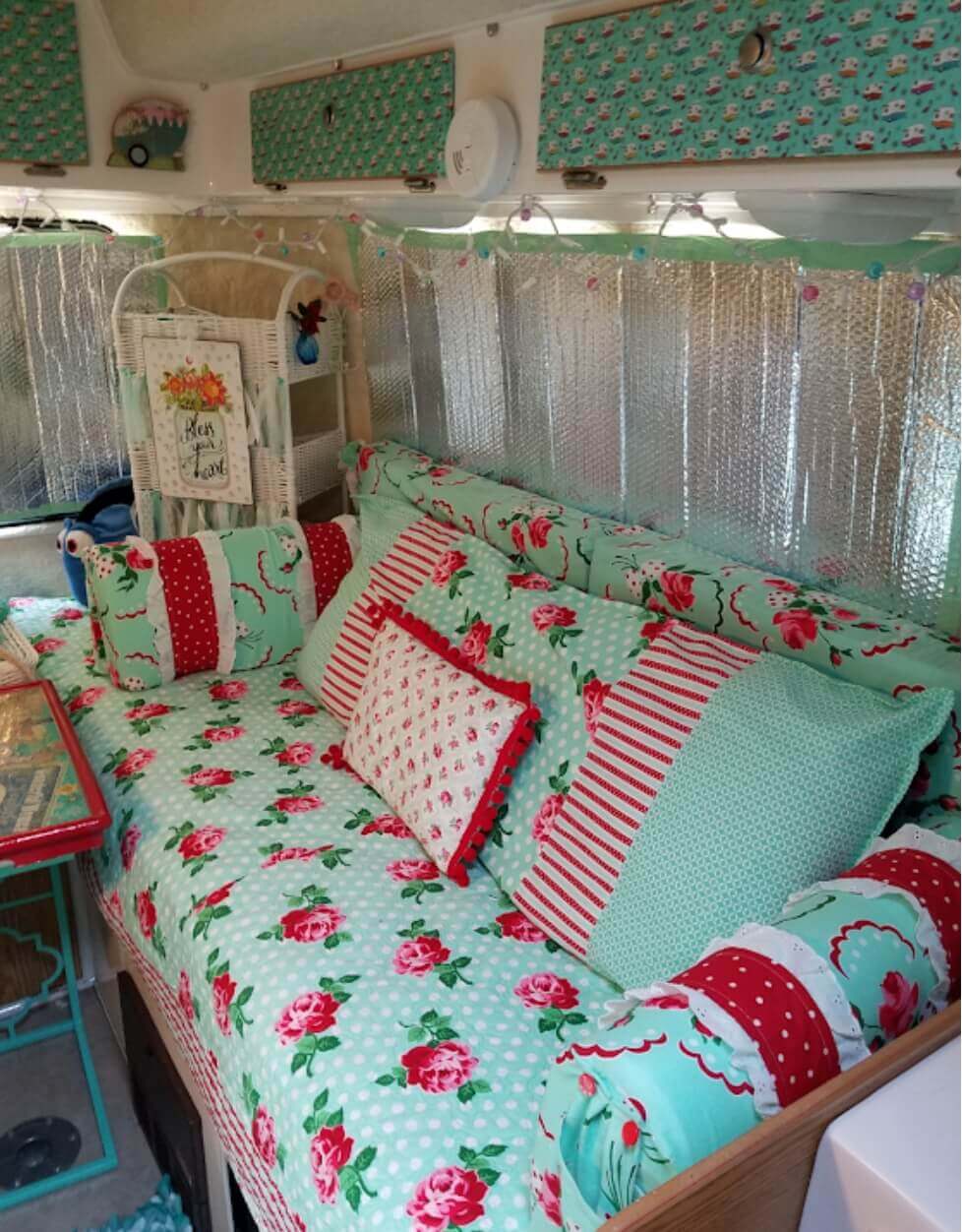 I went to the Casita Manufacturer in Rice Texas and looked at the floor models. I chose Casita because I had seen and loved the cute little shape. I knew that they were small, easy to pull, and user friendly. They were close by and I knew they had a great reputation. I love the vintage trailers and yes you always think you need a little bit more room. The fact is I knew I would be solo on these camping trips and needed what I could handle. She is perfect for me. I went through some learning curves on backing, but knew on the first adventure I was hooked. I found out my life was not over, but changing with a new chapter that was going to turn into a book.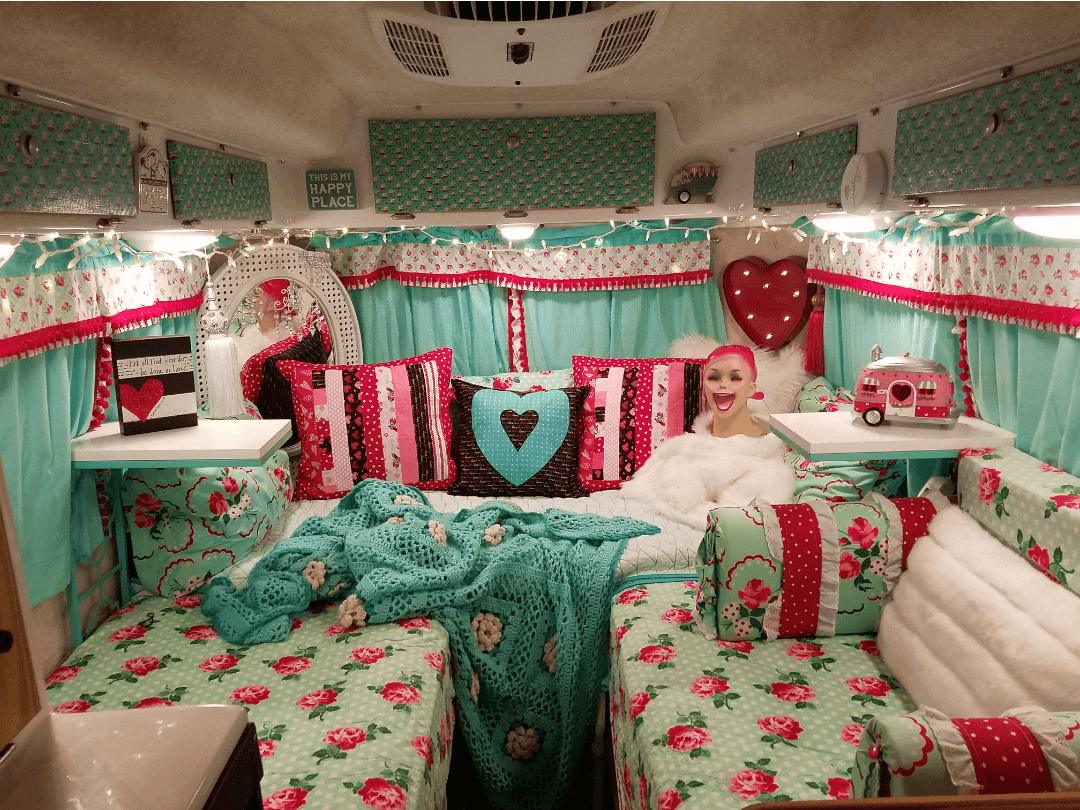 I named my trailer, Dory. I am often accused of chasing squirrels and then being like Disney character. I decided to embrace her philosophy: Just keep swimming. Everyday is a new day, get distracted and just go. We always come home, but seldom in a straight path.
She sets in my backyard and there is hardly a day goes by that I don't go visit her. She has become my nest. On days when my house is full of noise and I need some quiet "me time", I will go take a nap in Dory. Yep, right in my backyard. Call me crazy, but is is an instant refuge from chaos to peace. Other times, I welcome camping out with my wild wonderful bunch of women campers. There is a Sisterhood that would take another whole story. I have in the last year met what I know are lifelong friends–sisters given to me by God. This adventure is a blessing and I pray that other women will take that first step. You do not have to do it alone. There are many websites, podcasts, and groups you can join. Then there are your sisters at the campground, there to greet you with a hug and willing to help you set up camp. It is empowering, fun, and fills your soul with new friends.