In our world, "Camping like a Girl" often means enjoying home luxuries in our tents or RVs and nowhere is that truer than in the sleeping nooks we create. Making up an RV bed can require some strategy though. They are often not a standard size, can be situated against walls that make them difficult to make and are often half the thickness of a standard home mattress.
Below are a few solutions to common RV bedding problems.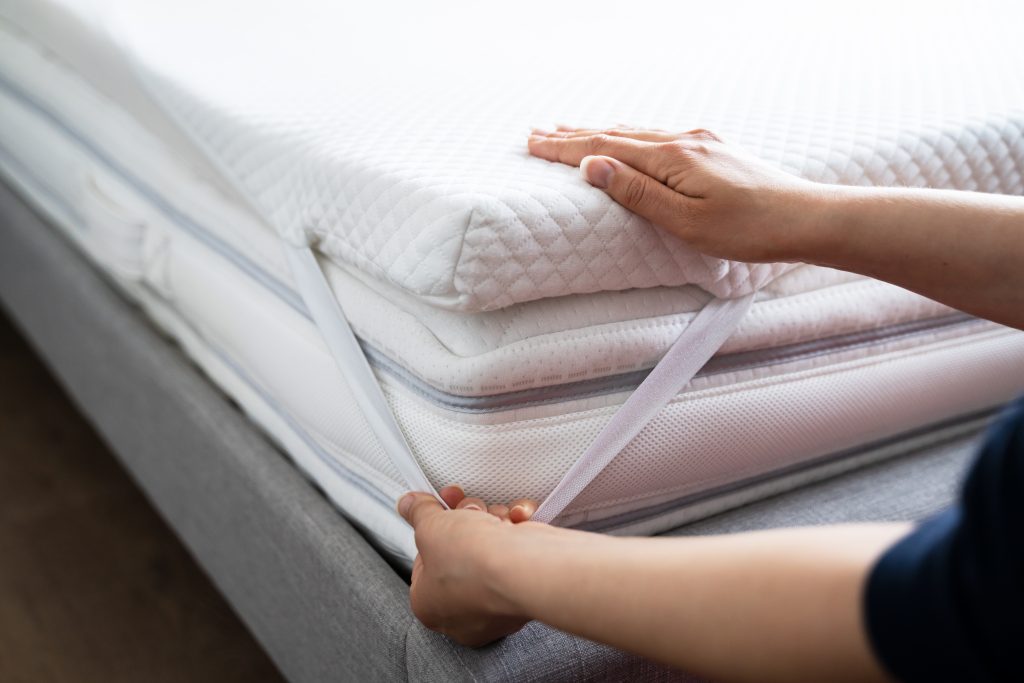 Add a mattress topper to your factory-installed mattress for extra depth and comfort. This will also help your sheets fit more snugly.
Sew in added elastic to the edges of your fitted sheet so that all the edges are elasticized. This will hold it tight around the whole mattress.
If you RV a lot, consider purchasing a high-quality custom-made mattress. Your back will thank you.
If your bed is shorter than the standard Queen, shorten a standard fitted sheet for a tighter fit.
Order a set of custom RV sheets for your bed. Mattress Insider lets you order sheets in any size or shape.
Install a set of "springs" between your mattress and the plywood. This will add some more cushioning and allow for better airflow. Camco makes a set consumers can put in themselves.
If you have underbed storage, install front access to the space with premade doors from a home supply store. You won't have to lift the mattress to retrieve things.
Purchase a Beddy's bed system that makes making an RV bed easy. The fitted sheet has a zipper that connects the quilted top so making the bed is a "zip". Use the code GirlCamper (one word) at checkout for 20% off your order, too!
This article first appeared in the 2022 winter issue of Girl Camper Magazine.