It's easy to go down the rabbit hole of tiny trailer crafts, from themed jigsaw puzzles to gingerbread kits, but my favorite I've found so far has to be this vintage camper birdhouse model from One Man, One Garage.
Based in Nashville, Tennessee, this creative laser cutting studio offers a variety of models, puzzles, ornaments, and more, made out of natural light wood that you can customize and paint. According to the website description, this birdhouse was inspired by photos of a 1974 Scotty the artist once owned. The beauty of it is that you can paint it to look like your owner camper, like I did. The kit comes flat-packed in five punch cards and you just pop out the pieces and snap them together.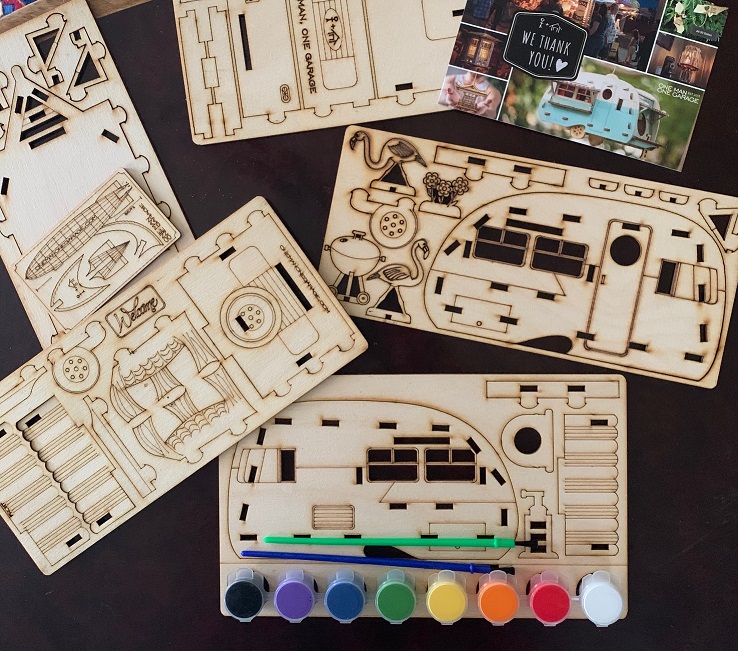 The kit includes over 40 parts to build the miniature camper with awnings on three sides, plus flowers for the two window boxes, curtains, a spare tire, leveling jack, a welcome mat, two flamingos, and a classic Weber style grill. Some parts are very tiny, so you have to be careful popping them out. I broke one of the flamingo's legs and have yet to glue it together (though no glue is needed to assemble the kit). You can order the camper unpainted or pre-stained in a variety of vintage hues.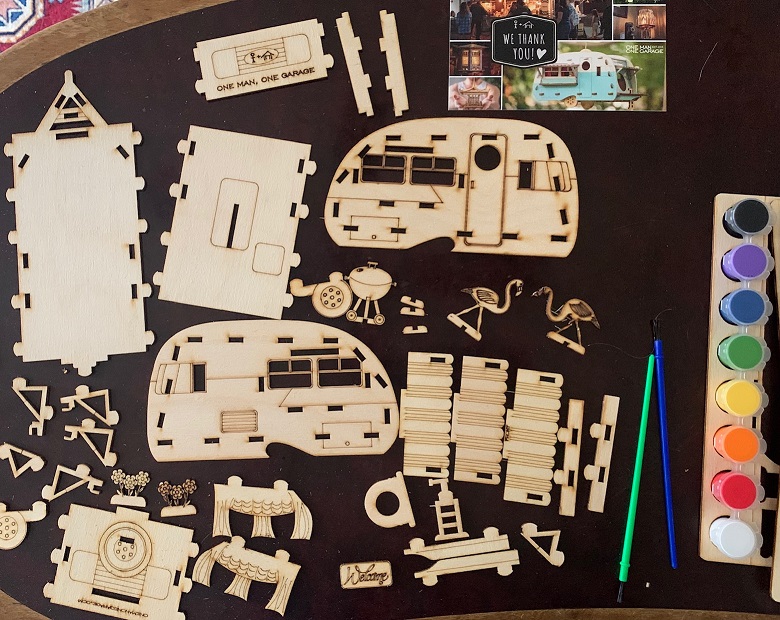 I thoroughly enjoyed assembling and painting this birdhouse and am trying to decide which of the gorgeous luminary, patio, or lantern kits the company makes that I want to tackle next to decorate my campsite. Like I said, rabbit hole!
And if you're wondering about the title of this post, listen to this song by They Might Be Giants.
—Written by Kim Foley MacKinnon
Please join my Girl Camper Massachusetts Facebook Group, introduce yourself and join the conversation!
To subscribe to the Girl Camper Magazine, click here (tip: I often write for it!)
Want to meet fellow Girl Campers? Sign up here for events. Open to all!