Recently, I have found it challenging to find a campsite with RV sewage hookups always readily available. In this situation, rather than hooking up and heading to the dump station throughout my stay, I sought an alternative to make my outing less stressful. After some research, I found that the Camco Rhino PortableTote is popular among RV owners for its durability and convenience in emptying and transporting wastewater. Different options are also available for the Camco Rhino Portable Tote to fit your needs. Here's a review of the 28-gallon version of the RV Tote: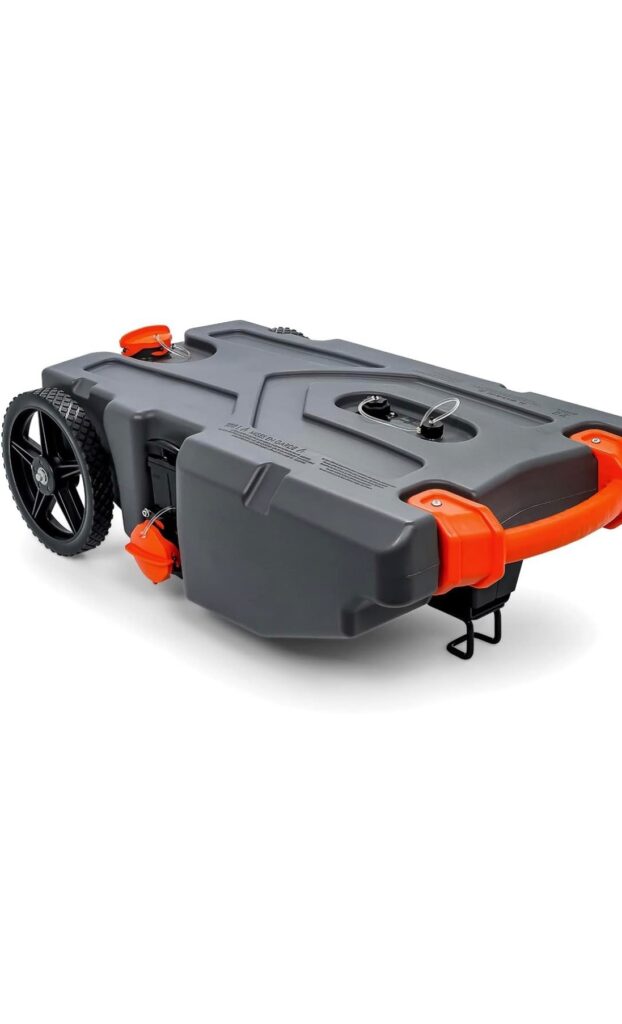 Design and Construction

Camco designed the Rhino Portable Tote with heavy-duty polyethylene material resistant to UV rays, rust, and corrosion. The tank has a robust design, and the wheels are sturdy, allowing effortless maneuverability even on rough terrain. The tank also features a large, rugged handle for easy towing.
Capacity and Convenience

With a 28-gallon capacity, perfect for my RV, the Camco Rhino Portable Tote offers a decent amount of space to hold grey and black water from your RV. It is a suitable size for smaller to medium-sized RVs and is generally sufficient for shorter trips. The tote tank has a 3-inch bayonet cap that ensures a secure and leak-free connection to your RV's waste outlet.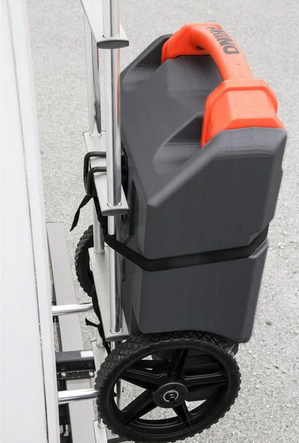 Easy To Use

Using the Camco Rhino Portable Tote is relatively straight forward. To empty the waste, you connect the tank to your RV's waste outlet using the provided bayonet cap and hose. The tote has a built-in ladder hook and a vent for improved airflow during emptying, which helps prevent splashing and odors.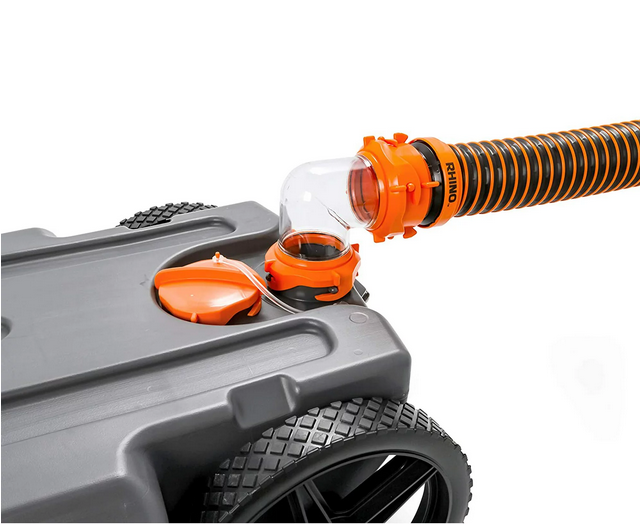 Portability
One of the key advantages of the Camco Rhino Portable Tote is its portability. The tank has large wheels that make it easy to transport the tank to the dump station. The handle is long enough to allow for comfortable towing, and it can be folded down for compact storage when not in use. I also park my vehicle nearby to make hookup and tow more convenient, as it can become heavy when complete. Camco also makes a version with steerable wheels.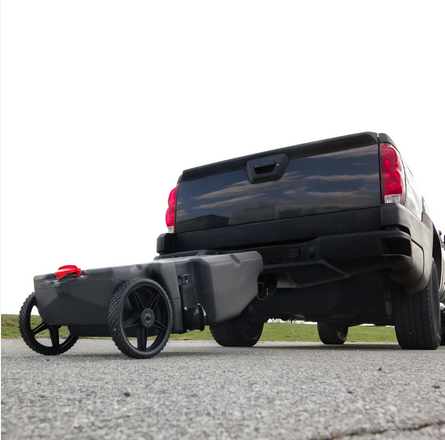 Overall Performance

The Camco Rhino Portable Tote generally performed well in terms of durability, ease of use, and portability. The heavy-duty construction ensures that the tank can withstand regular use and exposure to the elements. The large wheels and sturdy handle make it easy to transport the tank, even when filled. The tank is
designed to be easy to clean after use.
The 28-gallon Tote is a durable and convenient solution for emptying and transporting wastewater from my RV. Its sturdy construction, easy-to-use design, and portability make it suitable for me when sewage connection options are unavailable.
Check out their online store at Camco Outdoors and use coupon code GIRLCAMPER10 for a special discount.
Connect with our chapter!
Stephanie Lemma
Pennsylvania Guide
Girl Camper Magazine: Subscribe to Girl Camper Magazine here! Girl Camper Magazine
Events: Check out upcoming Girl Camper Events – you can attend events in any chapter! https://girlcamper.com/events-page/
Main GC Facebook Group – Join over 350,000 like-minded women in our public Facebook group! Girl Camper FB Group
Facebook Page – This is my public Pennsylvania page where I'll share Girl Camper news, events and more. Girl Camper – Pennsylvania