My favorite place to leisurely walk or ride my new Rad City bike is the Loveland Bike trail! Every time out of state friends and family come to visit, it's definitely my "go to" place to take them because it's truly a unique experience! Imagine walking, jogging, biking on a tree lined shaded path along the banks of the Little Miami River. You might even see an occasional horseback rider. It doesn't get better than this anywhere! Not only is this trail set in a beautiful historic town, it has a plethora of specialty retail shops, great food, sweet treats and even a brewery! The many dining options feature a variety of outdoor venues complete with tables and umbrellas to an actual railroad caboose! Or, bring your own food or order "order out" at one of the many eatery options to take to Nisbert Park. Spread a blanket or use one of the many picnic tables to enjoy your picnic lunch at this park just steps away from the trail.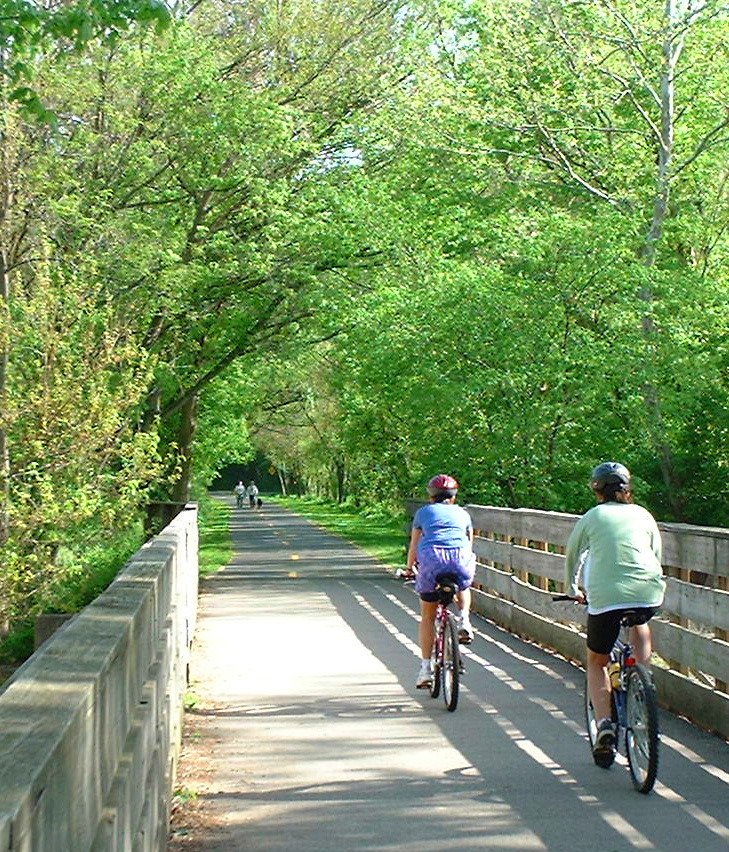 The Loveland Bike trail is part of the Little Miami Scenic Trail which is the third longest paved trail in the United States, running 78.1 miles though five southwestern counties in the state of Ohio. starting at Springfield in Clark County and ending at the Little Miami Golf Center. Cities along the trail include: Loveland, Yellow Springs, Xenia, Corwin, Oregonia, Morrow, Foster, Milford, and Terrace Park. The Loveland trail was built along the abandoned Little Miami Railroad right-of-way. That railroad in this area started providing passenger and freight train service between Loveland and Cincinnati back in 1842.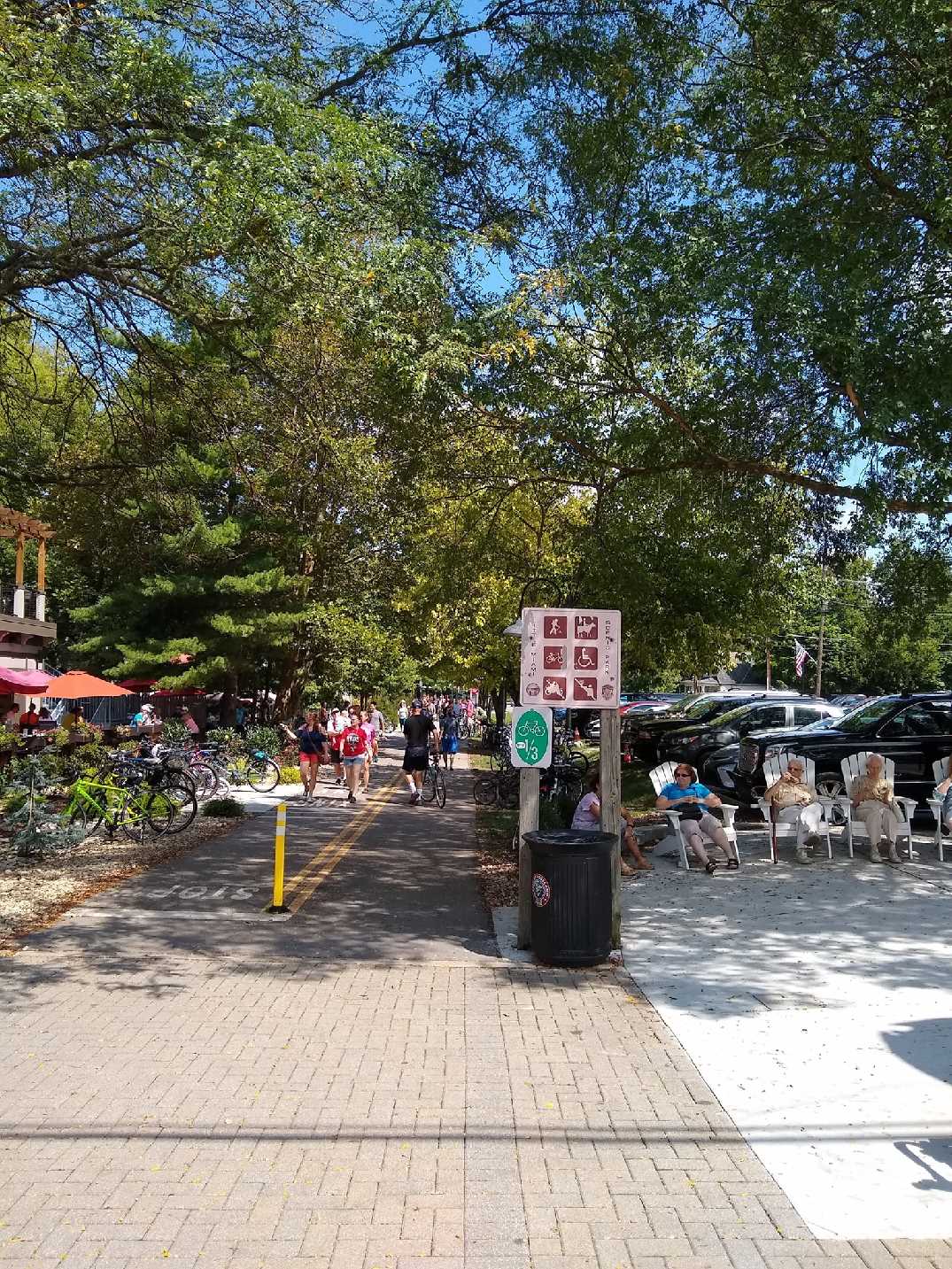 My preference is to visit during the week and avoid the crush of weekend visitors May-October. My typical day at the Loveland trail starts about 10:00 am and when visiting by foot I always need to keep in mind for every step I take forward, I need to make sure I have the energy to get myself back to my starting point! I walk about 3 miles then turn around and head back to town stopping in at the Nisbert Park restrooms for a bio break and freshen up. Next stop is Narrow Path Brewing Co. This establishment could not be closer to the trail! I pick up a howler or growler of my favorite, Blackberry Bourbon brew 6.7%. These people are creative and their recipes are like none you will find at other breweries. Their mission is "to craft excellent, approachable, inspiring, and refreshing beer to quench a thirsty tongue and lift a weary soul." Once beer is in tow, I call and place a pick up order at my favorite eatery, Paxton's Grill at the entrance of the trail. I seldom deviate from my order, a cup of their delicious Hungarian Mushroom soup and a Cobb Salad with crisp romaine topped with grilled chicken! I head back to Nisbet Park to devour one of the finest lunches and sip to my heart's content, my day is complete!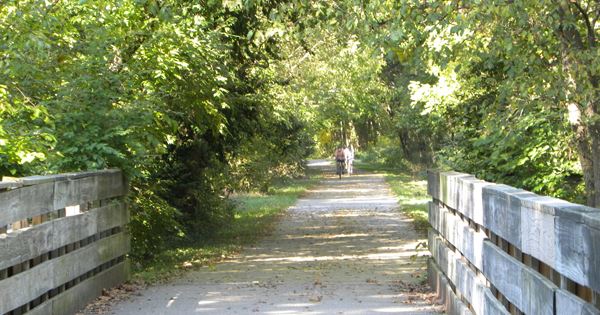 If I am biking, it's 14 miles to Morrow and there are a variety of eateries located on this section of the Little Miami Scenic Trail. If you need a bike, Loveland Bike Rental is conveniently located at the Loveland Nisbet Park trailhead. They carry a large variety of bikes to rent. These include hybrids, single speed cruisers, child trailers, tandems, recumbents, and road bikes.
I hope to see you on the trail!
Rayma Waters |Girl Camper Guide to Ohio
Connect with Rayma & her Girl Camper Group
Facebook Page – this is the link for where you can tag us and we can tag you! This is where I'll share general Girl Camper news, events and more. https://www.facebook.com/Girl-Camper-Ohio
Facebook Group – Please join the private Ohio Group so you can participate in this supportive and fun community! Private Black Hills/Ohio Chapter Group
Events-Be sure to check out the Girl Camper Events I'm hosting.