I love to take my doggies along on all my trips. The older husky-mix, Emmy really gets annoyed with having the much younger 2-year-old Cavapoo, Fitz, hanging all over her. Let me correct that, no, she doesn't like Fitz to be around her at all!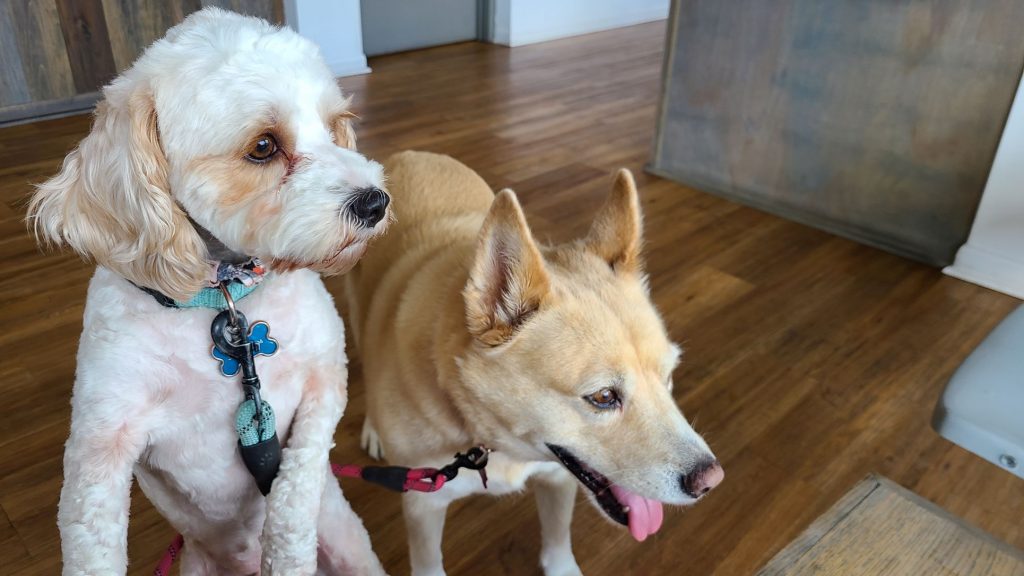 I was having the hardest time finding the right way to keep them within the "6' limit" that almost all campgrounds and parks require but keeping them comfortable at the same time. They would get tangled up on separate leads and when I would separate them, they would start whining to be near one another. Love is fickle!
Then I found the XiaZ Dog Tie Out Cable for camping. It's an overhead lead trolley system that allows them both the sense of freedom without having them tangled together while keeping them within range. I love that I can set it up in less than 5 minutes. It comes in a handy carry bag that I can just stick in my backpack or latch onto my jeans.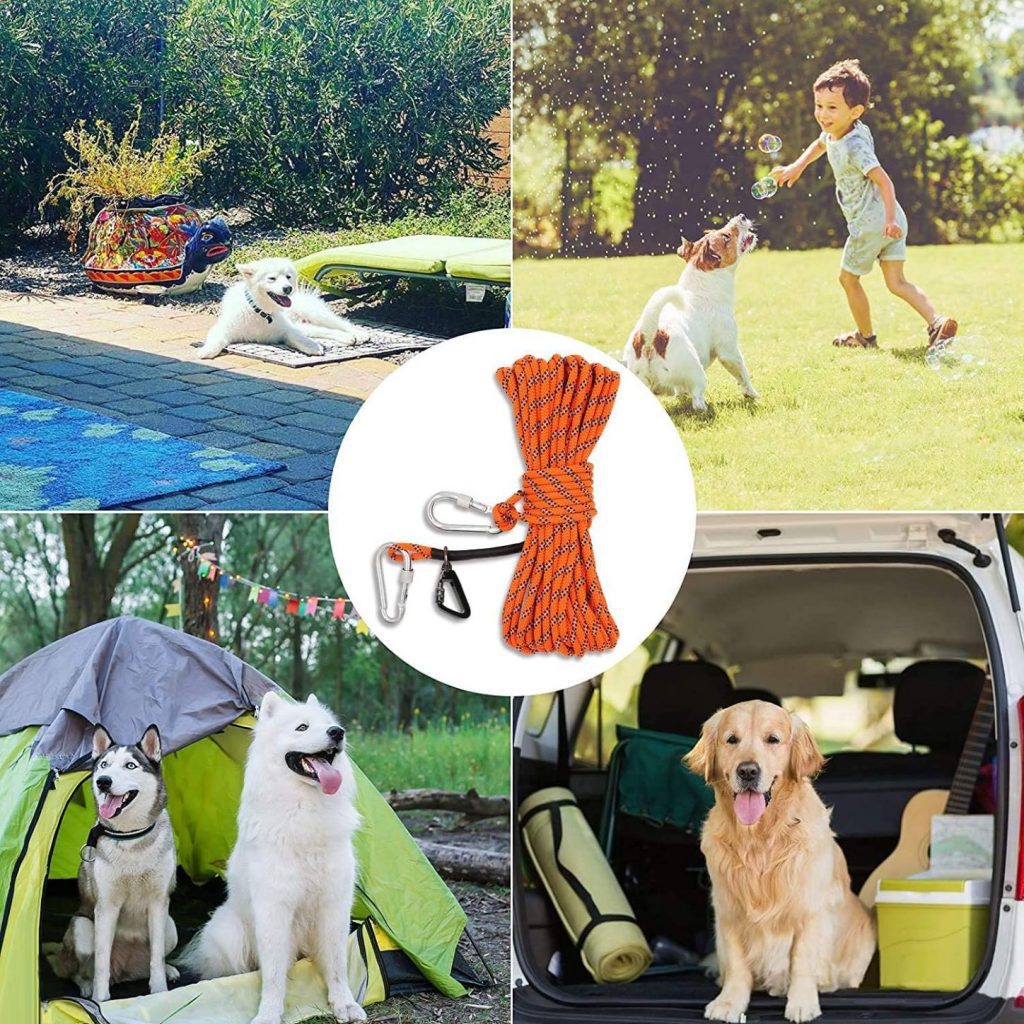 As a bonus I just re-read what was included in the packaging. Package Contents: Dog trolley runner includes: 50ft dog cable, 2 steel buckles, 1 360°tangle free clip and instruction sheet. The pictured dog is not included.
So, it seems you will have to get your own dog!
https://www.amazon.com/XiaZ-Camping-Portable-Overhead-200lbs%EF%BC%8CDog/dp/B08PFQMWRJ/ref=sr_1_1?dchild=1&keywords=XiaZ+Dog+Tie+Out+Cable+for+Camping%2C+50ft+Portable+Overhead+Trolley+System+for&qid=1633647732&sr=8-1
Lisa Singleton
Girl Camper Indiana Guide & Contributing Editor