Houseboats and patio boats are available for rent at both marinas on Oroville Lake. The lake level is so low, the boat launch ramps are closed, but you can still get out there to enjoy the lake if you want to.
I was out on the lake yesterday and it's definitely a glass more-than-half-empty or glass less-than-half-full situation. If you focus on how low the water level is, it's sad – and even scary because of what the water level implies about fire danger. If you focus on having fun in or on the water, enjoying the sunshine and birds, the beautiful sunrise or sunset – well then, it's all good.
There is a benefit to the launch ramps being closed: there are fewer boats on the lake, especially wake boarders. This can be a benefit for people who like to fish, crystal crawl along the shore, or even drift for wildlife photography…okay, people like me! 😉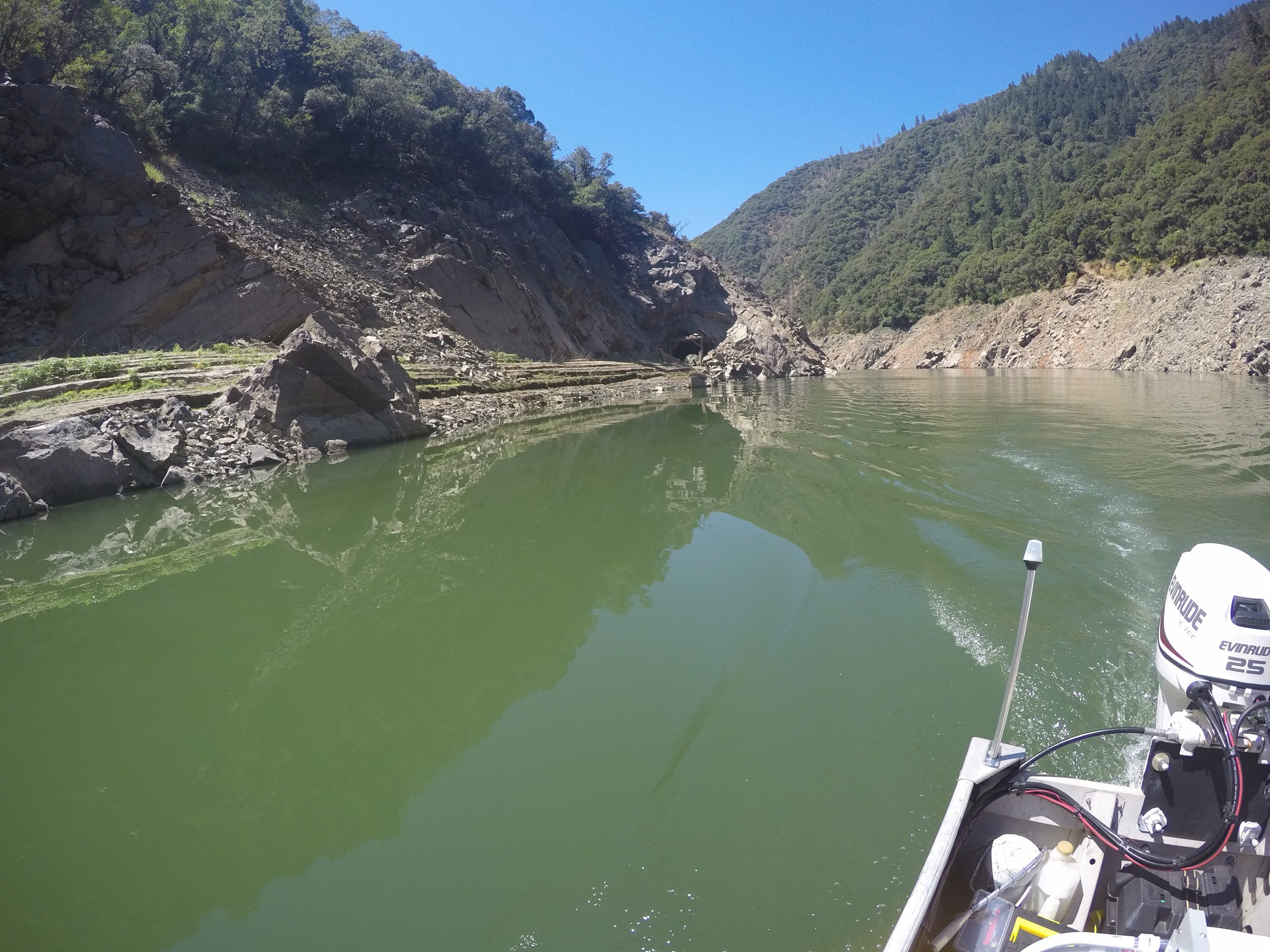 I do have one caution for you: for some reason (and no one seems to know why) State Parks is not at the marinas running shuttles up and down the launch ramp. Typically, when the lake is this low, to make it easier for us and keep people coming out (State Parks owns the parking lot and ramp), they have drivers running ATVs up and down the ramp. Not this year (note: not getting our full money's worth out of the annual park pass we've purchased). What this means for you is hiking that ramp in 90 degree weather or hotter pulling a little cart behind you with the stuff you took out in the boat with you.
I got lucky: I have been very ill with asthma and haven't been out on the lake because I knew I could not walk the ramp. I was able to make arrangements with a crew member to give me a ride back to my vehicle on a golf cart. The driver, Shawn, said they are happy to do it if people are nice when they ask. Unfortunately, many people get frustrated in the heat and start yelling at them. Ask nicely!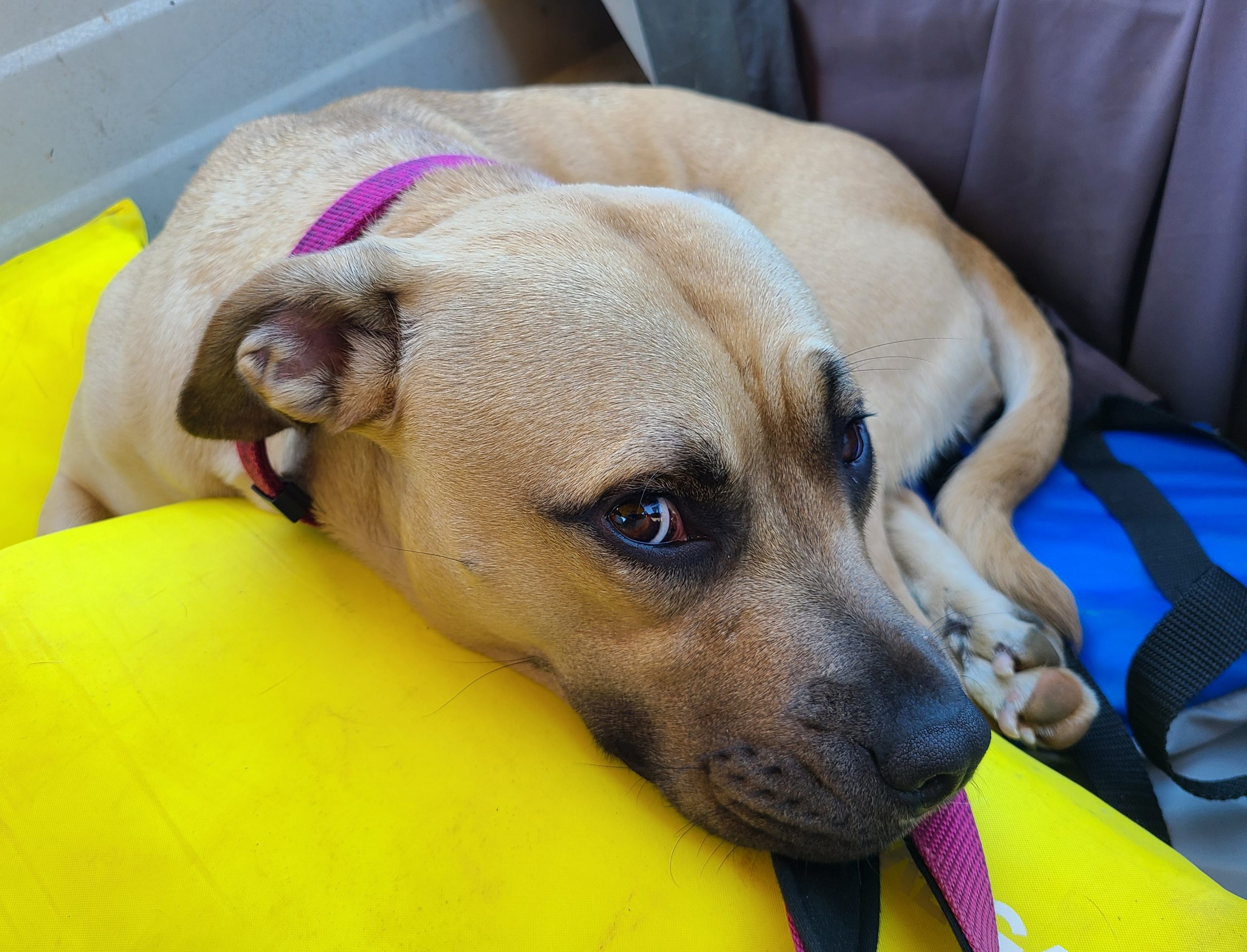 Side note: Shawn must be a very sweet guy because Jade took me by surprise by jumping in his lap when we got in the golf cart! He said he has a pit bull who thinks she is a lap dog, so Jade probably smelled his dog. All good as we put putt-putted up that ramp back to my Jeep. What a relief, as it was 90 degrees yesterday.
Here are the websites for both marinas if you are interested in boat rentals. Lime Saddle (near Paradise): https://www.limesaddlemarina.com/
Bidwell Canyon Marina (in Oroville):
https://www.bidwellcanyonmarina.com/?utm_source=local&utm_campaign=gmb&utm_medium=organic
You'll need that AC! Nearby campgrounds that have full hook-ups:
Lime Saddle Campground (near the marina)reserve through State Parks
Feather Falls KOA (Oroville) – Feather Falls Brewery and Casino is right there!
River Reflections (Oroville – on the Sacramento River) privately owned campground
I haven't been up to Shasta Lake, but I think they are probably still renting boats too.
Stay cool this summer and have fun!
Article and photos submitted by: Catherine Goggia, Northern California Chapter Guide
To see the complete list of my articles, click here: https://girlcamper.com/northern-california/articles/
Do you travel often or tend to take long trips? Let RV Trip Wizard be your trip-planning copilot, telling you where the campgrounds and RV parks are that will accommodate your RV, trailer, or tent – plus get a free RV Life GPS account: https://www.rvtripwizard.com/#5ff359c12459b
Follow the Girl Camper Northern California page: Girl Camper Northern California
Subscribe to Girl Camper Magazine here! Award Winning Design
Check out upcoming Girl Camper Events – you can attend events in any chapter! https://girlcamper.com/events/