I just love new toys! I am so happy I found this under my tree this year (yes, I peeked early!). A portable power pack is something everyone can use and Go Power! does a great job of keeping this one compact with a secure closure.
I like the idea of having this for camping or just for a day hike. You simply fold it out and it recharges. Look Mom, no batteries!
Last winter, when I was camping in Texas during the Ice Blizzard for eight days, I had no electricity. I really could have used this then! The DuraPack Solar will charge a phone, a Kindle or an iPad and it can charge two devices at once, having two ports.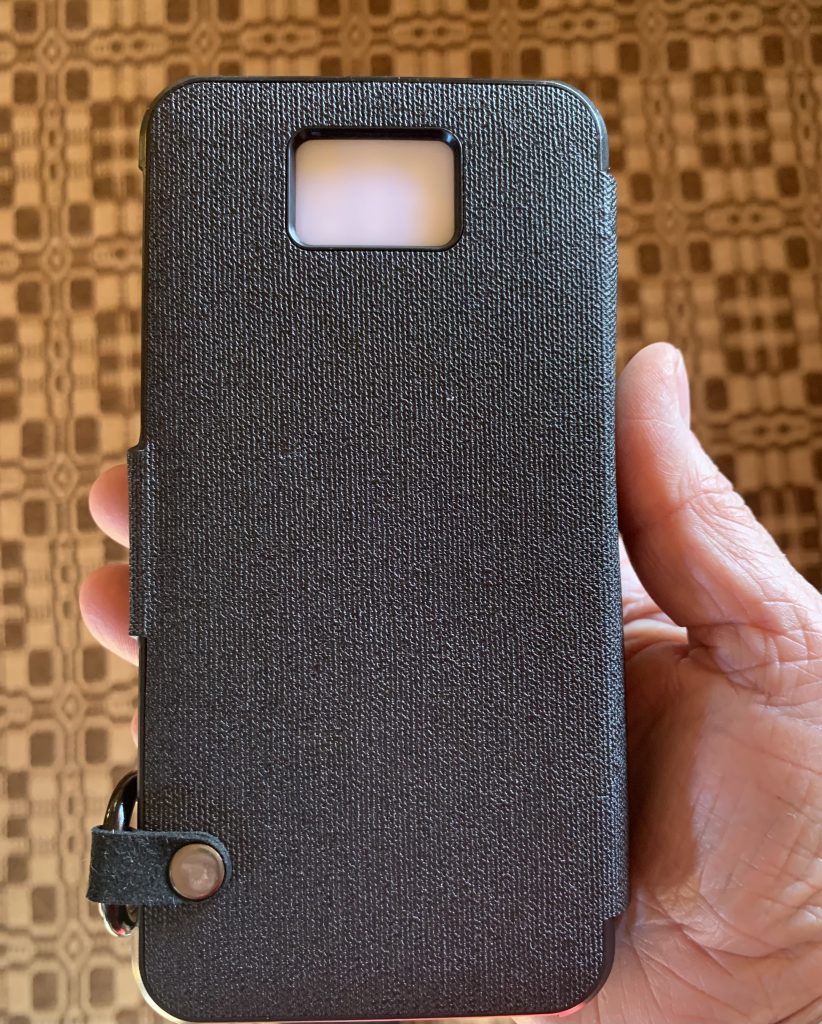 You can fold it out anywhere in the sun to charge, even on your backpack as you hike, with its handy hook. It also doubles as a flashlight or SOS light. I will be keeping this in my truck in case of emergencies this winter.
Make sure to put this on your wish list for the holidays.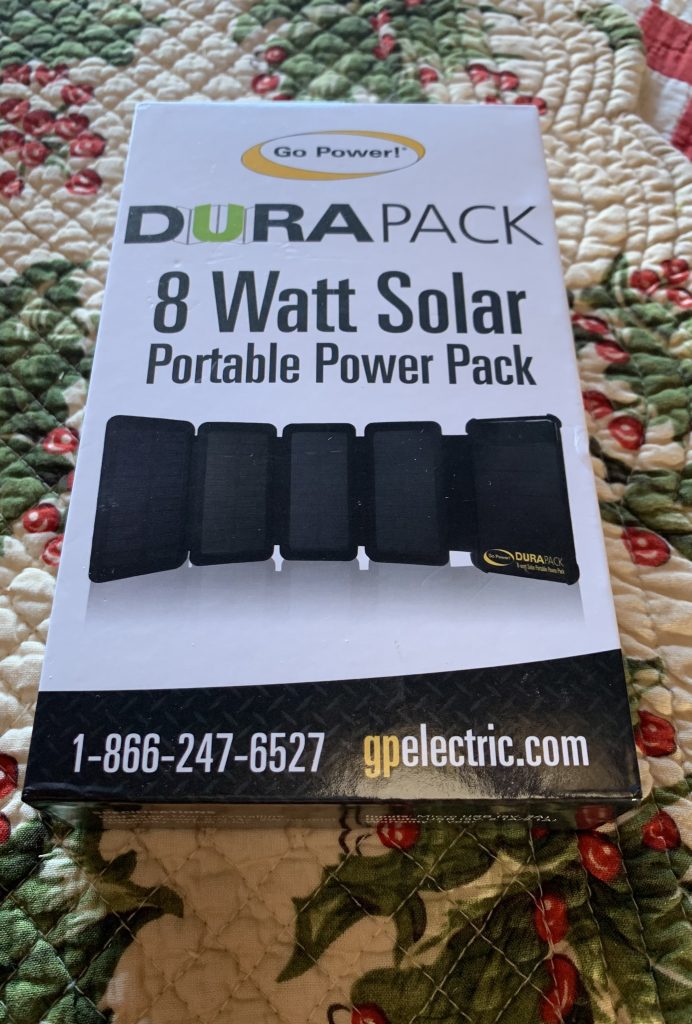 Bonnie Shafto Girl Camper Guide
Connect with Bonnie & her Girl Camper Group
Facebook Page – Girl Camper – North Texas Group https://www.facebook.com/groups/girlcampernorthtexas
Facebook Group – Please join the New Mexico Group so you can participate in this supportive and fun community! New Mexico Chapter Group
Instagram – follow me for snap shots of the camping life: Instagram Girl Camper Bonnie S
Events-Be sure to check out the Girl Camper Events I'm hosting.
SAVE 15% on Harvest Host using this code – http://harvesthosts.refr.cc/bonnieshafto1
For the best prices for renting a Outdoorsy Trailer, please us this code. http://tinyurl.com/girlcampernorthtexasoutdoorsy