Galentine's Day
You're a Girl Camper Guide, it's February 13th, cold, snowing and you're missing your camping adventures with other girl campers. What do you do? Throw a Galentine's Day party at Eggcellence Brunchery in Annapolis Maryland.
Eggcellence is Eggcellent
Eggcellence offered us amazing service from the beginning to the end of our meal. Eggcellence doesn't take reservations but general manager was kind enough to make sure that there was enough seating for 14 Girl Campers. Once seated, the staff jumped into action offering coffee and tea. We were efficiently served throughout our meal.
The food at Eggcellence, well, was Eggcellent! The menu offered omelets, pancakes, baked goods and smoothies and as a lunch menu. The superstars of breakfast were the eggs benedict. They were offered with the traditional Canadian bacon, Salmon, steak and their signature breakfast the Chesapeake benedict with poached eggs on English muffin covered in crab meat and hollandaise sauce.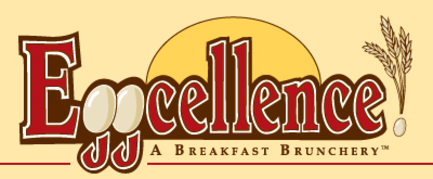 Location
Eggcellence is located in an unassuming shopping center on the outskirts of Annapolis, MD.at 2625 Housely Road, Annapolis MD. 21401. They are open daily from 7:00am to 1:30pm. The location is easy to find an has ample parking. If you are in Annapolis or heading through for a weekend at the beach, give Eggcellence a try.
Holly Johnson |Girl Camper Guide Delmarva
Connect with Holly & her Girl Camper Group
Delmarva Girl Camper Facebook Group a private, supportive and fun community!
Instagram Delmarva Girl Camper (#girlcamperdelmarva)
Be sure to check out upcoming Girl Camper Events Email me at [email protected] for any questions