We've all seen those gorgeous campsite set-ups, right? The beautiful chairs, perfectly placed table, and decorative accents all atop the most stunning outdoor rug we've ever laid eyes on. I know you know exactly what I referring to!
I am going to share my secret where those perfect rugs can be purchased! I've personally gone through at least 3 lesser quality rugs and because I now own 2 of these beauties, I will no longer be throwing them out after only a few months of use. Fab Habitat is my supplier of colorful woven outdoor rugs made with recycled plastic. According to their website, they give plastics that would otherwise end up in landfills and oceans a second life by turning them into beautiful home décor items.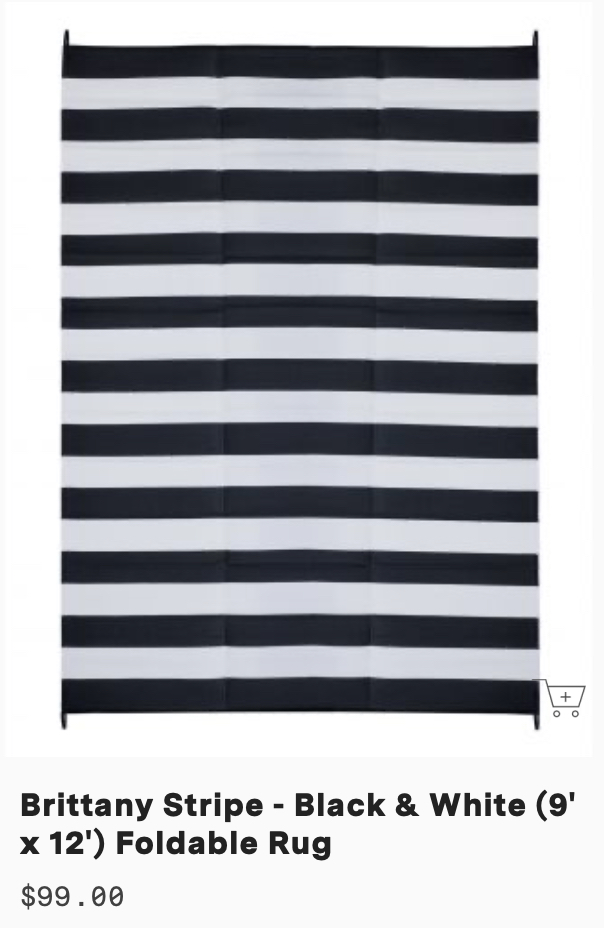 Fab Habitat's outdoor mats come in a variety of sizes ranging from 3×5 to 9×12. Pricing ranges from $39 to $169 but the website frequently offers discounts for first-time buyers and newsletter subscribers. Though they have a wide variety of items to choose from, their recycled plastic rugs are:
Woven from 100% recycled premium plastic tubes
Reversible
Mold & Mildew resistant
UV resistant to prevent fading
Suitable for Indoor & Outdoor use
Lightweight & portable – Pet friendly
Good Weave Certified
Personally, I have found my rug supplier and plan to acquire a few different colors to change up my outdoor vibe. My current favorite is the Cancun – Candy which allows me to use a variety of colors outside. I'm looking at the Murano – Lime Green & Cream for my holiday camping theme. I've been extremely pleased with their product and plan to use them well into my camping future.
Article written by: Dana Hext | Girl Camper Guide for Southeast Texas
Visit my website for more information: https://girlcamper.com/southeast-texas/
Follow the Girl Camper Southeast Texas Page: https://www.facebook.com/girlcampersoutheasttexas
Join our Girl Camper Southeast Texas Group: https://www.facebook.com/groups/GirlCamperSoutheastTexas
Check out upcoming Girl Camper Events – you can attend events in any chapter: https://girlcamper.com/events/