What, Exactly, IS Galentine's Day?
Although pretty much unheard of until Parks and Recreation's Leslie Knope proclaimed it a day for those not having a romantic partner to celebrate the love of their "gal pals," the idea has been around forever!
Why Do I Need to Celebrate Galentine's Day?
As we all know, we women wear MANY different hats. We're constantly multi-tasking – taking care of spouses, children, grandchildren, pets, homes, vehicles, businesses, and the list goes on. While there are many coping mechanisms out there, one thing is clear – we've gotta have friends (I may have just sung that outloud)! According to the Mayo Clinic, strong friendships provide a sense of belonging and purpose, improve our self-confidence, lower stress levels, and help us cope with trauma and life challenges. With this in mind, I decided to invite my fellow Girl Campers to join me for a weekend of food, fellowship and fun on the beautiful shores of Cape Charles, Virginia.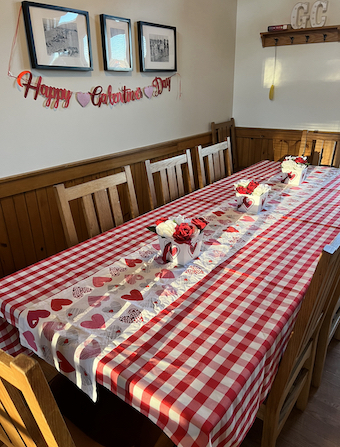 For three nights and two days, we ate, zipped around on golf carts, visited the beach, hiked trails, dressed-up in our best "Breakfast at Tiffany's" attire, watched movies, danced, laughed until our faces and sides hurt, and made lifetime memories and new lifelong friends.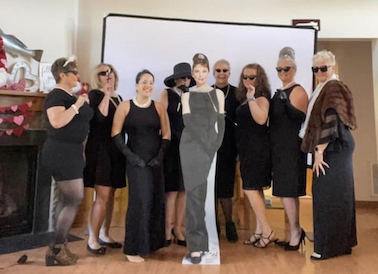 If you've not yet discovered the joy of celebrating Galentine's Day, I encourage you to do so. While February 13 is the official date of this unofficial holiday, we can celebrate our gal pals at ANY time of the year. And, if you're so inclined to join us on the Cape in 2023, be sure to watch the website for event details! We hope you'll join us!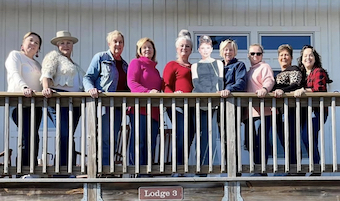 Teresa Carver – Girl Camper Guide To Virginia
Follow the fun on Facebook at https://www.facebook.com/groups/girl.camper.virginia
Follow us on Instagram at https://www.instagram.com/girlcamper_virginia
Click here to check out our events https://girlcamper.com/events
Subscribe to our award-winning magazine here https://girlcamper.com/girlcamper-magazine