By: Nancy Grant/Indiana Chapter Guide
When it's too cold outside to camp in Indiana you should treat yourself to some glitter, glam, and sparkle! Cake Bake in Indianapolis, Indiana is just that place. When Gwendolyn Rogers dreamed of a fairy tale cake shop, she created just that.
The Decorations
Cake Bake is always decorated beautifully for every season from the chandeliers to the twinkle lights. I have to say Christmas may have to be my favorite, decorated with multiple trees, a sleigh, and polar bears. My spring visit was filled with everything pink, jumbo pink mushrooms, and pink flowers everywhere.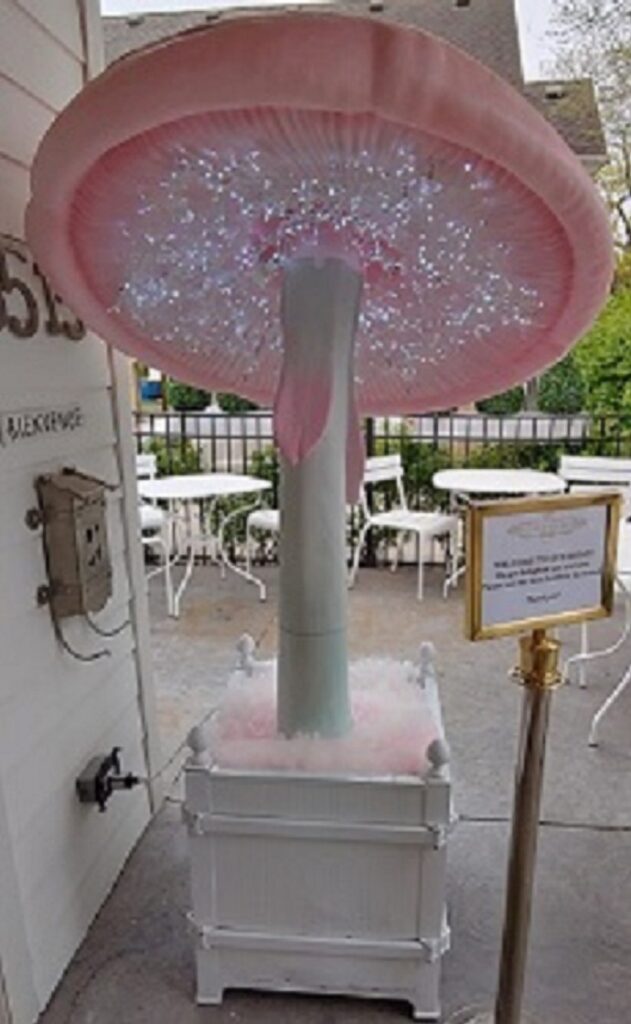 Locations
Cake Bake started in a remodeled cottage-style house in the Broad Ripple area of Indianapolis. Being so popular it quickly grew with a new location added in Carmel, Indiana just north of Indianapolis. Expanding didn't stop there with construction currently happening at Disney's Boardwalk in Florida. The smaller Broad Ripple location seats about 30 guests with more seating outside during the warmer months. If you enjoy a more personal experience this is the place for you. The Carmel location seats over 150 guests with accommodations for special events. I can't wait to see what her Disney Boardwalk location has to offer!
Her restaurants have been in almost every major magazine and visited by multiple celebrities!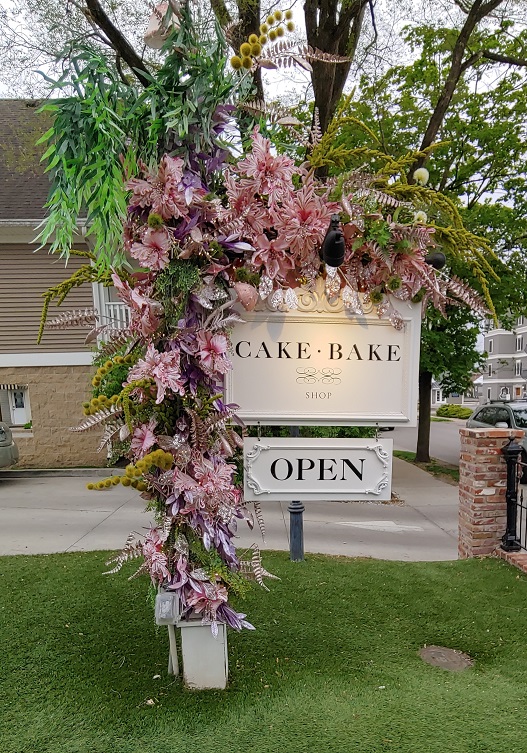 The Menu
The menu varies between the shops with the Broad Ripple restaurant having a smaller menu with soups, sandwiches, and desserts. The Carmel location is a full-scale restaurant serving appetizers, soups, sandwiches, entrees, and desserts. The desserts are always the highlight of the meal; from the triple-layer cakes to the macaroons. The desserts carry on the theme with glitter and the creamiest icing! Cake Bake also offers a kid's menu with glitter on their buttered noodles. Both the dessert and main menu change seasonally while keeping a few favorites year-round.
You might wonder why I would write an article about glitter and glam on a camping website, well Girl Camper loves to empower women and encourage them to follow their dreams; that is exactly what Gwendolyn Rogers did. To read more of her story go to the Cake Bake website to read her full story.
If you are ever in the mood to treat yourself visit Cake Bake and make a reservation. Plan ahead because getting a reservation is not easy with bookings being 3-6 months out.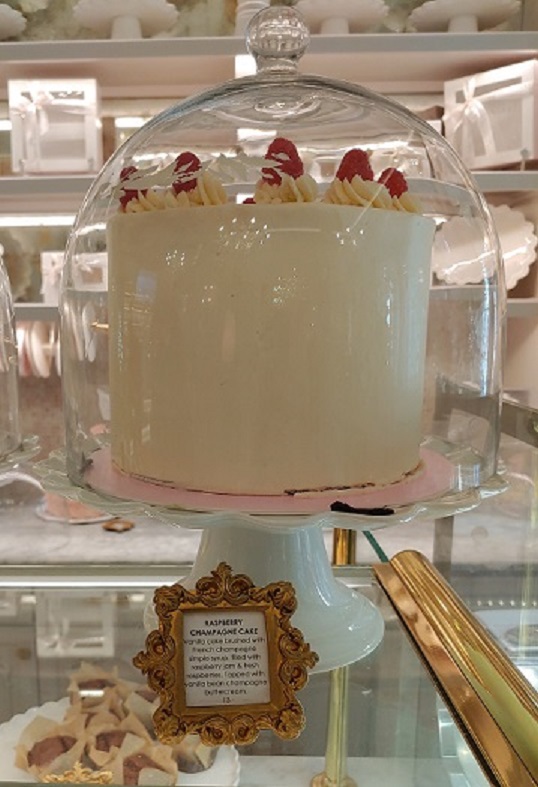 Connect with me!
Nancy Grant
Girl Camper Magazine: Subscribe to Girl Camper Magazine here! Girl Camper Magazine!
Events: Check out upcoming Girl Camper Events – you can attend events in any chapter! https://girlcamper.com/events/
Facebook Page – this is the link for where you can tag us and we can tag you! This is where I'll share general Girl Camper news, events, and more. Girl Camper – Indiana
Private FB Group – Where you can interact with others who are interested in camping in Indiana! Girl Camper Indiana Group.