By Lisa Dempsey
Southeast Texas Chapter Guide Lisa Dempsey held an event exclusively for Girl Campers at Princess Craft RV's newest location in Houston, TX. Sue Ann Smith, General Manager, hosted the program with special guests Cody, the Service Manager, and PJ Buerger, the owner of Princess Craft RVs. You may recognize PJ and Cody as celebrity RV Talk and Tech hosts from YouTube or their podcast RV Small Talk.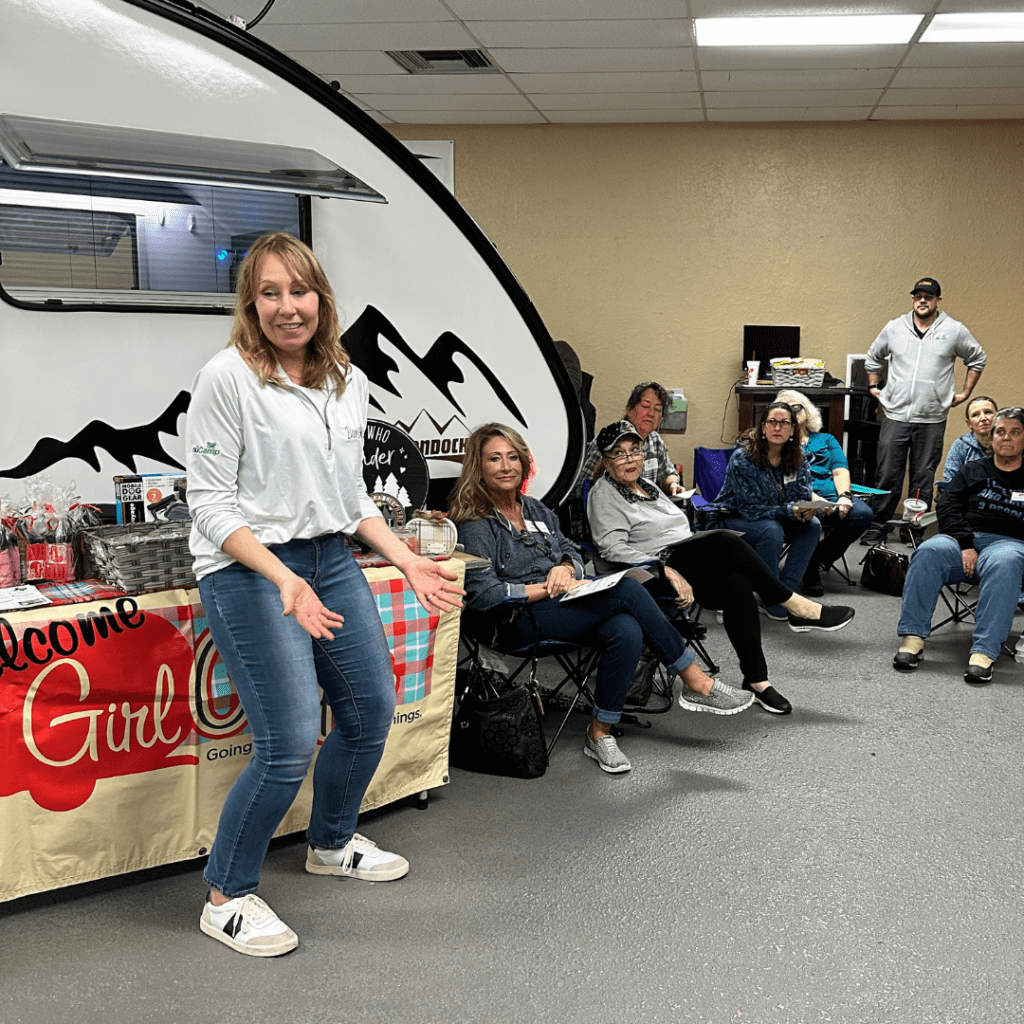 About Princess Craft RV
Princess Craft RV started almost thirty years ago by selling truck campers. Over time they have evolved into a dealership that focuses on high-quality truck campers, travel trailers, and fifth wheels. They carry a significant number of teardrop-style campers and ultra-lightweight travel trailers like the Aliner, T@B, Riverside Retro, and Lance, to name just a few. They also rent travel trailers and Class C drivable rigs so you can test out how you like to travel and camp.
The entire team at Princess Craft RV is known for their willingness to share their expertise and helpful customer service. Simultaneously, they are known for having fun; watch or listen to them on any of their programs, and you will experience what I'm talking about. They brought this fun with them to our event!
Touring the Hottest New Models on the Market
We toured several models and different-sized trailers. One of them was an extraordinary treat, the newest member of the NuCamp Family, the Barefoot trailer.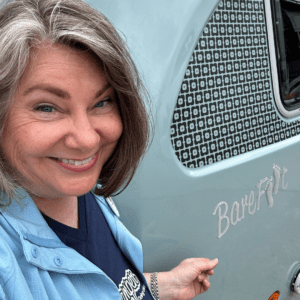 Is a Lance 2075 in My Future
Additionally, I am investigating moving up in size next year from my Lance 1475S. I have my eye on the Lance 2075. The Lance 2075 has an outdoor kitchen with an awning, and the bedroom is separated from the rest of the living space.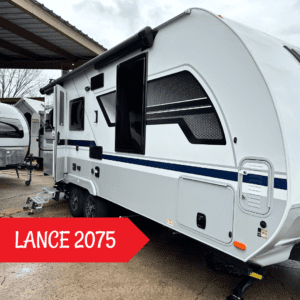 Towing and Safety Tech Talk
Once we finished touring and checking out all the different features in each model, we headed inside for our tech talk – Let's Get Hitched! Sue Ann started us off with a fun game that ended with several funny Girl Camper stories. Next, Sue Ann introduced PJ and Cody. We learned about weight distribution bars, sway bars, and equipment that increases towing safety. Cody explained in detail why understanding your tongue weight is essential and how to check this on your tow vehicle. PJ discussed avoiding sway using a brake controller and why she recommends a Curt Bluetooth model attached directly to the vehicle plug connector.
Finally, PJ and Cody opened it up to any safety or tech questions the group had. During the talk, an important safety measure was discussed, your trailer's LP and Carbon Monoxide detector. Did you know you will need to replace the Carbon Monoxide & LP Gas detector if it is five years old or has been activated more than three times?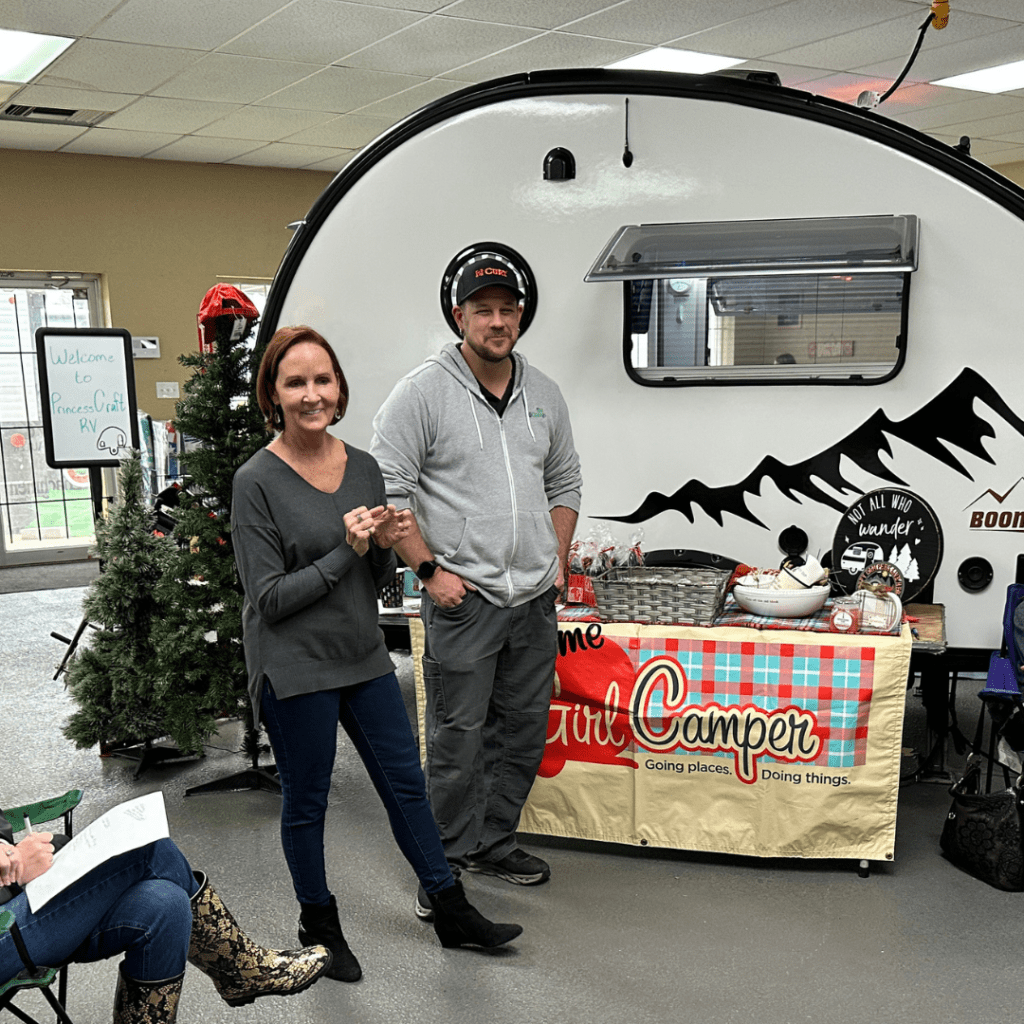 Swag, Treats, and Door Prizes
Finally, we rounded out the day with giveaways, delicious cookies, and Girl Camper swag gifts for our attendees. Lisa presented PJ and Sue Ann with Girl Camper mugs to thank them for hosting the event. Additionally, we are already working on more activities with Princess Craft RV for later this year, so stay tuned.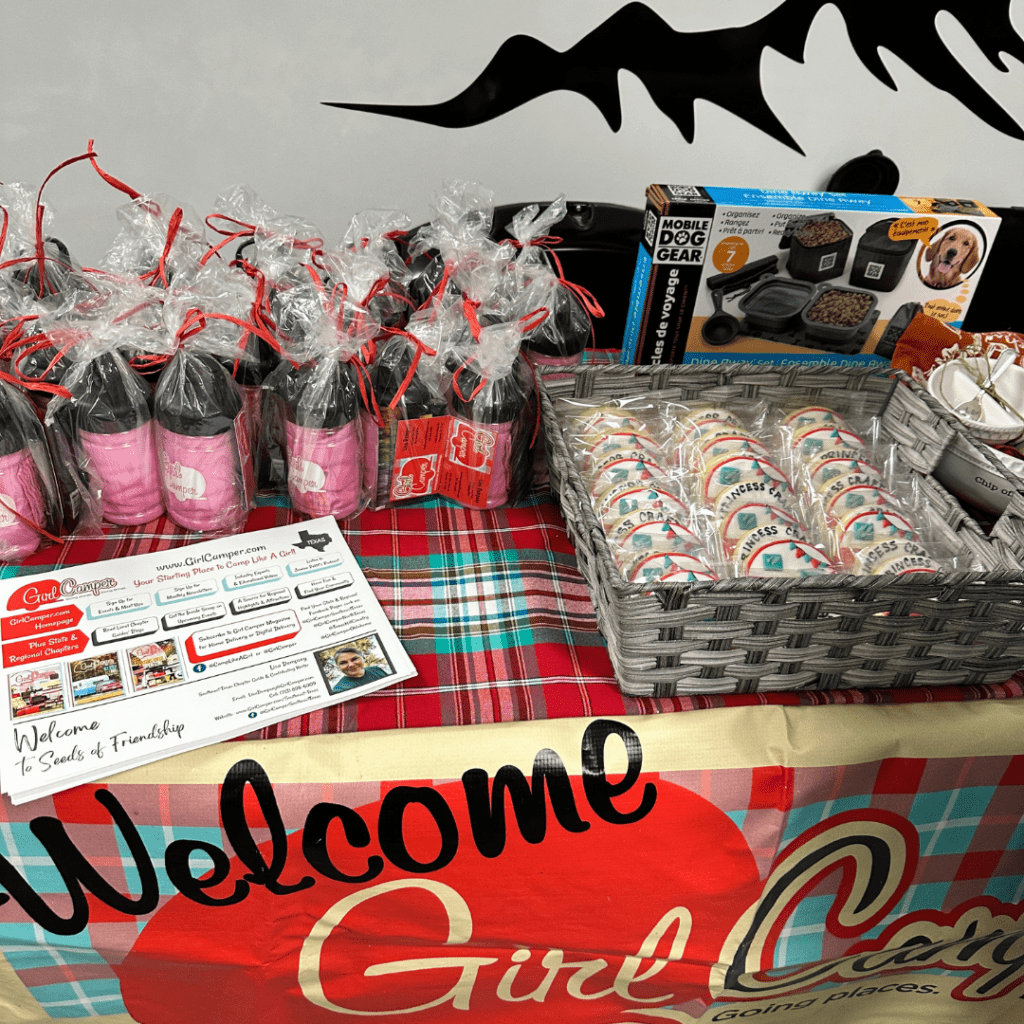 Where to Find RV Small Talk Podcast
RV Small Talk on Spotify: https://open.spotify.com/show/0Jv8v51EBkg6b8yM1kW6Lv?si=4f39c64bb13c4033
RV Small Talk on Apple: https://podcasts.apple.com/us/podcast/rv-small-talk-podcast/id1456376809
YouTube Channel: https://www.youtube.com/@rvsmalltalk627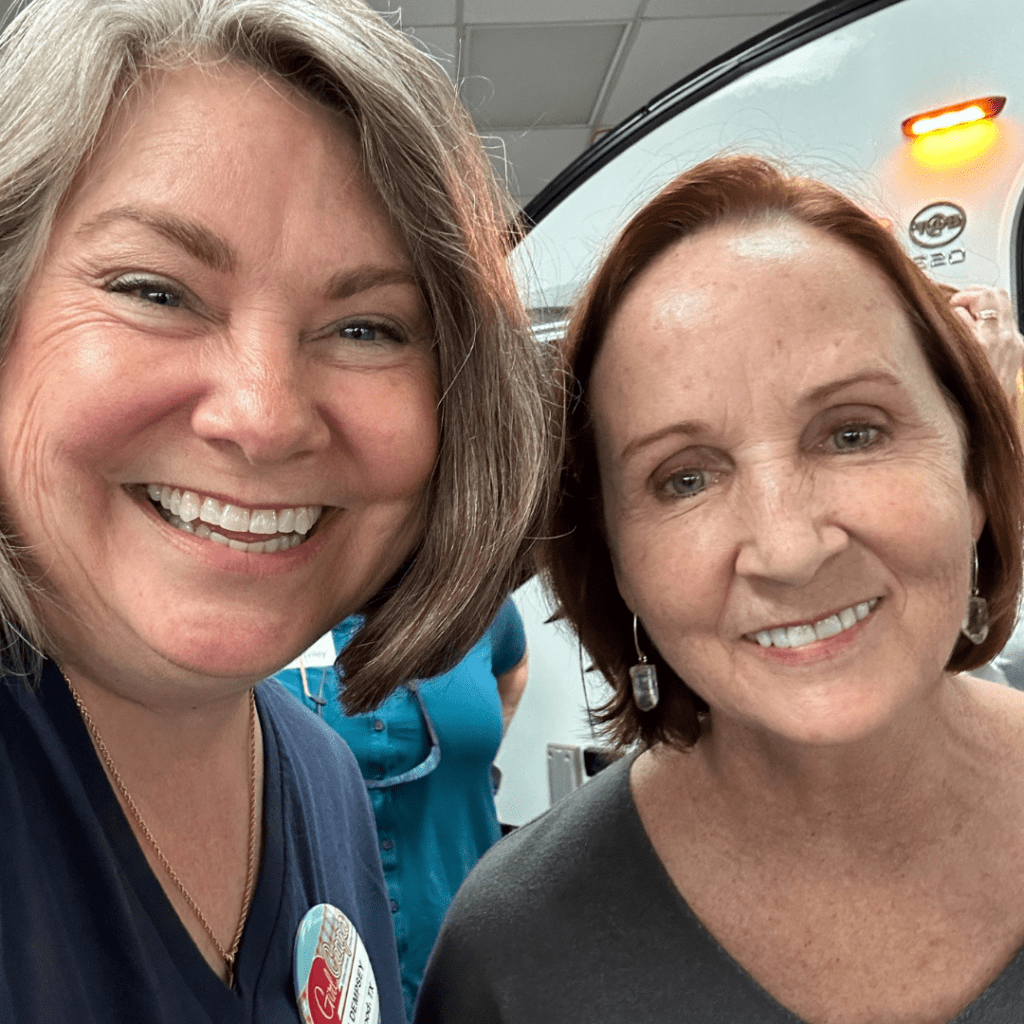 Girl Camper Store
You can purchase Girl Camper shirts, hats, mugs, and gear on our website at https://girlcamper.store/.
Camping with Lisa Dempsey
I am the Southeast Texas Chapter Guide and host events and attend other Girl Camper events. I wrote a blog post about my year of travels in 2022. If you are curious about what it is like to camp with Lisa, give this a quick read by clicking here.