How exciting I get to use a 1475 Lance Trailer for 3 months, decorate it and take it from Factory to Fabulous! The journey has begun, and I set out for a drive to Round Rock, TX to pick up the trailer at Princess Craft RV. I was nervous and excited, because all I have ever camped in is my vintage trailer Gracie with a basic hitch and electric plug-in for lights.
I had to have my car out fitted with a new weight distribution hitch, sway bars, and electric brakes. The Lance trailer came with a backup camera! Now I have the whole new hitch installed, backup camera screen in my front seat and my phone has the electric brake controller app to access the brakes in case of an emergency. Gracie also does not have a bathroom, running hot water or a stove.
So many to newfangled things to learn!
I spent the last Saturday night at a campground, with manual in hand, going over everything in this trailer, propane, water, sewer, and solar panel for the battery on board. I can use the battery for boondocking or staying at a Harvest Host for the evening.
The new Lance has top of the line technology. All the new tech can be so intimidating but taking each thing step by step and learning about it really made me feel more in control. After spending the weekend learning, I love it! Sorry Gracie.
Now to start decorating and enjoying the fun part of this week! Stay tuned as I reveal the Factory to Fabulous and head out on the road camping! If you see me on the highway or in a campground, please wave and stop in!
For new trailer name and the big reveal stay tuned to Girl Camper Facebook page on Friday, August 7, 2020.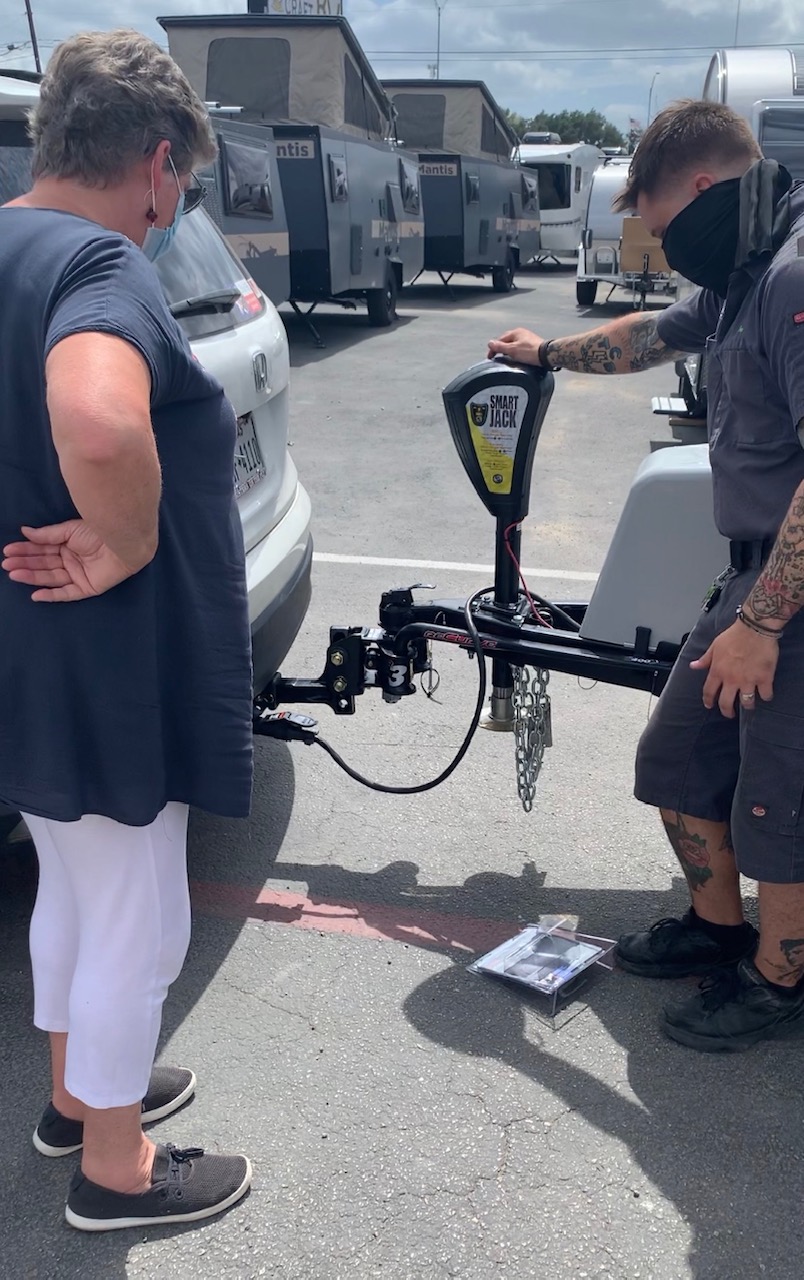 Follow me on Girl Camper- North Texas