By Rhonda Hart, OK Guide
This is the perfect place for nature lovers and outdoor enthusiasts! They offer camping options for every camping style , including rustic tent camping, RV sites with full hookups, and cabins for those who prefer a little more comfort. Each campsite is private, giving room to relax.
Plenty to see and do.
There's plenty to see and do in the surrounding area as well. Soggy Bottom is located just a short drive from Chickasaw National Recreation Area, Turner Falls Park, and Lake Thunderbird State Park, all of which offer a variety of outdoor activities.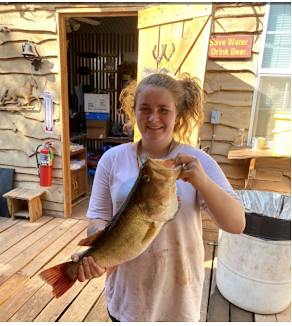 Pic courtesy of Soggy Bottom Website.
No, we aren't talking about doll houses and Barbie dolls! Girls, get in those jeeps, get the hair pulled back and tops down….to enjoy acres of trails and off-roading.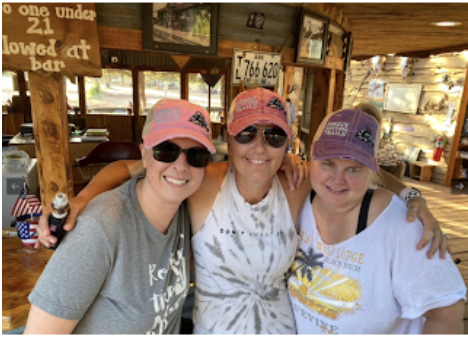 Miles of trails.
Soggy Bottom Trails is 120 acres located along the South Canadian River and next to the longest railroad bridge in Pottawatomie county. You'll enjoy miles of trails to ride your 4-wheelers, Jeeps or ATV of choice. Soggy Bottom has 70 campsites, with water hookups. Clean bathrooms are available with running hot and cold water. Check out their website at: www.soggybottomtrailsok.com.
Connect with our chapter!
Rhonda Hart
Oklahoma Guide
Girl Camper Magazine: Subscribe to Girl Camper Magazine here! Girl Camper Magazine
Events: Check out upcoming Girl Camper Events – you can attend events in any chapter! https://girlcamper.com/events-page/
Main GC Facebook Group – Join over 430,000 like-minded women in our public Facebook group! Girl Camper FB Group
Facebook Page – This is my public Oklahoma page where I'll share Girl Camper news, events and more. Girl Camper – Oklahoma
Private FB Group – Where you can interact with others who are interested in camping in Oklahoma! Girl Camper Oklahoma Group.