When I heard that Hydro Flask, my go-to company for well-made, rugged, stainless steel bottles, which actually keep things cold or hot, as you choose, as well as food jars (like a thermos, but better), had come up with a new collection called the "Outdoor Kitchen," I was intrigued. When I saw what it looked like and what it included, I was even more interested.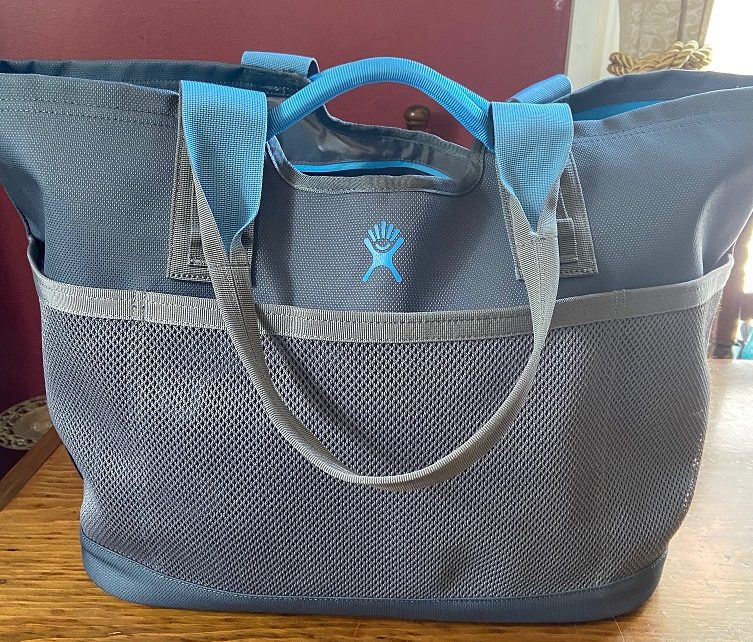 I refuse to use paper plates or plastic utensils, but I'm not always happy with the current dishware I use at my campsite, which sometimes still feels greasy after washing (though it's so colorful and fun, drats!). Hydro Flask offered to let me test drive their new products (disclosure: I'm an affiliate) and, surprise, I love it all!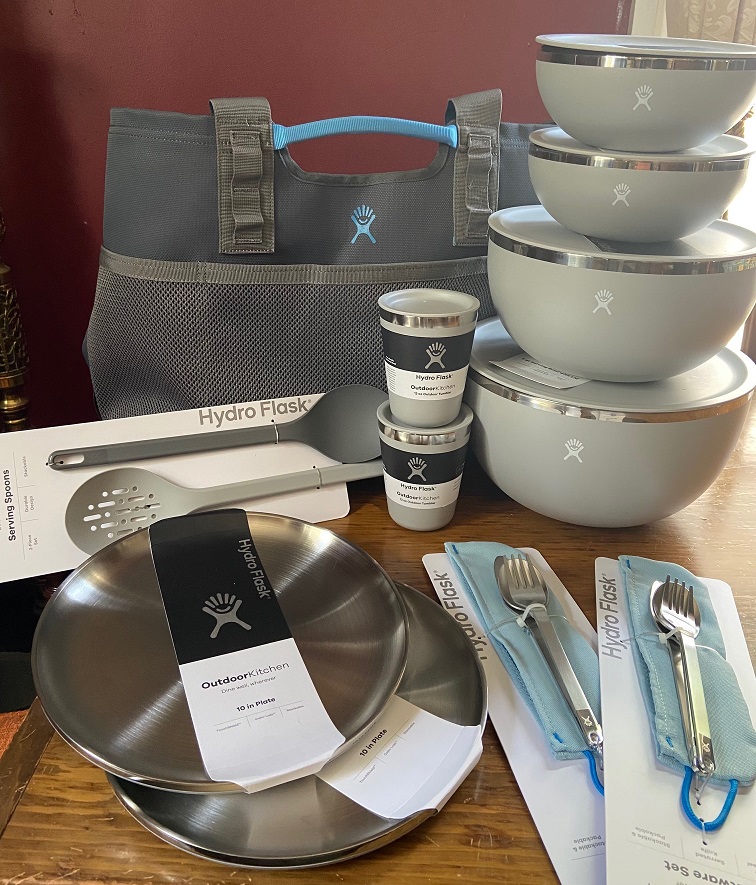 Considering that I still have the Hydro Flask food jar that I used to send to school with my daughter 15 years ago filled with mac-n-cheese because I knew it would stay hot (if it wasn't, there was no way she'd eat it), I expected the quality of the set to be stellar, and it is.
If you get the whole kit and caboodle, called the Outdoor Kitchen Collection Bundle, this is what's included:
stackable, stainless steel flatware set, with fork, knife and spoon
10-inch plate
12-oz insulated tumbler for hot or cold beverages
1-qt bowl with lid for storage
3-qt serving bowl with lid
5-qt serving bowl
set of two dishwasher safe serving spoons, one slotted for straining
outdoor tote that self-stands, holds your collection and has bonus storage pockets
Since the above includes just one flatware set, one tumbler, and one plate, if you have more campers to feed, you'll want to order a Personal Bundle, which includes one flatware set, one tumbler, one plate, and one 1-qt. bowl. You can also order individual items.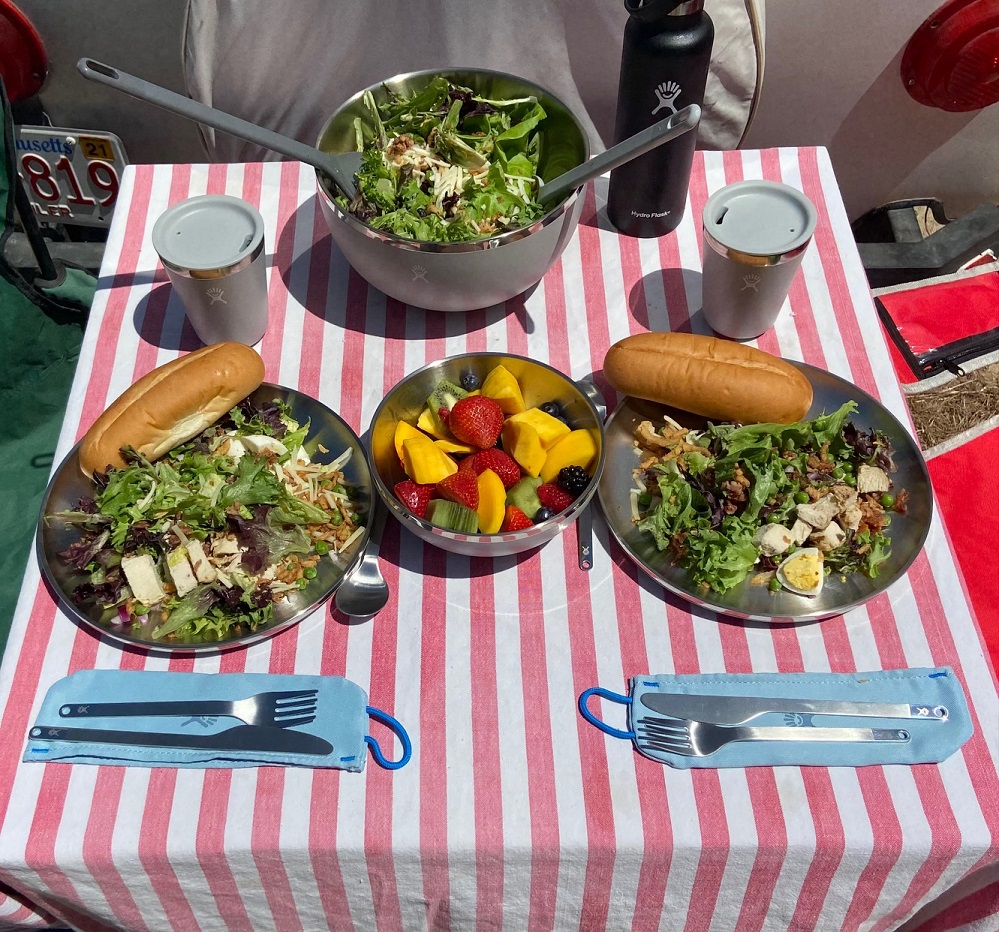 For me, I think this will be a game-changer going forward. I love the tight seal on the bowls. I love the solid feel of the plates and the silverware. I especially love that everything fits in the tote! It's also quite elegant. I got the set in birch, but other color options include pineapple and olive. And I already know that I'll have this for years and years to come, based on the longevity of the products of theirs that I already own.
Right now, Hydro Flask is having an amazing summer sale running through May 31, with 25% off (almost) everything + free shipping, (though the Outdoor Kitchen is not included), but maybe you need an insulated bottle or a vessel for mac-n-cheese? Click here to shop!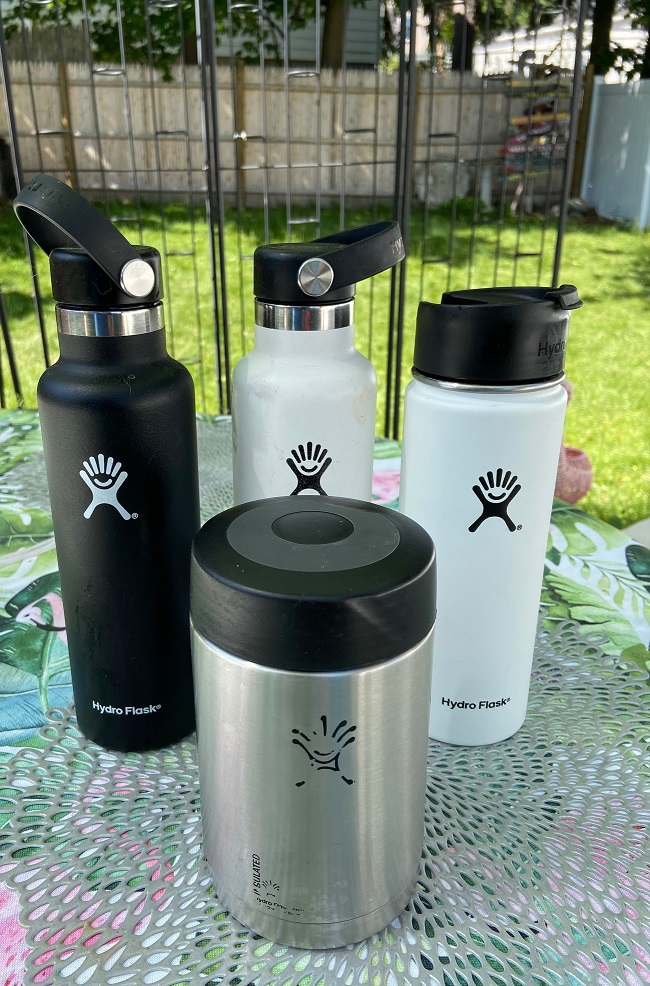 —Written by Kim Foley MacKinnon
To read past articles, click here.
Please join my Girl Camper Massachusetts Facebook Group, introduce yourself and join the conversation!
To subscribe to the Girl Camper Magazine, click here (Tip: I often write for it!)
Want to meet fellow Girl Campers? Sign up here for events. Open to all!
Please note: I only recommend products I use myself and all opinions expressed here are my own. This post contains affiliate links. If you use these links to buy something, I may earn a commission. Thanks! Every little bit helps.