While it's amazing to have a small fridge in my Scamp, space is still at a premium and I'm always coming up with hacks to bring only what I need and no more. That's why before I go camping, I'll put things like ketchup and mustard into smaller containers and milk and cream in small jars. I'll crack eggs and put them in a Tupperware pitcher, so making scrambled eggs is a breeze (and, bonus–no need to deal with eggshells), and I'll pre-form burger patties and put them in Ziploc bags. Anything I can do to save space, I do.
That brings me to adult beverages. It can be nice to have a glass of wine or a cocktail by the campfire, but again, with space at a premium, I try to go small. I've been trying out a few new (or new-to-me) products. I like that they are ready-to-go individual servings, so all I have to do it open them and recycle the containers when I am finished. For summer, white wine and gin drinks seem the perfect options for sipping in the heat.
COPA Wines
Celebrating its 10th anniversary this year, Copa Di Vino offers Chardonnay, Cabernet, Merlot, Pinot Grigio, among others, in ready-to-drink containers that can go anywhere without the need for a bottle, corkscrew, or even a glass. I love the backstory of how founder James Martin was inspired to create the company after discovering the concept on a bullet train adventure through the south of France. He brought the idea home to The Dalles, Oregon, and the rest, as they say, is history. The wines are all sourced from U.S. vineyards and the creative containers have a cap to prevents spills, an ergonomic shape, a seal to keep the wine fresh for more than a year, and are made of recyclable material. In short, they are ideal for camping trips! 
More on Copa here.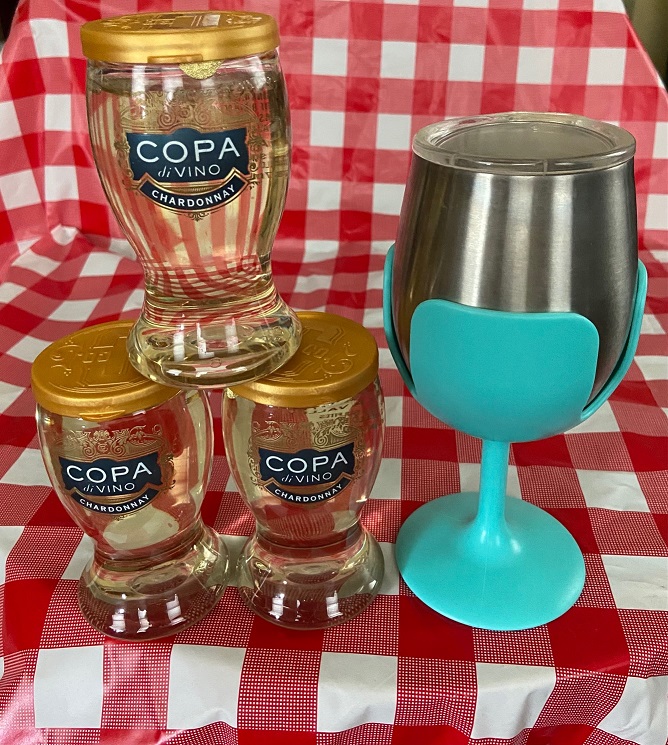 Bee's Knees
Black Button Distilling, a small-batch spirits company in Rochester, NY, makes a four grain straight bourbon, a bespoke bourbon cream and a citrus-forward gin. It has also gotten into the canned cocktail game in 2021, with its CanBee Cocktails brand. Its first offering is the Bee's Knees canned cocktail, made with gin, lemon and local farm-fresh honey (the company founder even keeps bees). As far as I know, no one else is currently making Bee's Knees in cans, which is a bit surprising. It's a tasty, refreshing drink, and making this one even better is that the company donates a portion of its sales to pollinator conservation around the world and in local communities. Certainly, a unique drink combined with knowing you helped to support the bees in a small way, is something to toast.
More on CanBee here.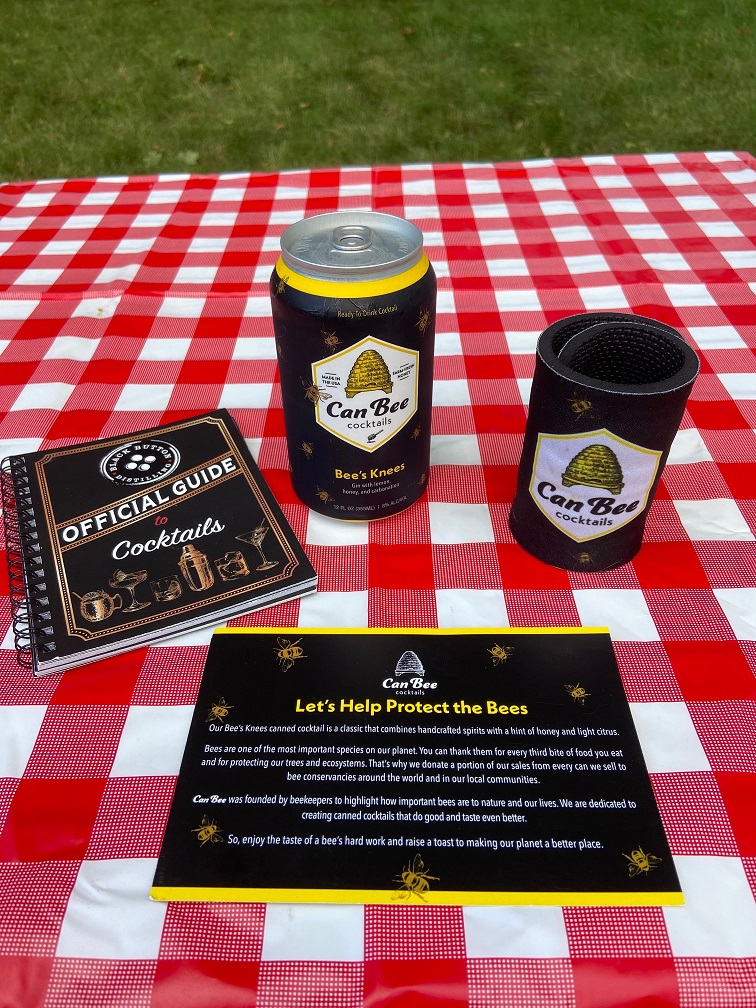 G&Ts from 6 O'clock Gin 
A gin and tonic is a classic summer cocktail and an absolutely iconic drink in the United Kingdom. The British craft gin maker 6 O'clock Gin recently launched ready-to-drink G&Ts in cans in the U.S. Made with their London Dry gin and all-natural tonic water, the beverage is a cut above most canned cocktails. The gin is distilled in small batches, using traditional methods and natural ingredients, with carefully selected botanicals. For me, this canned drink is great poured over ice on a hot day. Cheers to summer!
More on 6 O'clock Gin here.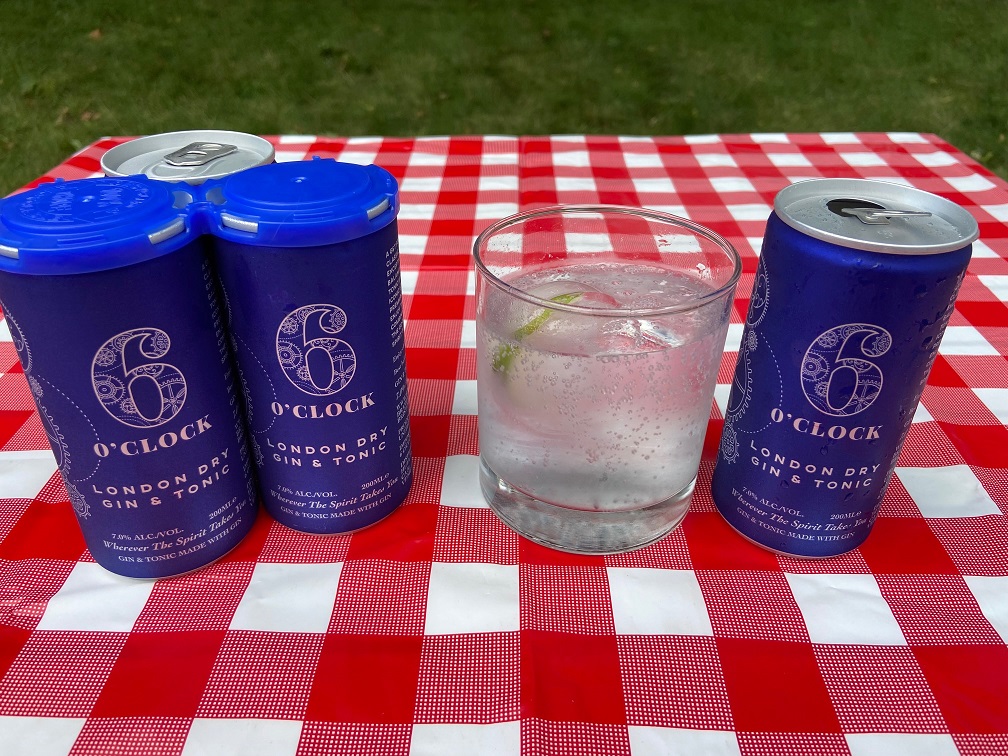 —Written by Kim Foley MacKinnon
To read past articles, click here.
Please join my Girl Camper Massachusetts Facebook Group, introduce yourself and join the conversation!
To subscribe to the Girl Camper Magazine, click here (Tip: I often write for it!)
Want to meet fellow Girl Campers? Sign up here for events. Open to all!
Please note: I only recommend products I use myself.